Off to the Ulu Ulu place where there's no phone service!
When Tom first told us that there will be no phone and internet services at the area where we are going, I wonder what have I gotten myself into, and I am definitely not very pleased as WE ARE Bloggers, we need to tweet, instagram and check-in LEH! How can we not have internet service! Ok, I exaggerated a little, but I guess it will be something like an Outward Bound Singapore (OBS) training or camping trip. Tom said that it will be a digital detox, but I was a little cynical.
So as he warn us it's the last hour we can have our internet, all of us started bidding the online world goodbye (by tweeting, writing statuses on Facebook and posting on instagram). It was almost as if we are writing our last words (Touch wood!)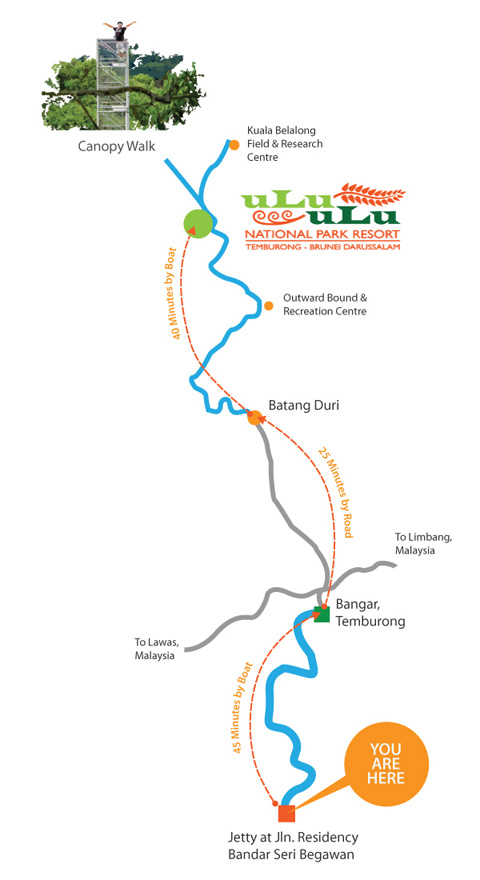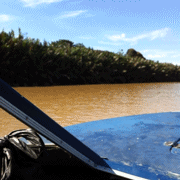 Image taken using iPhone app 🙂 Do you know at certain parts of the waters, we get Malaysian telco signals (which means we are in Malaysia grounds) and they have to get our IC recorded for security reasons (in case Malaysian custom ask)
The trip to our destination requires BCB: Boat-Car-Boat. After our 45min speedboat ride to Bangar Town, we stopped by one of the shops to get some "Brunei Adidas" as named by Tom as our shoes are not really fit for muddy and super wet trekking. Guess how much do we have to spend?
ONLY $5.50! So Cheap! Nice and worth the money! They are actually rubber shoes with deep grooves and made specially for wet activities! Besides that, check out what Anthony (director of the resort) and Tom got for us during the ride!
These Wajid Kuih are made of fine rice, brown sugar and some other yummy stuff. It taste like glutinous rice dumplings in super bite size portions with brown sugar. They are quite small, not too sweet and it is definitely worth the buy! Do let Tom (or whoever your tour guide is) know that you want to get some of these on your way to Batang Duri!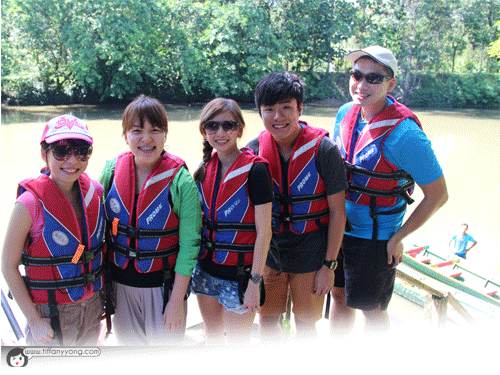 "Ulu" in Brunei Malay language means remote or far away. Ulu Ulu Resort is the only remote destination in Brunei and is equipped with a good range of facilities.
We all packed clothes for only a night (with some change of clothes for wet activities) but all of us have so much to bring! I brought 3 sets of clothes but it wasn't enough. If you are planning to go for a night, doing similar activities as me (Tubing, Night Walk, Canopy Walk), do prepare at least 4 sets of clothes as you will perspire for the morning Canopy Walk and get wet for Tubing, get wet/or perspire for Night Walk. So prepare the 4th set as your sleeping outfit (unless you plan to sleep naked!) If not, there is always a dryer at the resort where you can ask the staff to help you dry your wet clothes!
It's Not a Ulu Ulu Campsite… It's a RESORT!
The Temburong National Park is one of the world's best kept rainforest and has one of the highest levels of biodiversity. Ulu Ulu Resort (UUR) has taken initiatives such as No Plastic Bottles to stop all wastage of plastic bottles and reduce carbon footprints at the National Park. UUR provides all overnight guests with stainless steel bottles (filtered water is available for guests).
Upon arriving at the resort, we were greeted with cool refreshing drinks, some local delicacies and wet towels. The kuihs are definitely something you must try!
[fsg_gallery id="25″]
Within the resort are 17 rooms of tropical wooden construction quite similar to those built in the 1920s Malay architecture. Villas and Suites are equipped with individually controlled air-conditioning units, ceiling fan, and water heater. Guests can also enjoy the facilities that Ulu Ulu Resort offers for dining, leisure, and even conference for corporate events. If you are wondering what people do at Ulu Ulu Resort (besides the itinerary provided) the thing is… NOTHING… and Everything! Disconnected with the digital world, there is no television to pass time, no mobile reception to check on work and no internet to check your e-mail, UUR creates an environment of zero "distractions" and allow guests to use this valuable time to reconnect with one another.
This place has many sunbeds, hammocks and even little sofa beds outside each rooms (with fans) for us to read a book, or even take a nap. I will quote Malcolm for this fabulous line of his: "It's not that there's nothing to do in Brunei, it's at Brunei, you want to do NOTHING!"
In between our lunch and after lunch while waiting for the boats to return, we explored part of the resorts (and the different types of bedrooms) and even had the time to take a break on one of the sunbeds and soak our legs into the cooling river!
Despite the disconnection, we, as bloggers, have to do our jobs! So there were still plenty of camwhoring, picture snapping going on!
What's for Lunch?
If you are wondering what type of food are served up in the resort, here's a quick view! They have a variety for choosing and although the Bruneians' diet are a tad sweeter than Singaporean's, at Ulu Ulu, all the food are more natural, less salty and sweet (healthy and yummy!)
[fsg_gallery id="26″]
The prawn taste like a lobster to me as it's so fleshy and juicy! The sweet and slightly spicy sauce was DELICIOUS. This is a special dish specially for us, so don't be disappointed if you don't see them when you go Ulu Ulu Resort. (I'm sure you can try to request for it!)
I didn't eat much, just some kangkong, hairy gourd, sweet sour fish and curry gravy on rice!
Tubing: A MUST-TRY for everyone!
When Tom first told us that we are going tubing, I just know it as an activity where we will be in the water. I had no idea that it would be SO FUN!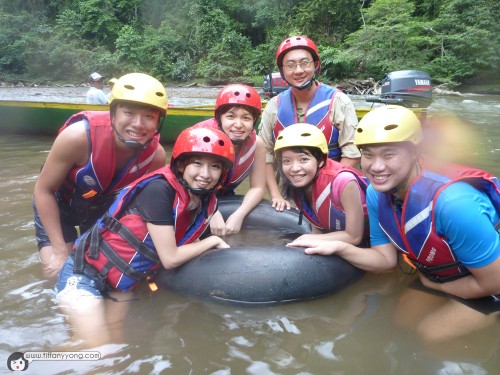 So as the photos shows, we were all brought further up along the meander on the long boat and given these big rubber tubes to sit on. I was quite hesitant initially to do any water activities as it's my time of the month (So "lucky"), but everyone said it was quite safe.
If you are wondering why is Malcolm in this position instead of sitting comfortably, it was because of the stones under his butt! The waters are actually quite shallow at certain areas (the kind where it's up to our ankles or knees) and those are the little roller coaster zones where we get to zoom past fast because the current is fast! But what we had to do is to lift up our butts, semi flatten our body and go with the flow! Tom told us it will be a relaxing ride down, but NO! It's so tiring BUT FUN! I remembered Malcolm shouting, "I thought this is supposed to be relaxing, why do we still have to swim?" It was so hilarious that we were all laughing down the meander. If you remember learning about meanders in Secondary School Geography, there's certain parts of the river where the water is still, and if you get stuck at that corner, you will have to swim your way out and into the water where the current is faster. I got stuck many times and had to get Tom or the other staff on the long boat to come and save me.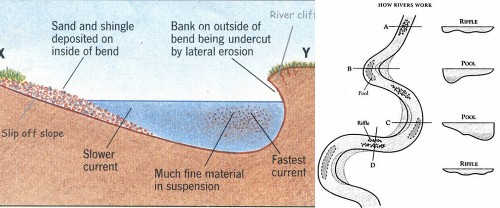 We were like children again, playing in the water, trying to hold on to one another by hooking our legs to the back of the tube and forming a chain or circles.
Look at the bridge that was broken because of a fallen tree. The view was amazing. This is definitely not something that you can see in Singapore.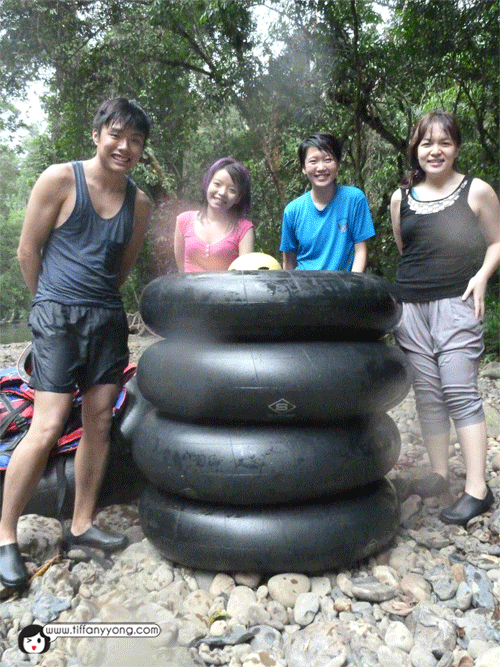 Digital Detoxing in Progress: Do Not Disturb
We travelled past the resort (via the tube) and yes, I got swept away by the current and need the boatman to come and save me with his long boat. We trudge down a little path into the forest, where we were told that there will be a waterfall. I was imagining those BIG Waterfall where the disciples had to stay under the strong waterfall to train themselves in the martial arts dramas and novels. But in the end…
It's a mini Waterfall 🙁
Haha… there's a bigger one but we didn't have time to visit that BIG waterfall (so I must go back again next time!) This is also known as the Fish Spa Waterfall. Karen didn't dare to go down and the guys decided to venture into the pond. It was a few seconds of murmuring "nothing leh, where got" followed by a LOUD shout! Rui Long and I decided to experience for ourselves (although I'm rather scared by their screams) and was shocked by ticklish nibbling at my ankles. I guess if you had experienced the Fish Spa before, you will not be surprised by the sensation. What gave us the shock was how we are unable to see the fishes (due to the rain and muddy waters) and the nibbling came as a surprise.
P.S. I kinda psycho all the other bloggers to do weird poses, so muahaha… it was fun!
When We Can't Wait For Dinner
After bathing and changing into our clothes, I was famished and couldn't wait for FOOD!
I don't eat beef so I exchanged it with someone else. I'm not sure if it is the greenery and fresh air, but the dinner was delicious, especially the pumpkin soup.
Night Jungle Walk
After our dinner, we had a night jungle walk back at the fish spa pond. The dark sky was unpolluted by any lamps (like the city) and was littered with stars. Although none of us brought along a camera during the night walk, the beautiful sky was something I will never forget. How I wish I could be here stargazing with my love one, it will be soooooo… romantic!
With our torches off, the image above is exactly what I saw. Enveloped in the dark and temporarily blinded, our other senses were sharper than usual. Tom taught us how to differentiate the different sounds made by different animals. Besides that, when my eyes got a little more used to the dark, I could see very small spots of greenish light. Those are fungus and fireflies. Besides that, we could also see fishes, tarantulas, spiders, frogs nestling themselves in the forest. You might be wondering, what's so special? Yes, these animals are so common that I only remembering seeing them on my primary school encyclopaedia. Do you know that spiders' eyes glow in the dark? That's how you can spot them in the dark! Returning to the resort, the bloggers had some heart-to-heart talk before returning to bed and getting ready for the next day's activities.
Breaking Dawn: Trek to Canopy Walk
Waking up at 4am, Tom, our guide had to knock on our ALL 5 of our doors (gently yet firmly). Haha… He knocked on my door for quite long as I was dreaming about the knocking in my dreams. 😛 I slept with just the fans on, and it was so cooling and comfortable with all the crickets sound as my lullaby.
The long boat is our main transport to the canopy walk. We had to walk up some muddy paths and about 1300 wooden steps up the mountain before we reach the Canopy Walk. We walked for about 20-30 minutes before I reach the Canopy Walk. It was really non-stop, and I was out of breathe 10 minutes to the climb. But the trick is, once you stop, it will be difficult to continue climbing.
The Canopy Walk resembles a metal construction where we get to climb up and view the scenery from there. There are 3 towers that allow us to view the top of world famous Ulu Temburong National Park, Borneo's best preserved piece of unspoiled rainforest from different spots. The view from its unique canopy walkways gave me a sea of green stretching as far as the eye can see.
We were on top of the Canopy Walk for about an hour, which gave me some time to cool down (from the tiring mountain climbing). As each tower is only allowed 2-3 people at one time, I spent some quality time chatting with Malcolm. We chat about the scenery, the clouds, our views on certain issues (like blogging), and back to the scenery, the sounds of the wild life… At the canopy walk, you would feel at peace with nature. I felt so small, yet so in harmony, just as if I'm part of nature. And guess what, I'm loving this digital detox. 🙂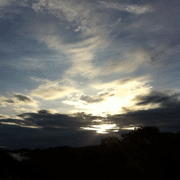 Photos can't really express how beautiful the place is. Perhaps it is due to the long climb that made me appreciate the view more. There's a saying "Fruits of success always grow on the tree of hard work." The view really made the waking up at 4am worth the while. And yes, this is coming from someone who usually sleep at 3am.
"Graduation" Photo: We conquered the Canopy Walk!
Breakfast on the Long Boat
As we are on a tight schedule, the staff from resort packed some breakfast for us to eat on our trip back to town.
Eating on the long boat is definitely a fun and unique experience. Unlike the speedboat where it is sheltered, we are actually eating just beside the water. There were moments where the boat went over little rapids and we would "almost" get splashed by water. Our journey back to town is definitely very different after the "tubing" experience as we finally understood why the boatmen stop their engines at certain points and speed up at others. The light rocking of the boat was so hypnotizing after the long morning walk. I was feeling a little sad leaving the peaceful place…
Disconnect to Reconnect
This short trip has made me appreciate the beauty of nature without technology, and because of the disconnection with the digital world, I had the opportunity to connect with the rest of the bloggers. This technological detox really helped me to relax, uncluttered my mind and made me happier. Ulu Ulu Resort is definitely a recommended place for everyone to recharge their mind, body and soul. 🙂
How to Get to Ulu Ulu Resort
No. 2 Simpang 146 Jalan Kiarong Bandar Seri Begawan BE1518 Negara Brunei Darussalam (673) 2441791 / 244 6812 P.S. The resort have a headquarters in town where they receive the bookings and informed the Resort staff, in case you are wondering how they receive bookings if there isn't any connection up there 🙂 To get to Ulu Ulu Resort, here's their website and their Facebook Page. Click the image below to book their packages.
Check out latest promotion from Royal Brunei Airlines Singapore Facebook Page here or visit their website to book your tickets! This trip is made possible with omy.sg, Royal Brunei Airlines, Brunei Tourism Board and Sunshine Borneo Tours! Pre Trip Brunei | Royal Brunei Flight Experience | Ulu Ulu Resort: Digital Detox Made FUN | Luxury Stay at Empire Hotel & Country Club | Upcoming… Surprise… xoxo

Disclaimer: Please be rest assured that even though the services were sponsored, it does not have any bearing on the content of this post. Opinions stated are genuine and honest. Also note that all sources, information, content, links are valid to change at any time.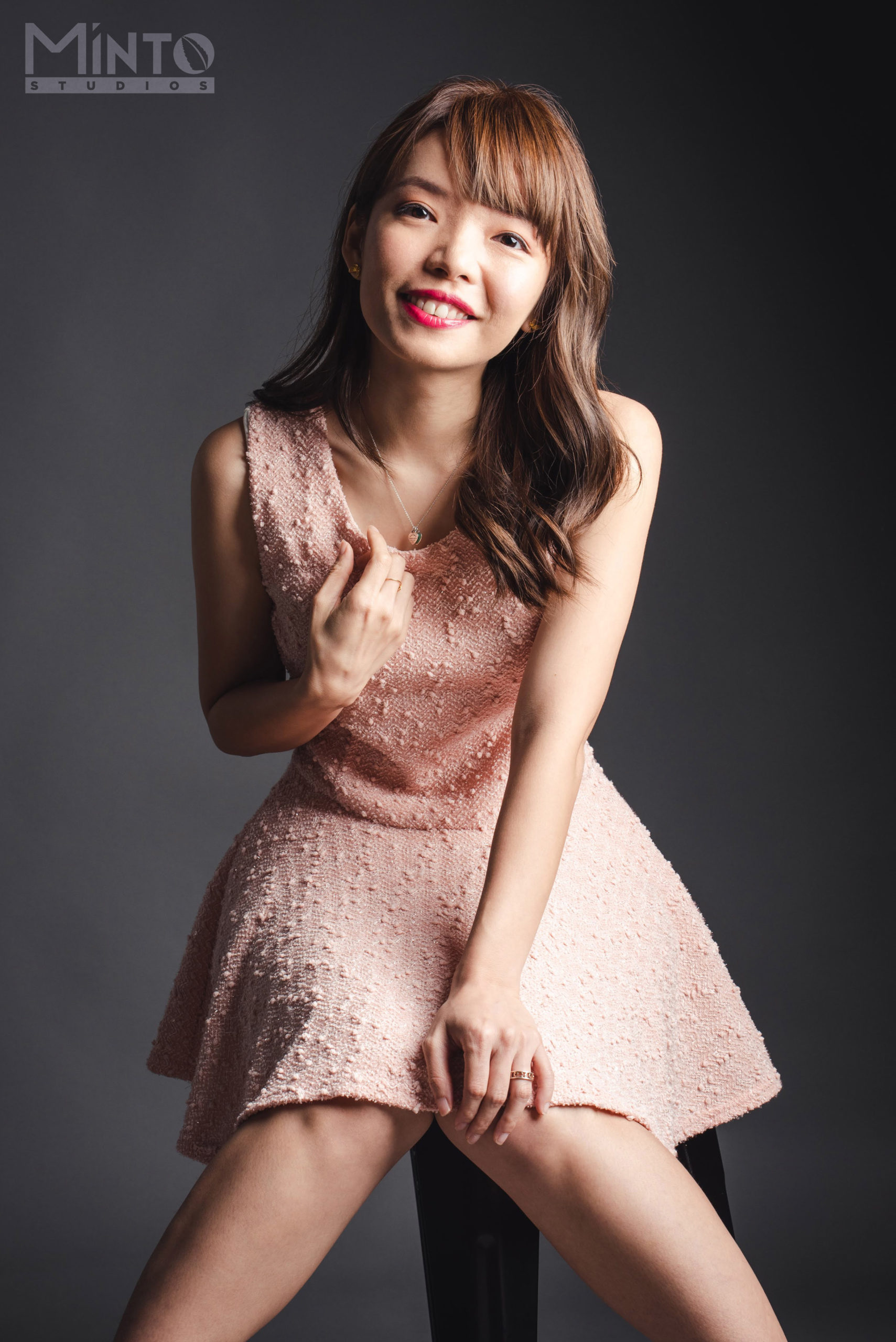 1/2 of #TheEpiphanyDuplet, Tiffany Yong juggles her ABCs – Acting, Blogging and Coaching/Consulting as she is fuelled by passion and drive to succeed.
It is not easy to make a living in Singapore just purely based on Acting, so with Blogging to help her with her online presence, and Coaching kids drama, private tutoring and freelance social media consulting to finance her life, she is currently leading the life most people hope to have: Living the Dream!