Awana Hotel Review: Digital Detox in the Forest
The word Digital Detox reminded me of my trip to Brunei at the Ulu-ulu resort 4 years ago. The experience at Awana Hotel was a little unexpected, hence, it took a while more before I got used to it.
So the Epiphany Duplet took the Awana Skyway Cable car together with Pingerrain and Nadnut's family down to Awana Hotel & Resort (Yes, it's the same ride if you wish to check out the Premium outlets!). Sitting in a glass gondola, we had a peek at the 130 million year old forest, and deep inside, I was a tad sad to see how it is balding with construction and infrastructure.
Awana Hotel & Resorts
In contrast to the bustling hotels up in Resort World Genting where you find yourself lost in the misty clouds, Awana Hotel is a serene and tranquil resort for the introverts who want a REAL quiet getaway. And yes, that means even away from the social media world!

WiFi is only available at the Lobby floor, there is no WiFi in the rooms (even if you want to pay for it). Prepaid cards are available for sale at the reception desk, however, based on online reviews, network connection is sporadic and weak, so purchase at your own risk!
Awana Hotel & Resort Superior Room Deluxe
The Awana Hotel & Resort in Genting Highlands have over 400 rooms and the Epiphany Duplet was assigned Superior Room Deluxe which cost approximately SGD$100- $170 (depending on season) for a night!
The fully air-conditioned Superior Room Deluxe is spacious and you can easily have a gathering for 10 or more within the room, or sleepover for 4-5 pax.
The television has in-house movies, with the hair dryer right beside it and the mini fridge right beneath. I love how they have proper luggage putting space for us to put ours without having to squeeze.
The coffee-making facilities provides (standard) Lipton tea and Nescafe instant coffee, complimentary bottles of mineral water and water boiler. Iron and ironing board are kept in the cabinet for those who need to rid your clothes of wrinkles.
I'm so glad when we saw the bath-tub! Water couldn't get as hot as I would like it to, hence we had to boil some water to keep the temperature high~ Basic toiletries were provided (Shower gel, Shampoo, cotton pads and shower cap) – but still no for toothbrush or toothpaste. 🙁
So remember to get them or you can get them at the minimarts just a short walk – direction provide below

The balcony view is panoramic and we managed to get a breathtaking and ever-changing view of the majestic mountain. It was cloudy when we first checked-in, and we felt as if we were riding on the clouds. It then rained in the evening. We managed to get a nice clear view the next day before checking out!
Check-in from: 03:00 pm
Check-out until:
12:00 nn
–
Recreational Facilities
Due to the rain, we did not have much time to explore the hotel before sunset. Based on the directory and posters, there are activities at the Fun & Adventure Hut, as well as indoor & outdoor activities at the Sunrise & Sunset Complex which range from archery, rock climbing, abseiling, table tennis, squash, pool, badminton to tennis and volleyball.
Location: Multi Carpark Complex, Level 4
Opening Hours: 08.00 am – 9.00 pm (Daily)

Meeting rooms and conference rooms are plentiful, and this means it makes a pretty good location for company overseas recreational trips!
Established in 1986, the 18-hole golf course atop the mountains 3,100 feet above sea level will provide a unique golfing experience for golfers of all abilities. Awana Genting Highlands Golf & Country Resort provides excitement with the course of 5,860 metres, as the design of the course translates to great challenges for golfers.
The maps are foreign to me, but I do enjoy the view from my room 🙂 From what I understand, the most challenging hole is Hole 1. Other iconic holes include the scenic Hole 3 where players are able to see Resorts World Genting, the "double dogleg" Hole 12 where the landing area for the first shot is very narrow and Hole 13 where the landscape is uphill all the way from tee to green. Hole 4 is also pretty challenging as golfers have to tee off from an elevated tee overlooking a huge pond and with three-tiered greens at Hole 18.
Location: Golf Reception
9 Holes/ 18 Holes Rates (Tue-Fri)≈ RM135/ RM225 | RM60/ RM100 for hotel guests
9 Holes/ 18 Holes Rates (Weekends)≈ RM175/ RM260 | RM90/ RM150 for hotel guests
Tee-Off Time: Morning Normal (07.30 am – 9.30 am) | Morning CrossOver (10.00 am – 12.50 pm) | Afternoon Normal (01.00 pm – 3.00 pm) | Afternoon CrossOver (03.00 pm – 5.00 pm)
Driving Range Hours: 09.00 am – 7.00 pm (last issuance of golf balls at 6pm)
Dress code: Collared t-shirt, Long or short pants / skirts (ladies). Jeans are not allowed. Golf shoes
Reservation Number: (603) 6436 9037
1. All rates include green fee, buggy sharing, golf insurance and water
2. Buggy surcharge applies for single usage: RM20 for 9 Holes/ RM40 for 18 Holes
3. Caddy fees/ tip: RM35 for 9 Holes/ RM65 for 18 Holes (subject to availability)
4. Golfers' daily insurance (compulsory): RM5
5. Golf set rental: RM150 per set
6. RM15 for 100 balls
–
I didn't think there will actually be an outdoor swimming pool in the mountains (it's so cold!) and it was said to be a heated swimming pool! Anyone tried it?
P.S. There's a hot tub too!
For those who need to chill can either opt for some drinking at the Lounge (we heard there's some live bands playing too!) or some Foot Reflexology to work off the tension spent in the day.
–
Most people know Genting for the casino, and maybe now, shopping at the premium outlets. But we forgot to notice the beautiful nature surrounding us and appreciate them. While there's several nature trekking activities – say Fashion Forest Walk, Eco Trek etc available, the most noteworthy + highly recommended activity is the Night Herping.
During this night activity, shown around by a legit guide Steven Wong – head coordinator of Malaysian Nature Society Herpetofauna Special Interest Group (he really knows his stuff!), we really get to learn, respect and interact with the animals and plants instead of trying to take over the territory and pollute the peace with foreign sounds, phones and social media.
Unfortunately, our night hike was cut short due to rain, but during the short trip, we've learnt how to spot the amphibians (twinkling eyes in the dark), identify geckos as well as huge-ass giant millipedes.
Location: Register with Awana Hotel Reception/ Concierge
–
Breakfast Buffet at The Rajawali Coffee House
The Rajawali Coffee House provides vegetarian food as well as Halal buffet and you can choose to enjoy it either indoors or outdoors, breathing in the fresh and cooling mountain air.

Judging by the size of the place, it can easily host up to 100 tables of guests, and with a mini stage set up, the coffee house restaurant can switch to a wedding or event hosting location.

For breakfast, a wide array of food is provided. There's the safe-to-go Western delights like the eggs, cereals and hot beverages…
As well as two table full of assorted bread selections.
But how can we not go for the local food while in Malaysia right?

Besides prata and my favourite dal, there's also some DIY cooking station, as well as the DIY nasi lemak station where you grab what you want in your nasi (rice).
Breakfast was a simple but fulfilling affair before we gotta say good bye to the place.

Opening Hours:
Buffet Breakfast: 7.00am – 10.00am
Buffet Lunch: 12.00 noon – 2.30pm
Buffet Dinner: 6.00pm – 9.30pm
A'la Carte & Take-away: 12.00 noon – 12.00 midnight
–
Other Dining Options
Aside from the Rajawali Coffee House, there's also the Flavours cafe which offers western delights!

The cafe offers a limited but delicious selection from salads, pastries, pastas, sandwiches to steaks and burgers.
The cafe is not really suitable for photo-taking at night, but you know, with good food, good music, and good friends, it's telling us to just put away our phones, let our hair down and just chill!

I had the delicious Spaghetti Aglio-Olio with Seafood (RM32) while Peps had the 8 Hours Slow Braised Lamb Shank with vegetables cous-cous (RM45) and Priscilla had the Salmon Steak with Mashed Potatoes (RM40). We all unanimously vote the pasta as the most value-for-money go-to meal!
Opening Hours: Sunday – Thursday: 11.00am to 12.00am | Friday, Saturday & Eve of Public Holidays: 10.00am to 1.00am
If you've watched our Genting travelogue, you would have seen the steaming hot cup noodles in the video when we were sharing our thoughts! And this is where we got them! The two minimarts are just side by side, next to the Golf reception~
Where's Awana Hotel?
Address: Awana Hotel, Genting Highlands Resort, 69000 Genting Highlands, Pahang, Malaysia
Telephone: +603-2718 1118
Email: customercare@rwgenting.com
For more information: Visit Awana Hotel Website | Facebook Page
Cost: ✓ (SGD$35/RM100 onwards depending on season) | Location/Convenience: * | Ambience: ****
–
Getting To Awana Hotel & Resort at Genting Highland
There are several different ways to get to Awana Hotel & Resorts.
A free shuttle bus service is available from Awana Hotel to Awana Bus Terminal from 7.00am until midnight.
Shuttle bus service is also available from First World Hotel to Awana Hotel.

If you are spending some time at Resort World Genting itself, you can take the Awana Skyway Cable Car down to the Awana Hotel and the trip is just 10 minutes. Free shuttle bus service is available from Awana SkyWay to Awana Hotel from 7:00am until midnight.
Opening Hours: 7 am –12 am
Ticket Prices: Standard Gondola one-way individual: RM8 / 5GP
Glass Gondola one-way individual: RM50 / 40GP
Express boarding pass: RM40  / Or Flash your premium membership card

Daily Bus Services from Singapore: Resort World Genting's recommended bus services is WTS Travel. There are 13 convenient pick-up points where you can board the buses including in Tampines, Sengkang, Bedok, Ang Mo Kio, Sembawang and Woodlands. Tickets are available from WTS from as low as S$43. However there are also other bus services available when you check out busonlineticket.com.
Limousine Service from KL International Airport: The trip from KLIA/klia2 to Resorts World Genting will take approximately two hours (116km). Limousine service from KLIA/klia2 is available 24/7. Prior arrangement is required. Rates start at RM280 and are subject to the type of vehicle, with a 50% surcharge for bookings between midnight and 7.00am.
Limousine Service Counter (Kuala Lumpur International Airport) Contact: (603) 8776 6753
Limousine Service Counter (Resorts World Genting) Contact: (603) 6105 9584
Budget Taxi from KL International Airport: Budget taxis require the purchase of coupons at any registered budget taxi counter at the airport arrival hall. Metered taxis can be hailed in the city itself and are available all day. The flag-off rate is RM3.00 with RM0.10 charged for every 115m. For taxis caught in a traffic jam, the fare will be RM3.00 for the first three minutes and RM0.10 for every subsequent 21 seconds.
If bookings are done via phone, an additional RM2.00 is charged. Extra luggage or passengers will incur a charge of RM1 each. A 50% surcharge is levied between midnight and 6.00am.
For more information on pick-up points and timings: Check out the Resort World Genting website.

Sincere thanks to Resort World Genting for hosting us! Check out my First World Hotel review as well as the food recommendations at SkyAvenue! If you prefer a summary of all of the above in video, here's a short travelogue Peps did~
xoxo



Facebook | Instagram | Twitter | YouTube
Disclaimer: Event invitation from AllisonPR and Resort World Genting. Opinions stated are genuine and honest. Also note that all sources, information, content, links are valid to change at any time.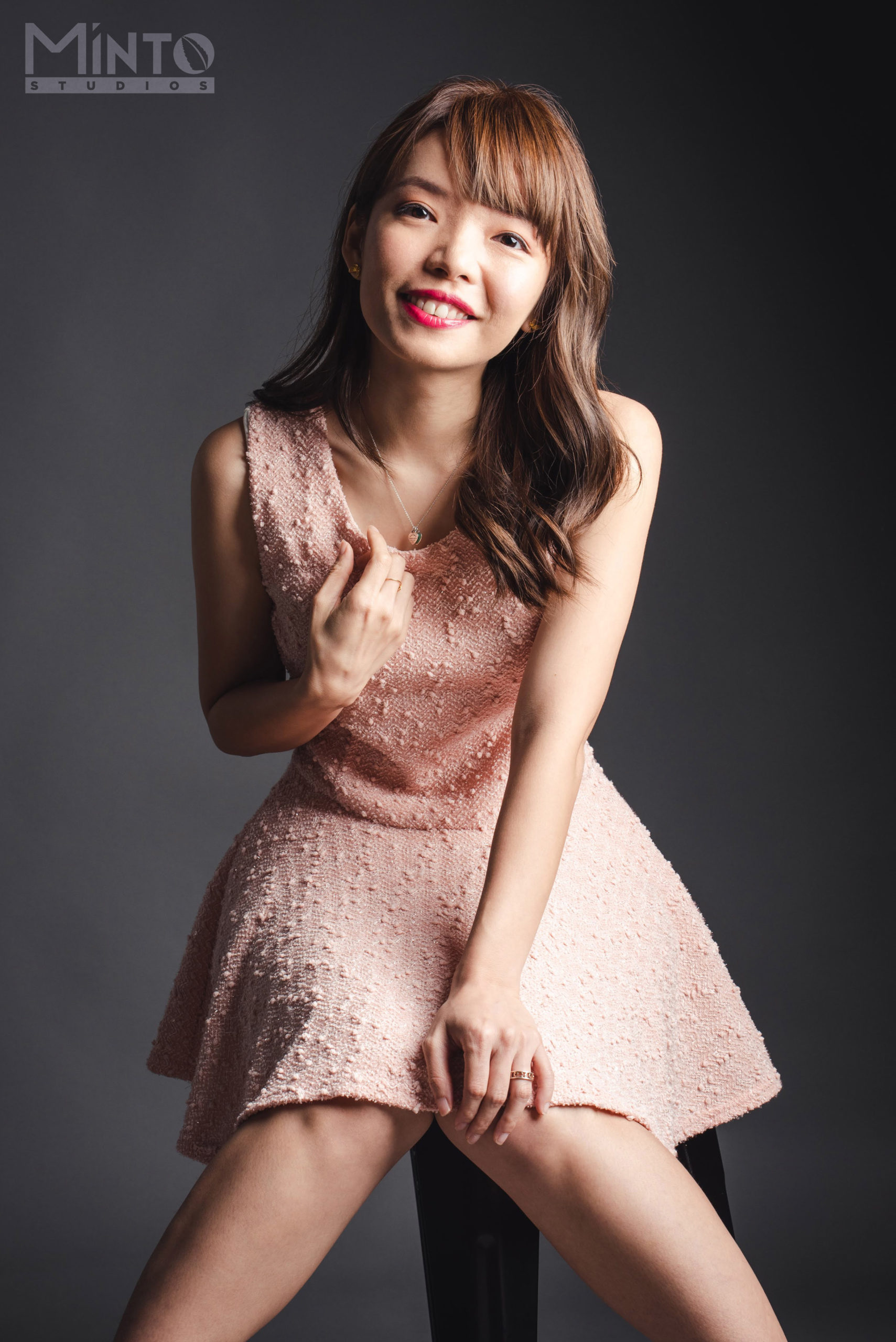 1/2 of #TheEpiphanyDuplet, Tiffany Yong juggles her ABCs – Acting, Blogging and Coaching/Consulting as she is fuelled by passion and drive to succeed.
It is not easy to make a living in Singapore just purely based on Acting, so with Blogging to help her with her online presence, and Coaching kids drama, private tutoring and freelance social media consulting to finance her life, she is currently leading the life most people hope to have: Living the Dream!