So how
G

l

o

s

s

i

are YOU?

Do check out my 4 entries: Glossi Spectacles (Reflect Your Lifestyle) | Glossi Sunglasses (Reflect Your Confidence) | Glossi Eyewear (Lightweight Advert) | Couple Glossi Eyewear (Look at your Love)

I was always the girl-next-door, never a glamorous diva that people take a second look. During my Glossi photo shoot with Zhiyong, he suggested a cool and confident look. I was surprised, because that's something I've always wanted to try but could never pull it off.

Glossi Sunglasses is really dynamic, you can wear it to the overseas trip (I wore it on my Brunei Trip! ), you can wear it whenever you are out! Glossi Sunglasses gave me more confidence when I'm out, and sometimes, I can even skip my eye makeup! So here's some features why Glossi is so unique:
Glossi Eyewear Unique Features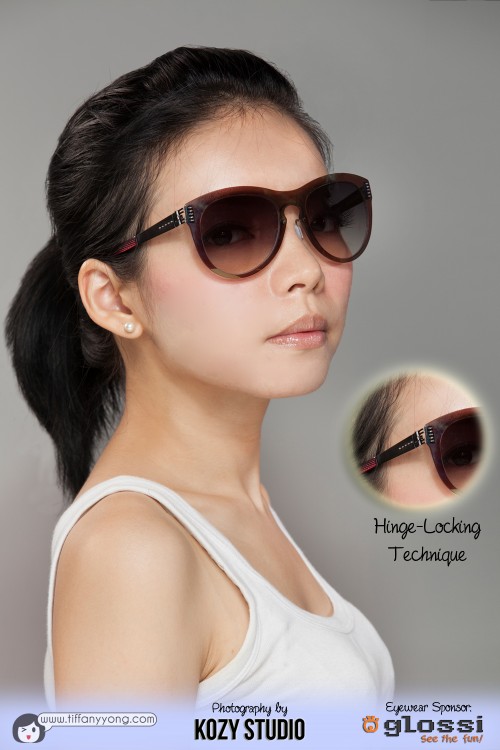 With the frame front hand-stitched to the top bar of a different color using elastic nylon string, this patented hinge-locking technique give flexibility and cushioning to the opening and closing of the temple.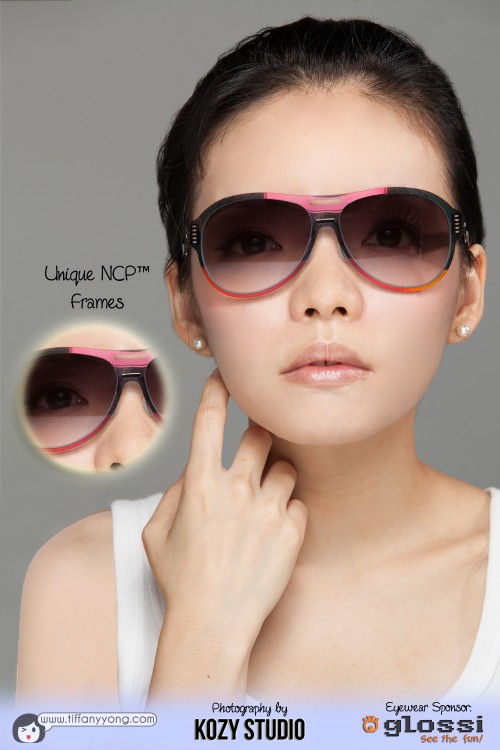 Instead of the conventional Acetate or Titanium, Glossi uses unique NCP™ (Nylon Compound) which adds extra shine to the frame front! This feature definitely make the wearer an eye-turner. 😛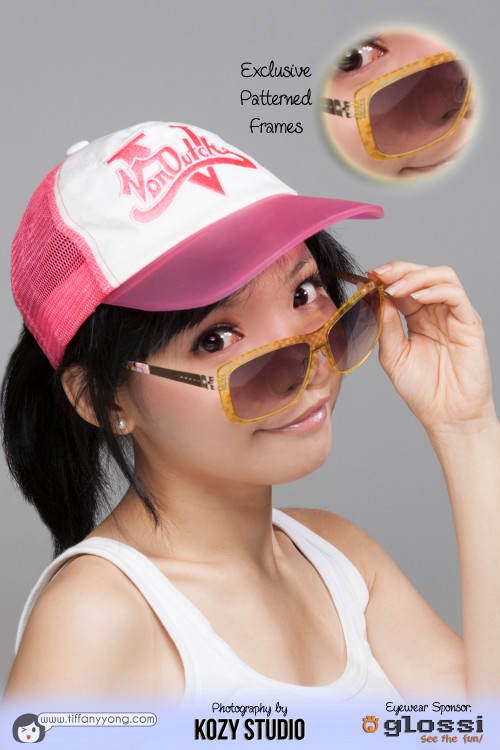 Unique coating is applied to the frame-front to create reflective patterns and colours on the frame, giving it a contrasting look and exclusive design which no other competitors have!
Sporty or Superstar: It's Your Choice
Friends who know me might find me a little odd in the first two photos. But there's always a first time! With a pair of Glossi Sunglasses, anyone can easily pull off a sporty or superstar look! Strategy? Have fun and See the FUN!
Glossi Eyewear is available for sale at
all Nanyang Optical Outlets


For more varieties, check out www.glossieyewear.com or Glossi Eyewear Facebook Page
Special Thanks to Zhiyong from Kozy Studio for the wonderful photoshoot!
Click to Vote!
This post is an entry for the Singapore Blog Awards 2013 Glossi Best Modelling Blog. You can know vote for me by clicking on the image below. Voting is valid once daily. 🙂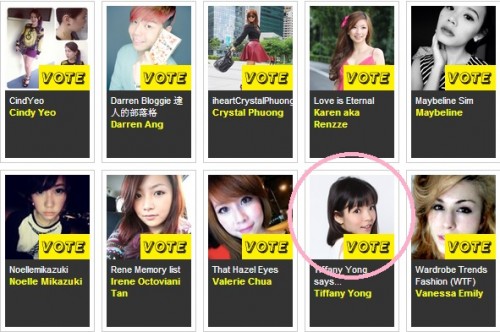 xoxo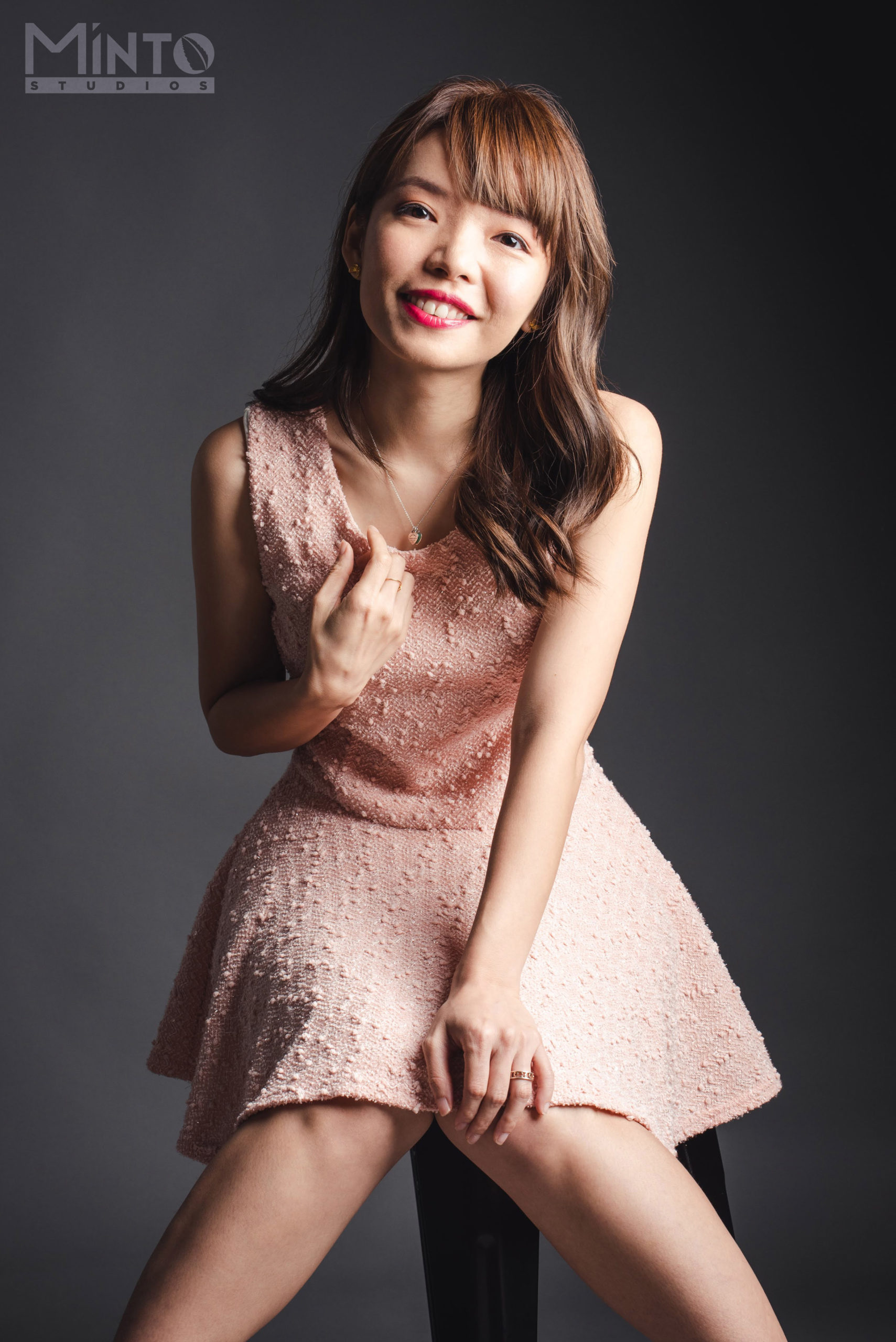 1/2 of #TheEpiphanyDuplet, Tiffany Yong juggles her ABCs – Acting, Blogging and Coaching/Consulting as she is fuelled by passion and drive to succeed.
It is not easy to make a living in Singapore just purely based on Acting, so with Blogging to help her with her online presence, and Coaching kids drama, private tutoring and freelance social media consulting to finance her life, she is currently leading the life most people hope to have: Living the Dream!