5 Places You Should Go With a Local Guide in Chiangmai
When I think Thailand and Bangkok, I think food, shopping and massage. But when I think Chiang Mai before attending the roadshow held by Tourism Authority of Thailand (TAT), I had no idea what I can do there. I believe I'm not the only one, hence I decided to contact the several local tour agencies in Chiang Mai to go for some of their recommended itineraries and day trips.
However, after more than 3 weeks of waiting, the first few agencies that I tried contacting did not reply their emails at all. When one of them finally replied after weeks of waiting, it was a generic email which did not address my questions at all. This got me worried, as I wonder how normal tourists or travellers communicate with these agencies if these were their response rate! I went through the pile of travel brochures again and found an agency that I did not contact previously:
Chiang Mai Local Tours 🙂
Yes, after several failed attempts, I contacted Chiang Mai Local Tours and was pleasantly surprise to receive Odi's prompt reply within a day after I emailed him, recommending some of his company's most popular day tour itineraries in Chiang Mai.

The The Epiphany team were more keen to check out the nature sights, hiking, temples (no shopping!) hence we took up the 'One Day Best of Doi Inthanon National Park' (Eco Trekking, Sightseeing Tour) as well as a half day 'Exclusive Trek to Doi Suthep' tour with Chiang Mai Local Tours.
Moon was our tour guide for the two trips while Odi was with us during certain times of the day. As we were doing videography, Moon suggested to tweak the itineraries and bring us to the more iconic spots so that we get to cover as many locations as possible!
What To Bring on a Day Tour with Chiang Mai Local Tours
Chiang Mai Local Tours' website has provided a list of to-bring for every type of tour provided. As we were in Chiang Mai during their cold season, it was too cold for us to do any of the water activities (sad!). Hence we didn't have to bring any additional things with us, aside from thick sweaters, comfortable hiking footwear and our photography and filming equipments.  For every tour booked, there will be knowledgeable and *TAT-certified English-speaking tour guide with us.
*TAT- Tourism Authority of Thailand
The best thing is, there is an air-conditioned car or minivan that will fetch everyone in the group directly from the hotel! Lunch, drinking water (no carrying of heavy bottles!), admission fee to certain locations (in our case, it's to Doi Suthep) as well as accident insurance are also covered in the package.
Suggested things to bring (depending on season): Small backpack, towel, a change of dry clothes, swimming suit, insect repellent
So with that settled, here are the 5 must-visit spots I think you should go with a local tour guide~ (In our case, Chiang Mai Local Tours la!)
–
1. Twin Royal Stupas of Phra Mahathat Naphamethanidon
Recommended for: 2+ | Families, Company, Small Groups
Located on the main road to the summit of Doi Inthanon stand two adjacent chedis or stupas. There are quite a few different names online for the stupas, partly because of the translation from Thai. A stupa aka 舍利塔 (Sanskrit for heap) is a mound-like or hemispherical structure containing relics that is used as a place of meditation.
Created by the Royal Thai Air Force, the 60m tall chedi shaped like a eight-sided bell, (picture above) is called Naphamethinidon (นภเมทินีดล) or Napamaytanidol, meaning 'by the strength of the land and air', built to honour the 60th birthday anniversary of King Bhumibol Adulyadej in 1987.
55m tall Naphaphonphumisiri (นภพลภูมิสิริ) or Phra Mahathat Napaphon Bhumisiri means 'being the strength of the air and the grace of the land'. It was built in 1992, 5 years after the first chedi was built, to honour the 60th birthday anniversary of Queen Sirikit. The height signifies the age difference of the King and the Queen.
To be honest, I'm more of a nature person than a infrastructure person, and while I enjoyed the panoramic view from the twin royal stupas, I didn't think too much of the stupas at first glance. The signboards were in Thai language, and there were buses and buses of tourists arriving to take selfies with the architecture. Having attended several media trips, I was expecting the same, to snap some photos and then move on to the next spot.
However, when Moon started sharing with us the stories behind these religious destination, I was really fascinated by the meanings behind each stupa, the thought put into designing each chedi as well as the buddhist wall carvings. I had the luxury of time to take a close look at the walls, and was surprised how I could understand the teachings – be it about karmic cycles, punishments in hell or the sufferings on Earth.
Address: Doi Inthanon, Ban Luang, Chom Thong District, Chiang Mai 50270, Thailand
Location/Convenience: ** | Culture/ Historical Value: *** | Photo-worthy: ✓
–
2. Kew Mae Pan Nature Trail to Doi Inthanon National Park
In the area of Doi Inthanon National Park, Kew Mae Pan is on the 42km marker on highway 1009. This nature trail is only open from November to May annually, as it is the rainy season (and harvest season for the indigenous tribes) between June to October. A compulsory guide service by the local Hmong hill tribe people is required for each entering group. The guide doesn't speak much English, so our tour guide, Moon came in super handy as a translator!

This 3.2km long nature trail is about 2,200m above sea level and takes about 2-4 hours to complete. At the start of the trail, there is an information board to pre-empt you for what to expect and look out for during your trek. According to the board, there are 21 checkpoints or stages to look out for in the trail, but to be honest, I was so out of breath by the time I'm on point 7 that I just lost track of what to look out for!
Luckily, the weather was cooling but sunny, and we were all given a bamboo hiking stick (aka le wooden support). Take it, trust me, you 'wood' definitely need it. Those who don't do trekking often, the oxygen level up there is quite thin, so it's really easy to get giddy and breathless. Learn to take deep breaths, take short breaks and go slower if you can.
As mentioned earlier, the local guide who was attached to our group came from the local tribe nearby. The tour guide job is like their "winter job" when there is little for them to do in the fields. On the trail, he shared with us some plants that could be eaten (the stick that taste like sour apple), the types of trees which are often struck down by lightning as well as the marks and scratches left by bears as well as squirrels.
I was at the "are we done yet" moment when we reached the end of the forest to see this amazing Sup-Alphine meadow. The view made me forget my exhaustion for a while. The open landscape made me want to just "ski" down the plain with a cardboard or laze on the meadow and just chill around with a picnic basket.
As you walk further down to the Kew Mae Pan mountain ridge, you will get to see a twin granite rock outcrop (called the Phar-Ngam Noi Rock) which is also known as the lovers' rock by the locals as there's a little heart shape between the two rocks! 
Midway, we were then led up to a little narrow path to an area where we get to learn flying with Hogwarts Broom Flight Class take fun photos as well as see the beautiful architecture of Naphamethinidon and Phra Mahathat Napaphon Bhumisiri from the other side of the Doi Inthanon National Park!

Taking the Kew Mae Pan trail was way more challenging than the memorable wet trekking I had during my Brunei media trip and way more fun and authentic as compared to the 'nature walk' I had at Genting. If you are a nature lover, this is something you should definitely go for!
Address: Kew Mae Pan, Tambon Ban Luang, Amphoe Chom Thong, Chang Wat Chiang Mai 50160, Thailand
Opening Hours: 6am – 4pm (November – May) | Fees: 200 Baht per Group (not more than 10)
Location/Convenience: * | Culture/ Historical Value: *** | Photo-worthy: ✓✓
–
3. Vachirathern Waterfall
We had a short stopover at the 70m tall Vachirathern Waterfall before the sun set. As the weather was still cold, the freezing water made it difficult for us to enter.

However, during summer, many visitors will come here to enjoy the sprinkles of the thunderous waterfall as well as the cooling water.
Address: Ban Luang, Chom Thong District, Chiang Mai 50160, Thailand
Location/Convenience: | Culture/ Historical Value: | Photo-worthy: ✓
–
4. Wat Phra That Doi Suthep Temple (วัดพระธาตุดอยสุเทพ 双龙寺)
Singapore has Kwan Im Thong Hood Che Temple 四马路观音堂, Hong Kong has Wong Tai Sin Temple 黄大仙祠, Taipei has Taipei Xia-Hai City God Temple (台北霞海城隍廟), and Chiang Mai has the Wat Phra That Doi Suthep. Built in 1383 AD, the temple is located 16km from the city and 3,500 feet (1,066 meters) above sea level, and that means, another place with great view! This time, you get the panoramic view of Chiang Mai City and the Ping Valley from the mountain temple.

There's an interesting story behind the reason why the temple was built in Doi Suthep. In 1368, a relic which was claimed to be Gautama Buddha's shoulder bone was placed by King Nu Naone of Lan Na on the back of a white elephant, and then released into the jungle. The elephant is said to have climbed up Doi Suthep, at that time called Doi Aoy Chang (Sugar Elephant Mountain), stopped, trumpeted three times, then dropped dead. This was interpreted as an omen. King Nu Naone immediately ordered the construction of a temple at the area.

To enter the Phra That Doi Suthep Temple, visitors can choose to walk up the 309 steps of the seven-headed serpent stairs or take the electric tram which is available from 6:00am to 6:00pm. In Thailand, it is a common practice for all visitors to be appropriately dressed, and upon reaching the main temple grounds (below), one must remove their footwear as well.
The Chiang Saen style golden pagoda and all its exquisite Lanna architecture made this place the most popular and sacred temple in Chiang Mai, the holy grounds are filled with tourists from all over the world all day long. A noteworthy thing I found when making donations was how the temple made it convenient for devotees to donate to local schools, local temples as well as charities. There were plenty of options for me to choose who I wish to donate to, and not just towards the temple!
Peps, Genghui and I decided to pay respect offering flowers and candles while chanting their mantra. I was quite glad I did, as there was a little unfaithful episode that happened after my trip to the temple – I lost my wallet containing all my credit cards, identity cards and cash in the temple. I realised it only 5 hours later after leaving the temple as I didn't have to spend anything for the rest of the day aside from making donations. I thought everything would be gone, given how crowded and tourist-y the temple is. But I actually got everything back, cents in tact, after Moon from Chiang Mai Local Tours helped me call the temple and I retrieved it back from the Tourist Police Station.

It was a bad scare for me, as I am someone who is extremely alert and aware of my belongings (or so I thought). But I was blessed to have someone who is honest enough to return it to the temple, as well as a local guide who can communicate and contact the local authorities and relevant parties to retrieve my wallet!
There are some small markets outside the temple where you can grab a small bite or buy some souvenirs back. There are also plenty of travel options for you to go to other places after your trip there.
Address: Wat Phra That Doi Suthep Road Tambon Su Thep, Chiang Mai Chang Wat Chiang Mai 50200, Thailand
Electric tram (6am – 6pm): 20 THB for Thais | 50 THB for foreigners
Location/Convenience: **** | Culture/ Historical Value: **** | Photo-worthy: ✓✓✓
–
5. The Hidden Temple: Wat Pha Lat
In contrast to the busy and popular Wat Phra That Doi Suthep, Wat Pha Lat (Monastery at the Sloping Rock) is a small temple compound without the crowds. The serene monastery was the original route where the white elephant took breaks on his way up to Doi Suthep and pass away.

Originally, Wat Pha Lat was a resting stop for monks during their pilgrimage to the larger temple on the hill, but after the main road was built in 1935, it became a meditation site for monks.
While it is beautiful in a different way, this is not for tourists. Upon reaching there, it felt wrong to be noisy. It's one of the places where you can enjoy the sound of the river flow, relax and just do nothing.

We spent a good one hour there, and we would stay even longer if not for the packed itinerary I've arranged for everyone.

For more reviews on the individual tours, check out Tan Genghui's website for the feature on Doi Inthanon National Park Full Day Tour Review as well as the Doi Suthep-Pui National Park Half Day Tour Review

P.S. Just below the temple, there is a bridge that leads you on a hiking trail heading to the city. Wat Pha Lat is a perfect place for anyone looking for some peace and serenity to go.
Address: บ้านห้วยผาลาด 101 หมู่ 1 Sriwichai Alley, ตำบลสุเทพ เมืองเชียงใหม่ Chang Wat Chiang Mai 50200, Thailand
GPS: 18.799468, 98.934314
Location/Convenience: ** | Culture/ Historical Value: **** | Photo-worthy: ✓✓✓✓
–
What About Meals with Chiang Mai Local Tours
Authentic local food are included if you are travelling with Chiang Mai Local Tours. We specifically requested to have the local foods recommended by Moon and Odi as we do not want to eat at overpriced and touristy areas. I got to say, they are so good that I'm only going to show you what we have finished! Haha~

Actually, we had a lot of fun trying out the different local delicacies both with and without Chiang Mai Local Tours that I've decided to share it in a separate post! I'm really thankful that we've managed to work with Odi and Moon during this trip as they have shared many interesting information about the different places we've went as well as helped me lessen my stress in planning this trip!
–
For more information about the great agency: Visit Chiang Mai Local Tours' Website | Facebook Page
To book a tour or for enquiries, Chiang Mai Local Tours is contactable via:
Address: 6 Inthawarorot Road., T. Sripoom, A. Muang, Chiang Mai, Thailand
Email: Cmlocaltours@gmail.com
Line : Odicmlocaltours
Telephone: +66 86 910 1478
xoxo



Facebook | Instagram | Twitter | YouTube
*Disclosure: Agency recommended by Tourism Authority of Thailand. Location reviewed in collaboration with Chiang Mai Local Tours. Please be rest assured that even though the  services were sponsored, it does not have any bearing on the content of this post. Opinions stated are genuine and honest. Also note that all sources, information, content, links are valid to change at any time.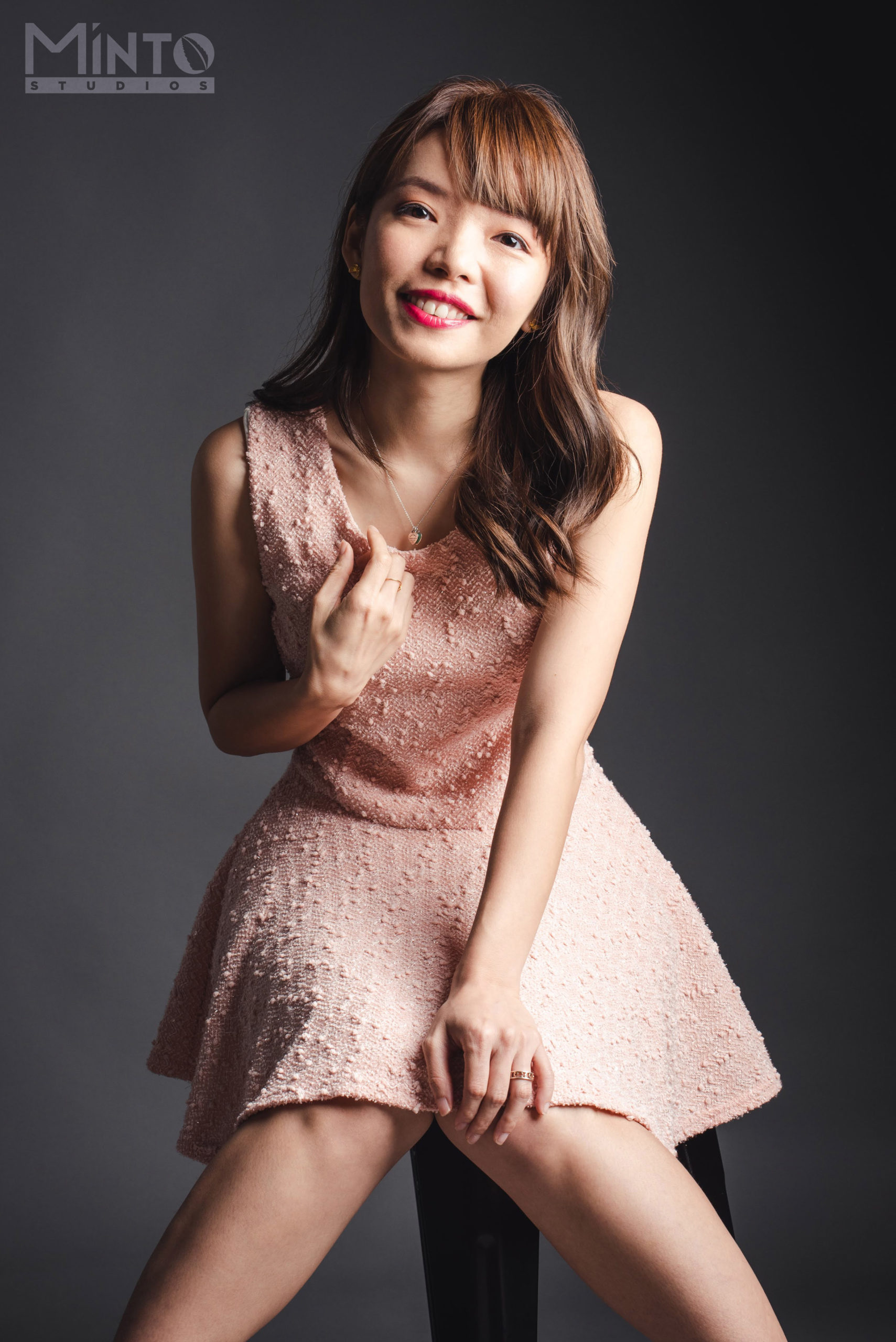 1/2 of #TheEpiphanyDuplet, Tiffany Yong juggles her ABCs – Acting, Blogging and Coaching/Consulting as she is fuelled by passion and drive to succeed.
It is not easy to make a living in Singapore just purely based on Acting, so with Blogging to help her with her online presence, and Coaching kids drama, private tutoring and freelance social media consulting to finance her life, she is currently leading the life most people hope to have: Living the Dream!