DO YOU LOVE ME AS I LOVE YOU Movie (可不可以, 你也刚好喜欢我) Review | by tiffanyyong.com
Recommended Audience: Fans of Tsao Yu Ning 曹佑寧, Yuu Chen 陳妤, Lin Ying Wei 林映唯, Chieh Shueh Bin 簡學彬 and romance movie fans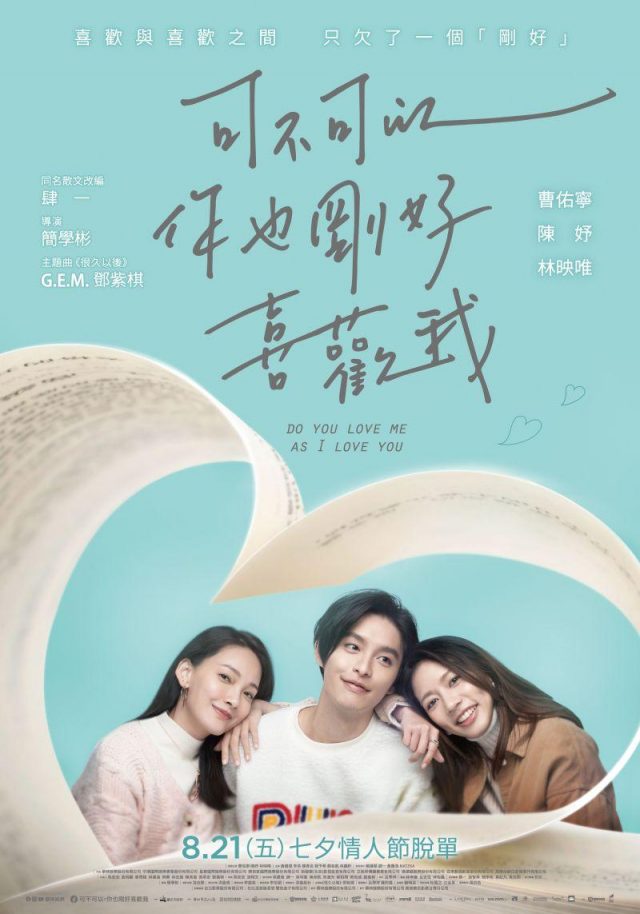 DO YOU LOVE ME AS I LOVE YOU Movie (可不可以, 你也刚好喜欢我) Synopsis
Tien Xiao-Xiang is a fan of author Si-Yi and Tarot cards. Deep down, she is also secretly loving her childhood sweetheart Li Zhu-Hao. Just when she sees the perfect opportunity to reveal her love to him from fortune telling, Li Zhu-Hao confesses his feelings to her best friend Song Yi-Jing! But Song Yi-Jing has a condition for Li Zhu-Hao, that is to help three couples to date.
They are: aloof and misandric art professor Stone and lovesick gym owner Liu Zhi-Liang; the most unpopular weirdo in school, Ah-Yu, and the subject of her nonstop public displays of love, campus hunk Danny Lo; mob boss lady Yu and philosophy student Ah-Shan.
To make it happen for these three unlikely couples is almost like mission impossible. To everyone's surprise, Li Zhu-Hao, a chump, agrees to take on the challenge. But he has no idea how to accomplish it and turns to his best friend Tien Xiao-Xiang for help. Even with her heart broken, Tien Xiao-Xiang can't bear to see him suffer. Therefore she tries to help him reluctantly with mixed feelings, but will this first love in her heart go where she hopes for a perfect ending?
Viewer Rating: 3.5/5 ***
DO YOU LOVE ME AS I LOVE YOU Movie (可不可以, 你也刚好喜欢我) Review:
Tiffany: 2020 has been an eventful year. For the first time in many people's lives, cinemas are closed for months. This movie is also the first film I watched in the cinemas this year, thanks to the corona virus and Circuit Breaker. I watched it with Priscilla, and I had to say, the trailer did not do justice to the film.
Priscilla: I got interested in this movie from the short clips of the story being posted on Clover Films' Instagram. It was considered a 番外, an extra version of the movie plot where the story highlighted Xiao Xiang and Zhu Hao's little interactions and their fondness of each other. Of course, each clip began with an explanation of a tarot card, which made me more intrigued. The title caught me straight because it is one of those questions one would want to ask the person who they are interested in.

Tiffany: If you like "You Are the Apple of My Eye"《那些年,我们一起追的女孩》or "Our Times《我的少女时代》, you will probably like this too. The film had the main characters thread three separate unrequited love stories, each with characters of different upbringing, back-story as well as medical conditions. I enjoyed the individual romance story, as each could be a stand-alone short film itself. The most interesting part was the use of tarot cards, something that I dabble a little myself, hence I could totally relate when I watch the main character take the advice of the cards to pursue her love.
Priscilla: The film followed the POV of Xiao Xiang on her story and journey, with a third party POV added at the end to explain and round up the story. Generally, the story talks about having the courage to accept and to receive love. Loving someone does not mean to change the other person, but to understand and accept wholly this person you came to love.
Love isn't some lie or a prank that you can use to hold someone close because you will lose every other happiness you already held in your hand in the process.
Learn to give blessings instead, if that love isn't yours to begin with.
The story has a simple predictable plot, but it is always those simple sweet moments that makes me smile.
Do You Know?
The movie was based on a book with the same title "可不可以你也刚好喜欢我" and the author has a cameo in the film as himself.
Patricia Lin Ying Wei was a model before starting to act in 2016. She was labelled as Little Zhou Xun for her cool looks.
Check out the Official Facebook Page here!
可不可以, 你也刚好喜欢我 is out in cinemas on 10 September 2020.
xoxo



Facebook | Instagram | Twitter | YouTube
*Disclosure: Invitation from Clover Films. No monetary compensation was received for the movie review.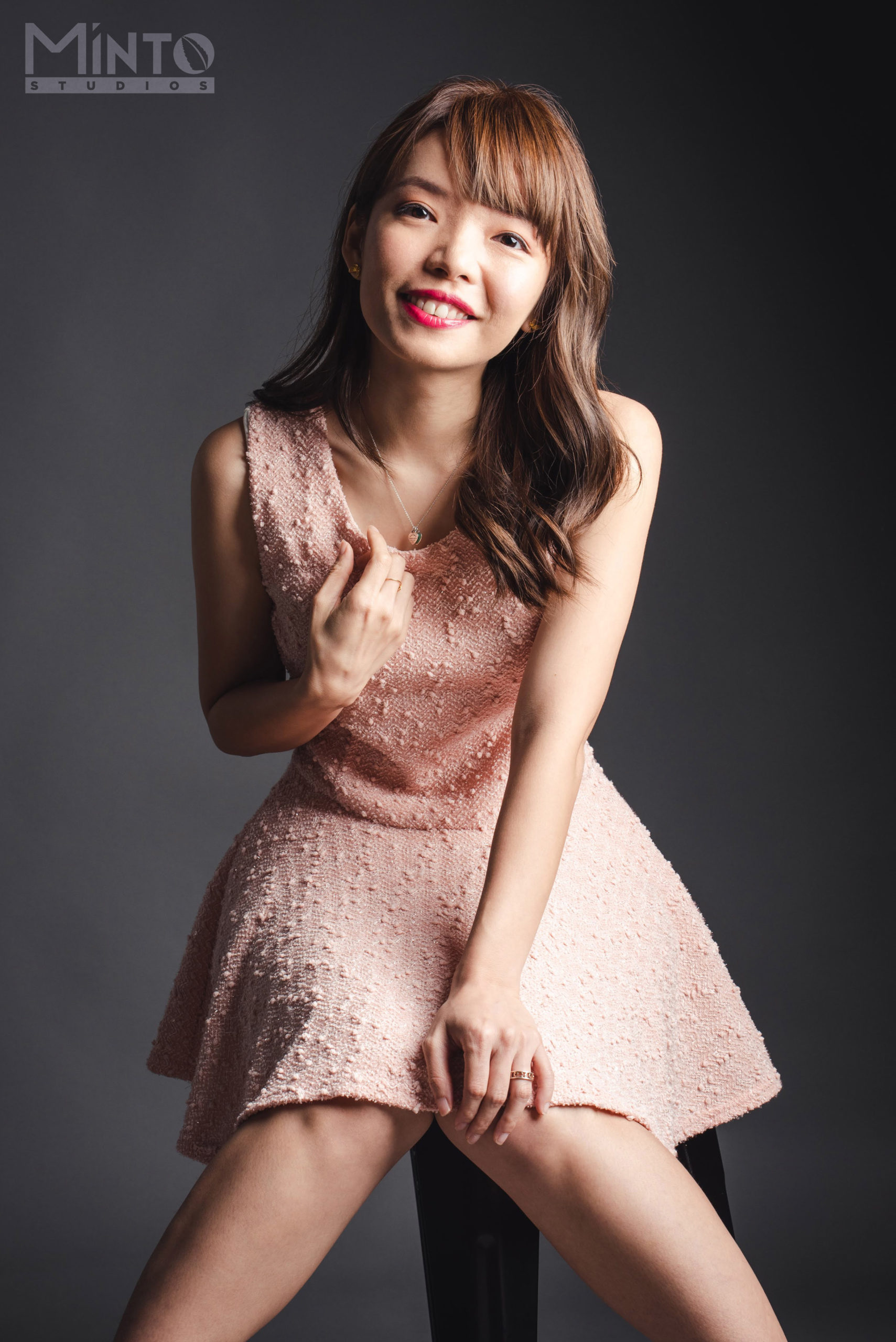 1/2 of #TheEpiphanyDuplet, Tiffany Yong juggles her ABCs – Acting, Blogging and Coaching/Consulting as she is fuelled by passion and drive to succeed.
It is not easy to make a living in Singapore just purely based on Acting, so with Blogging to help her with her online presence, and Coaching kids drama, private tutoring and freelance social media consulting to finance her life, she is currently leading the life most people hope to have: Living the Dream!