Ten Activities to Do in Brunei
If you have read my past few posts about Brunei, and if you are still thinking, IS THAT ALL? Here's a round up post about the activities I did in Brunei within 4 days and also the activities that I have not tried (but would love to! hinting to Royal Brunei Airlines)
1. Mosques
Yes, Brunei is indeed known for its M&Ms (Mosques and Museums). That was what I was expecting the whole trip to be about, but I was wrong. Tom, our guide brought us to the two royal mosques which epitomise the role of Islam in the heart of Bruneian life and culture.
Sitting at the very heart of the capital, the mosque was built in 1958 and named after the 28th Sultan of Brunei. Can you believe that the photo above is taken with an iPhone? There's one saying about a pretty girl looks pretty in any angle, the Sultan Omar Ali Saifuddien (SOAS) Mosque looks grand in any kind of camera. A marble bridge across the lagoon leads to a replica of a 16th century Royal Barge, which used to host religious ceremonies, like Quran reading competitions.
Jame'Asr Hassanal Bolkiah Mosque – Built in 1994, the mosque is Bruneian's most iconic cultural treasure, often labelled as the greatest example of Islamic architecture in Southeast Asia.
2. Museums
What you are looking at is a recreation of the coronation of His Majesty The Sultan, displaying the glided carriage which carried the newly crowned Sultan through the streets of the capital city. In the Royal Regalia Building, there are different types of exhibitions: The Royal Exhibition Gallery (Selection of Royal Regalia from His Majesty's childhood days up to the time of his coronation such as jewel-encrusted crowns, thrones, garments, and His Majesty's revered silver keris), Silver Jubilee Gallery (to celebrate the mark of His Majesty's 25th ruling year; one can view film footage of the auspicious event) and the Constitutional History Gallery (houses documents, photographs, film and recordings, and a gallery devoted to the life of His Majesty The Sultan up to the time of his coronation). Other Museums: Brunei Museum | Malay Technology Museum | Brunei Arts and Handicrafts Centre |Brunei History Centre | Brunei Currency Gallery | Brunei Stamp Gallery | The Oil and Gas Discovery Centre (OGDC)
This gallery that lies in "Kampong Ayer" or Water Village. It started in August 2007 and was opened in August 2009. This unique Gallery was established to provide visitors and locals alike a glimpse of Kampong Ayer's celebrated past and revive the cottage industries from days of old, integrating them into our modern economy.
3. Night Markets
This is a great sensory experience at Gadong Night Market as I was surrounded by a kaleidoscope of colours, smells, and sounds. Different from Singapore's local Pasar Malam (Night Market) which sells everything and anything (clothes, food, kitchenware, beds), Gadong Night Market sells mainly cooked food and fresh vegetables.
[fsg_gallery id="21″]
Food were sold at really low prices, a packet of nasi lemak with meat or prawns only cost B$1 per packet and most of the kweh (cakes) and nibbles I came across were going for B$1 for 5 pieces.
Bloggers at Work
We had loads of fun exploring and taking photos of the goodies. According to Tom, Singapore bloggers are quite different from Brunei bloggers. One big difference is the way we take photos. We take them openly while in Brunei, it's more subtle. No wonder all the shopkeepers were so amused when we took the photos!
Here's some other Outfoor Markets you can visit: Tamu Kianggeh | Tamu Gadong | Rimba Horticultural Centre | Tamu Kampung Serambangun, Tutong | Tamu Seria
4. Ulu Ulu Resort
ONCE AGAIN, HIGHLY RECOMMENDED! Over two-thirds of Brunei's land area is blanketed in pristine tropical rainforests, home to a variety of exotic flora and fauna, all untouched. World famous Ulu Temburong National Park is Borneo's best preserved piece of unspoiled rainforest. The three photos below summarizes the fun I had at the resort!
You can also visit Bukit Subok Recreational Park | Bukit Shahbandar Forest Recreation Park | Berakas Forest Recreation Park | Tasek Merimbun National Park | Luangan Lalak Forest Reserve Park | Mendaram Waterfall | Anduki Jubilee Recreation Park | Teraja Waterfall | Bukit Patoi Recreational Park | Bukit Bukang Pahang | Selirong Island
5. Diving
We didn't manage to try out diving during our trip but we spotted a nice Diving Map at Poni Divers, the company who hosted our snorkelling trip.
If you are a certified diver and would like to do scuba diving, the waters off the Sultanate's coast are a diver's paradise, blessed with vast coral reefs and spectacular marine life. There are good shallow coral dives perfect for inexperienced divers as well as more challenging reef- and wreck-dives. Just a 15 minute catamaran ride will bring you to beautiful reefs like Brunei Patch, Princess Avenue, Clownfish Avenue and Burn's Patch while the wreck dives are scattered between Brunei and the Malaysian island of Labuan. *Something extra! Oil Platform Diving: Brunei is the only place in the world where you can dive (legally) on operating oil production platforms without being a commercial diver. Decommissioned rigs exist in California and the Gulf of Mexico but being under a working one and hearing the pressurized oil rushing up the 'risers' (pipes that bring the oil above the sea bed) and feeling the heat warm up the risers is a unique experience. Contrary to popular belief, diving on platforms is quite safe since you are diving inside an enormous steel cube and there is little chance of getting lost. – from bruneiresources.blogspot.sg
6. Snorkelling
My first snorkelling experience, and guess what's my question for Poni Divers? Erm… Can I snorkel if I have period? And… will it attract any sharks? It sounds stupid, but I was seriously worried, and I guess many girls might have the same concern.
The answer is: NO! It wouldn't attract sharks, as the water pressure will stop the blood flow. And I'm safely typing this post now, meaning it's tested and proven!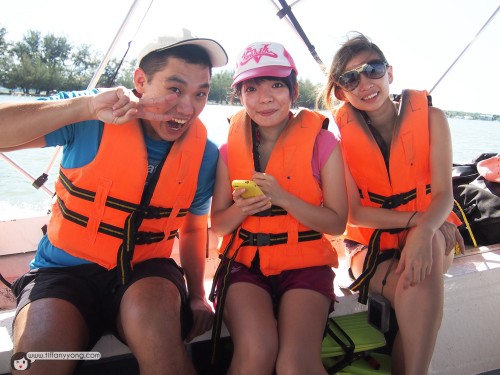 To tell you the truth, I am actually quite afraid of the sea. I remembered reading the book of Sea Monsters when I was really young, and there were photos of gigantic creatures deep in the sea. And movies like Titanic, Jaws, The Water Horse (Loch Ness Monster) or even the Little Mermaid (electric eels, ya know) had "trained" my brain to be over-imaginative.
[fsg_gallery id="22″]
But somehow, I forgot about these fears when I was with my group of omy blogger friends and Poni Divers. Ya, you may laugh and say, snorkelling is in the shallow waters, but with an over-imaginative mind like mine, anything is possible.
At the Pelong rocks, the guide told us that waters were clearer but as we went down late (the tide was lower by then) and that the rising sediments with the evening tide might make the waters cloudy. Luckily, it was still clear enough to spot fishes and corals.
I thought snorkelling will be easier since I know swimming, but wearing the flippers actually made it quite hard for me to swim! One particular scary memorable moment was when I have to swim across a few huge rocks to reach the rest of the group, the current was so strong that I was being swept backwards despite swimming forward. Although it wasn't very deep, it was really scary! In the end, Rui Long who didn't know how to swim had to push me forward while Andy tried to catch hold of me.
My mouth was really dry and salty after the little snorkelling experience but I survived! So remember to drink loads of water!
7. Pony Riding/ Horse-riding
There were so many first-times activities I did in Brunei, and this was my first time riding on a horse. In case you are wondering, Pony Ride doesn't mean that we are riding on a pony, but that it is a ride led by the trainers. While horse-riding, you ride the horse without being led.
One of the horse greeted us with a sudden pee when we first arrived! Everyone was so surprised but I was quite used to that as I used to volunteer with the Singapore Zoological Gardens and that was a common sight.
I took the ride twice and got a different horse!
Pony rides cost $5 per ride and take place only during the weekends. It is very relaxing, and quiet. It was pretty nice to be looking at the scenery from a different height and angle. But I guess I wasn't really in the mood as the Pony ride was the last activity we had before checking out of the hotel and returning to Singapore.
The horses were mild mannered and sure footed. Besides the beautiful beach, I could see an elephant from afar amongst the trees! I thought it was my imagination for a moment! But too bad, I heard that the horses are afraid of the elephant, thus we couldn't go any nearer.
Horses reminded me about my obsession with the movie Saving General Yang and how Vic Chou mentioned in an interview, that he would spend his free time talking to the horse. The trainers do that too, to the horses when they gets grumpy and hrumphing. It really calmed them down, and I could immediately feel a connection with the horses when I tried to stroke them and look into their eyes.
[fsg_gallery id="24″]
Classes with the Royal Brunei Polo & Riding Club is really affordable compared to that in Singapore (according to Karen who had learnt horse-riding in Singapore). It cost $140 for 4 lessons, compared to the $360-$400 in Singapore. Email rbprc2007[at]gmail.com if you are interested to learn horse-riding in Brunei!
8. Unwinding at Empire Hotel & Country Club
The Empire Hotel & Country Club is where all expats and political figures stay when they come to Brunei. Even our Singapore President Dr. Tony Tan stayed there during his visit! (click here or on the photo to read about my Empire Hotel & Country Club experience).
It is a great place to relax luxuriously (and yet stay connected to the online world), having fun by the lagoons, catching a movie or even enjoying the facilities in the hotel.
9. Golf
Golf enthusiasts and beginners will be happy with the wide array of courses with varying levels of challenge and onsite golf professionals to help hone their game. There are over five beautiful golf courses in the country, though some of these are exclusive to members and their guests. But you can get travel agents to arrange inbound golf tours to take a swing at some of the courses.
Where to play golf? The Empire Golf and Country Club | Royal Brunei Golf and Country Club | Royal Brunei Airlines Golf Course | Pantai Mentiri Golf Club | Panaga Golf Club
10. Wu Chun
Last but not least, for fans who have little interest for all the above, I guess he would be the main Brunei "attraction" right? Haha…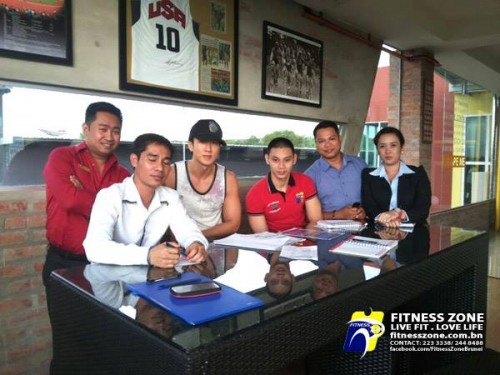 [fsg_gallery id="23″]
I have heard about Fitness Zone from 2007 when I first went crazy over the boy band Fahrenheit. I also mentioned in my pretrip post how this is one of my main reason I'm so excited to go Brunei. I wasn't really expecting to see him (secretly wishing so, perhaps) as I've went to a few of their events when they were in Singapore. If you want to have access to the gym during the period you are in Brunei, you can book the rooms at Palm Garden Hotel. (yes, it's verified) If you are lucky, you might even spot him or his car parked directly outside the hotel as he has a permanent parking slot!
What made my day (or trip) was my surprise-find for Fahrenheit-related merchandise in the gym as I always had the idea of having a shop selling all celebrities-related stuff. And deep down in my heart, it was a sign that Fahrenheit may be back together again, ONE DAY.
Some interesting facts about Brunei
Before I end off, here's some interesting information I learnt during my trip about Brunei!
In Brunei, citizens who win in the International Qur'an reading competitions are rewarded by the Brunei government with a monthly allowance of B$2,000 for the rest of their lives. They have to be able to recite/read the Qur'an in a nice and melodious way (aka non hypnotising)
Branded goods in Brunei are generally more expensive than in Singapore, which explains why Bruneians love to come to Singapore for SHOPPING. However, the food are generally cheaper (see Night Market!)
There is only ONE MacDonalds in Brunei, but plenty of KFCs and their local fast food restaurants like Ayamku
The Ambuyat is to Bruneians what Chilli Crabs/Pandan Cake/HAinanese Chicken Rice is to Singaporeans. This local delicacy is derived from the interior trunk of the sago palm. It is a starchy bland substance, similar to tapioca starch. It is eaten with a bamboo fork called a Chandas, it's something like our chopsticks but the ends are still attached together. To eat the Ambuyat, you roll the starch around the prongs and dip it into different kinds of sauces. Most of the bloggers find the dish weird, but I like it dipped in sugar. It taste like the softer version of mua-chee. But the sauces were originally spicy sauces like chilli, sambal, belachan, mango chilli, which I find it too strong and spicy for my liking.
Besides cars as the main mode of transport, the next most common form of transport is not train nor buses BUT Boats! During our short 4 days in Brunei, we took a total of approximately 15 rides! For River taxi, it cost 50 cents per person to cross the river and a few dollars to go round.
The Kampong Ayer or Water village is dubbed as the "Venice of the East" by Antonio Pigafetta. People have lived in Kampong Ayer for over 1300 years. New housing are built at Kampong Ayer to preserve the culture of the water village as well as cater to the Bruneians population. We were told these houses cost about $400,000 each to build but after government subsidy, residents only have to pay about $90,000. Not only that, education in Brunei is also sponsored by the government up to high school level. The Water Village is made up of small villages linked together by more than 29,140 meters of foot-bridges, consisting of over 4200 structures including homes, mosques, restaurants, shops, schools, and a hospital. 36 kilometers of boardwalks connect the buildings. Despite its shabby looks, the houses actually enjoys modern amenities including air conditioning, satellite television, Internet access, plumbing, and electricity.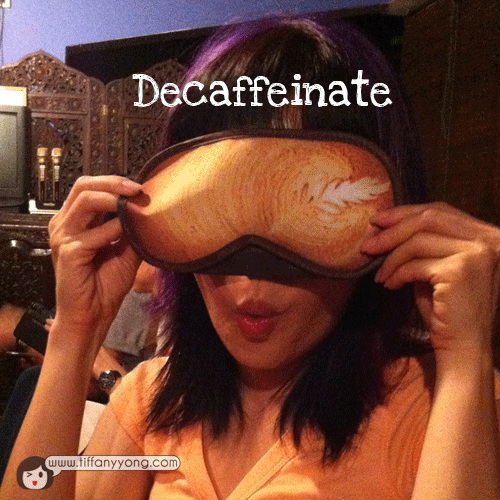 Hope you've enjoyed reading my Brunei adventures! For the latest promotion, check out Royal Brunei Airlines Singapore Facebook Page here or visit their website to book your tickets! This trip is made possible with omy.sg, Royal Brunei Airlines, Brunei Tourism Board and Sunshine Borneo Tours!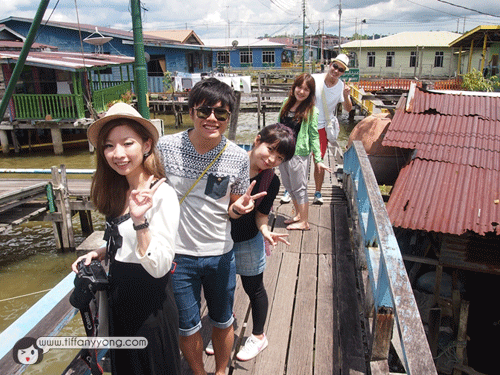 Pre Trip Brunei | Royal Brunei Flight Experience | Ulu Ulu Resort: Digital Detox Made FUN | Luxury Stay at Empire Hotel & Country Club | 10 Things to do in Brunei
xoxo



Disclaimer: Please be rest assured that even though the services were sponsored, it does not have any bearing on the content of this post. Opinions stated are genuine and honest. Also note that all sources, information, content, links are valid to change at any time.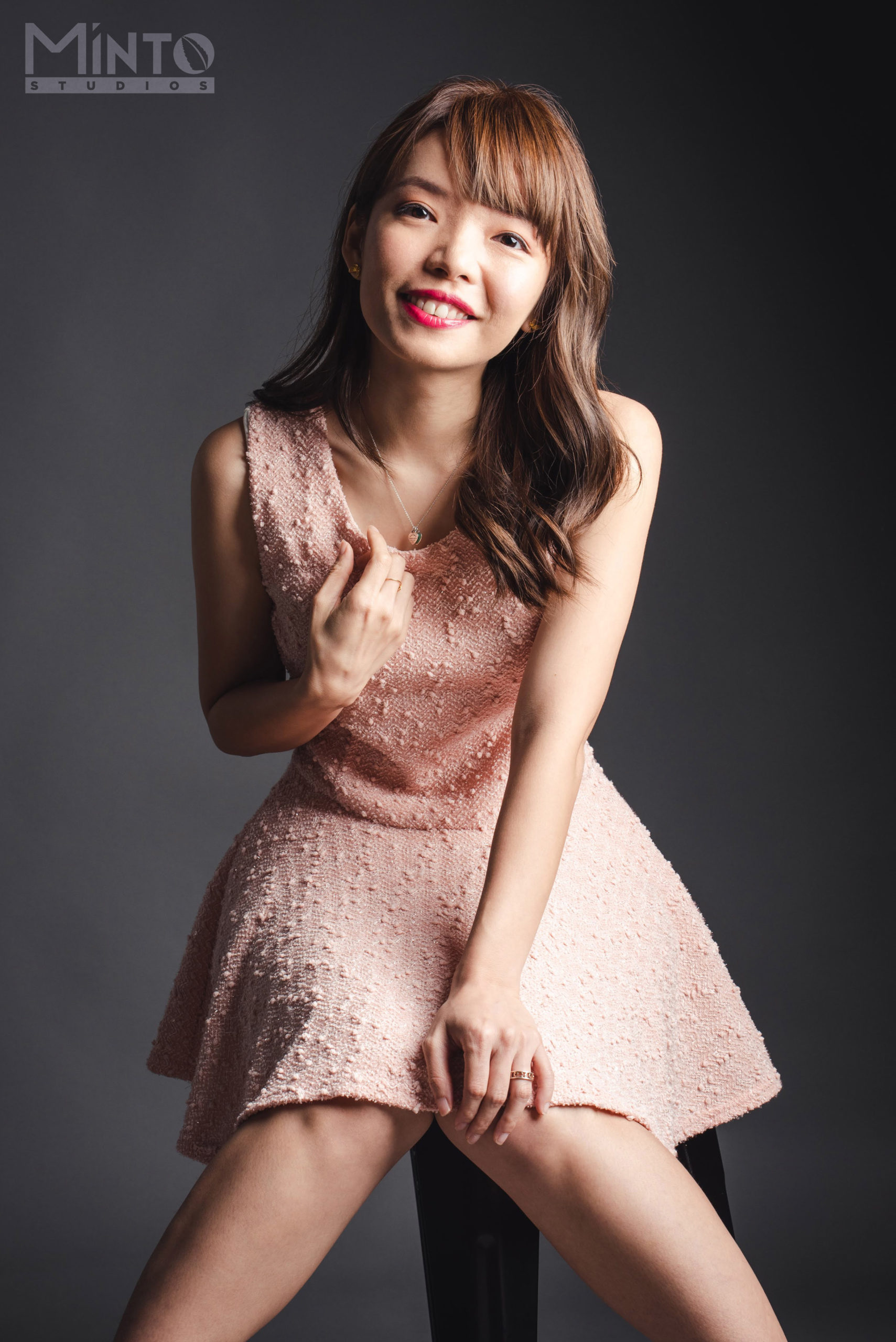 1/2 of #TheEpiphanyDuplet, Tiffany Yong juggles her ABCs – Acting, Blogging and Coaching/Consulting as she is fuelled by passion and drive to succeed.
It is not easy to make a living in Singapore just purely based on Acting, so with Blogging to help her with her online presence, and Coaching kids drama, private tutoring and freelance social media consulting to finance her life, she is currently leading the life most people hope to have: Living the Dream!