Cult Skincare Label +REHAB LONDON is in Singapore!
If you haven't heard of +Rehab London, it's ok. I guess you have definitely heard of Russell Brand, Robert Pattinson and Simon Cowell! They are all supporters of this British Brand which had taken Europe by storm. And yes, you didn't see wrongly, I am actually at a men's skincare label launch. If you are wondering why, (I wondered myself too initially) it's Malcolm (aka MalcolmSunny) my new blogger friend I know during the Brunei Trip who brought me there, and I'm glad I went!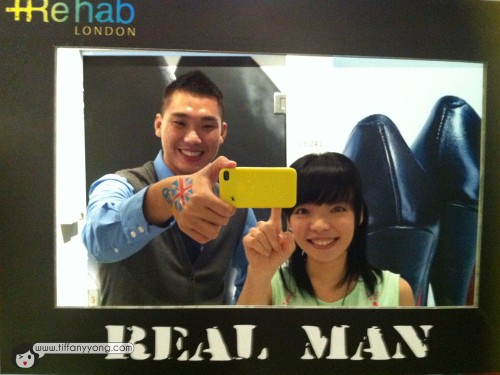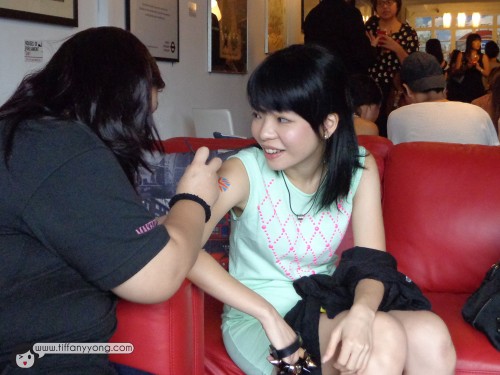 So unlike the past events I went, here I get to do a little +Rehab Tattoo on my arm! I was discussing with the lady who painted the flag for me, how difficult it will be if she has to paint a Singapore flag, or a USA flag. Malcolm who took this photo for me, was quite amused and said an Indonesian or Japan flag will be easy.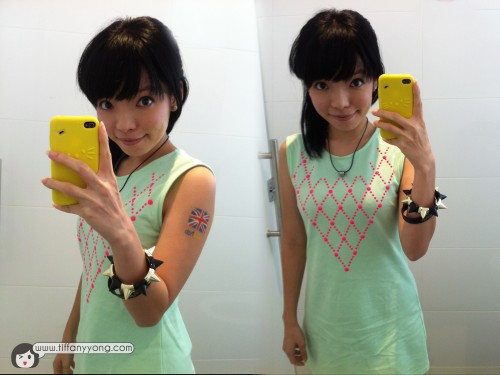 So "nonsense" aside, let's check out the founders!
Lisa Hilton- Founder of +Rehab London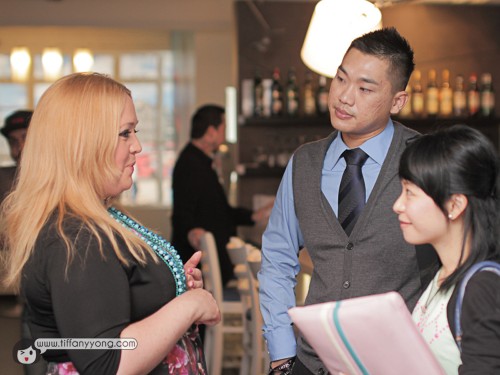 So this brand is founded by celebrity hair and makeup artist, Lisa Hilton. Lisa Hilton has had over 20 years of experience working as a celebrity hair and make-up artist on movies and TV shows. Some notable works include My Week with Marilyn, Strictly Come Dancing, X Factor, Downton Abbey, Madonna's WE, Agenda, and more.
It was while working on films that Lisa felt men didn't have access to natural products that specifically dealt with men's skincare requirements. She would often have to shave her male client's face more than once a day, on set and it left their skin raw. Her only solution at the time was to use women's natural products which were often oily and viscous and unsuitable for a man's skin.
Lisa was inspired to formulate an easy to use, fun and great value ethical men's range. After two years of development and testing, Lisa launched Rehab London in September 2009 in the UK.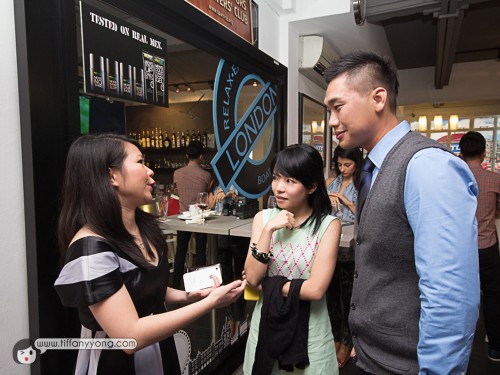 Natural and Free Living Pte Ltd was set up by sisters, Monika & Yuanita Tjia. +Rehab London, the first brand they have undertaken, which stays true to their company's philosophy of promoting a global conscious lifestyle. For every product sold through Natural and Free Living, S$1 will be donated to the charity to further promote environmental responsibility.
+Rehab London's Ambassador: Howard Lo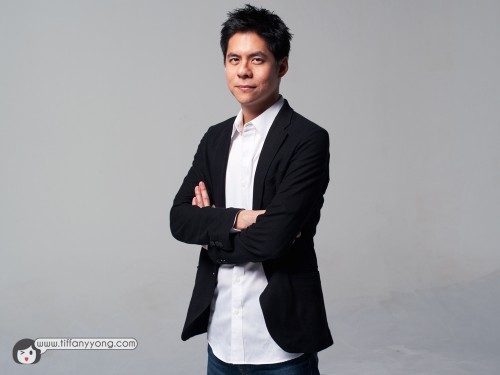 If you find him familiar, I won't be surprised. Howard was one of the several eligible bachelors who took part in Singapore's second English language reality dating program, Eye for a Guy 2 in 2005. His previous works in the local entertainment industry also includes hosting for Channel News Asia's weekly talk show, BlogTV as well as being a contributor/columnist for local papers such as Today and The New Paper. He currently writes for ZDNet Asia at CBS Interactive.
+Rehab London emphasize on a fuss-free skincare regime, and Howard is a true representation of +Rehab London's target consumer. He is a husband, tech blogger for ZDNet Asia and restaurateur in Singapore and Indonesia; this british brand is ideal for his busy lifestyle.
Demonstration of +REHAB LONDON
I was surprised how fast the whole demonstration on ALL the six products took. It was less than 20 minutes (INCLUDING all the introduction of the products) The time spent on the face was actually just a few minutes.
With just six, easy to apply and uncomplicated products, founder Lisa Hilton believes +Rehab London would appeal to the everyday real man. All products from +Rehab London are aligned with the brand's ethical philosophy – promoting an environmentally-friendly lifestyle by only utilising sustainable all-natural ingredients such as anti-ageing Rooibos extract and healing Ginseng. Its global conscious efforts include using recycled materials for its packaging and having a strong stance against animal testing.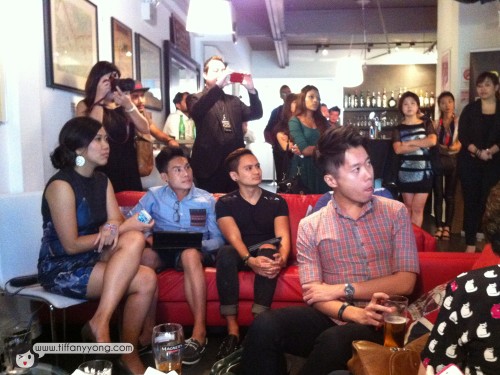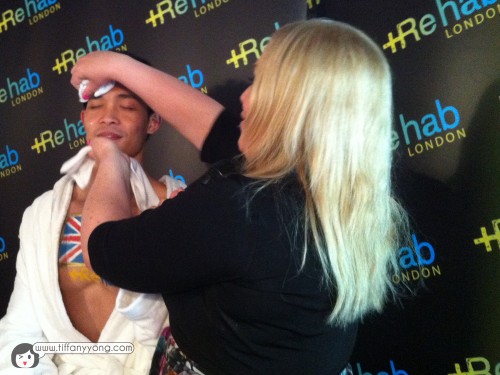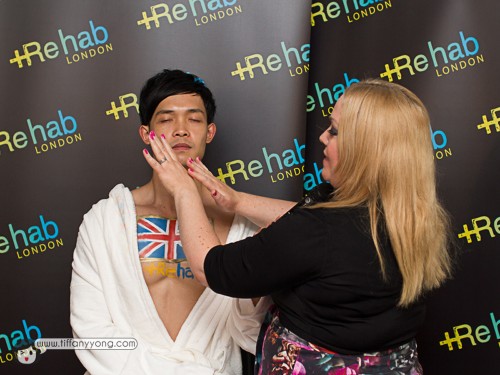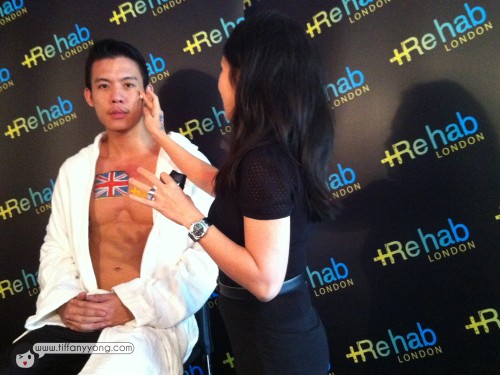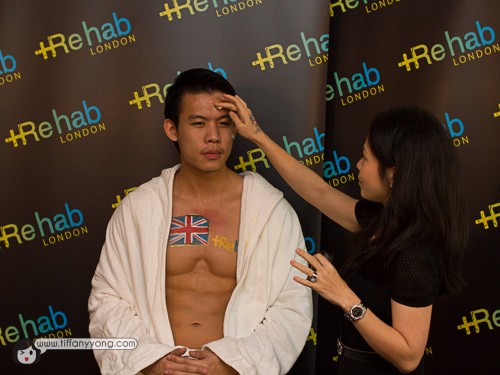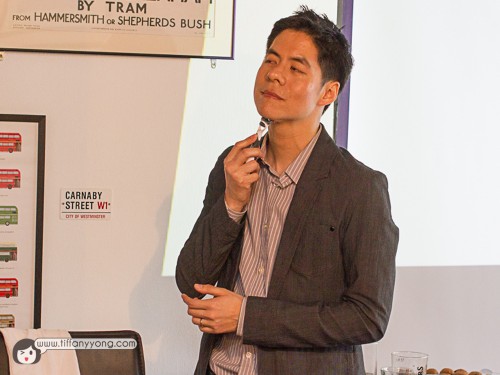 So for guys who can't understand why girls take so long doing their cleansing or even makeup, no worries! You DON'T have to Understand! Because with +Rehab London, it's still as simple as what you are doing currently! Just your basic CLEANSE -> MOISTURISE -> REVIVE (+SHAVE when you need to)
Testing out the Products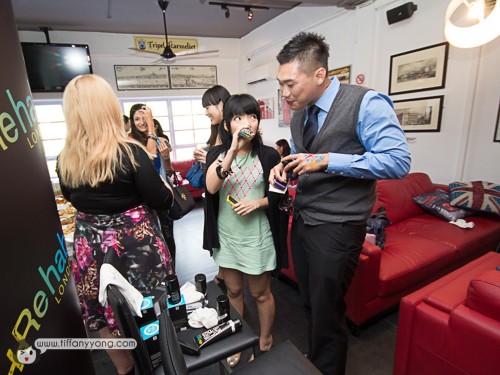 I went round opening and smelling all the testers. Most have very light or almost no fragrance. Most of the ladies (including me) love the smell of Revive Survive (Something I'm giving away!). I can't really describe the smell, but it's really manly, and girls feel happy after smelling it! I heard from Lisa herself that she created it that way!
The Cold Turkey Shaving Gel has a menthol smell which is really refreshing. So we got Malcolm and Adrian to try out the Shaving Gel.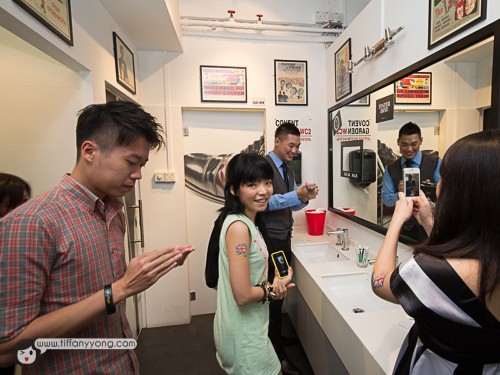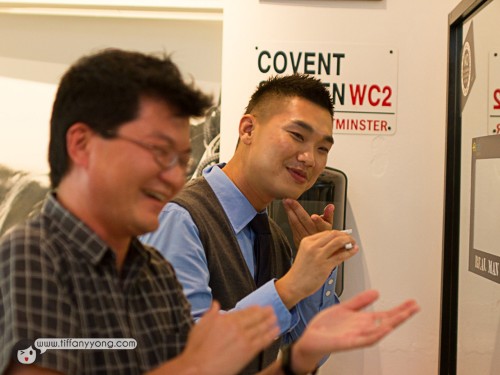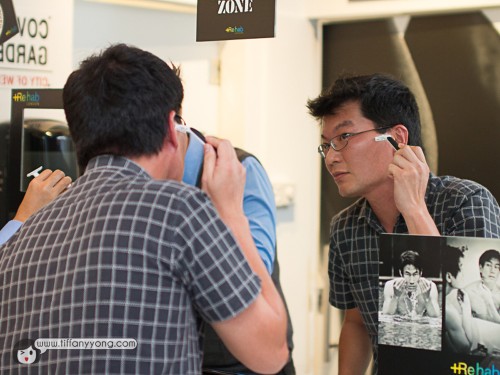 After their shave, they tried the Calm Balm and then the Revive Survive. Revive Survive is a first in the local men's grooming market for cell renewal, helps to visibly reduce signs of skin fatigue and increase circulation which leaves the skin feeling and looking rejuvenated and revitalised in just ten minutes.
+Rehab London Products
This slideshow requires JavaScript.
The full range of +Rehab London products is currently available for purchase via their website at www.rehablondonsg.com or at all Beauty Horizon and Beauty by Nature outlets.
Photos with some Real Men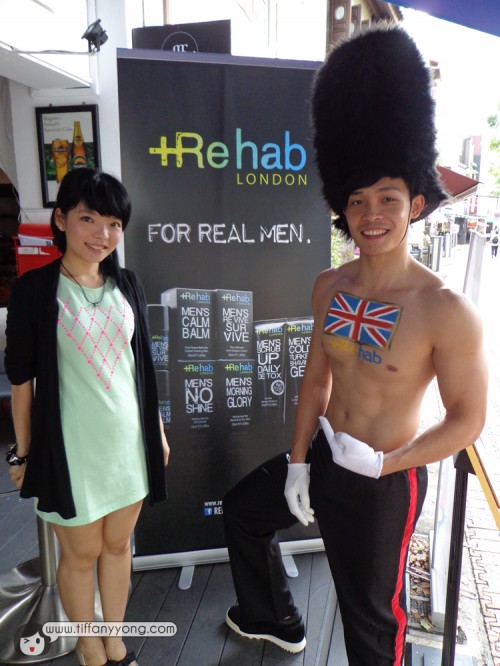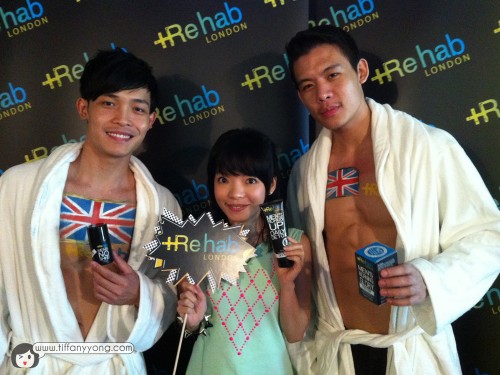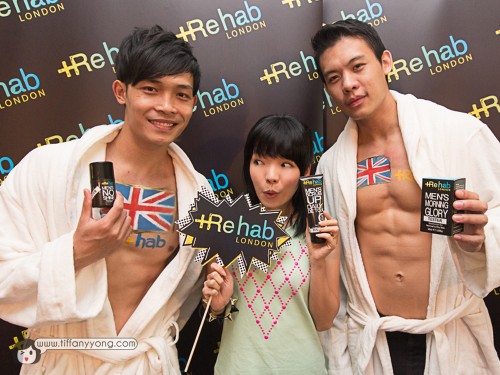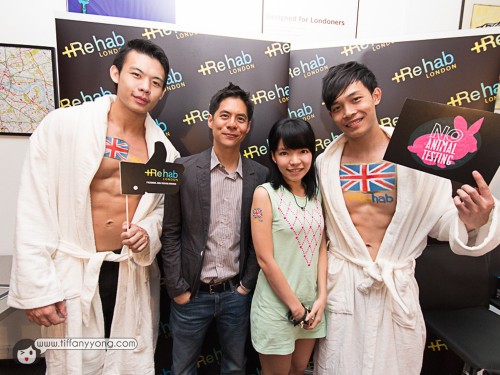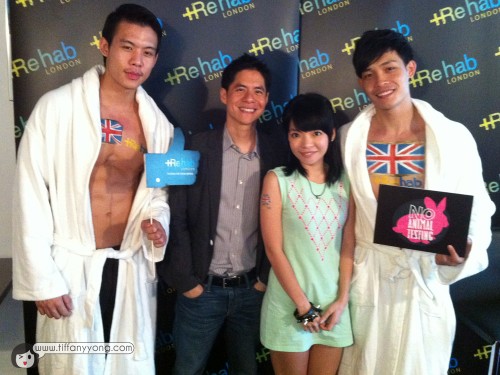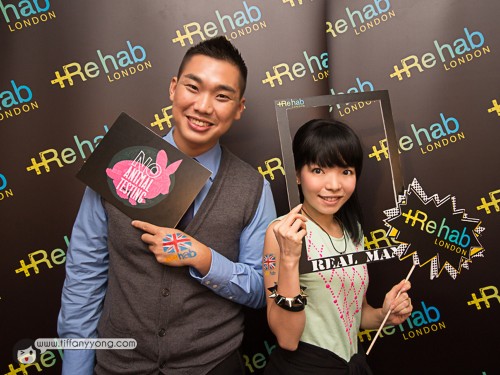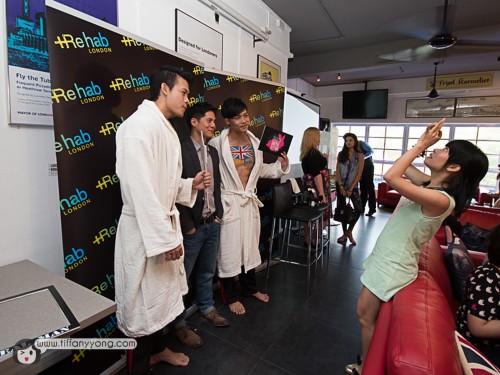 Products Giveaway!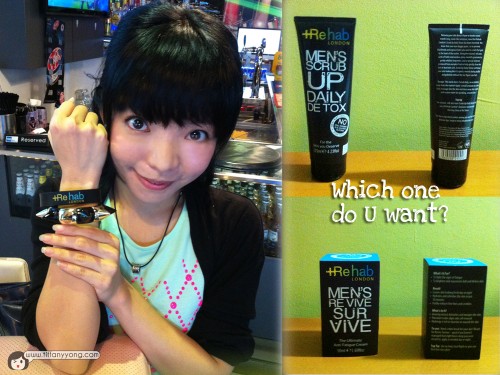 I have one Men's Scrub Up Daily Detox 125 ml (Retail price: S$24.95) and one 50ml Revive Survive worth $42.95 to give away!
In case you don't know, +Rehab London is suitable for males from their twenties to fifties! So this definitely make a great Father's Day gift or even a gift for your boyfriend/husband/fiancé/brother/cousin/friend!
How to Get it:

LIKE +REHAB LONDON FACEBOOK PAGE & Comment on this post:
1) Which product you hope to get (Men's Scrub Up Daily Detox OR Revive Survive)
2) Who is it for? (It can be for yourself too!)
3) One benefit you hope to get out of the chosen product
4) Where have you shared this post (Facebook; Twitter; Instagram -The more you share, the higher the chances!)
P.S. Only completed entries will be considered. Selected winners will have to email me their screenshots of shares on social media to be able to claim their prizes!
Giveaway ends on 14th June 2013 23.59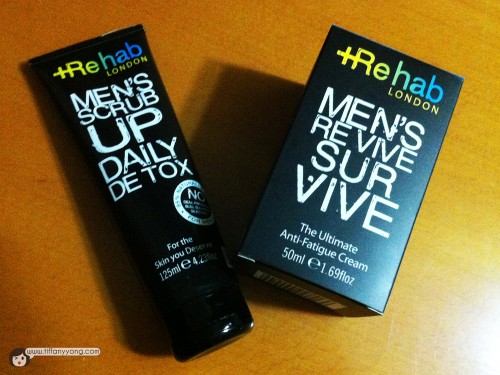 Do check out +Rehab London Singapore's Facebook Page and website for latest promotions!
xoxo




Disclaimer: Please be rest assured that even though the products were sponsored, it does not have any bearing on the content of this post. Opinions stated are genuine and honest. Also note that all sources, information, content, links are valid to change at any time.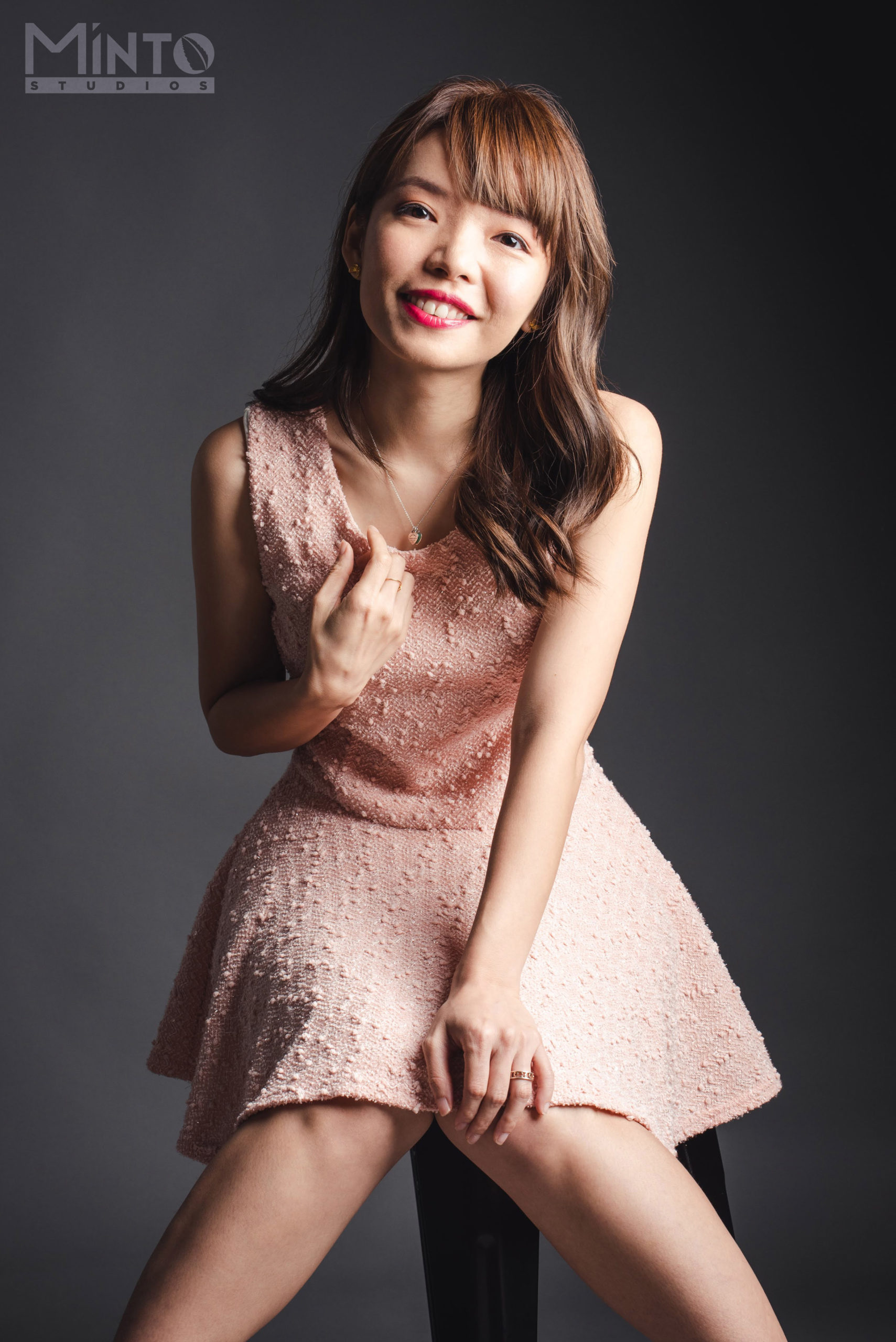 1/2 of #TheEpiphanyDuplet, Tiffany Yong juggles her ABCs – Acting, Blogging and Coaching/Consulting as she is fuelled by passion and drive to succeed.
It is not easy to make a living in Singapore just purely based on Acting, so with Blogging to help her with her online presence, and Coaching kids drama, private tutoring and freelance social media consulting to finance her life, she is currently leading the life most people hope to have: Living the Dream!