Deadpool 2 (死侍2) Movie Review | by tiffanyyong.com
Recommended Audience: Fans of Ryan Reynolds, Josh Brolin, Zazie Beetz, Brianna Hildebrand, Julian Dennison, Deadpool comic and Marvel/action/comedy movie fans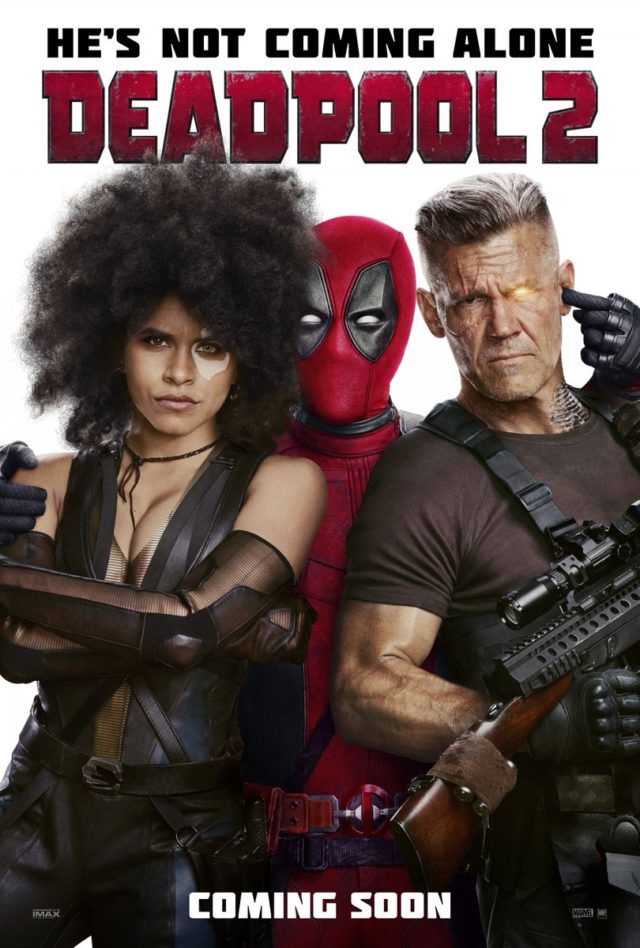 Deadpool 2 (死侍2) Movie Synopsis
After surviving a near fatal bovine attack, a disfigured cafeteria chef (Wade Wilson) struggles to fulfill his dream of becoming Mayberry's hottest bartender while also learning to cope with his lost sense of taste.
Searching to regain his spice for life, as well as a flux capacitor, Wade must battle ninjas, the yakuza, and a pack of sexually aggressive canines, as he journeys around the world to discover the importance of family, friendship, and flavor – finding a new taste for adventure and earning the coveted coffee mug title of World's Best Lover.
Deadpool 2 (死侍2) Viewer Rating: 4/5 ****
Deadpool 2 (死侍2) Movie Review:
Tiffany Yong: If you loved the first Deadpool movie, there's absolutely no reason why you wouldn't love this! Joining a group of crazy fans to catch the screening of this film, it was difficult for The Epiphany Duplet to not spoil the movie. And YES, Peps Goh is back after a 2 months movie-filming trip in Taiwan! There's plenty of movie references in Deadpool 2, it can go as early as The Gonnies in 1985 to the Infinity War from 1 month ago!
Peps Goh: I really like it when a film is not afraid to have fun with itself, and the audience can feel it when a piece of art has love put into it by it's creators. In this case, Ryan Reynolds and his team had clearly put plenty of love into Deadpool 2, the slimy well-lubricated kind of love probably, but love nonetheless.
This is a pretty film to rate as it's so in your face, tongue-in-cheek, breaking every single wall you can think of!
Peps Goh: They had upped the ante with the action from the previous already awesome Deadpool movie, combining creative and unorthodox fight choreography with even more excellent cinematography, the dynamic camera movements and well placed slow-motion moments perfectly complementing and enhancing each action.
Comic lovers will prolly realise how Julian Dennison's version of Russell aka Firefist don't fit the comic character at all. But I enjoy watching how the mutants are representing the different groups of people for are victims of prejudice. Be it lesbians, butch, obesity or even the age (think human- Peter), you gotta admit that Deadpool 2 made it all inclusive. 

Peps Goh: The humor had also managed to not disappoint. With the high expectations set and anticipation for this film, I was really afraid this would the factor that wouldn't manage to hold up, but it did. The entire theater is held in cramps from belly laughing too much at the end of the film. (Peps was literally laughing out loud till the very end)
Another added plus; the film ended on a high-and-hilarious-note. We had left the movie feeling great and tickled, which was a breath of fresh air in contrast to the melancholic ending that the newest Avengers had brought.
(I still love Avengers: Infinity War though – <3 Captain America)
Definitely, a must watch.
Do You Know?
Tim Miller did not return as director for this sequel due to mutual creative differences with lead actor Ryan Reynolds during pre-production of this film. Miller later stated that he "didn't want to make some stylized movie that was 3 times the budget", and wished to create the same kind of film that made the first one a success.
Deadpool (Ryan Reynolds) refers to Cable (Josh Brolin) as One Eyed Willy in a scene, saying, "bring it on, One Eyed Willy". One Eyed Willy was the pirate character in The Goonies (1985) starring Josh Brolin.
Josh Brolin who plays Cable in this movie, is also Thanos in Avengers: Infinity War, which was released a month before Deadpool 2. Deadpool also mocked Cable/Nathan in the trailer asking him if he is from the DC Universe, as a reference to how Josh Brolin was one of the top choices to play Batman/Bruce Wayne in Batman v. Superman: Dawn of Justice before Ben Affleck was cast.
The comic books depict Domino as a longtime ally and former girlfriend of Cable, who hates Deadpool. In the film, she is introduced as an ally of Deadpool working against Cable. Domino is depicted in the comics as a woman with unnaturally white skin with a black circle around her left eye, but she is being played by an African-American actress Zazie Beetz, the mark around her eye was changed to white.
Deadpool 2 now holds the title of being the last film in which Hugh Jackman played Wolverine. A short film Deadpool: No Good Deed (2017) was attached to Logan (2017) to tease this sequel. In the short, Wade tries to help a man who's getting mugged in an alleyway, but is too late to save him as he takes too long trying to change into his costume in a phone booth.
On 16 August 2017, a stuntwoman named Joi Harris died while filming a stunt on a motorcycle. Production stopped for two days.
Behind The Scenes and Interviews
Check out Deadpool 2 (死侍2) Official Website and Facebook Page!
Deadpool 2 (死侍2) is out in cinemas on 17 May 2018.
Cheers,



Tiffany Yong: Facebook | Instagram | YouTube
Peps Goh: Facebook | Instagram | YouTube
The Epiphany Duplet: #TheEpiphanyDuplet
*Disclosure: Invitation from 20th Century Fox Singapore. No monetary compensation was received for the movie review.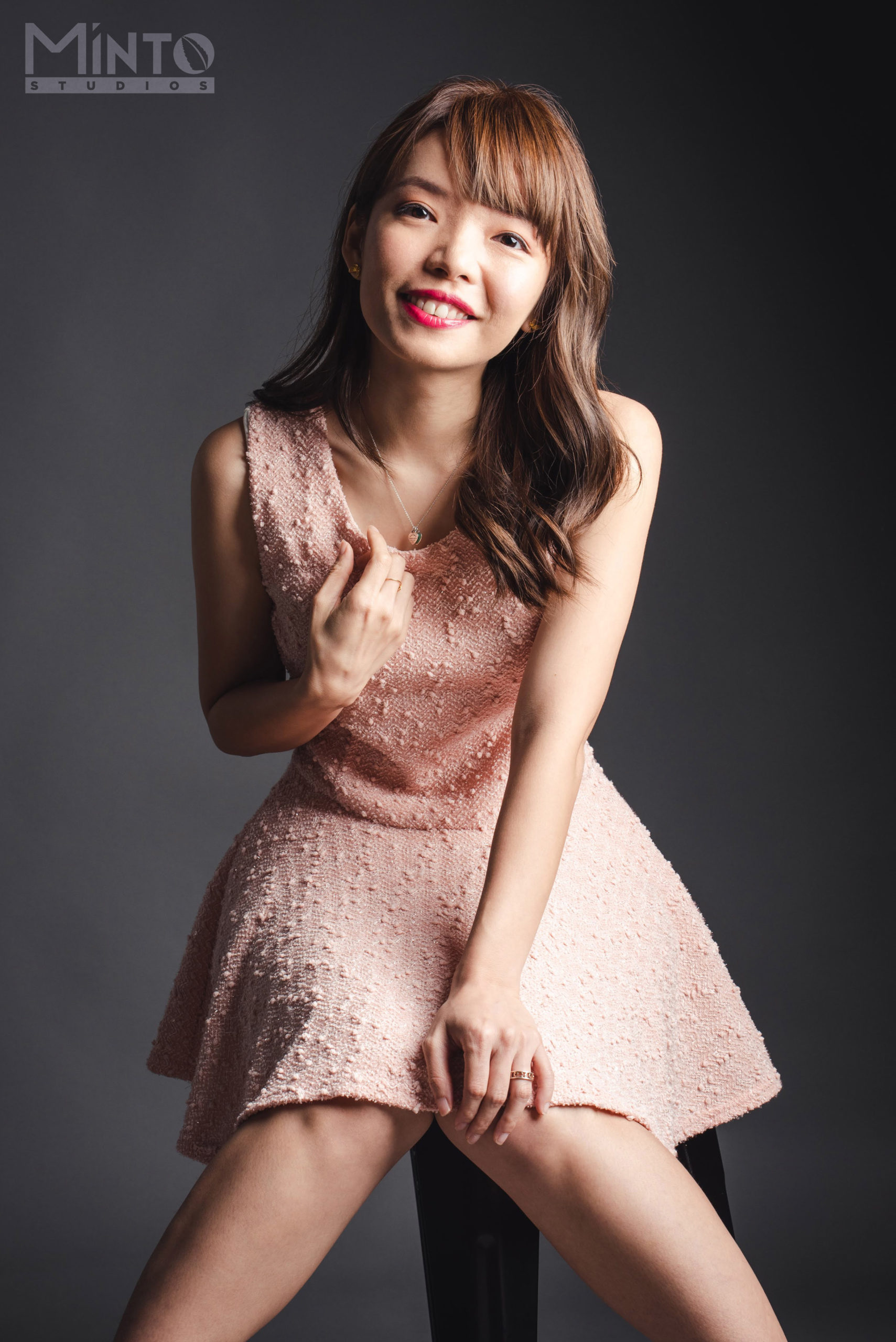 1/2 of #TheEpiphanyDuplet, Tiffany Yong juggles her ABCs – Acting, Blogging and Coaching/Consulting as she is fuelled by passion and drive to succeed.
It is not easy to make a living in Singapore just purely based on Acting, so with Blogging to help her with her online presence, and Coaching kids drama, private tutoring and freelance social media consulting to finance her life, she is currently leading the life most people hope to have: Living the Dream!