Deadpool Movie Review | by tiffanyyong.com
Recommended Audience: Fans of Morena Baccarin, Ryan Reynolds, Gina Caran, T.J. Miller, Marvel and comedy movie fans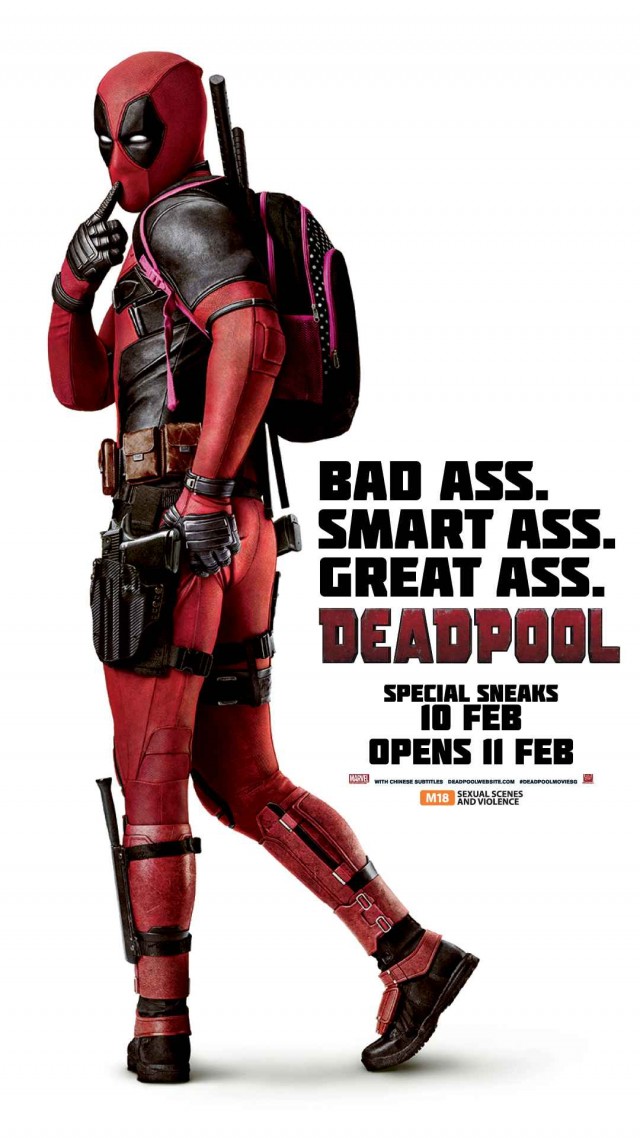 Deadpool Movie Synopsis
Based upon Marvel Comics' most unconventional anti-hero, DEADPOOL tells the origin story of former Special Forces operative turned mercenary Wade Wilson, who after being subjected to a rogue experiment that leaves him with accelerated healing powers, adopts the alter ego Deadpool. Armed with his new abilities and a dark, twisted sense of humour, Deadpool hunts down the man who nearly destroyed his life.
Deadpool Viewer Rating: 4/5 ****
Deadpool Movie Review:
"The Deadpool movie is a must-watch, it's one of a kind, it's hilarious and it breaks the fourth wall and speaks to the audience, it's…" I guess this is the word-of-mouth publicity that has been going round since the trailer was out, and since the above good points have been well-spread, I don't think it makes any sense for me to repeat it again.

Set in the same universe as the X-Men franchise (Thank god, I can't imagine how the Avengers will react to having this crazy and sadist dude in their team), this vengeful, unheroic spiderman-lookalike guy who has superhuman healing ability instead of web-spinning abilities is basically like an anti-Marvel fan providing sarcastic (yet brilliant) commentary throughout the film. And yes, the above sentence was basically written in a way Deadpool would have spoken – like a machine gun – non-stop.
So without spoiling too much, Ryan Reynolds plays Wade Wilson who later become Deadpool (I know you guys know, but just saying in case someone doesn't) was forced to becoming a hero (who has super powers) so aka superhero when his love interest Vanessa (Morena Baccarin) was being kidnapped by his sadistic ex-torturer Ajax (Ed Skrein) and Angel Dust (Gina Carano). While it's a typical saving damsel-in-distress plot, Morena did a great job by doing more than just a damsel. Only a teeny weeny bit by being one who knows how to save herself, but still, good enough for a sexy damsel.
For me, here comes the (slightly) weak link. Perhaps it was the way the movie was marketed: 2 women, 1 punch. The tagline gave me a higher expectation for the X-Men characters. Colossus (Stefan Kapicic voice) and Negasonic Teenage Warhead (Brianna Hildebrand) were good with their characters but a tad underdeveloped. Audience who are not familiar with the X-Men franchise or comic might not know what were their strengths and weaknesses and it was difficult to understand why a normal looking villain like Angel Dust could knock down metallic Colossus (or even strangle him). While I understand that this is a Deadpool movie, hence the focus on him, the lack of spotlight or even narrative mention of the two side-kick made the movie somehow incomplete.
Despite the lack of depth in the story (seriously, who needs depth with Deadpool), the trolling of all the different Marvel hero stories and characters made this film an absolute must-watch for all Marvel fans. Eccentric aspects of the character aside, it is admirable to see a human-survivor protagonist. I love Captain America for his loyalty and patriotism, but I gotta admit he doesn't exist in this current world. Deadpool is real, vengeful, and he behaves in every way I would want the protagonist to when he was subjected to cruel torture, not the heroic, non-violent, peace-keeping (cough Colossus) mutants who only wish for harmony.
So, yeap, go catch Deadpool kick some ass and slaughter heads!
Do You Know?

In the original comic books, Deadpool garnered his healing factor from an experiment involving a sample of Wolverine's blood. This allowed him to survive further experimentation, but cannot heal any prior scarring, nor the cancer afflicting him. (It progresses as fast as he can heal)
In the trailer and in the film, Wade Wilson requests, "Don't make the super suit green- or animated!" This is a reference to Ryan Reynolds' previous role as the DC superhero Green Lantern (2011) in which, the green suit was a special effect rather than an actual costume for Reynolds to put on. This is also a crude reference to that film's director Martin Campbell whom he didn't get on with.
This is Ryan Reynolds's fifth time in a comic book movie but not his first time as Deadpool. He was previously Marvel's Hannibal in Blade: Trinity (2004), Wade Wilson in X-Men Origins: Wolverine (2009), Hal Jordan in DC's Green Lantern (2011) and Nick Walker in Dark Horse's R.I.P.D. (2013). He said that Deadpool will be the last comic book character he will ever portray. However, he is open to Deadpool sequels and/or cameos.
The Deadpool costume had a muscle layer underneath, that had to be removed because Ryan Reynolds was so muscular the costume was not only too tight for him but it made him look overlarge. He is such a fan of Deapool, that he was lobbying for a film since 2005 (11 years!) and also took a pay cut to get the film made. The production team allowed him to keep his Deapool costume, in which he appeared in on Halloween (footage on YouTube) and visited sick kids via Make-A-Wish foundation as Deadpool.
Negasonic Teenage Warhead is an actual comic book character. She was named for the song by American metal band Monster Magnet, and other characters have commented on the absurdity of her codename. Monster Magnet has referenced various comic book characters, including the X-Men, in their lyrics. To prepare for her role Brianna Hildebrand trained in Muay Thai for a few months.
Behind The Scenes and Interviews
Check out Deadpool Official Website and Facebook Page!
Deadpool is out in cinemas on 11 February 2016.
xoxo



Facebook | Instagram | Twitter | YouTube
*Disclosure: No monetary compensation was received for the movie review.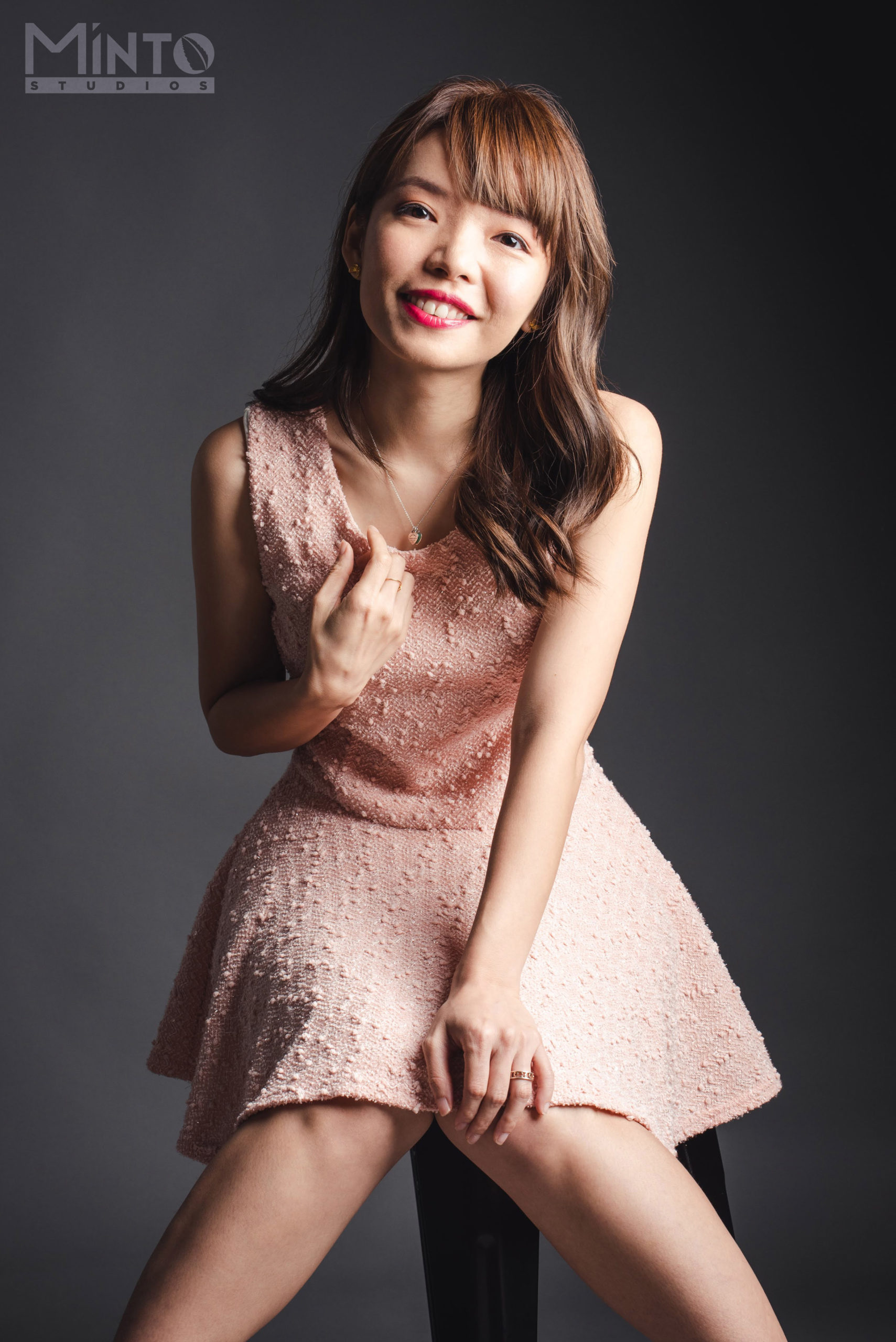 1/2 of #TheEpiphanyDuplet, Tiffany Yong juggles her ABCs – Acting, Blogging and Coaching/Consulting as she is fuelled by passion and drive to succeed.
It is not easy to make a living in Singapore just purely based on Acting, so with Blogging to help her with her online presence, and Coaching kids drama, private tutoring and freelance social media consulting to finance her life, she is currently leading the life most people hope to have: Living the Dream!