Batman v Superman: Dawn of Justice Movie Review | by tiffanyyong.com
Recommended Audience: Fans of Henry Cavill, Ben Affleck, Gal Gadot, Jesse Eisenberg, Jeremy Irons, Holly Hunter, Callan Mulvey, Tao Okamoto, Amy Adams, Laurence Fishburne, Diane Lane, Zack Snyder, Batman, Superman and DC Comic fans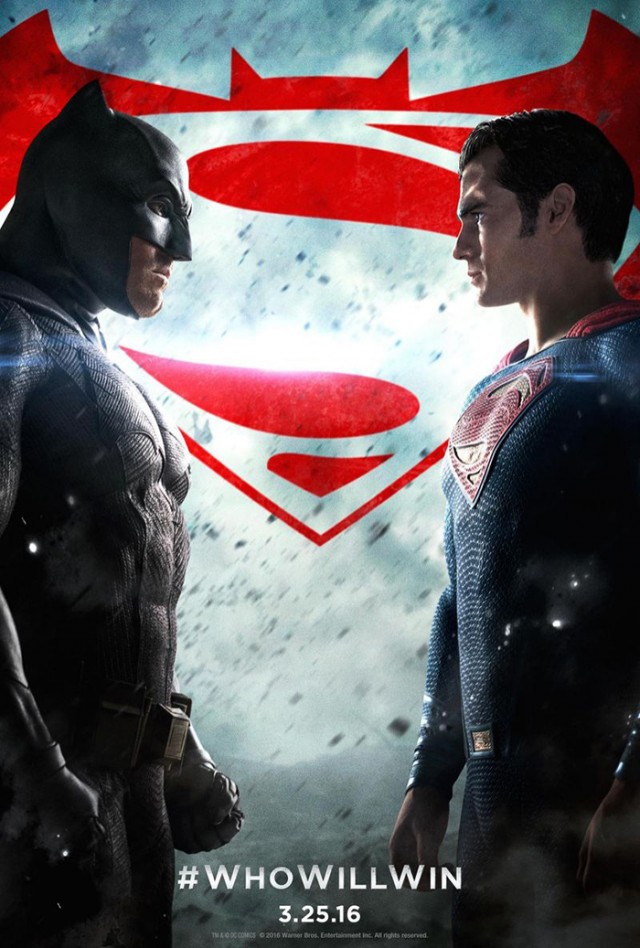 Batman v Superman: Dawn of Justice Movie Synopsis
Fearing the actions of a god-like Super Hero left unchecked, Gotham City's own formidable, forceful vigilante takes on Metropolis' most revered, modern-day savior, while the world wrestles with what sort of hero it really needs. And with Batman and Superman at war with one another, a new threat quickly arises, putting mankind in greater danger than it's ever known before.
Batman v Superman: Dawn of Justice Viewer Rating: 3/5 ***
Batman v Superman: Dawn of Justice Movie Review:
If you are wondering whether to catch this film which has so many mixed reviews, here's a quick read before you make your decision. I would say, if you are not a DC Comic fan, or if you haven't been following the previous films (say Man of Steel), it will be advisable to read this so that you won't end up yawning and missing up the details like I did, or even having to watch the draggy film a second time. So yes, there will be some spoilers, but definitely necessary ones to make you appreciate the film a little more.

I never thought I would have to say this, but yes, the Superman/Clark Kent and Lois Lane are the same people (Henry Cavill and Amy Adams) from Man of Steel. And Clark Kent wear glasses, so the guy who wasn't wearing (see image below) is Bruce Wayne. Why did I make such a silly statement? Because my friend actually mixed up them up, yes, a guy. Yes, I rolled my eyes and did a face palm. Besides a short (but beautifully executed) backstory of young Bruce Wayne's traumatic childhood, the film started from the climax scene from "Man of Steel" with more focus on the civilians' injuries, hence the reason for Batman's hatred for Superman.
With more subtlety than Marvels' Avengers series, Batman v Superman had great visuals, but sad to say, that was the end of the great parts. If you don't know the plot, you won't know what is going on. Batman went from killing bad man to superman. Why so? Because Bruce Wayne's building was destroyed during the battle in Man of Steel, so hence he felt that Superman is not good for the city, and he must be killed. Seriously? Furthermore, while plotting to kill the immortal alien, Bruce gets weird dreams, visions and even meet people whom you won't know who unless you've been following the DC Comic. Yes, I didn't know the identity of the mysterious lady who flashes in and out until I linked up the Wonder Woman shots I saw in the trailer. Not to mentioned the other heroes who cameoed in the encrypted videos that Bruce Wayne managed to hack. (Read the trivia to find out who they are)
One thing I'm glad about, the underused Wonder woman managed to create an impact with her limited presence.
With Jeremy Irons as Alfred Pennyworth, Bruce Wayne's butler, and trusted confidant, this older-version-of-Robert-Downey-Junior-lookalike distracted me more than anything else. I was disappointed to see this more of a Batman-centric film than a Batman v Superman film. I don't read the comics, but the reason for them to fight one another is ridiculous. The reason why the two heroes ended up being friends was even more ridiculous. I won't spoil it by mentioning too much, but watch it if you must. And remember to shake your head in disbelief when you reached that point.
Is that Lex Luther? I thought he's a bald! With no mention of his name for the longest time, the audience have to guess who on earth this quirky guy was until he self-introduced himself. Luther (Jessie Eisenberg) had some nice lines or speeches but the psychotic character gets weirder as the film go. You will be amazed by how he could easily make the two supposedly-smart Superheroes fight against themselves. While I like Henry Cavill's Clark Kent, his screen presence was overwhelmed and overpowered by the deadly dark knight and psychotic "joker-like" antagonist.
This film, if extended, would most probably make a great Netflix series, but as a film, it was un-engaging (at least until the climax) and not as comprehensive. Now, more than ever, I'm looking forward to Captain America: The Civil War (#TeamCap here).
Do You Know?
Ben Affleck and Christian Bale met quite by accident in a costume shop while buying a Batman costume for their kids. He asked Bale for advice on playing Batman. Bale told him to "make sure you can piss in that suit." And for the role, Ben Affleck began working out two hours a day the very next day after he was cast as Batman, gaining an additional 20lbs of muscle and reached 8% body fat in the end.
A rough cut of the film was shown for the executives at Warner Bros. They were reportedly so impressed that they not only gave the film a standing ovation, but also began negotiating a deal with Ben Affleck to have him make three solo Batman movies, rather than the original plan to make only one. Ben Affleck will portray Batman in this film, Suicide Squad (2016), The Justice League Part One (2017), Untitled Batman Reboot, Justice League Part Two (2019), and possibly 2 sequels to the Untitled Batman Reboot.
This film marks the third time that the role of Batman has been played by an Oscar-winner (Ben Affleck won best Original Screenplay for Good Will Hunting (1997) and Best Picture for Argo (2012). Christian Bale won an Oscar for Best Supporting Actor in The Fighter (2010). George Clooney won for Best Supporting Actor in "Syriana", as well as Best Picture for "Argo" along with Affleck.
And the second time that an Oscar winner has played his butler, Alfred, Jeremy Irons won Best Actor for playing Claus von Bülow in Reversal of Fortune (1990)) and Michael Caine won two Best Supporting Actors in "The Cider House Rules" & "Hannah & her Sisters".
Ben Affleck is 18 months older than Christian Bale, marking the first time the actor taking on the role of Batman/Bruce Wayne is older than the actor who last played the role in a live action movie. All other Batman roles the actor succeeding the role has been younger than the actor who previously played the character. Val Kilmer took the role from Michael Keaton and he is 8 years younger. George Clooney, who is 18 months younger, took the role from Kilmer. Bale is 13 years younger than Clooney.

Henry Cavill put on twice the amount of muscle mass for this film than he did for Man of Steel (2013). His trainer said that it was possible because Cavill had kept up a lot of his Superman fitness regiment in the break between the two films, so they were able to build on that foundation and achieve an even bigger body this time around. At his absolute peak during the process of training for the film and filming it, Henry Cavill reached a size of 100 kilos. He however, did not keep at that size for the entire duration of the shoot or the training.
When Gal Gadot was asked by a reporter about how she would get Wonder Woman's breasts from the comics, she answered: "Wonder Woman is amazonian, and historically accurate Amazonian women actually had only one breast. So, if I'd really go 'by the book'…it'd be problematic." Gadot practiced Kung Fu, kick boxing, sword fight, jiu-jitsu and capoeira as part of her physical preparation for the role.
The glasses Henry Cavill wears as Clark Kent are made by British spectacle designer Tom Davies. Apparently the costume designer found most glasses sat too high on Henry Cavill's face because he has a high bridge. They sought out Tom Davies, who makes bespoke glasses, to design a one-off pair of spectacles for the job.
Jeffrey Dean Morgan was considered for the role of Bruce Wayne/Batman. He was subsequently given the role of Thomas Wayne, Bruce Wayne's father.
This is the first theatrical film to include Barry Allen/The Flash, Arthur Curry/Aquaman & Victor Stone/Cyborg.
Michael Cassidy, who plays Jimmy Olsen, the photographer who was a CIA spy in Africa with Lois Lane, also appeared in seven episodes of Smallville (2001), a young Superman series as Sam.
The 'v' in the title is an abbreviation of the Latin word 'versus,' meaning 'against.' The title of the film is styled the way court cases are titled. The first party is the claimant (Batman), and he is taking action because he has grievances with the second party, the defendant (Superman).
Perry White says "It's not 1938 anymore" while talking to Clark Kent about people not reading newspapers anymore. Superman was created in 1938.
Lex Luthor's role in this film is based on his appearance in the comic "All-Star Superman", where he is contemptuous of Superman due to his alien nature.
Information from imdb.com
Behind The Scenes and Interviews
Check out Batman v Superman: Dawn of Justice official website and Facebook Page!
Batman v Superman: Dawn of Justice is out in cinemas on 24 March 2016.
xoxo



Facebook | Instagram | Twitter | YouTube
*Disclosure: No monetary compensation was received for the movie review.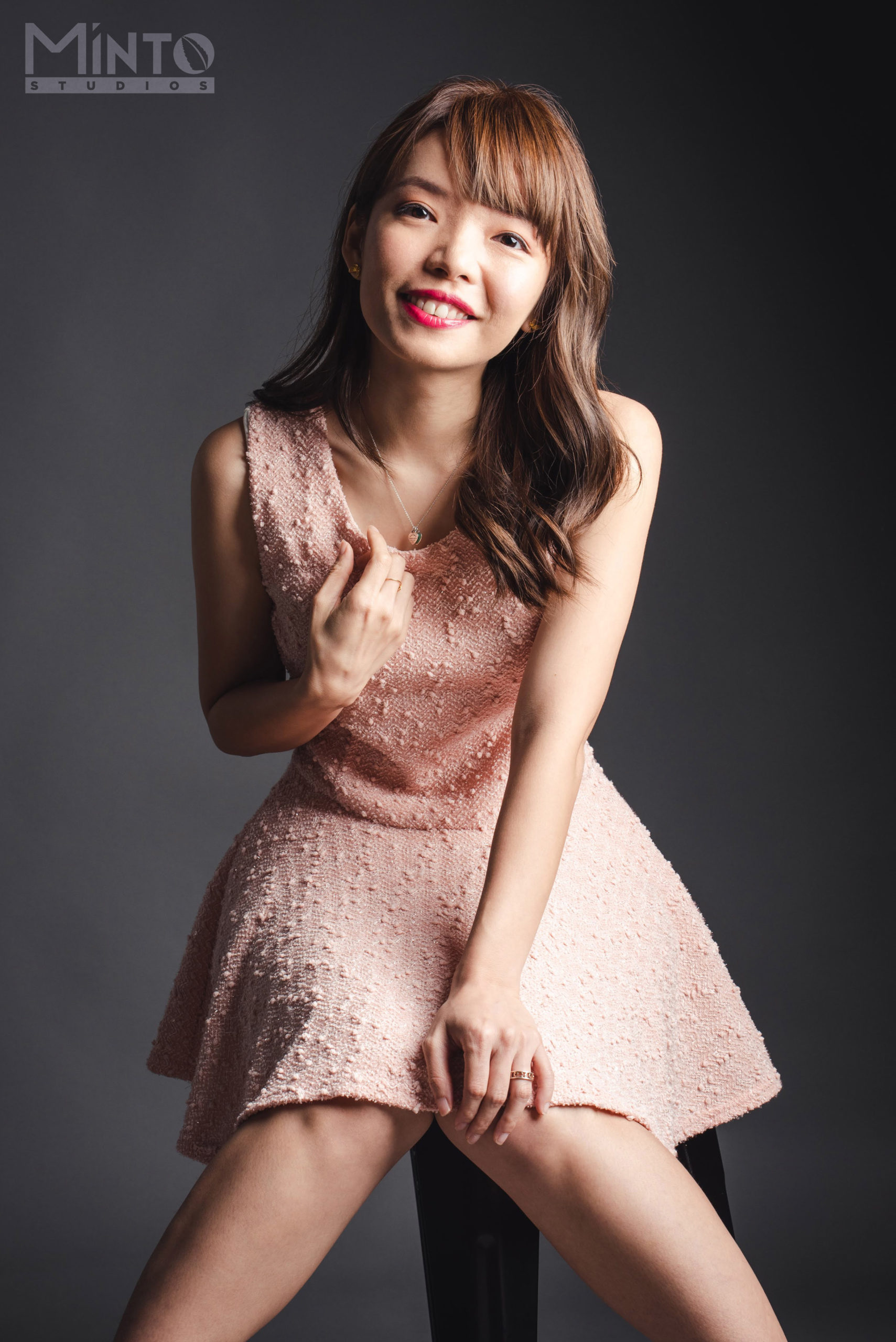 1/2 of #TheEpiphanyDuplet, Tiffany Yong juggles her ABCs – Acting, Blogging and Coaching/Consulting as she is fuelled by passion and drive to succeed.
It is not easy to make a living in Singapore just purely based on Acting, so with Blogging to help her with her online presence, and Coaching kids drama, private tutoring and freelance social media consulting to finance her life, she is currently leading the life most people hope to have: Living the Dream!