Tried and Tasted Dining & Gift Ideas for Christmas 2017
2017 is coming to an end soon, and before the New Year is of course, Christmas! Peps and I got really caught up with our upcoming webseries #LoveAtSecondSight, hence, rather than exploring new dining locations and gift ideas for Christmas 2017, I thought I would make a compilation of the brands and products that we've personally tried and tasted as Christmas gifts and dining recommendations.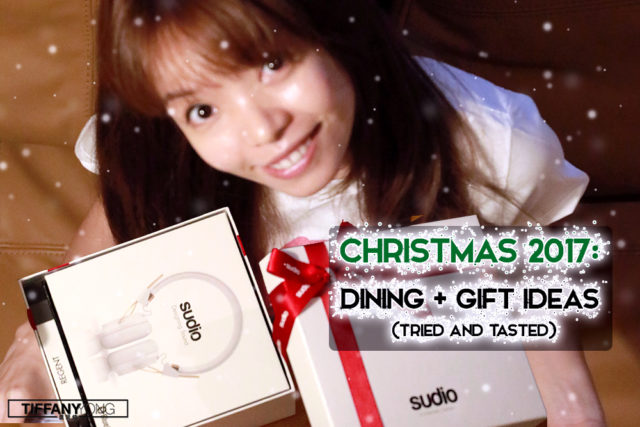 We have 9 recommendations, so there should be something for everyone! I had fun compiling them, so hope you guys will have fun reading them~
–
Somewhere to dine at Morganfield's Singapore
Christmas at Morganfield's has become an annual tradition for me (see 2016 | 2015 | 2014) and this year, le boyfriend finally got to experience the delicious feast I had every year, after missing the feast last year due to his trip to Japan.

If you have been following my past few years' Christmas recommendation, you would probably be tired of looking at the same few photos. I thought I would be (tired of Morganfield's Christmas feast) too, until I saw that they have actually introduced new dishes and beverages!
Last year, I felt that there were too much meats in the feast, and I felt really full after several bites. Also, the soft fizzy drinks didn't make things any better as they were pretty sweet and filling. So I'm pretty surprised by the changes made this year. The Somersby Summer Punch stole the limelight with it's pretty look (we all know how delicious it is!) and the Christmas Fruit Tea compliment the heavy meats totally. The cranberry ham salad totally made Christmas 2017 less guilty for me! I enjoyed the Black Forest Lava Cake, but be warned, it's best shared amongst 3-5 pax for a pleasant finish.
Of course, what's classic MUST stay. So the Hazelnut and Cranberry Sticky Bones are the must have. I was surprised that Morganfield's also made the yummiliciou Crispy Golden Pork more affordable and shareable within small groups of diners. Peps went gaga over the candied bacon and the crispy golden pork, so we cleared these dishes within minutes. Their tender Roast Chicken will be preferred for those who are not used to Turkey.
If you want a bit of everything, the Morgan's Christmas Feast will allow you to get the best of all world at $149.90+. It will take 4-6 pax (Peps say prolly 7 -8 ladies) to finish everything if you are ordering beverages and desserts too.
For takeaway (13 November 2017 – 31st December 2017), orders need to be made at least 4 hours in advance, unless otherwise stated (Orders such as ~1.4kg Roast Chicken & ~1kg Crackling Pork Roast need to be made 3 days in advance). Delivery charge of $25 per location. Make your order via https://morganfields.oddle.me/
Morganfield's Singapore Facebook Page: https://www.facebook.com/morganfieldsSingapore
–
Something to drink: WineFix Singapore

(No Longer in Operation)
Wine is like the easiest yet most difficult gift to give someone. I mean, you can buy ANYONE a bottle of wine and it will look pretty cool. However, to buy wine that taste good, that's pretty difficult for people (like me) who can't differentiate a Moscato from Sauvignon.
Winefix came up with a brilliant method to simplify things. All you need to know how much Sweetness – Acidity – Strength (SAS) your bottle of wine has. Each bottle of wine is paired with an SAS rating for your reference, and if you still can't decide and prefers a recommendation, just let Winefix know and answer the 6 question-quiz for a recommendation!
With the discount code "TIFFANYSXMASFIX", readers will get 10% off all new wines (Fix Freshies), on top of any bottle on sale, with no minimum order, expiring on 31st December 2017! Valid for first time customers and one use per customer.
Winefix Facebook Page: https://www.facebook.com/winefixsg
–
Something to carry: Gaston Luga
If you have been following us on instagram (@Peps Goh and @Tiffanyyongwt), you would probably have seen many great photos of the Gaston Luga backpacks taken by photographer Tan Genghui. We are featuring 4 different Gaston Luga backpacks in one of the episodes of #LoveAtSecondSight and here's 2 of them:

I love how the backpacks make great couple gifts, yet at the same time, the colours are pretty unisex too (Peps love the pink colour one and would have chosen that if not for the webisode). Both of us like the Classic models as it got a student-ish, varsity feel to it, while the Classy backpacks are slightly smaller and more suitable for dresses and adult looks.

Key in "theepiphanyduplet" to get 15% off + free shipping + 20% off as tax rebate (for non-EU country)!
Gaston Luga Facebook Page: https://www.facebook.com/gastonluga/
–
Something to listen with: Sudio Sweden
Earlier this year, we've worked with Sudio Sweden to come up with some giveaways and a pretty kick-ass video (as seen below):
And while most people might think that we don't use the products we were given, Peps has actually been using his pair of pink Vasa Blå faithfully. He loved how it has anti-tangle wires and it was his source of comfort during the times when his eyes were recovering from his PRK laser surgery.

This being one of our favourite and trusted brand, there's no reason why we shouldn't be recommending this as our recommended Christmas gift!
Sudio Sweden launched the new model Tre where it is designed for the active people out there. With 3 different-sized wing tips to ensure a perfect fit during sports, Tre is also sweat and water resistant with a matte finishing. Operating under Bluetooth 4.1, Tre is equipped with world-class features such as 9 hours of battery life, exceptional mic clarity, and Siri voice control. It offers full sound transparency so you can listen to your favourite tunes without losing touch of your surroundings.
Tre is compatible with all iPhones and Android devices, and each set comes with a handmade leather case.
Until the end of the year, Sudio Sweden is offering Christmas gift box for free with every online purchase. As always, they also offer free worldwide shipping with DHL courier service, which usually takes 3 days to arrive at your doorstep in Singapore. In addition, all purchase from the official website comes with 1 year international warranty.
Psst: You get 15% off when you key in "epiphanyduplet" or ""tiffanyyong".
Sudio Sweden Facebook Page: https://www.facebook.com/Sudiosweden/
–
Something for the skin: RE:ERTH
Newly launched just 2 months ago, RE:ERTH (an abbreviation of "Re-encountering Earth") is a first-to-market skincare label that truly advocates mindfulness, pared-down minimalism and embraces the beautifying powers of nature in our daily beauty regimen.

We all know the antioxidant and anti-inflammatory effects of yellow turmeric, but do you know about the Japanese white turmeric? The patented Japanese White Turmeric root and leaves have been proven by researchers at the famed Kindai University in Japan to slow down the breakdown of hyaluronic acid within the skin, while stimulating cellular activity and collagen production for a dramatically firmer and more supple appearance.
Priced from $28 to $108, the 6 skincare essentials: multi-targeted elixer, purifying bar, clarifying cleanser, calming toner, hydrating gel moisturizer and the smoothing eye cream will help the user regain the skin's natural luminosity.

The RE:ERTH website is running their Christmas specials till 25 Dec – with every purchase of the Multi-Targeted Elixir at $108, you can purchase a second RE:ERTH product at half price and it will be packaged in a beautiful rustic Christmas box.
RE:ERTH Facebook Page: https://www.facebook.com/reerth
–
Something to walk in: BATA Singapore
We were so glad to have BATA Singapore working with us for #LoveAtSecondSight by sponsoring us the classic and new collections. I'm not sure if you are still able to get what we have gotten back then, as I do know there were many models that were sold out after we got it, but BATA now have their Christmas 2017 collections!

Consisting of three glitzy and glamourous selections – The Classic Chic, A Velvet Affair and A Floral Enchantment, shoppers can also look forward to a Christmas treat filled with exciting prizes from Bata, happening from 20th November 2017 to 31st December 2017.
As part of the festive gifting of Christmas, Bata has a little surprise in store for all its customers. Simply spend a minimum of S$50 in a single receipt at any Bata outlet in Singapore from 20th November 2017 to 31st December 2017 to be eligible in a Sure-Win-Lucky-Dip. Look forward to specially handpicked prizes like Santa hats, drawstring bags, and more than $100,000 worth of shopping vouchers from Bata and GoGuru. Be sure to also look out for Bata's Santarinas spreading happiness, joy and candy-canes every weekend from 6pm to 9pm.

Weekend with Bata's Santarinas:
9 & 10 December 2017 – Lot One, Peninsula Plaza, East Point, Compass One, Causeway Point
16 & 17 December 2017 – Jurong Point, Vivo City, Waterway Point, Causeway Point
23 & 24 December 2017 – Jurong Point, Plaza Singapura, Bedok Mall, Junction 8
30 & 31 December 2017 – Vivo City, NEX, Sun Plaza
Oh ya, Bata's Back To School sale, is happening from 20 November 2017 to 14 January 2018. There are bundle deals and sale frenzy for both kids and parents to enjoy including the Cross-stitched Kicks and stylish Tribal Chic
Limited period: Shoppers stand a chance to win Bata's "Free School Shoes For Life" lucky draw
BATA Singapore Facebook Page: https://www.facebook.com/BataSingapore/
–
Something to protect your feet with: Feetcare Singapore
When Chang Liang first approached me to do product reviews for Feetcare Singapore, I didn't know what to do as none of my family had bunion problems (thank god!). It was when Peps' dad told us about the rip in his callous located at the ball of the feet, caused by the pivoting motions during aikido practice, when I realised that there might be products suitable for protecting his feet.

If anything, the owner Chang Liang knew his products very well and was able to recommend the most suitable product to address the problem. So if you want to buy practical and useful gifts for people around you, you might want to check out the Feetcare online shop.
Feetcare Singapore Facebook Page: https://www.facebook.com/feetcareco/
–
Something from Online: Lazada
If you've missed the 11.11 or 12.12 Lazada Online Revolution sale, you can opt for the (up to 70%) Christmas sale gift options that are available with just a few clicks.
This is suitable for people who want to shop within a price range (you can sort and find gifts under certain prices), or getting a gift specifically for either men, women or kids! So what are you waiting for?
Shop for your Christmas gifts from Lazada here!
–
Something to Gift: Red Cross Singapore
Peps Goh: Did you know, the blood test is the only test you don't have to study for?
Tiffany: Erm, but I didn't pass it every single time (due to underweight – below 45kg, low blood pressure yada yada)
Peps Goh: Oops…

Peps used to be a frequent blood donor until he got real busy with work and couldn't afford the downtime. I do understand that not everyone can afford to do monetary donations, so why not be a blood donor?
Otherwise, when you are clearing out your old clothes, donate them rather than throwing it away! You never know who's day you've made by giving away what you no longer need this Christmas.
Red Cross Facebook: https://www.facebook.com/sgredcross/
–
Hope you like these gift ideas and do share with me what you have gotten for your friends this Christmas 2017!
xoxo



Facebook | Instagram | Twitter | YouTube
Disclaimer: Please be rest assured that even though the products and services were sponsored, it does not have any bearing on the content of this post. Opinions stated are genuine and honest. Also note that all sources, information, content, links are valid to change at any time.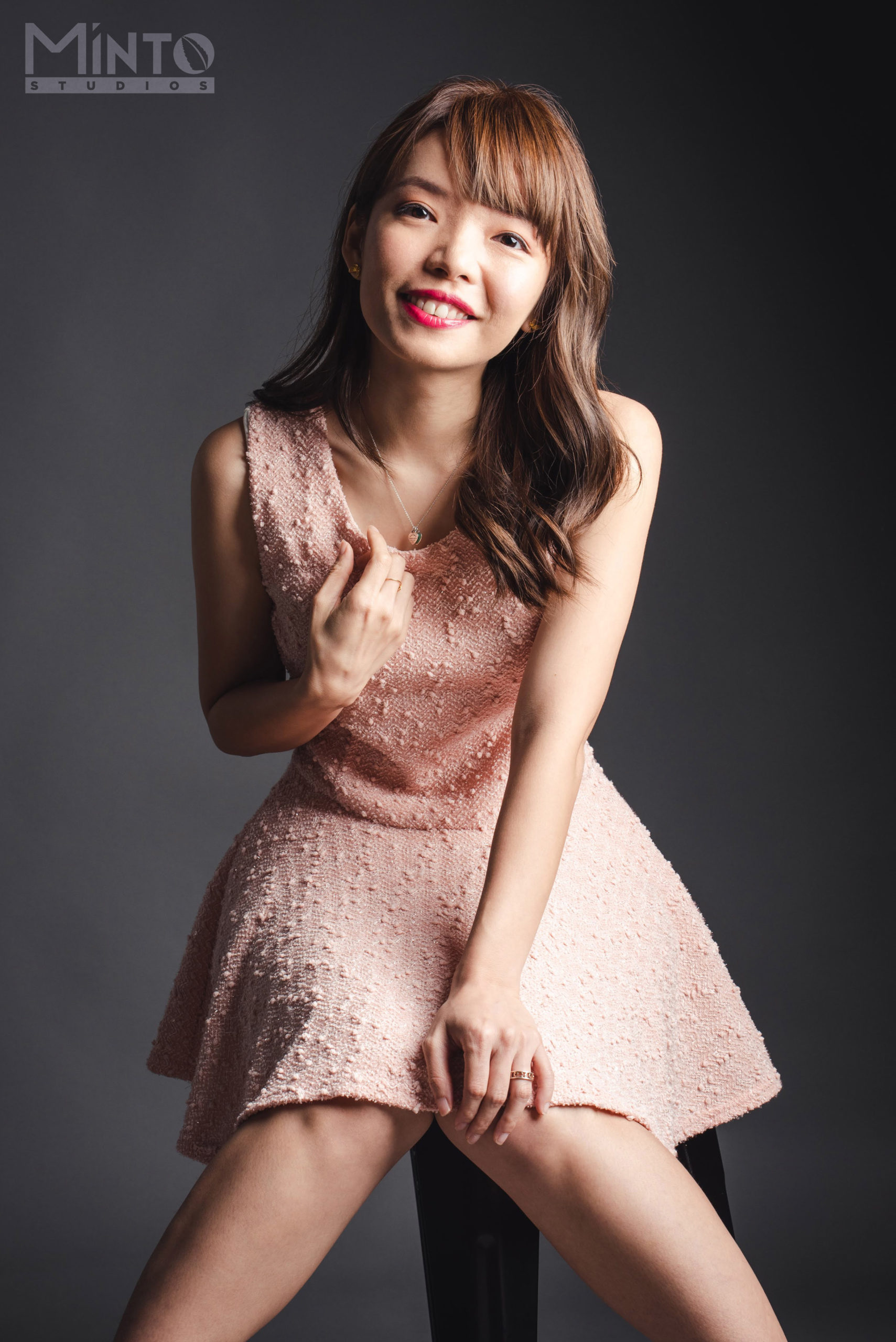 1/2 of #TheEpiphanyDuplet, Tiffany Yong juggles her ABCs – Acting, Blogging and Coaching/Consulting as she is fuelled by passion and drive to succeed.
It is not easy to make a living in Singapore just purely based on Acting, so with Blogging to help her with her online presence, and Coaching kids drama, private tutoring and freelance social media consulting to finance her life, she is currently leading the life most people hope to have: Living the Dream!