So What's for Christmas this 2014?
Festive period is the time for indulgence and meet-ups. But often, I will be having headache finding where and what to eat with my friends and family during this period. Some just want to sit, chill and relax at homes, others might be throwing a Christmas Party or be going on budget after over-spending on gifts. Those attached will ask me for suggestions on where to bring their boyfriend or girlfriend to dine on this special occasion. Rather than providing you with a whole list of 10-20 places to go and choose, I thought like the paradox of choice, I will filter out and present you with the best! So here's top 4 classic and new places where you can either dine or order online this Christmas 2014!
P.S. I've went to these places personally and tasted some of their festive dishes before recommending!
4. Coffee Bean & Tea Leaf / Beanstro
Recommended for: 2+ | Friends, Couples, Parties, Company Events
Catering will be super expensive during this festive season, and I don't really trust unknown caterers at this period of time as the quality of the food might be compromised during their peak period. I feel at ease when I'm serving people the tried and tested brands (same rationale as why Ferrero Rocher are one of the most popular brands as gift during Christmas, because it's a known and trustworthy brand!)

So, in the fourth place, I recommend Coffee Bean & Tea Leaf! I've tasted some of Coffee Bean & Tea Leaf's Christmas beverages and dishes last year together with William, so when they invited me back this year, with the promise that I get to have a taste of the cakes, I was over the moon!
Coffee Bean & Tea Leaf  (CBTL) is famous for their drinks and cakes, but do you know they do online orders for Christmas too? Purchasing online is actually $10 cheaper! Everyone was amazed when I told them I did not have any log-cakes before till last Christmas. But CBTL's logcake is one of those that I will want, even for my birthday! The Christmas Chicago Cheesecake is the few that passed my palate test as it's light, not-too-sweet and it's delicious!
Besides the full-size cakes, CBTL have also prepared a range of photo-worthy, bit-size cupcakes and pastries, made convenient for parties and celebrations!
Additional Bundled Discounts
The more you buy, the more you save! CBTL is
Sweet Trio Bundle:
Classic Log Cake (1.3kg) + Party Pack (20 pieces ) + Cupcake (20 pieces)
Retail: $139 (After discount: $104)
Online: $109 (After Discount: $74)
Bundled Discount: $35
Treasure Trove Bundle:
Classic Log Cake (1.3kg) + Party Pack (20 pieces) + Gingerbread House (800g) + Yuzu Fruit Cake (1.6kg)
Retail: $188 (After discount: $143)
Online: $148 (After Discount: $103)
Bundled Discount: $45
Santa Joyeux Bundle:
Classic Log Cake (1.3kg) + Party Pack (20 pieces) + Roast Turkey (4kg)
Retail: $179 (After discount: $154)
Online: $159 (After Discount: $134)
Bundled Discount: $25
Christmas Favourites Bundle: Classic Log Cake (1.3kg) + Party Pack (20 pieces) + Cupcake (20 pieces) + Roast Chicken (1.8kg)
Retail: $216 (After discount: $171)
Online: $176 (After Discount: $131)
Bundled Discount: $45
*Last order by 18th December 2014
Cost: | Food: Dessert, Beverages *** | Location/Convenience: ***** | Purchase: Online, Walk-in | Ambience: | Photo-worthy Food: ✓
For more information: Visit Coffee Bean Singapore Website | Facebook Page
3. Morganfield's
Recommended for: 4-12 pax | Large group of friends; Company Gatherings
In third place, it will be Morganfield's Christmas specials. I reviewed Morganfield's February Promotion last year and their sticky bones were really memorable. It's a fantastic choice for meat lovers or even people who have a sweet tooth! This year, Morganfield's launched their Christmas take home menu, catering to families who wish to avoid the festive crowd and have their Christmas feast at home.

Morgan's Christmas Feast is recommended for 4-5 persons, but let me tell you, if it's a bunch of girls, this set can fit the stomachs of 6 or more people! I love the Glazed Carrots, the Christmas Cranberry Sticky Bones and Bourbon Marmalade Glazed Ham Slices!

The problem with many restaurants are how the portion of the food look different on the advertisements and menu as compared to to the real portion. The REAL problem with Morganfield's is how the size of the food is actually same, if not bigger than the photos. So, you will need many more people to finish the gigantic portion!
P.S. I'm actually holding up the Smoked Turkey Legs in the Morgan's Christmas Feast. I was trying very hard to hold it up with only my fingers and not the whole hand!
Some of my favourite dishes are the Beer Candied Bacon, Basketful of Pork and the Bourbon Marmalade Glazed Leg of Ham (slices). Some might say that the Beer Candied Bacon taste like Singapore's Bak Kwa, and I'm actually not a fan of Bak Kwa. But I actually had 3-4 slices of the Bacon (which means it's darn good!) made with Rogue Hazelnut Brown Nectar beer.
In the Basketful of Pork, there's the Beer Candied Bacon, Pop Corn Pork and Sliced Pork Bratwurst. This is one sinful and delicious dish that I won't advise you guys to share. I almost bought a basketful home!
The Bourbon Marmalade Glazed Ham (not meant to eat as a whole), was tender and juicy (available in the Morgan's Christmas Feast too!).
After looking at the photos, don't you agree that they are instagram-worthy and fit for the king?
Takeaway and Delivery Menu: Bourbon Marmalade Glazed Leg of Ham ($168.90+)| Christmas hazelnut Roast Chicken ($28.90+)| Morgan's Christmas Feast ($149.90+)
Top-up sides ($5.90) each: Roasted Potatoes, Glazed Carrots, Caramelized Onions, Green Beans, Chestnut Stuffing
Orders to be made 5 days in advance. Additional $25 chargeable for delivery per location. Valid from 15th November -28th December 2014.
Cost: **** | Food: Main course, Dessert, Beverages | Location/Convenience: | Purchase: Online, Walk-in| Ambience: *** | Photo-worthy Food ✓
2. PAUL Singapore
Recommended for: 2+ | Company meals, Couples
In second place, it will be PAUL Singapore, well-known for its pastries, bakery and dessert. But do you know it serves delicious and photo-worthy meal courses too? I recently reviewed about their new seasonal menu and thought that it totally deserve a mention for those who are looking at dining options this Christmas with your loved one or even to dine with your colleagues!
Do go for the entrée [Salade de la mer ($20.90) and Tartine boeuf ($19.90) ]. I won't elaborate much here, but they basically have something suitable for everyone. Go for the Longe de thon ($29.90) seasoned tuna loin if you prefer fish and the Confit de canard ($28.90)  if you love the classic marinated duck leg.
Cost: ***** | Food: Main course, Dessert, Beverages **** | Location/Convenience: **** | Purchase: Walk-in| Ambience: **** | Photo-worthy Food: ✓
1. Horizon Bistronomy
Recommended for: 2+
Horizon Bistronomy is a brand new bistro located along the newly built Punggol Settlement that serves French fusion food. It being out of the way can be both a very good and bad thing. The beautiful scenery and the lack of 3G network at certain areas is probably a VERy good dating place (handphones away, whatsapp off please!) anytime, not only just for Christmas. The moment I reached the place, I knew it will be a great dating location for you guys.

[From left: Vivian Tian, Me, Peter + Susan Wong, MalcolmSunny and Priscilla Chew] If not for the media invite, I probably wouldn't want to come with a bunch of blogger friends, because this is such a romantic place (too bad, no boyfriend). So all ladies and gentlemen, this is a Highly recommended (in red, bold and italics) bistro for special occasions and festive periods like Christmas, New Year Eve.
I am recommending that if you are going as a couple or group, order one of each dish to try out instead of the same dish, because they are ALL very delicious.
Starters:
For Him: Chilled Crab Meat Angel Hair – Truffle angel hair topped with jumbo crabmeat infused with chorizo oil and finished with salmon roe
For Her: Assorted Tomato Salad – Medley of fresh tomatoes with home made red pesto and burrata cheese
Tiffany's Verdict: This is a real tough fight so please don't force me to make a choice. I want both of them! I can eat the assorted tomato salad any-day and every-day. I love the home-made pesto and the appetizing combination of sweet, sour, savoury taste. As for the chilled crab meat angle hair, you will almost wish this is a main dish and ask for an upsize (Yes, that's almost what happened to my blogger friend).
Main Course:
For Him: Horizon Pork 2 Way – 24 hour slow braised pork belly & Kurobuta Pork tenderloin. Served with roasted cauliflower puree, vegetables, grape mustard and black pepper sauce
For Her: King Of The Sea – Miso infused torched king salmon & king prawn on a bed of assorted vegetables ragout
My Verdict: The Horizon Pork 2 Way surprised all of us, the delightful french-chinese fusion dish with the fragrant roasted cauliflower puree had both of us scraping the whole plate. I was never a fan of fatty pork belly, but this dish got me converted this time round.
In comparison, the King of the Sea was a safe dish for anyone who prefers seafood to pork. If you noticed the foam-like stuff on beside the prawn, it is actually mustard foam used to balance the acidity of the dish. It might be a little too big a portion for weight-conscious ladies, but definitely good omega-3 fatty acids!
Dessert:
For Him + Her (Kindly Share the Calories):
Citrus White Chocolate Mousse – Short crusted pastry layer with Valrhona white chocolate mousse, lemon curd, orange creme anglaise, sprinkled with white chocolate soil.
Fig & Bacon Sabayon – Combination of candied bacon and fig compote, with fresh berries and a scoop of creamy vanilla ice cream, resting on a bed of champagne sabayon.
Gardens By The Bay (Chef's Special): Chopped fresh strawberries and kiwis layered with vanilla mousse and topped with dark chocolate soil.

My Verdict: The different dessert dishes satisfy different tastebuds. Amongst the six of us, we each had different preferences. While both Vivian and I prefer the Citrus white chocolate mousse (it's sweet, sour and yummy altogether), Susan and Malcolm loved the Fig & Bacon Sabayon and Gardens By The Bay (which was a surprise dish from Chef Fong!). It was a double surprise for me when I discovered the chopped fruits beneath the vanilla mousse and lightly salted dark soil. Talk about treasure!
Cost: | Food: Main course, Dessert, Beverages **** | Location/Convenience: | Purchase: Walk-in | Ambience: ***** | Photo-worthy Food ✓
Horizon Bistronomy: 3 Punggol Point Road, #02-04, The Punggol Settlement, Singapore 828694
Website | Facebook Page
Hope you've enjoyed reading the article I've put together specially for Christmas. If you ever tried any of the above recommendation, do comment below and share your experiences with me!
xoxo



Facebook | Instagram | Twitter

Disclaimer: Please be rest assured that even though the products and services were sponsored, it does not have any bearing on the content of this post. Opinions stated are genuine and honest. Also note that all sources, information, content, links are valid to change at any time.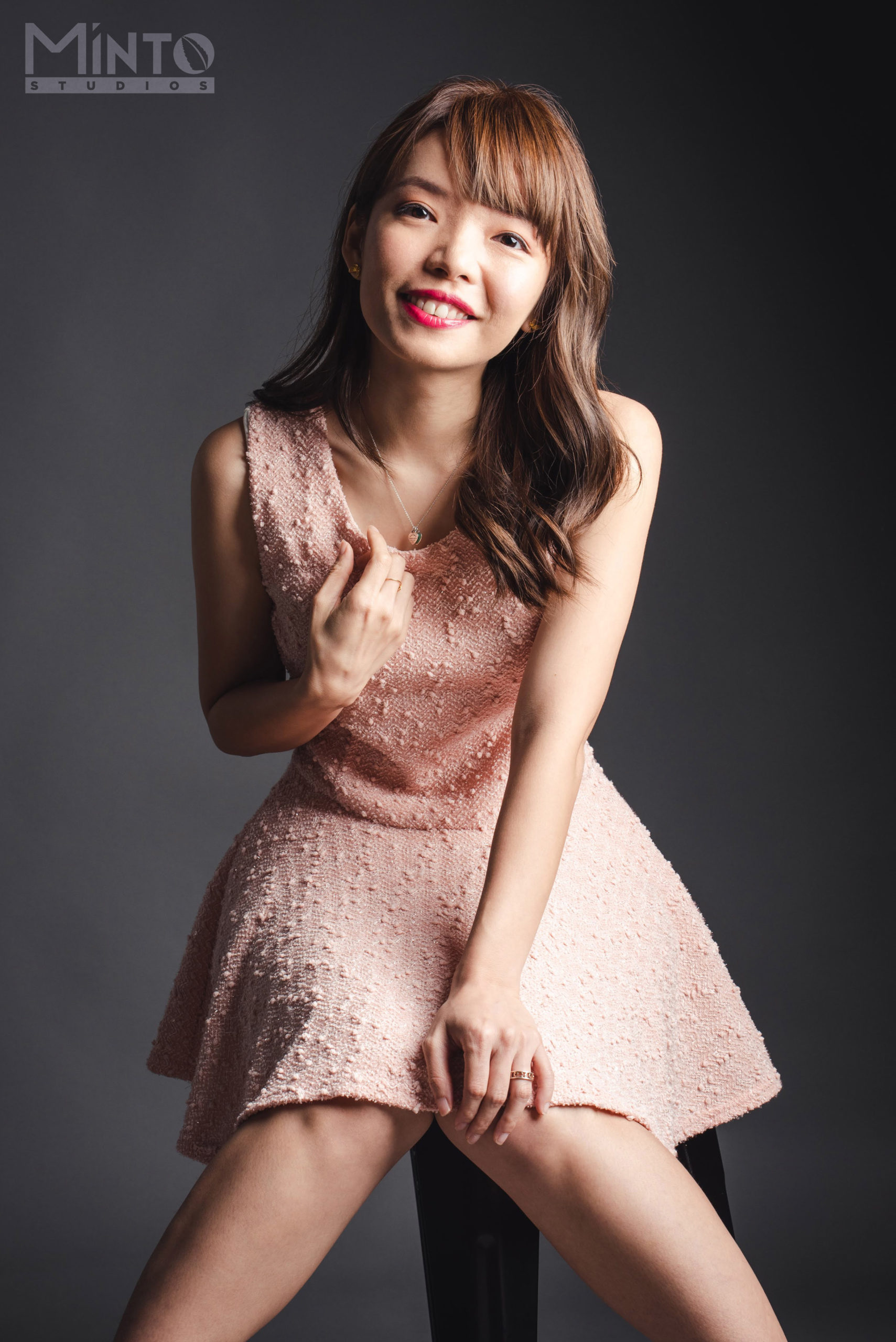 1/2 of #TheEpiphanyDuplet, Tiffany Yong juggles her ABCs – Acting, Blogging and Coaching/Consulting as she is fuelled by passion and drive to succeed.
It is not easy to make a living in Singapore just purely based on Acting, so with Blogging to help her with her online presence, and Coaching kids drama, private tutoring and freelance social media consulting to finance her life, she is currently leading the life most people hope to have: Living the Dream!