Christmas 2015 Dining Options
Hotel Buffets or Restaurants Set Meals? This is an annual problem everyone have and this year, I had the privilege to sample the some of the Christmas meals below, hence recommending to you!
1. Fish & Co
Recommended for: 2-4 | Friends, Couples
In the past, I hardly frequent Fish & Co. as their serving for one is usually too big for me. However, for the past 2 months, as Eden is on a low carb diet for his Adidas shoot, we ended up visiting Fish & Co 2-3 times a week! With compliments from The Good Folks, both of us received an invitation to bring our family and friends to enjoy a "wreath of seafood" from Fish & Co.

The Christmas Platter (SGD$59.95) is good for slightly more than 2 person! The succulent catch blend tastefully with chilli cream mushroom sauce with beef bacon, chicken chorizo and assorted vegetables. What's more, besides two drinks: Jazz-Me-Up (Recommended) and Blue Dream, there's a dessert Hot Fudge cake to go with too! My favourite part of the dish is the juicy fat scallop that I can't stop having.
We were also provided two other popular dishes which happened to be Eden's favourite dish on the menu (Grilled White Fish with Ebiko) and mine (Spicy Prawn and Clam Aglio Olio). These two dishes were what we had when we visit Fish & Co. as a paying customer!
P.S. The lightly spiced pumpkin is delicious and healthy! Go try it!
Cost: $59.95++ | Food: Main Course, Dessert, Beverages * | Location/Convenience: ***** | Purchase: Walk-in | Ambience: | Photo-worthy Food: ✓✓
For more information: Visit Fish & Co Singapore Website | Facebook Page
2. Morganfield's
Recommended for: 4-12 pax | Large group of friends; Company Gatherings
My date with Morganfield's is an annual affair. Three years in a row now, and I never fail to be amazed by their Christmas offerings! Yes, they are so Christmas-y that I recommended Page Advisor to work with them to deliver the delicious platter to customers' doorstep!

The Beer Candied Bacon and Basketful of Pork (Pork Trio) are still the must-have this year. What's new this year is the Crackling Roast Pork which Michhysaurous raved about. This might sound really odd, but the grilled cauliflowers on the Morgans Christmas Feast is really yummy!
After all the food-photography, the Chef sliced the Bourbon Marmalade Glazed Leg of Ham for us. If everyone is to have 3- 4 slices, can I say this is for like 30 – 50 pax? It's giganormous!
Morganfield's know what their customer like best, so back by popular demand, we had the Hazelnut Sticky Bones (SGD$29.90), Hickory BBQ Sticky Bones (SGD$29.90), and Cranberry Sticky Bones (SGD$29.90). As I was on a diet, these finger-licking good bones were the only dishes I return for more (besides beer-candied bacon!)
Takeaway and Delivery Menu: Bourbon Marmalade Glazed Leg of Ham ($168.90+)| 1kg Crackling Pork Roast ($38.90+) | Christmas Roast Chicken ($32.90+)| Morgan's Christmas Feast ($149.90+)
Orders to be made 5 days in advance. Additional $25 chargeable for delivery per location. Valid from 15th November -28th December 2014.
Cost: $29.90-$149.90+ | Food: Main course, Dessert, Beverages | Location/Convenience: | Purchase: Online, Walk-in| Ambience: *** | Photo-worthy Food ✓
Morganfield's Singapore Website | Facebook Page
======================================================
3. Hotel Jen Tanglin: J65
Recommended for: 2+ | Company meals, Couples
This little feast with Hotel Jen Tanglin came as a surprise. We requested for a filming place for "Our Times" (我的少女时代) scene and ended with a dinner at J65, the restaurant place at Hotel Jen Tanglin.

I was pretty amazed by the variety of choice, hence decided to include this as one of the must-visit for Christmas or even just a meal! Instead of having to order and try to finish everything, here at J65, you can have a bit of what you want to have. Although it was not the best time to have this when Eden's still training and dieting for his Adidas shoot, the variety was good enough to stick to his plans.
The Seafood Dinner features a daily selection of Southeast Asian dishes that are enhanced by fresh Fin de Claire oysters, sushi and sashimi, tiger prawns, Boston lobster and Sri Lankan crab. Hot dishes include soup-baked cumin red mullet and lobster bisque, poached sweet clams, grilled sea bass and other seafood treats.
Desserts are like the girls' weakness. And the ice-cream simply delight both me and Norbin (though he's a guy). Scooped and redy for eating, J65 have plenty of toppings like chocolate powder and sweet jellies for you to decorate and play with your dessert. This is great, not just for a fuss-free Christmas, but also for any special occasion!
Sunday to Wednesday Dinner from 6pm till 9.30pm is priced at SGD 58 net per person
Thursday to Saturday Dinner from 6pm till 10pm is priced at SGD 78 net per person
Cost: SGD$58-78 per pax | Food: Main course, Dessert, Beverages **** | Location/Convenience: **** | Purchase: Walk-in| Ambience: **** | Photo-worthy Food: ✓
For more information: Visit Hotel Jen Tanglin Website | Facebook Page
4. M Hotel: Cafe 2000
Recommended for: 2+, Friends, Families
I wouldn't be able to claim credit or boast about the M Hotel's Cafe 2000 simply because I did not have the time to attend the food tasting, but my good friend Michhysaurous went, so here's her review if you wish to salivate on her food-porn post.

Similarly, M Hotel Christmas buffet boast of fresh seafood and generous festive offerings prepared by Chef Danny Bong. Ain't that what makes the whole buffet value for money? Now I'm envious. I might not be a fan of crabs, but salted egg yolk is kinda like my weakness.
Festive International Seafood & BBQ Dinner Buffet
Friday – Saturday, 1800 – 2200
Adult: $65 (U.P $82) | Child: $33(U.P $42)
Prices are subjected to 10% Service Charge and 7% GST.
Cost: SGD$33-65 | Food: Main course, Dessert, Beverages **** | Location/Convenience: **| Purchase: Walk-in | Ambience: ***** | Photo-worthy Food ✓
For reservations, Please call 6500 6112 or email to cafe2000.mhs@millenniumhotels.com
For more information: Visit M Hotel Cafe 2000 Website | Facebook Page
So how did you spend your Christmas and where did you have your Christmas 2015 meal? Hope you've enjoyed reading the article I've put together for Christmas. If you ever tried any of the above recommendation, do comment below and share your experiences with me!
xoxo



Facebook | Instagram | Twitter

Disclaimer: Please be rest assured that even though the products and services were sponsored, it does not have any bearing on the content of this post. Opinions stated are genuine and honest. Also note that all sources, information, content, links are valid to change at any time.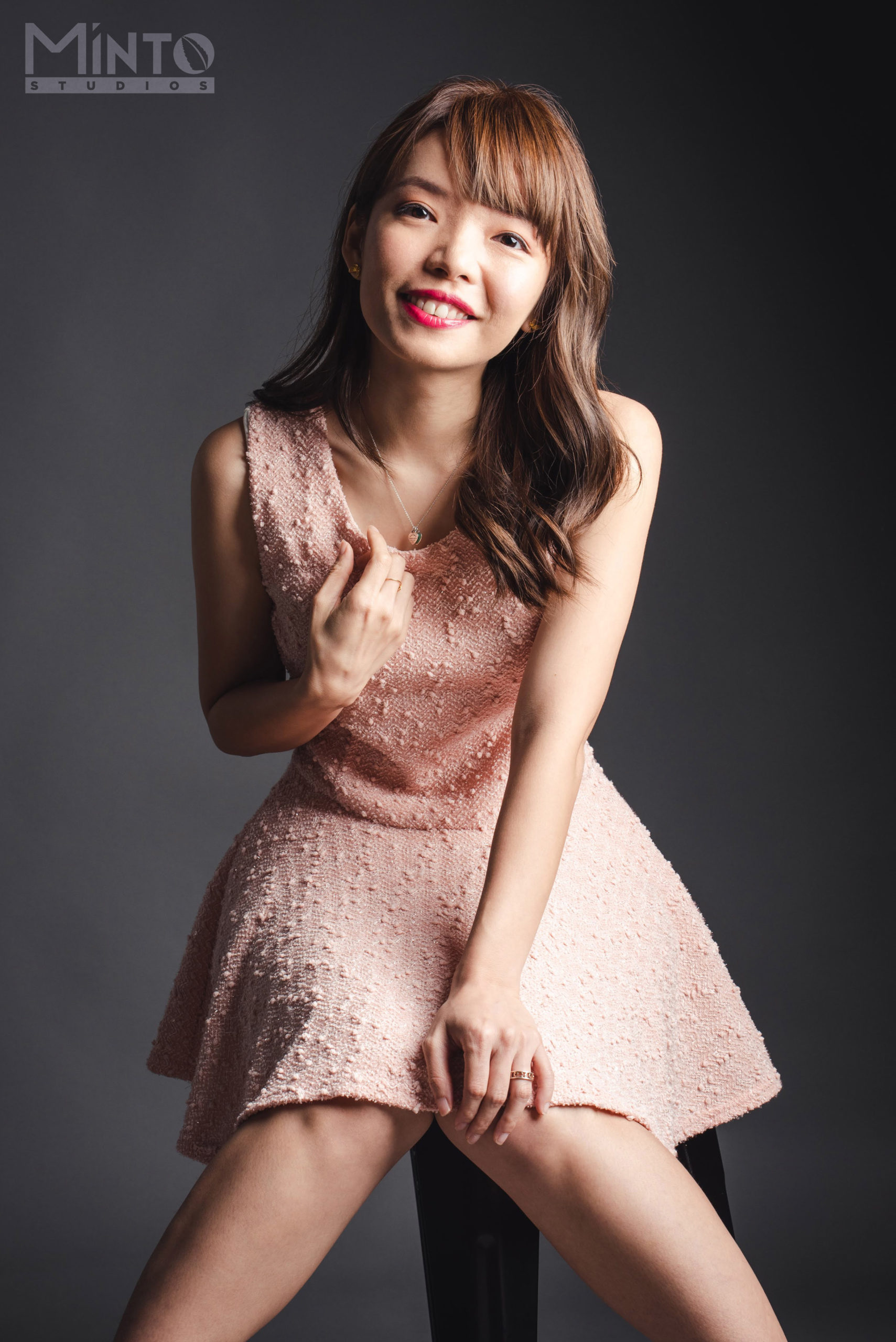 1/2 of #TheEpiphanyDuplet, Tiffany Yong juggles her ABCs – Acting, Blogging and Coaching/Consulting as she is fuelled by passion and drive to succeed.
It is not easy to make a living in Singapore just purely based on Acting, so with Blogging to help her with her online presence, and Coaching kids drama, private tutoring and freelance social media consulting to finance her life, she is currently leading the life most people hope to have: Living the Dream!