Staying on Budget on Lazada's Online Revolution 12.12 -14.12 Flash Sale:
(Garnier Surprise Box Alert!) Were you part of the #ShopTheUniverse shopping event on 11.11? The number of items sold in Lazada witin the first 60 seconds this year more than tripled from last year and nearly 80% of the people shopped with their mobile devices.
P.S. Alibaba earned more than US$1 Billion within 2 minutes (Yes, 12.02am!) past 11 November, and the sales had hit a new record of US$25.3 billion, 140% of the sales on Singles Day 2016. 

So Lazada Singapore gave me a little surprise call and sent me another Surprise Box from Garnier (Yes, it will be launched on the December 12th aka 双十二 aka 12.12!). With 7 times more products as compared to 2016, Lazada's 300 official stores together with other sellers offering an assortment of more than 100 million products.
So want to know the tips on how to make the most out of this shopping event by having a head start, maximising discounts, improve ease of shopping, just check out my Lazada Shopping Survival Kit here.
Similar to the Singles Day sale, from 12-14 December 2017, Lazada has lined up millions of deals that offer discounts of up to 90 per cent, more than 120 flash deals (it was 110 in 11.11), and over 60 Brand Surprise Boxes @ $29 (Worth more than $100). So last chance to get your Christmas + New Year presents before the sale is gone!
Tip: If you got to prepare presents for a group of friends or play 'Secret Santa', get your friends to choose the deals from Lazada and play fastest finger first! The Brand Surprise Boxes will be the most worthy for money box!
Extra Tip: Get Your Lazada Goods in Time!
I know I know, the one big thing about online purchase is… "Will I extra receive the goods aka gifts in time for Christmas?" 
Doorstep delivery can be often delayed since someone needs to be at home to receive the parcel, and there's limited deliverymen with a short "I want this to be delivered by this time" timeframe. Currently, customers can choose to pick up their Lazada hauls from 200 POPStation and 100 Ninja Van collection points, but Lazada is increasing the number of self-collection points across the island next year.

Lazada's chief executive Alexis Lanternier shared some information and tips at the launch of Lazada's first offline consumer event at JCube on 5 November. With click-and-collect, the item will be available the next day in the collection box. It is up to customers at their own convenience to choose when they want to pick it up."

Sellers can also drop off orders at the lounges, saving the step of having the goods ferried by Lazada's delivery partners to the warehouse for sorting and distribution.
So we can pick up our packages from one of Lazada's 5 permanent collection lounges in Plaza Singapura, Bugis+, JCube, Westgate, and IMM. In addition to collection lockers, the lounges will feature fitting rooms and a product-testing bench to enhance the overall shopping experience.
Psst: Yes, this means you can try on your clothes and return them on the spot if they don't fit at these unmanned click and collect lounges. Local merchants can also drop their items off here for buyers to pick up. 
Garnier Surprise Box Peek
So here's your usual little peek from me to see what's in the Lazada x Garnier Surprise Box! I'm truly surprised by the Garnier Suprise Box as it is a box for couples and families. Initially, I was planning to opt for a Homme Box (i.e. Toni & Guy or Beautiful.me For him – I've reviewed the Beautiful.me For Her box once here!) but the box from Garnier has products for both Him and Her!
As you know, each surprise boxes are sold at $29 and contain more than $100 worth of products of a particular brand. I'm not supposed to reveal every thing for you guys, but I think if you are 'sharp' enough, you will be able to guess what the products are without me telling you out right! 😛
Grab your surprise box here at 6PM on 12 December 2017
The box of Garnier skincare goodies covers the cleansing, acne-care and lightening of your face. Showing 3 of the products, we have 400ml Garnier Micellar Water Pink (For Sensitive Skin), Garnier Men Turbo Light Oil Control Anti-Shine Brightening Cooling Foam, and SPF 36/PA+++ Garnier Light Complete City Ready Serum Cream. If I was to buy these 3 products off the local drugstore, them alone would cost more than $29!
Quick Review:
I secretly tried using the Garnier Men Turbo Light Oil Control Anti-Shine Brightening Cooling Foam which was meant for guys in my spots and the cooling sensation helped to elevate the pain in the pimple and it dries up the acne spot after 3 use. However, I would say to apply on the spots instead of the whole face as it might be too strong or drying for ladies.
Garnier Micellar Water Pink is fragrance-free formula for sensitive skin. It feels almost like ordinary water and it doesn't cause itchiness, redness or irritation on my skin.
Just in case: Micellar water comprises of tiny molecules of cleansing oil which have the ability to attract dirt and impurities from the deepest of the skin pores. The cleansing water looks almost like regular tap water but has a slightly different and oily texture to it. The tiny molecules of cleansing oil are suspended in soft water to remove the oil and dirt from the skin pores while moisturizing it.
Tip: Bookmark your desired boxes and take note of their release dates and timings so you can be the first to get your hands on them!
Here's my Watchlist:
12 Dec: 12AM: La Roch-Posay | 8AM: TONYMOLY | 10AM: Beautiful.me For Him | 12PM: Toni & Guy | 6PM: Garnier (duh!) 10PM: Xiaomi
13 Dec: 8AM: Yves Rocher | 10AM: Beautiful.me For Her | 2PM: Whamisa | 4PM: BLACKMORES | 6PM: PHILIPS | 8PM: Mamonde | 10PM: Benefit, Etude House
14 Dec: 10AM: Adidas by Fossil Group | 2PM: Laneige | 4PM: Kinohimitsu | 6PM: SEAGATE
Want a Beautyful Christmas Instead?
Not keen in playing fastest fingers first? If you want to get exclusive and limited edition beauty Christmas sets (Yes, specifically for Xmas!), check out the Lazada Christmas Page instead for more options! OR Taobao fans can get some Taobao goodies from their Mega Year End Sale!
Let's not hug the Buddha's leg at the last moment (临时抱佛脚 啦!) and start browsing + add the products you've been eyeing in your Wishlist so that you can get them at a discounted price on 12.12!
–
16% MORE discount for New customers
From 12 December to 14 December, the 1st 100 new customers of Lazada SG can enjoy an 16% discount (capped at $8) if they key in voucher code '1212SALESSTART'.
Oh ya, Lazada has vouchers which you can use on Lazada now! Check out this page to enjoy exclusive discounts on the products by the amazing sellers!
*Please note that the codes are refreshed every month
Share this news with your family and friends to grab the flash deals before they are gone!
xoxo



Facebook | Instagram | Twitter | YouTube
*Disclaimer: Please be rest assured that even though the products  were sponsored, it does not have any bearing on the content of this post. Opinions stated are genuine and honest. Also note that all sources, information, content, links are valid to change at any time.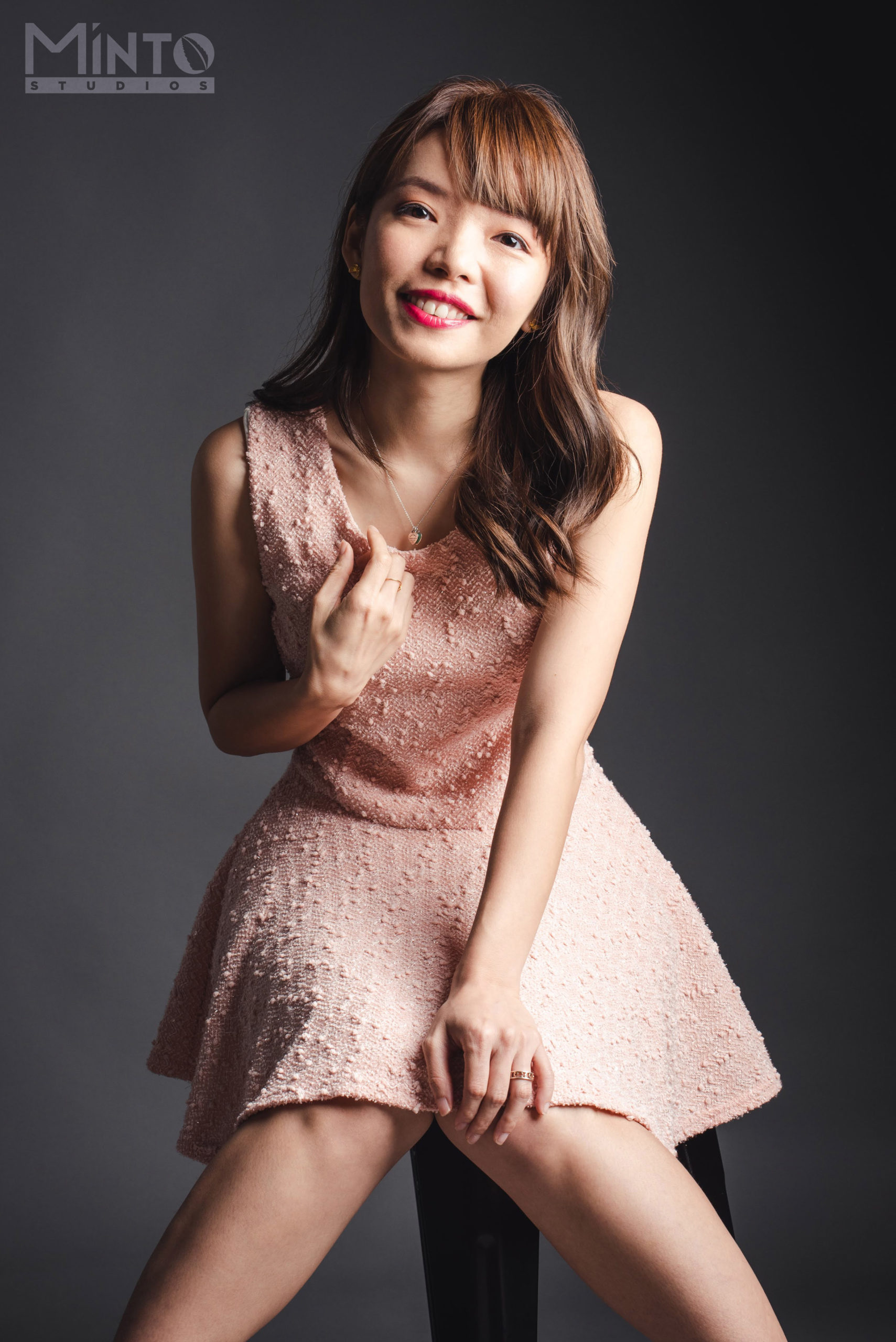 1/2 of #TheEpiphanyDuplet, Tiffany Yong juggles her ABCs – Acting, Blogging and Coaching/Consulting as she is fuelled by passion and drive to succeed.
It is not easy to make a living in Singapore just purely based on Acting, so with Blogging to help her with her online presence, and Coaching kids drama, private tutoring and freelance social media consulting to finance her life, she is currently leading the life most people hope to have: Living the Dream!