2016 Christmas Dining Guide (Singapore Edition)
This is the first year I have 2 separate posts for 2016 Christmas Dining Options! Although I do more movie and lifestyle reviews, I've received more Christmas tasting invitations than before. So if you've read the Hotel Christmas Buffet 2016 article from Millennium Hotels & Resorts, but would prefer a more personal experience, here's some Christmas set meals and à la carte options for your reference!
~ Christmas Beast Set from M Social | Beast & Butterflies ~
Both Peps and I had the privilege to be hosted by M Social's marketing team, tasting this "Christmas Beast Set" for the first time together! I gave the set this name after trying their food and experiencing their portion!

This dish is called Seafood Mountain not for no reason. With salmon sashimi, freshly shucked oysters, poached sweet prawns, blue mussels, cherry stone clams and white clams, the "tub" of seafood is served with 5 different dips and sauce. There's wasabi in soy (Singaporean style), pink ginger in sesame mayo, cocktail, cilantro & garlic soy, mint & lime sour mayo. I prefer the good ol' Singaporean style, but do let me know which one you prefer if you get to try them!
I'm usually full by the time soup is served and consumed. At Beast & Butterflies, the soup for this meal is cream of pumpkin infused with lemon grass. Served in demitasse cup, the creamy pumpkin soup made me feel warm and happy, yet left space in my for more delicious food! Served with bread sticks, you can either munch on them like biscuit, or do some pumpkin dipping. 🙂
The chef added laksa leaves cured salmon to Caesar salad, and those who doesn't eat raw salmon will be surprised that the laksa leaves is able to counterbalance the fishy smell. The huge cubes of tasty and crunchy panera bread cubes made me a happy girl (The salads I had outside often give small cubes of bread, leaving me unsatisfied!).
I was really surprised and impressed with this Gourmet Meat Platter. You can choose either traditional roast turkey or rendang roast turkey, and the platter will provide you with roast sliced sirloin of beef, honey-glazed boneless gammon ham, oven-roasted rosemary mustard marinated leg of lamb. They also provide a hearty serving of roasted meatloaf potato salad, giblet turkey stuffing, honey-glazed pineapples, sautéed mushrooms in light herb butter and delicious baby potatoes, squash and vegetables to balance the meal.
You can choose to end the meal on either a sweet or savoury mood by choosing either the sweet dessert, consisting of the traditional Christmas pudding with brandy sauce, fresh strawberries and assorted macaroons OR cheese dessert which has a selection of 6 fine farm milk cheese with condiments, wafer, apricots and walnuts.
P.S. It's a tough choice for me as I love macaroons and the cheese taste fantastic! So do opt for both when you dine with your loved one or friends!
The restaurant was beautifully set up with projector chandeliers, iPad decor on the wall as well as lava lamps. Well, I won't spoil too much of the surprise if you haven't visited the place, so that's all the hints I'm going to provide you. Hope to review this hotel soon so that I can share a more complete experience with you guys!
M Social Beast & Butterflies' 2016 Christmas Dining Menu will be available between 5 – 26th December with prior booking (at least 1 day in advance).
Cost: $88 per pax (Minimum order of 2 persons to order)
M Social Beast & Butterflies
Address: 90 Robertson Quay Singapore 238259
Opening Hours: 6.30am – 11pm
Contact: +65 6657 0018
Email: fnb.mss@millenniumhotels.com
For more information: Visit Beast & Butterflies website.
Location/Convenience: * | Ambience: *** | Photo-worthy Food: ✓
---
~ 3-6 Course Christmas Meal from Caffé B Restaurant & Bar ~
It's not my first time visiting this Italian-Japanese fusion restaurant, but a first time for Peps. We got to feast on delicious gourmet treats with the three-course Christmas menu at the bar, as well as the lavish six-course Christmas menu at the restaurant.

I usually had my tasting in the restaurant, but this time, we had it at the bar during dinner time. As it is an outdoor bar, the quality of the photos was compromised, but do bear with me!
We began the dining merriment with an antipasto of Smoked Salmon and Tomato Salsa.
Wine Pairing: a glass of Torent Brut DOC
For piatto principale (main course), hearty Roasted Young Tom Turkey Breast & Roasted Striploin of Beef was served. I enjoyed the sides of Brussel Sprouts, Caramelised Pineapple Rings, Parmesan Grilled Tomato, Chateau Potatoes, Buttered Chestnuts and Baby Young Corn (as I don't take beef).
Wine Pairing: a glass of Il Pollenza Magnum 2005
The meal is end with Vanilla Gelato Casatta. The hazelnut sponge cake is generously layered with Vanilla Gelato and infused Brandy. Topped with a candied Italian Meringue and garnished with antioxidant-filled Wild Berries, Ponatone and Raspberry Coulis, the dessert is light on palette. It melts really quickly though, so do let the staff serve the dish only when you are ready!
Wine Pairing: a glass of Ben Rye Passito di Pantelleria DOP 2013
The 6 course meal from the restaurant was pretty impressive. Starting with antipasto Duck Liver Terrine Crocrante, the interesting assortment of Charbroiled Yellow Watermeon, Choya Jelly, Pea Tendril, and a layer of Green Apple Chutney made an impression. It might be an acquired taste, for I liked the dish, but not Peps.
Wine Pairing: a glass of Torent Brut DOC
Next will be the Chef's Fresh Pot of the Day (not shown above) as we prepare for the next course of the menu – which is Sakura Denbu Risotto.
Wine Pairing: a glass of Magrez- Aruga' Koshu 2009
The fresh Poached Lemon Sole & True Cream is jazzed up with layers of deep fried Juliennes of Green Zucchini and Carrots on top of a creamy White True Cream Foam. The Yellow Chanterelle, Edamame, Mini Pear and Mazano Pearl Tomato on the side helps lighten the otherwise heavy dish.
Wine Pairing: a glass of Ciampagnis Vieris Chardonnay Friuli Isonzo 2013 
If you are a love of lamb, you will like the Duo of Lamb Loin. Prepared in two very different styles, one is prepared in marinated herbs & mustard and roasted on a skewer, while the other pan seared and lightly seasoned with fried sesame. The layered tomato filled with ricotta, parmesan, basil and thyme counter balance the game smell.
Wine Pairing: a glass of Il Pollenza Magnum 2005

Before I end the meal with dessert, I thought I will share our favourite dishes. Mine's the Sakura Denbu Risotto from the restaurant, a fragrant dish prepared with shallots, parmesan cheese and olive oil. Wrapped in a crisp layer of Seaweed and decorated with sautéed onions, sakura mirin and bonito flakes, it resembles a giant sushi at first glance!
Peps love the Smoked Salmon and Tomato Salsa. The crispy homemade yellow corn meal shell was packed with delicious, tangy filling of marinated salmon and light spicy tomato Salsa, accompanied with a drizzle of dill mayonnaise and an appeasing blend of herbs.
The Dolci (dessert) is the White Forest Verrine Style. Layered with Sour Cherry Compote and Mascarpone con Matcha Chantilly, the white chocolate mousse was garnished with matcha soil, giving the resemblance of an edible christmas-tree!
Wine Pairing: a glass of Ben Rye Passito di Pantelleria DOP 2013
Caffé B Restaurant & Bar's 2016 Christmas Dining Menu will be available from 1st – 31st December 2016, 6pm-10pm.
Cost: 6 Course Meal @ Restaurant ($148++) | 3 Course Meal @ Bar ($38++)
All prices are inclusive of the wine pairing.
Caffé B Restaurant & Bar
Address: B1-15 (Restaurant) & 01-832 (Bar), Bayfront Avenue, The Shoppes at Marina Bay Sands, Singapore 018972
Opening Hours: (Restaurant) 12pm – 1am
(Bar) Sun–Wed 11am –12am | Thur – Sat & Eve of PH 11am –2am
Contact: (Restaurant) +65 6887 3311 | (Bar) +65 6222 2329
For more information: Visit Caffé B's website.
Location/Convenience: **** | Ambience: *** | Photo-worthy Food: ✓
---
~ À la carte German Christmas Dishes from Brotzeit German Bier Bar and Restaurant~
This is my first time tasting dishes from Brotzeit German Bier Bar & Restaurant, and the restaurant has introduced to us the German-way of feasting for Christmas! This year's feast was prepared specially by newly on-board, award-winning Executive Chef Wolfgang Ranner who brought not just his over 30 years of management experience across Europe, China, Thailand and Singapore, but also his most treasured Germanic recipes. If you are thinking about chilling with friends, wanting to try out some of their traditional Christmas dishes, check them out to see which best suit your tastebuds!

Chef Ranner's Seafood Medley ($25) is a unique appetizer of smoked trout, salmon gravlax, anchovies and prawns with caramelized lemon, horseradish cream and pickled olives. The combination of tasty bites goes well with Brotzeit's signature beer!

The Braised Duck in Cranberry Sauce ($32) is a duet of savoury and sweet slow-roasted, sided with crunchy red cabbage and a unique style of potato dumplings rolled in almond slivers.
The juicy Venison Steak ($42) paired with tasty almond-potato dumplings and bacon-wrapped asparagus spears might be an acquired taste for those who are not used to deer meat.

Brotzeit's Christmas Sharing Platter ($118) is suitable for 4 or more people. With their signature Roast Pork Knuckle, a selection of Veal and Venison Sausages, Roast Pork Roulade and Veal Shank, with ample sides of seasonal vegetables, mash potato and dumplings, you won't have to worry about deciding which to order!
Also available in à la carte menu:
1) The slow-braised Veal Shank ($36) with truffle mash potatoes and a generous serve of veal jus (the one in black pan)
2) Crispy Pork Belly Roulade ($32), first infused with winter-time herbs then slow-roasted to achieve succulent layers of meat and fat. Paired with creamy potato gratin, roasted vegetables and drizzled with a beer-infused sauce, this large serving of roulade is not just instaworthy but also crackling crispy!
To end the Fröhliche (Merry) Christmas meal on a (very) sweet note, you might like this warm, crisp Choco Drizzled Waffles ($12) with walnut ice cream, plum sauce and a drizzling of decadent molten chocolate. This is a serving good for 2-4 people.
I found the dessert a little too sweet, but it went well with this glass of Brotzeit's homemade Gluehwein ($12), a mulled wine spiced with cinnamon, oranges and cloves, for a truly German Christmas flavour.
Brotzeit's 2016 Christmas Dining Menu will be available from 15 November – 2 January 2017.
Brotzeit German Bier Bar and Restaurant Branches
Vivocity Branch: 1 HarbourFront Walk #01-149/151, VivoCity Singapore 098585
Contact:(65) 6272 8815
Opening Hours: Mon – Thurs: 12:00PM – 12:00AM | Fri & Sat: 12:00PM – 01:00AM | Sun: 11:00AM – 11:00PM
PH Eve: 11:00AM / 12:00PM – 01:00AM | PH: 12:00PM – 12:00AM / 01.00AM
Raffles City Branch: 252 North Bridge Road, #01-17 Raffles City Shopping Centre, Singapore 179103
Contact: (65) 6883 1534
Opening Hours: Mon – Thurs, Sun and PH: 12:00PM – 01:00AM | Fri, Sat and PH Eve: 12:00PM – 02:00AM
313@Somerset Branch: Discovery Walk at 313@Somerset 313 Orchard Road #01-27 Singapore 238895
Contact: (65) 6834 4038
Opening Hours: Mon – Thurs: 12:00PM – 12:00AM | Fri: 12:00PM – 01:00AM | Sat: 11:00AM – 01:00AM | Sun: 11:00AM – 12:00AM
Katong Branch: 126 East Coast Rd, Singapore 428811
Contact: (65) 6348 2040
Opening Hours: Mon – Fri and PH Eve: 05:00PM – 12:00AM | Sat & Sun: 10:00AM – 12:00AM | PH: 12:00PM – 12:00AM
Westgate Branch: 3 Gateway Drive #01-04, Westgate Singapore 608532
Contact: (65) 6465 9874
Opening Hours: Mon – Thurs, Sun and PH: 12:00PM – 12:00AM | Fri, Sat and PH Eve: 12:00PM – 01:00AM
For more information: Visit Brotzeit's website or Facebook Page.
Location/Convenience: **** | Ambience: ** | Photo-worthy Food: ✓✓
---
~ À la carte Christmas Dishes from Morganfield's Singapore ~
When I think Christmas, I think Morganfield's! Glad to be sharing Morganfield's Singapore's festive favourite once again, What better way to celebrate than with tantalizing Christmas treats at the Home of the Best Ribs in Town?

Attended my annual ritual festive tasting with my childhood friend, Weijie, this year, instead of a private session, we were invited to the Ribfest – a buffet feast featuring not just the Christmas menu but also many of their classic à la carte menu! Sharing the Southern-style 2016 Christmas Dining menu, anyone familiar with Morganfield's will be glad to see their Christmas edition returning once more.

DINE IN & TAKEAWAY: Morgan's Christmas Feast ($149.90++)
This classic feast is a must-have for Christmas parties and gatherings. With half slab of Hazelnut Sticky Bones and half slab of Cranberry Sticky Bones, 600g of Crackling Pork Roast, 200g of Gammon Ham, Sausages x 3 pcs, Garden Salad, Roasted Potatoes, Cornbread x 3 pcs, Mexican Grilled Corn x 2 pcs, Roasted Cauliflower and Roasted Pumpkin, this is bound to satisfy everyone in the house!
DINE IN & TAKEAWAY: Black Angus Beef Rib ($89.90++)
The juicy beef rib, braised and glazed with Hickory BBQ sauce is available for both dine-in and takeaway. Served with Mustard, Hickory BBQ sauce & Red Wine Reduction, the tender meat is unofficially voted as the best dish during the Ribfest!
DINE IN ONLY: Cranberry Sticky Bones/ Hazelnut Sticky Bones | $29.90++ (Half Slab) / $45.90++ (Full Slab)
The two all-time festive favourite ribs, one with fruity cranberry sweet sauce and the other with savoury nutty & aromatic glaze are sure to make Christmas an oinkingly jolly one! Served with French Fries and Coleslaw.

TAKEAWAY ONLY: The 1.4kg juicy and plump Roast Chicken ($32.90+) is stuffed with rosemary, onions, celery & carrots. You can go for the famous 1kg Crackling Pork Roast ($38.90+) delivered to your home or office too. Some say the tender and juicy meat paired with crispy crackling skin is better than the Chinese traditional pork roast!
Morganfield's will deliver the festive joy starting 14 November 2016! Enjoy their Christmas menu, comprising Crackling Pork Roast, Morgan's Christmas Feast, Black Angus Beef Rib, Christmas Roast Chicken and more, wherever you are! Available .  It's the season to be jolly, indeed!
This 2016 Christmas Dining and Delivery menu from Morganfield's Singapore will be available from 14 November to 31 December 2016. Orders have to be placed at least 3 days in advance, either online at http://www.morganfields.com.sg/christmas-menu or in- store, with a delivery charge of $25 per location.
Morganfield's Singapore
The Star Vista: 1 Vista Exchange Green #02-23, The Star Vista, Singapore 138617
Contact: 6694 3635
Suntec City: 3 Temasek Boulevard, #01-645/646 Suntec City, Singapore 038983
Contact: 6736 1136
VivoCity: 1 Harbourfront Walk, #01-51A VivoCity, Singapore 098585
Contact: 6225 0501
Email: info@morganfields.com.sg
For more information: Visit Morganfield's website.
Location/Convenience: | Ambience: | Photo-worthy Food: ✓
---
Christmas is a time for nostalgia, but it is also a time for making new memories. Enjoy the fellowship of new friends, the festive offerings and cherish the company of family in this season of loving and sharing. Let's Eat, Drink & Be Merry, wherever you are!
xoxo



Facebook | Instagram | Twitter | YouTube
*Disclosure: Please be rest assured that even though the products and services were sponsored, it does not have any bearing on the content of this post. Opinions stated are genuine and honest. Note that all sources, information, content, links are valid to change at any time.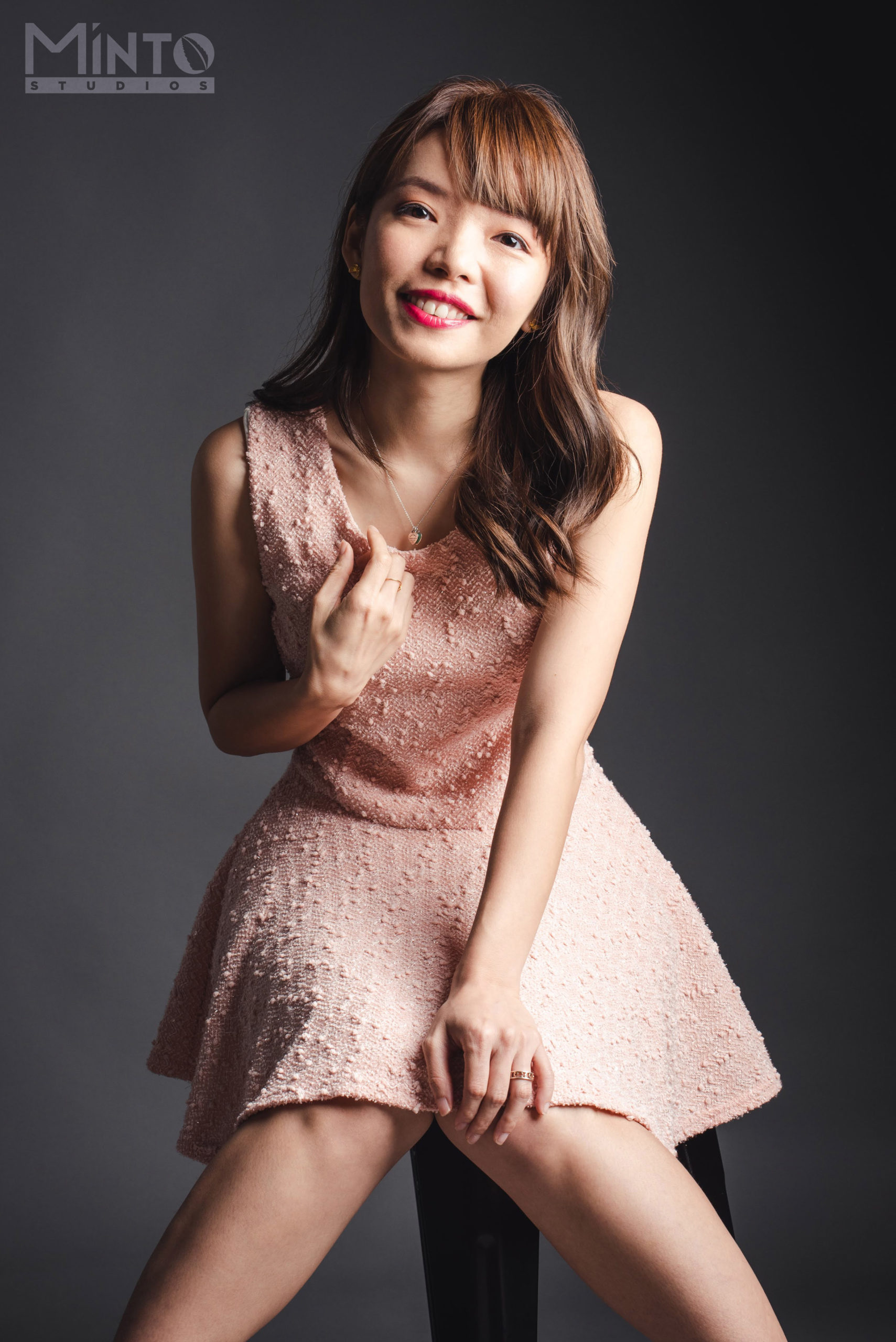 1/2 of #TheEpiphanyDuplet, Tiffany Yong juggles her ABCs – Acting, Blogging and Coaching/Consulting as she is fuelled by passion and drive to succeed.
It is not easy to make a living in Singapore just purely based on Acting, so with Blogging to help her with her online presence, and Coaching kids drama, private tutoring and freelance social media consulting to finance her life, she is currently leading the life most people hope to have: Living the Dream!