Always Be With You (常在你左右) Movie Review | by tiffanyyong.com
Recommended Audience: Fans of Louis Koo 古天乐, Julian Cheung 张智霖, Charlene Choi 蔡卓妍, Charmaine Sheh 佘诗曼, Gordon Lam 林家栋, Helena Law Lan 罗兰, Herman Yau 邱礼涛 and horror/thriller movie fans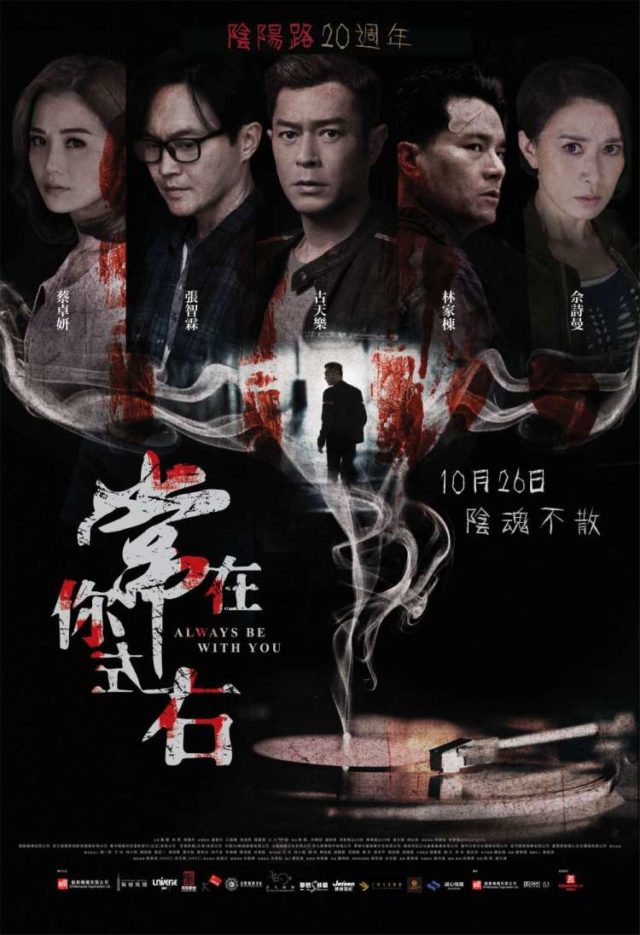 Always Be With You (常在你左右) Movie Synopsis
David (Julian Cheung) was drunk and lost control of his car to the opposite lane. The off-duty police officer, Sam (Louis Koo) and his wife Ah Si (Charmaine Sheh), were able to avoid the collision and kept safe by switching their steering wheel immediately. David's car smashed Patrick's car on the opposite lane eventually and Patrick was killed. Ms Xiao Hung, after breaking up with her boyfriend, committed suicide by jumping off a building and hit exactly on top of Patrick's car.
The crematorium worker, Zhi Qiang (Gordon Lam), steals a pair of 24k gold bracelets from funerary objects for paying his debts. Patrick's wife, Yu Xin (Charlene Choi), would like to fulfil her husband's last wish in running the vacation house. However, a series of strange cases keeps on happening in the house. Jamie's vinyl keeps appearing at Sam and Ah Si's apartment even though they have thrown it away a few times. Those people who were involved in the car accident are tied to strange events.
Always Be With You (常在你左右) Viewer Rating: 3/5 ***
Always Be With You (常在你左右) Movie Review:
Anyone remember the classic horror stories from Herman Yau called the "Troublesome Night" (阴阳路)? Well, I've almost forgotten about it until I watched this movie. Watching Helena Law Lan on big screen brought back some nostalgic terror that made the kiddo in me flinch, even though the adult me knows that she's just an actress doing a horror film. 
The movie consist of 4 different stories, and the characters' fate are oddly intertwined due to a morbid accident. The director threw in several genres into the morbid film, from horror to comedy and then drama. It felt as if he was trying to alleviate some tension after the first 20 minutes of scariness.
The most memorable one would be Louis Koo's and Charmaine Sheh's story, as it was more touching than scary. The loving husband who seem to have a secret that he couldn't bring himself to let his wife know. The scene where Sam (Louis Koo) cried about the uncooked rice was meant as a tip of the hat to the 1999 film 'Bullets Over Summer' (爆裂刑警) film where Helena Law and Louis Koo acted in.
Gordon Lam as Zhi Qiang, a crematorium worker who steal jewellery from the dead is the scariest story. On hindsight, I wasn't really scared because of the horror elements but the context where he's doing something disrespectful out of greed that made me foresee and fear the retribution that will be coming.
Julian Cheung and Charlene Choi gave a very unique performance which made it almost amusing, having a BnB hotel which attracted suicidal guests. The scare factor might not be strong enough for people who are looking for 'Blair Witch'-standard horror, but those who like watching Asian classics 'Troublesome Night' will definitely enjoy this movie, and perhaps want to re-watch some of the decade old films.
Do You Know?
"Always Be With You" is Herman Yau's 21st and also the last film to his classic horror series "Troublesome Night" (阴阳路). It was also a tribute film that marked the 20th anniversary to the series which started in 1997. Out of the past 20 horror film series, Louis Koo acted in 7 of them while Luo Lan acted in 16 of them.
This is the first time Charmaine Sheh acted in a horror film, and she revealed that the scary part wasn't during filming, but when she read the script, as she did some homework and watched some horror films.
Julian Cheung also said that it was his first time acting as a psychotic killer, and to make it more realistic, he gained weight to fit the role of a taxi driver and added dark eye circles to make himself a little more horrifying. Charlene Choi who acted alongside him shared how while his character was scary, the filming process was always full of laughter and that Julian Cheung keep trying to matchmake for her on set.
This is the third time Louis Koo and Charmaine Sheh worked together after Triumph in the Skies (冲上云霄) and Line Walker (使徒行者). Same for Louis Koo and Julian Cheung who also starred in Triumph in the Skies and S Storm (S风暴).
Behind The Scenes and Interviews
Check out Always Be With You (常在你左右) Facebook Page!
Always Be With You (常在你左右) is out in cinemas on 2 November 2017.
xoxo



Facebook | Instagram | Twitter | YouTube
*Disclosure: Invitation from Shaw Organisation. No monetary compensation was received for the movie review.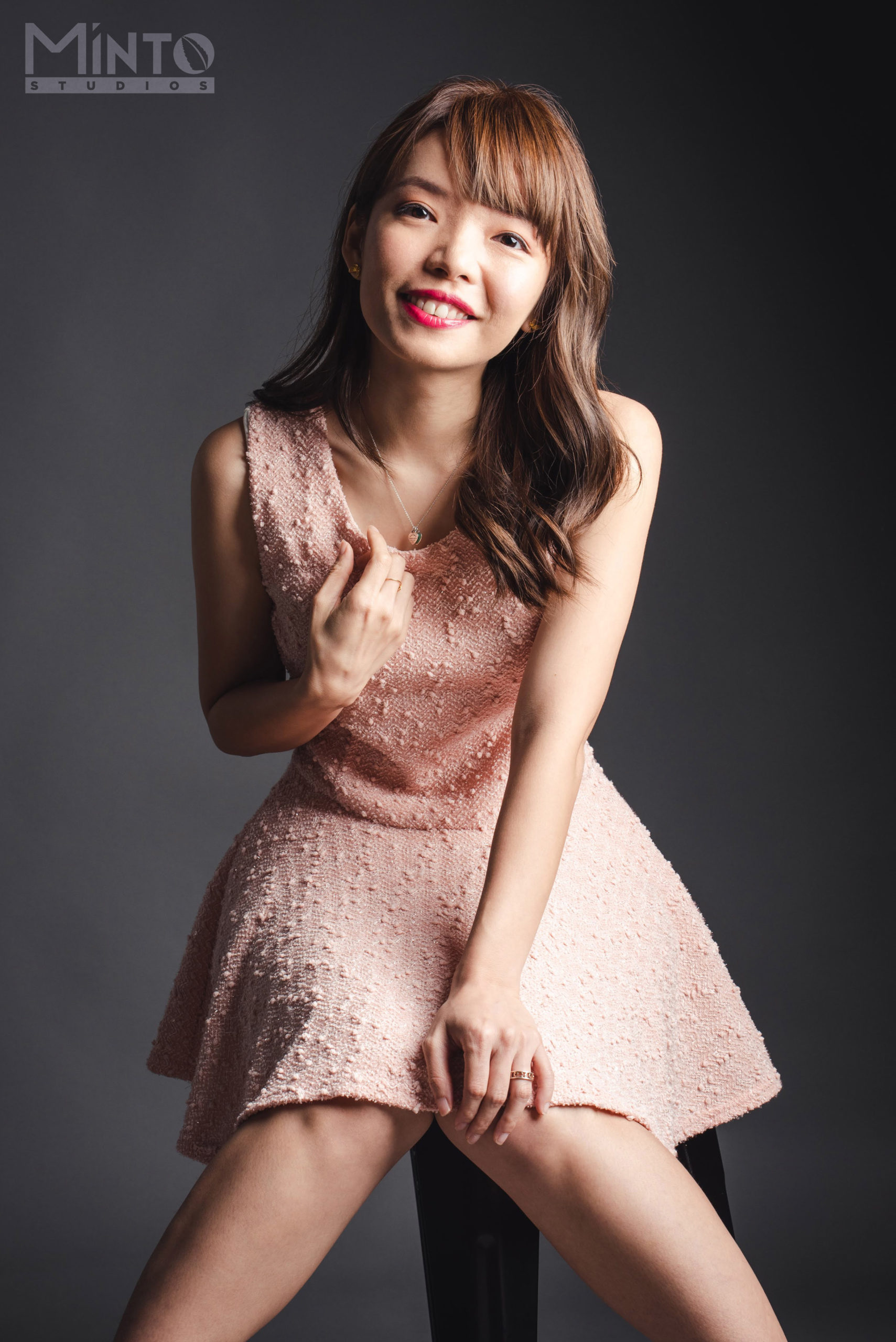 1/2 of #TheEpiphanyDuplet, Tiffany Yong juggles her ABCs – Acting, Blogging and Coaching/Consulting as she is fuelled by passion and drive to succeed.
It is not easy to make a living in Singapore just purely based on Acting, so with Blogging to help her with her online presence, and Coaching kids drama, private tutoring and freelance social media consulting to finance her life, she is currently leading the life most people hope to have: Living the Dream!