S Storm (S 风暴 | 反贪风暴2) Movie Review | by tiffanyyong.com
Recommended Audience: Fans of 古天樂 Louis Koo, 張智霖 Julian Cheung, 周渝民 Vic Chou, 蔡少芬 Ada Choi, 陳靜 Dada Chan, 盛君 Janelle Sing, 林保怡 Bowie Lam, 石修 Shek Sau, 盧海鵬 Lo Hoi Pang, 蔡潔 Jacky Cai, 曾國祥 Derek Tsang, 姜皓文 Philip Keung, 林德祿 David Lam and Action / Crime movie fans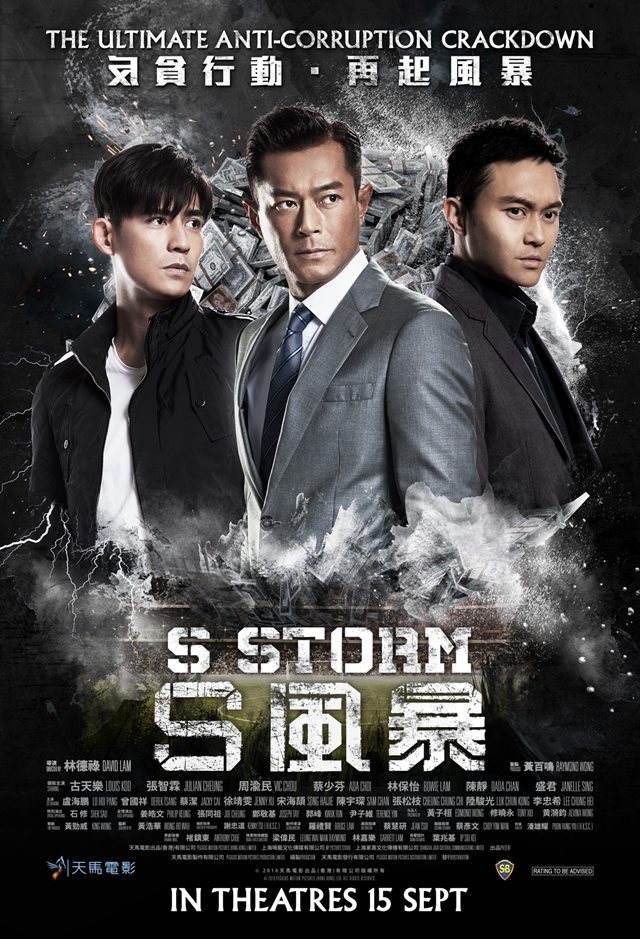 S Storm (S 风暴 | 反贪风暴2) Movie Synopsis
S Storm follows ICAC officer, played by Louis Koo, and Julian Cheung who plays a senior policeman on a mission to break an anti-corruption case. As frenemies, both of them have never gotten along well but they managed to complete the task as one..
S Storm (S 风暴 | 反贪风暴2) Viewer Rating: 3.5/5 ***
S Storm (S 风暴 | 反贪风暴2) Movie Review:
As the sequel to Z Storm, Louis Koo reprise his role as William Lu while Dada Chen and Loi Hai Pang returned with new characters. I had to say, it is much better than the first film, with all the signature Hong Kong films' plots – car chase, explosions, gun fights,

Julian Cheung had an interesting character as a police who had a gambling past. Not well-respected in the police force, he was known to be useless, similar to Bosco Wang's character in Buddy Cops. While it was something interesting and different from his previous roles, the character development was uneven. He was assigned to the murder case which was linked to ICAC's corruption case as the superior know his lazy character. Then what motivated him to be different? The reasons weren't clear.

Vic Chou as the professional killer was perhaps, the best thing that happened in this film. From the melancholy Hua Ze Lei to the heartless killer, his performance was sharp and on point. He out-performed Louis Koo and Julian Cheung with the few lines he had and just his eyes. Snippets of his traumatic childhood provided a quick backstory of why he became a professional killer, totally not necessary, but I guess the director wanted to justify his murderous actions and get the audience to sympathise with him.

Dada Chen returns to the film, this time as Julian Cheung's sister who had a sad childhood thanks to her brother's gambling habits. Her connection with her police brother Julian Cheung and killer Vic Chou was interesting but she somehow made me feel as if her role was a plot filler. This is the same for Ada Choi who was introduced as ICAC supervisor but then had little involvement except to appear whenever Louis Koo was around.

One interesting point was how the film make references to real life cases of China socialite Guo Meimei who linked herself to red cross society. Other than that, the film, supposedly revolving around soccer, became diluted with murder cases minutes into the film, neglecting the anti-corruption part of the film. It became more of a police-crime film rather than the corruption case. I love the plot twists that involved minute details which would be easily overlooked, but they were (sadly) not dealt with, and the focus turned to murder and action instead.
All in all, this is a pretty classic watch for Hong Kong film fans which I would catch it for the eye-candies and the action but not delve too deep into the plots.
Do You Know?
The S in "S Storm" (S风暴) stand for soccer, which means that the movie focused on anti-corruption within the soccer gambling industry.

In the assassination pursuit scene, it took the team one month to complete as the car chase scene require sealing off roads. The team were only allowed to shoot every Sunday, and they would do the same scene every sunday night from 12 midnight to 7am.

In an action-fight scene where Bowie Lam and Vic Chou fought, Bowie Lam was strangled by the neck for one whole night.
The shopping mall scene took several days and Louis Koo had to be there from night to noon. It was so overwhelming that Louis Koo had a phobia of shopping malls for a while.
Vic Chou carried out all the stunts himself, thanks to the training from Black & White (痞子英雄).
Behind The Scenes and Interviews
Check out S Storm (S 风暴 | 反贪风暴2) Facebook Page!
S Storm (S 风暴 | 反贪风暴2) is out in cinemas on 15 September 2016.
xoxo



Facebook | Instagram | Twitter | YouTube
*Disclosure: No monetary compensation was received for the movie review. Invitation from Shaw Organisation.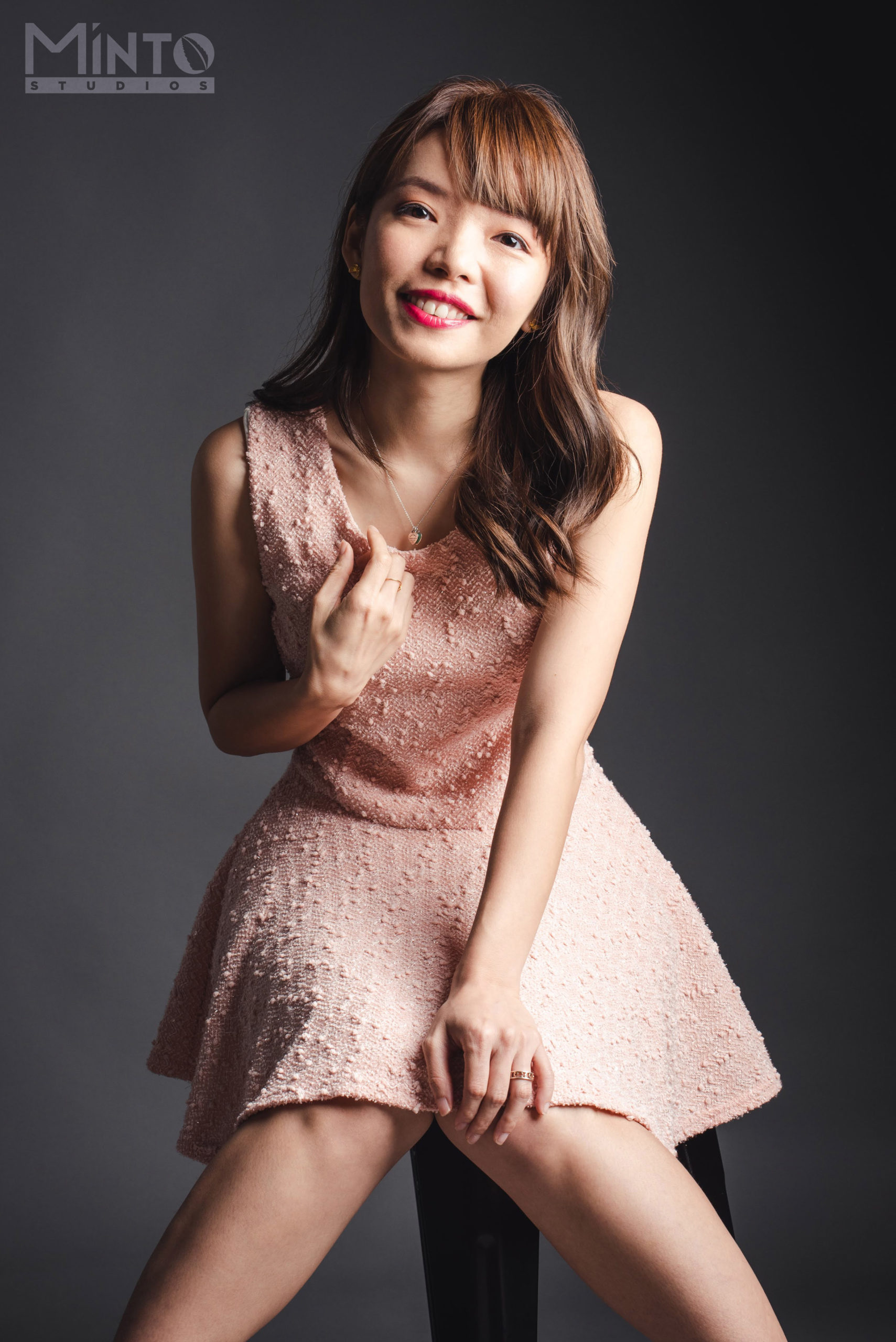 1/2 of #TheEpiphanyDuplet, Tiffany Yong juggles her ABCs – Acting, Blogging and Coaching/Consulting as she is fuelled by passion and drive to succeed.
It is not easy to make a living in Singapore just purely based on Acting, so with Blogging to help her with her online presence, and Coaching kids drama, private tutoring and freelance social media consulting to finance her life, she is currently leading the life most people hope to have: Living the Dream!