Line Walker (使徒行者) Movie Review | by tiffanyyong.com
Recommended Audience: Fans of Louis Koo 古天乐, Nick Cheung 张家辉, Francis Ng 吴镇宇, Charmaine Sheh 佘诗曼, Shiu Hung Hui 许绍雄, Clara Lee 클라라, Candy Chang 张慧雯 and Hong Kong Crime movie fans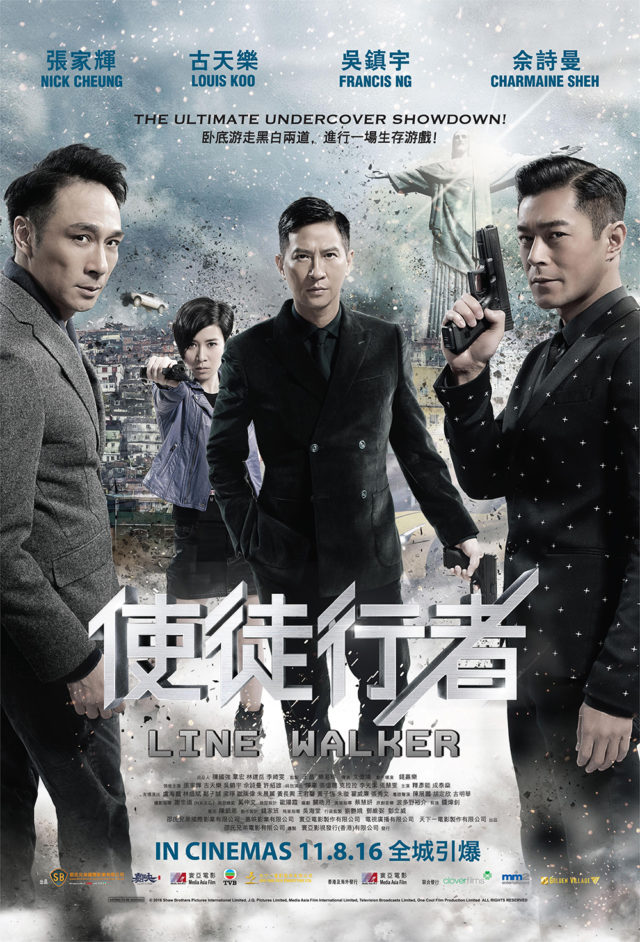 Line Walker (使徒行者) Movie Synopsis
The drama follows the lives of undercover police agents that must live a double life in secrecy. Not knowing when they can return to their normal life they endure the constant fear of being uncovered by those they are assigned to infiltrate.
But their lives are also put in danger when it is discovered that there is a mole within the police who works for the criminals.
Line Walker (使徒行者) Viewer Rating: 3.75/5 ****
Line Walker (使徒行者) Movie Review:
If you haven't watched the TVB award-winning drama, Line Walker, you might think that this is the typical police-and-thief film from Hong Kong. While the story revolves around police-and-thief, the universe isn't about solving crimes, but finding missing undercover agents. Following the drama, this film revealed who erased the profile data of Brother Joy (欢喜哥) but there were only 2 characters in this film who came from the original drama.

As I have yet to watched the drama, it was pretty refreshing to watch Ding (Charmaine Sheh) provide comedic relief to the audience. Her sweet battering with Inspector Q (Francis Ng) were entertaining. But surprisingly, she was not exactly the main focus of the plot and acted more like a filler to plump up the content. Louis Koo and Nick Cheung were the game changer.
I've lost tracked of the number of Hong Kong films starring Louis Koo I've watched for the past 2 months. The initial impression was that this film was another version infernal affairs (无间道), but as the plot reveals, it proved otherwise. While Louis Koo was good as Shiu (邵志朗) as a seemingly missing undercover Black Jack working alongside with his best buddy Lam (Nick Cheung), Nick Cheung nailed his character totally and his presence superseded everyone else.

Nick Cheung plays Lam, a key member in a criminal syndicate and a highly educated criminal with great intelligence, there were a lot of inner turmoil presented within the character. Having the the veteran actors play brothers-in-arms and competitors, it was difficult to see if they were friends or foes. Together with the characters, I get to keep suspecting and second-guessing each other's real identity. It wasn't difficult to relate to the characters and invest my feelings in the plot.

However, aside from the main characters, the supporting actors were mediocre. Candy Chang as Xiaoying was Nick Cheung's PA and bodyguard. There weren't enough scenes for her personality to be revealed and her character did not sync with her face. I won't be able to judge whether this is better than the original drama, so anyone who have watched the drama, do watch the movie and let me know!
Do You Know?
Line Walker Movie is the spinoff of the highest-rated TVB drama. The show garnered a total of five prizes at the TVB Anniversary Awards, including Best Drama, Best Actress (Charmaine Sheh), Most Popular Male and Female Characters, as well as Most Popular Theme Song.
The film version comes with a new cast and a new story, except Charmaine Sheh's Ding and Shiu Hung Hui's Chum Fum Hei (欢喜哥).
Director Jazz Boon shared how worried he was when he first flew to Brazil to do location-scouting. While Brazil was a popular set for many Hollywood films, he found out that the place was used mainly for scenery shoot and the rest of the scenes were filmed using green screen. Line Walker used real location for filming and there are fights, guns and explosions in the filming set, hence it was very tedious when they don't have any examples to follow.
A part of the film was set in Brazil. Over 12 shooting days, the cast and crew faced several close calls with real bullets and the threat of the Zika Virus outbreak. To ensure the safety of the cast and crew over the 12 shooting days, the production company spent up to seven figures in Hong Kong dollars to hire two teams of security detail for total 24-7 protection. The last Hong Kong film to be shot in Brazil was Plastic City in 2009.
Before becoming an actor, Nick Cheung was a police. He used to have a dream of becoming a mole for the police. In the end, there was really a classmate of his who was asked to quit Police school, and it was a known secret that he became a mole. After a few years, when he finally bumped into that friend again and knew what he had went through as a mole, Nick no longer dreamt of becoming an undercover.
Swiss-born British Korean actress Clara Lee played an assassin in this film.
Resuming her character from the drama, Ding (Charmaine) had a number of action scenes in the movie and hence frequently bruised. She was worried the bruises will be distracting when it come to to the swimsuit scenes. Luckily, the production ran into delays, and the swimsuit scene kept getting postponed. When the scene finally happened, the bruises were mostly gone.
Francis Ng, Louis Koo and Charmaine Sheh starred in the "Triumph in the Skies" movie spinoff in 2015 and Charmaine was paired up with Louis Koo then. This time, she was paired up with Francis Ng.
Behind The Scenes and Interviews
Check out Line Walker (使徒行者) Facebook Page!
Line Walker (使徒行者) is out in cinemas on 11 August 2016.
xoxo



Facebook | Instagram | Twitter | YouTube
*Disclosure: Invitation from Clover Films Singapore. No monetary compensation was received for the movie review.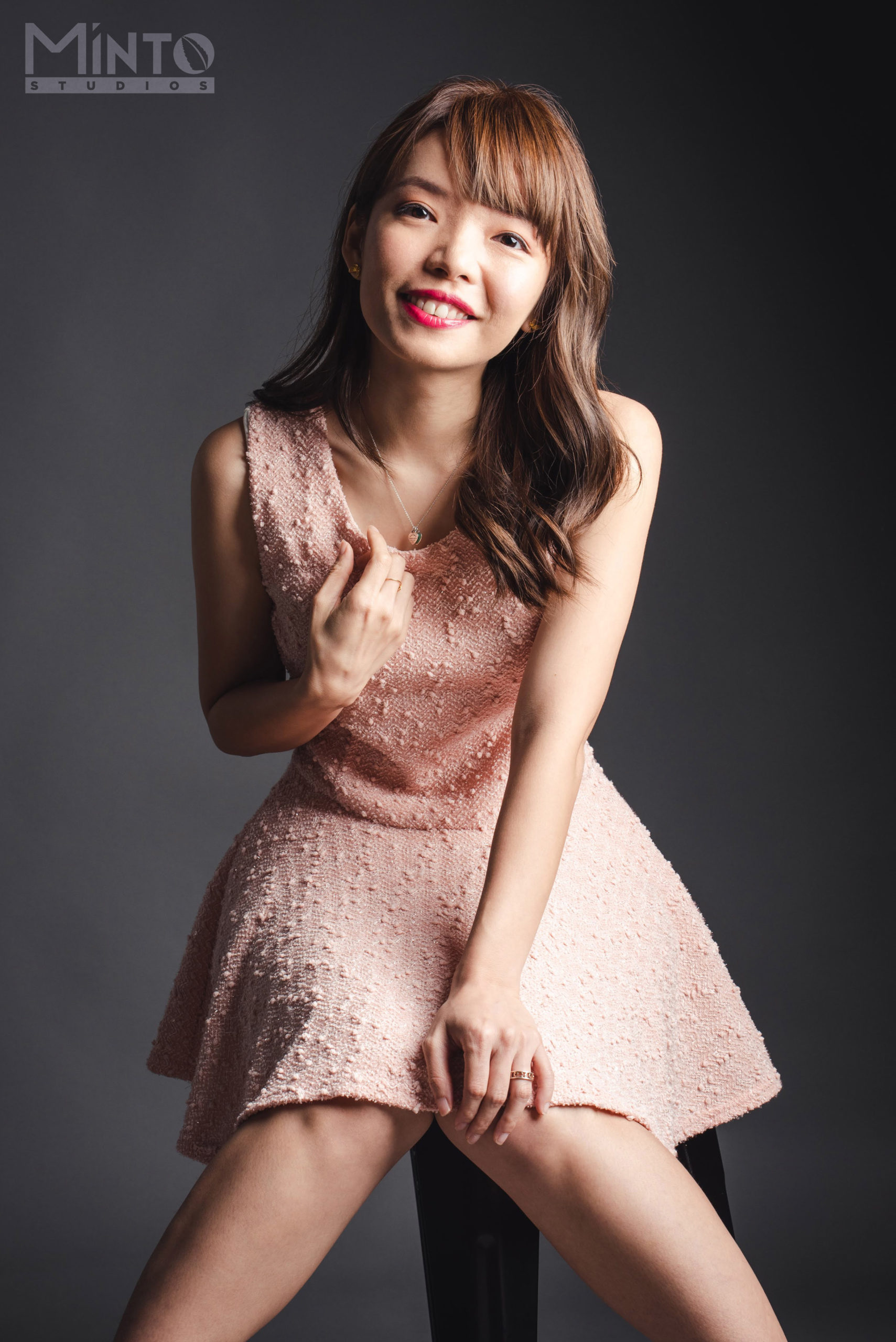 1/2 of #TheEpiphanyDuplet, Tiffany Yong juggles her ABCs – Acting, Blogging and Coaching/Consulting as she is fuelled by passion and drive to succeed.
It is not easy to make a living in Singapore just purely based on Acting, so with Blogging to help her with her online presence, and Coaching kids drama, private tutoring and freelance social media consulting to finance her life, she is currently leading the life most people hope to have: Living the Dream!