Blair Witch (2016) Movie Review | by tiffanyyong.com
Recommended Audience: Fans of James Allen McCune, Callie Hernandez, Brandon Scott, Valorie Curry, Corbin Reid, Wes Robinson, Adam Wingard and Psychological-Horror movie fans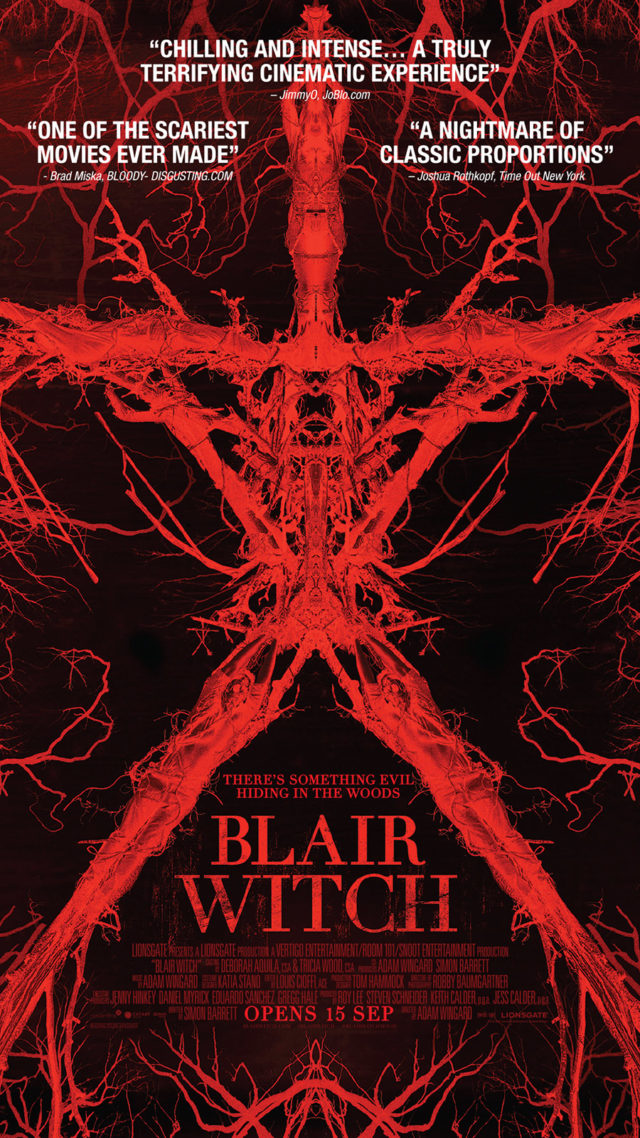 Blair Witch (2016) Movie Synopsis
It's been 20 years since James's sister and her two friends vanished into the Black Hills Forest in Maryland while researching the legend of the Blair Witch, leaving a trail of theories and suspicions in their wake.
James and his friends Peter, Ashley and film student Lisa venture into the same woods each with a camera to uncover the mysteries surrounding their disappearance.

At first the group is hopeful, especially when a pair of locals Lane and Talia offer to act as guides through the dark and winding woods. But as the endless night wears on, the group is visited by a menacing presence. Slowly, they begin to realize the legend is all too real and more sinister than they could have imagined.
Blair Witch (2016) Viewer Rating: 3.75/5 ***
Blair Witch (2016) Movie Review:
The Blair Witch Project (1999) started the found footage filming trend and Blair Witch, in many ways, is a sequel as well as a stand alone film. Yes, this means, it's perfectly fine for anyone who haven't watched the original film to catch this.
Following the story set up by the original movie, the group of teenagers decide to venture into the Black Hills Forest after discovering a footage on Youtube. But this time, instead of getting lost in the woods, the group was chased by something unknown as well.
I was very much impressed with the seamless connection of the whole story using footages that seems to be self-recorded. While I haven't caught the original film, the recent movie which uses somewhat similar method was Nerve– it mixed personal/self filming with the usual third person point of view filming, revealing several continuity mistakes.
But in Blair Witch, it was almost flawless. Equipped with all sorts of recording devices and communication devices, the documentation came from multiple angles and with drone and cameras strapped to trees, the angles provided an overview and reduced a lot of motion sickness for the audience.

I am a skeptical person whenever it comes to found-footage movies. It is not realistic for me to see a character running around with a camera or even recording in the midst of a life-threatening moment. But in Blair Witch, the directors actually got it fully covered, with ear-piece cameras to record the incidents that happen during the chase/ run while the hand held cameras would shift to the ground or go off-focus when the characters are panicking or in fright. All these heightened fear and increased the authenticity of self-recorded footages.
Thrilling and scary as it is (I spent a lot of time hiding behind my sweater), it was difficult to relate to the characters. I had little time to get to know the quartet – James (James Allen McCune), Lisa (Callie Hernandez), Ashley (Corbin Reid) and Peter (Brandon Scott) before they were joined by another odd couple – Lane (Wes Robinson) and Talia (Valorie Curry) who claimed to have discovered the footages. While James had a valid motive for exploring the cursed forest (in search for his believed-to-be-lost sister), and Lisa for wanting to document the process, I can't find a reason why the other two would want to be involved in something so dangerous. Things happened fast and it wasn't long before I forgot who got lost and what happened to them.
This is a horror film that scares people wth what's heard but unseen rather than what's in the face. While I wanted to curse the director for all the sudden screams and unnecessary jump scares, there were several noteworthy claustrophobic and acrophobic moments which really got to me. Morale of the story? Someone lost in the woods for more than 17 years is probably dead, don't go looking for him/her/them if you don't have professional help.
P.S. Don't look back when you hear your friend calling you.
Do You Know?
In order to make this sequel as surprising as possible, filming was done in complete secrecy in Vancouver and British Columbia over 32 days, as opposed to Burkittsville where the original was shot. This new version of Blair Witch (2016) was in the filming process for five years before anybody even knew it was happening. The film was originally promoted under the faux-title "The Woods". The first trailer was then shown at the 2016 San Diego Comic Con, revealing it as the third "Blair Witch" film, a mere two months prior to the premiere.
No CGI was used in this film. Everything was built from scratch, using photos from the original Blair Witch set. The filmmakers recreated the house in the first film, brick for brick. Eduardo Sánchez, Daniel Myrick – the original filmmakers were blown away by returning to that universe because the team had recreated the house and in particular the basement, they weren't expecting that level of detail.
Behind The Scenes and Interviews
Check out Blair Witch (2016) Official Website and Facebook Page!
Blair Witch (2016) is out in cinemas on 15 September 2016.
xoxo



Facebook | <a href="http://instagram.com/tiffanyyongwt4242″ target=">Instagram | Twitter | YouTube
*Disclosure: No monetary compensation was received for the movie review. Invitation from Clover Films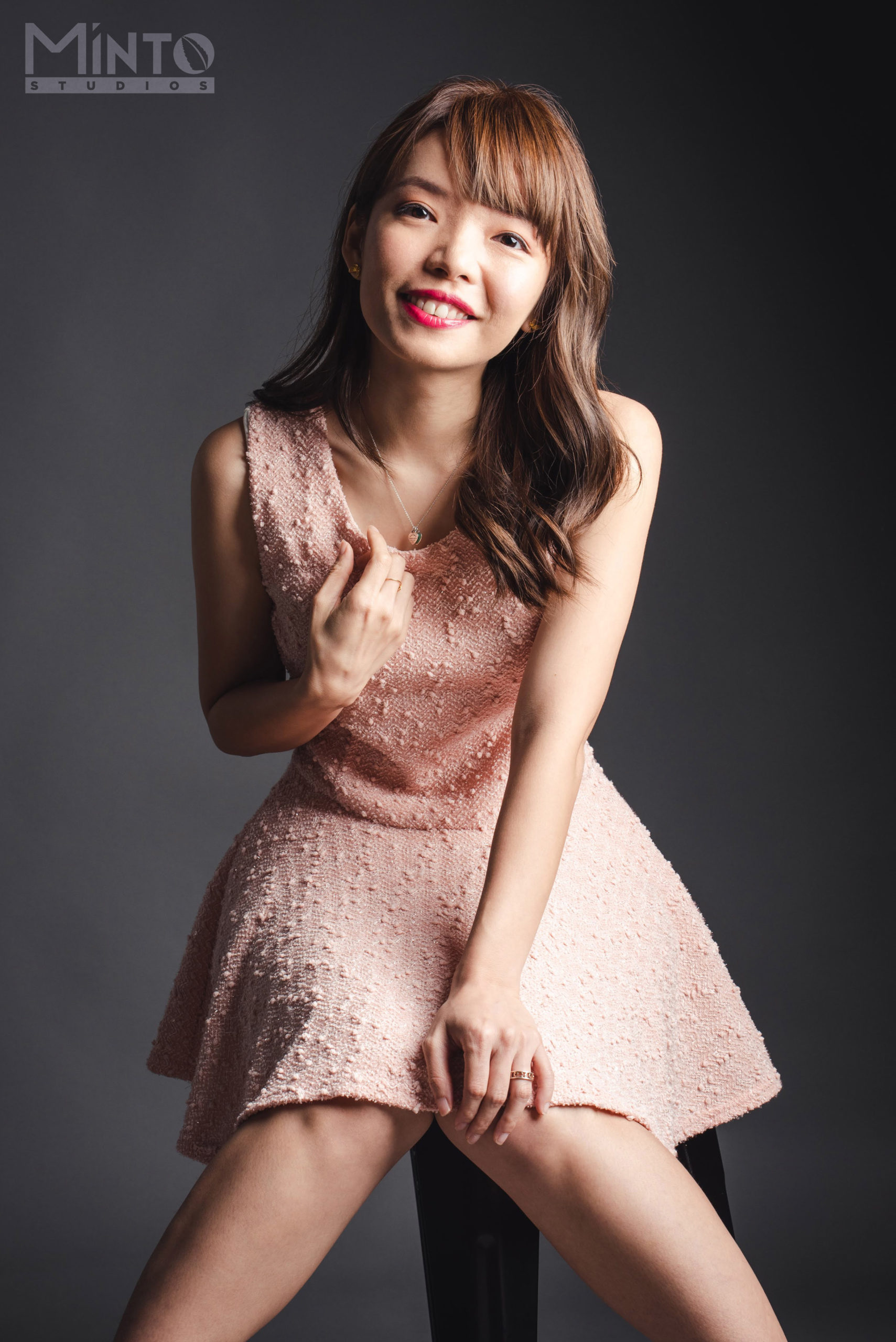 1/2 of #TheEpiphanyDuplet, Tiffany Yong juggles her ABCs – Acting, Blogging and Coaching/Consulting as she is fuelled by passion and drive to succeed.
It is not easy to make a living in Singapore just purely based on Acting, so with Blogging to help her with her online presence, and Coaching kids drama, private tutoring and freelance social media consulting to finance her life, she is currently leading the life most people hope to have: Living the Dream!