The Sleep Curse (失眠) Movie Review | by tiffanyyong.com
Recommended Audience: Fans of Anthony Wong 黄秋生, Michelle Wai 卫诗雅, Jojo Goh 吴俐璇, Bryant Mak 麦子乐, Funaki Ikki 船木一辉, Lam Ka Tung 林家栋, Herman Yau 邱礼涛 and gore/horror movie fans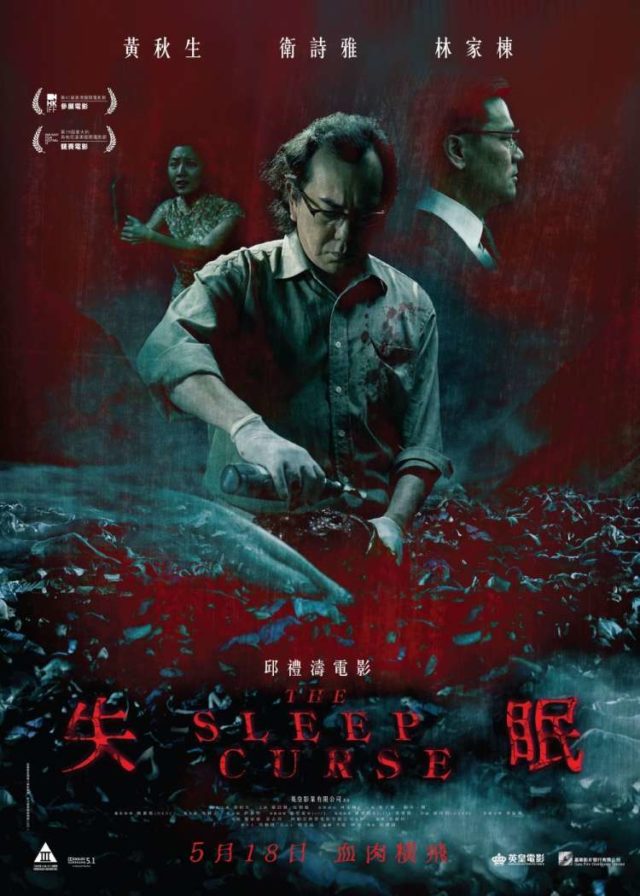 The Sleep Curse (失眠) Movie Synopsis
Lam Sik Ka (starring Anthony Wong) is a professor at a prestigious medical school, and specialises in sleeping disorders. One day, his ex-girlfriend Monique (starring Jojo Goh) reveals that her entire family suffers from insomnia and desperately asks for help.
Lam Sik Ka begins to study and conduct a weird experiment on her. The story takes an even more horrifying turn with the discovery that the laboratory was constructed on the grounds of a mass grave. A previously hidden connection between the grave and Lam Sik Ka's father begins to unfold…
The Sleep Curse (失眠) Viewer Rating: 3.5/5 ***
The Sleep Curse (失眠) Movie Review:
I watched this with Peps, and I was glad he accompanied me despite not being a fan of gore (actually, he thought it's horror, not gore, so yeah, he was kinda conned into watching this). Herman Yau is perhaps the director I reviewed the most for the past 1-2 years, from SARA, Nessun Dorma, Shock Wave, 77 Heartbreaks to the current The Sleep Curse. This is the film that is said to be the closest to his famous The Eight Immortals Restaurant: The Untold Story' (八仙饭店之人肉叉烧包) which I had yet to managed to catch a glimpse of.
P.S. In case you are wondering, Peps rated this film a 1/5 simply because he's not a fan of the genre.
Despite not being a fan of gore (Yes, I've said that a few times in my past reviews), I had to say that this is one of the rare films where I actually enjoyed both the plot and gore. The film intertwine 2 narratives – the famous Russian Sleep Experiment and the atrocity of the Japanese Invasion during the WWII with a curse, going against the rule of "One good turn deserves another" (好人有好报) when Lim Sing (Anthony Wong) only managed to save half of the twin from denigration. One plot intrigues, the other triggered the anti-Japanese sentiment, a feeling I had hidden at the back of my mind since teenage years when I first learned the inhuman acts of the Japanese. If there's ever a point of time in life that you feel like killing a villain so bad (or even to chop of his head or privates), this film successfully fulfils your fantasy.

Both Michelle Wai and Anthony Wong played 2 roles in this film, Michelle Wai got to act out twins with with different fates, while Anthony a neuroscientist Lim Sik-ka and his cowardly Japanese-speaking dad Lim Sing during the Japanese occupation. Her performance was way better than that of in 77 Heartbreaks, especially when she played the vengeful twin sister who died after the repeated rape by multiple Japanese soldiers. Veteran actor Anthony Wong is perhaps one of the few actors I will love to work with one day, as he performed the wide range from a timid-then-deranged father to a self-absorbed-then psychotic professor well enough for me to feel nauseous and sorry for his plight. The moment that impressed me was perhaps his subdued reactions when the junior sees the ghost of the twin, the fear was expressed without the typical screams, and only through facial expression and body movements.
Of course, the film is not without flaws. I enjoyed the 1940s segment where the backstory of the curse was laid out, but some might find it dull and typical. I questioned the foolish acts of the twin sisters which led them to be taken away by the Jap, and their dad being killed, but again, horror stories are often caused by stupid acts from the characters. We were disappointed to see Gordon Lam Ka Tung as yet-another Chinese collaborationist-aka-traitor Chow Fook, as he seemed to have stereotyped himself to villainous roles when he can be otherwise.
This is a perfect film for any one who wants to satisfy their inner-sadist with realistic in-your-face depictions of beheadings, castrations and cannibalism. Otherwise, watch maybe Annabelle if you need a more frightening experience~
Do You Know?
The intention of The Sleep Curse was to make a ghost movie with Anthony Wong. However, it turn out to be a gory ghost movie that talks about karma and the evil qualities in humans. The initial storyline was originated from a book Anthony Wong read called "The Lucifer Effect" (路西法效应) where it talks about Philip Zimbardo's prison experiment in 1971. Both Herman Yau and Anthony have previously worked together on The Untold Story (1993), Taxi Hunter (1993) and Ebola Syndrome (1996). Anthony Wong claimed publicly that this is the fourth and last horror collaboration with Herman Yau.
Jojo Goh was so excited when she knew about her gory scene that she tried to film down all the behind the scenes moment where she had intestines flowing out of her stomach.
Behind The Scenes and Interviews
Check out The Sleep Curse (失眠) Facebook Page!
The Sleep Curse (失眠) is out in cinemas on 10 August 2017.
xoxo



Facebook | Instagram | Twitter | YouTube
*Disclosure: Movie invitation by Shaw Organisation. No monetary compensation was received for the movie review.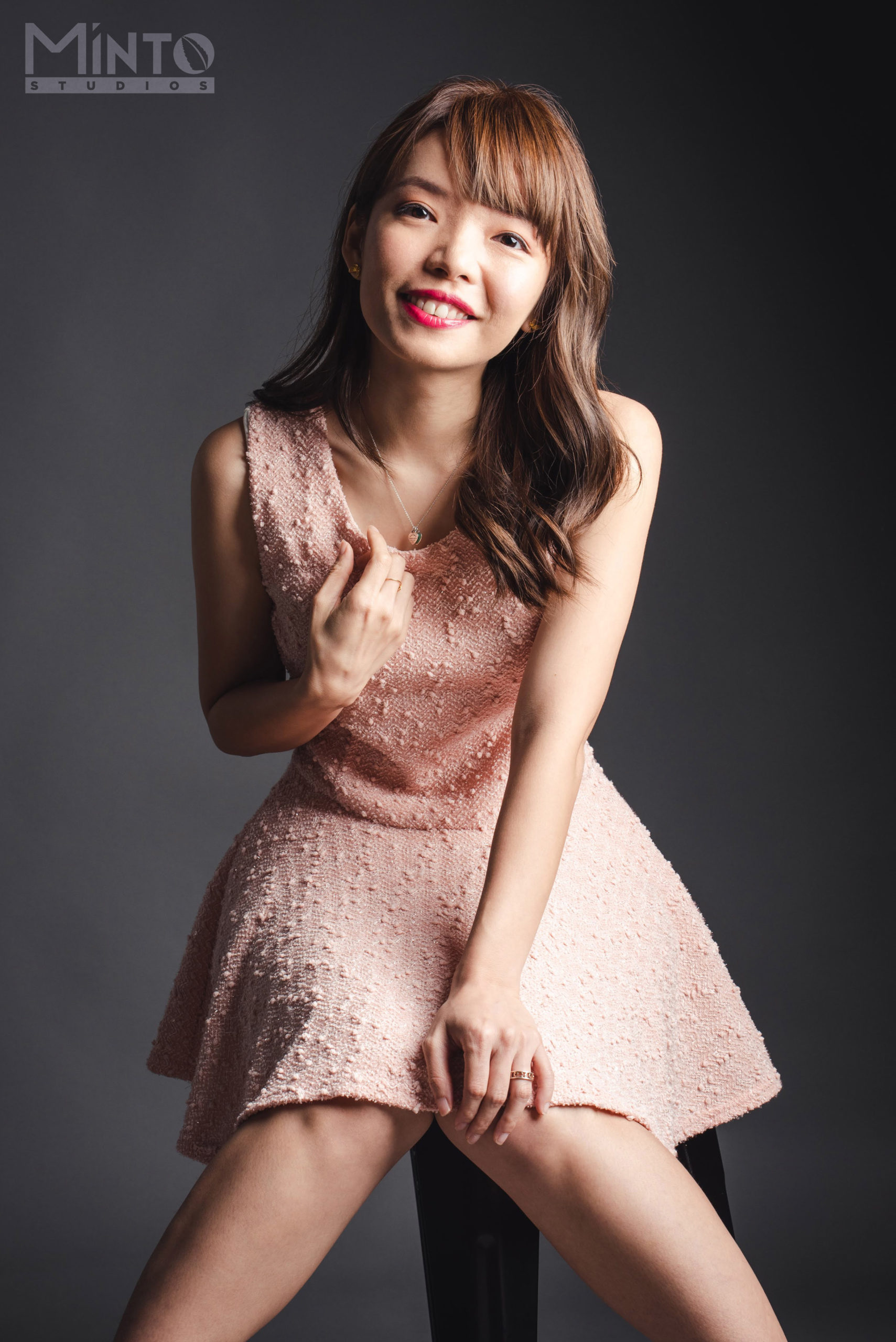 1/2 of #TheEpiphanyDuplet, Tiffany Yong juggles her ABCs – Acting, Blogging and Coaching/Consulting as she is fuelled by passion and drive to succeed.
It is not easy to make a living in Singapore just purely based on Acting, so with Blogging to help her with her online presence, and Coaching kids drama, private tutoring and freelance social media consulting to finance her life, she is currently leading the life most people hope to have: Living the Dream!