Shock Wave (拆弹专家) Movie Review | by tiffanyyong.com
Recommended Audience: Fans of Andy Lau 刘德华, Jiang Wu 姜武, Song Jia 宋佳, Ron Ng 吴卓羲, Philip Keung 姜皓文, Babyjohn Choi Hon Yik 蔡瀚亿, Herman Yau 邱礼涛 and action/crime/Hong Kong movie fans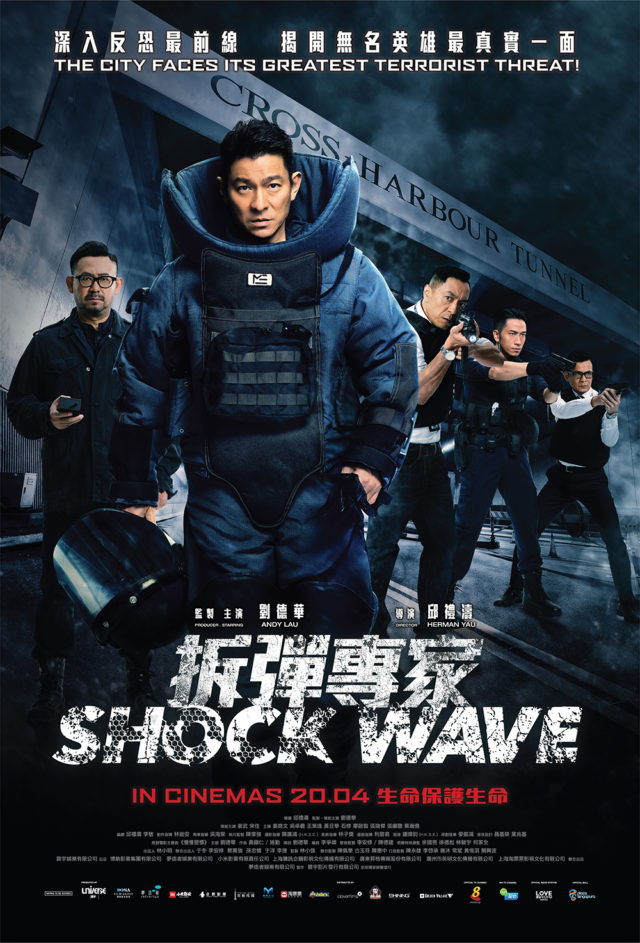 Shock Wave (拆弹专家) Movie Synopsis
JS Cheung, a Superintendent in Explosive Ordnance Disposal Bureau (EOD) of Hong Kong Police Force, went undercover seven years ago into the gang led by the most-wanted crime boss Blast. Cheung successfully uprooted the gang and arrested a few robbers including Blast's younger brother Biao. However, Blast was on the loose and he swore he'd be back for revenge. Seven years have passed and Blast kick starts his plan – a series of bomb attacks have sparked fear among Hong Kong citizens. To maintain law and order, Cheung must put Blast behind bars and he is ready to sacrifice his life to fight a tough battle with the ruthless bomber.
Shock Wave (拆弹专家) Viewer Rating: 3.5/5 ***
Shock Wave (拆弹专家) Movie Review:
Fans of Hong Kong crime movie get to watch and learn more about a different arm of the police division, the Explosive Ordnance Disposal Bureau (EOD) of Hong Kong Police Force, which focuses on bomb defusing. It was quite insightful learning about the different types of grenades, bombs, explosives and their strength through the film. Besides Andy Lau, you will get to see a lot of familiar faces appearing in the movie as supporting and cameo characters.
However, perhaps it is a movie directed and produced by big names, for a movie that focused on a singular bomb attack event, I was a tad disappointed with several aspects in the storyline and character development – something I thought a classic Hong Kong film by Herman Yau should probably excel in. For example, many veteran actors were given roles that exist for the sake of existing, and most of them lack personality and character depth.
There were a lot of excess scenes which made the story seem under-developed. The characters were featured in little slice-of-life sequences that are awfully out-of-place. It was done in order to create some semblance of character development to get the audiences to form some sort of rapport, before swiftly introducing their tragic demise. It felt like a failed attempt to have the viewers relate to them as real living people instead of the 2 dimensional undeveloped characters that they are.
This was disappointing, as the focus on characters such as the group of retired policemen (as above), the brave tour guide, the defiant lady in the tour group, led the audience to assume and anticipate that there would be more significant acts performed by them.
Andy Lau and Song Jia had great chemistry in their bed scenes ahem, but the whole romance felt pretty convenient. While it's ok to be breeze through their courting process, the sudden blowing hot and cold felt out of place and irrelevant. Scenes seem to be all over the place and slotted in just because it seemed pretty romantic or heroic. The whole romance felt that it could be taken out and not make much of a difference to the plot.
I know by now, you will be thinking, is the movie even worth watching? I can still assure you, yes, the film's explosive-ness is still good enough to shock you. I had high expectations because it was director Herman Yau, a director whose works I quite like. There were still some characters who made the ticket worth its value. One of them is Huang Tian Nuo (蔡瀚亿 Babyjohn Choi Hon Yik), an off-duty police who was held hostage in the bomb threat attack. That one seemingly-cliché sequence where he appeared with bombs attached to him was done so well and powerful that it was difficult not to empathise with the character. With little lines and limited screen-time, I dare say that he had outshine many of the veteran actors in the film.
The other interesting character was Philip Keung's Police officer YW Kong. His rash and impulsive reaction was a huge contrast from Andy Lau's calm and sometimes happy-go-lucky demeanour. It felt odd initially, but when the reason behind his behaviour was revealed, the impact was strong enough for the audience to root for him and empathise with him.
All in all, Shock Wave is definitely a film that can impress the mass audience, but hardcore fans who are into solid storyline might find the pacing and development somewhat lacking.
Do You Know?
This is the third time Andy Lau worked with Herman Yau, after 1991's Don't Fool Me (中环英雄) and 1999's Fascination Amour(爱情梦幻号). Herman Yau said that he waited 3 years to fit this film into Andy Lau's schedule. Andy Lau's new company Infinitus Films was also involved in the production.
For the role, Andy Lau attended some training from the professionals in Hong Kong for a period of time. Now he knows how to deactivate a bomb, but he joked that he just didn't know if it will succeed. He had to put on a 40kg bomb suit and film under 30 over degree celsius.
The product build a 1:1 model of two-thirds of the Cross Harbour Tunnel (红磡 [kàn] 海底隧道) for the filming and bombed it down in the end. In order to get the explosive effect, the team installed many explosives indoor to simulate the explosion scene. As the scene have to be completed in one take, the preparation took more than 4 hours to prepare.

The original theme song "慢慢习惯" (Getting Used To) is composed by Singapore music producer Eric Ng 黄韵仁, lyrics written and sang by Andy Lau. The recording of the Cantonese version was delayed because of his back injury.
Behind The Scenes and Interviews
Check out Shock Wave (拆弹专家) Facebook Page!
Shock Wave (拆弹专家) is out in cinemas on 20 April 2017.
xoxo



Facebook | Instagram | Twitter | YouTube
*Disclosure: Invitation by Clover Films. No monetary compensation was received for the movie review.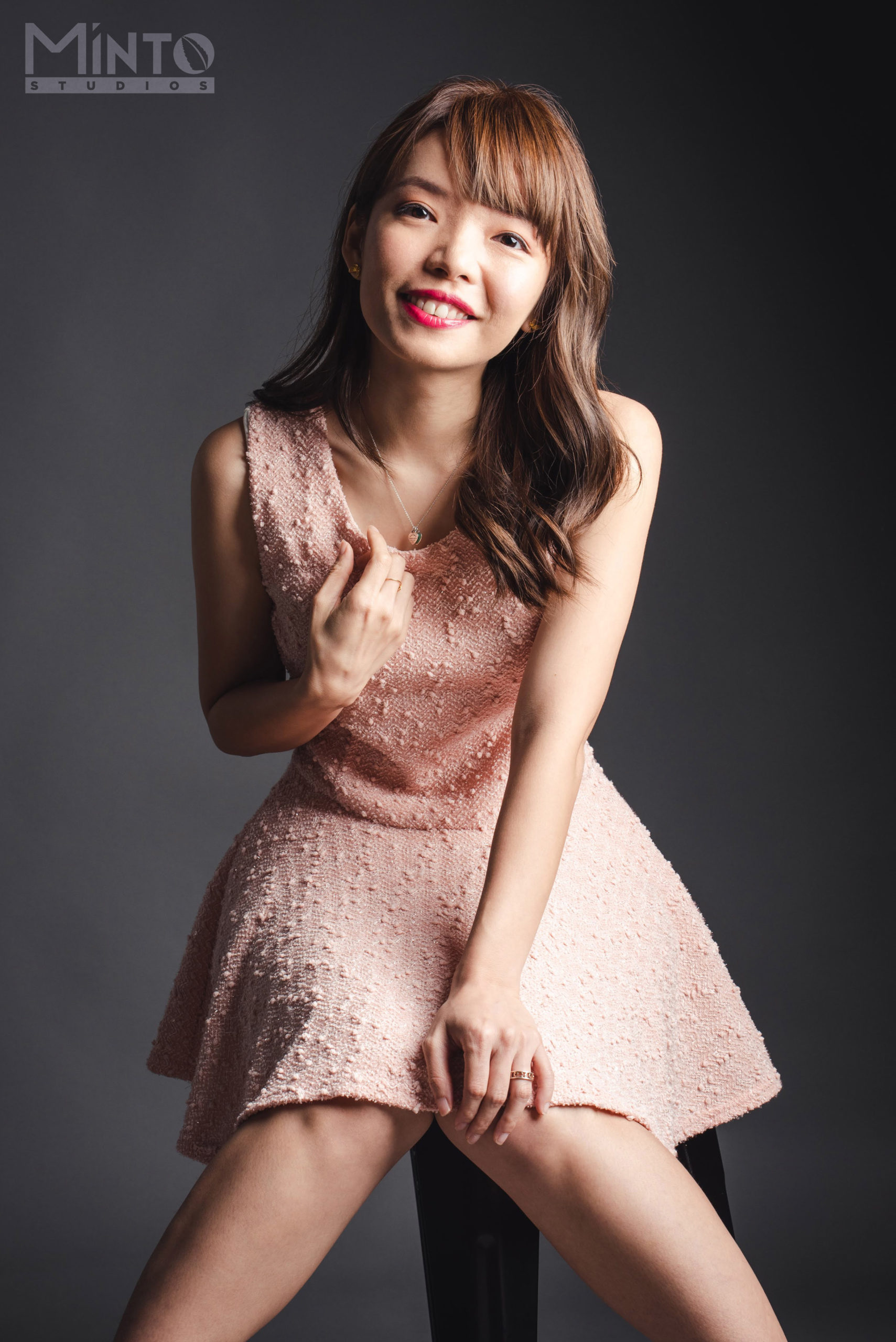 1/2 of #TheEpiphanyDuplet, Tiffany Yong juggles her ABCs – Acting, Blogging and Coaching/Consulting as she is fuelled by passion and drive to succeed.
It is not easy to make a living in Singapore just purely based on Acting, so with Blogging to help her with her online presence, and Coaching kids drama, private tutoring and freelance social media consulting to finance her life, she is currently leading the life most people hope to have: Living the Dream!