Nessun Dorma (凶手还未睡) Movie Review | by tiffanyyong.com
Recommended Audience: Fans of Gordon Lam Ka Tung 林家栋, Andy Hui 许志安, Janice Man 文咏珊, Jacky Cai, Wilfred Lau, Coco Chan, Steve Chan, Candice Yu, Herman Yau 邱礼涛 and Psychological thriller movie fans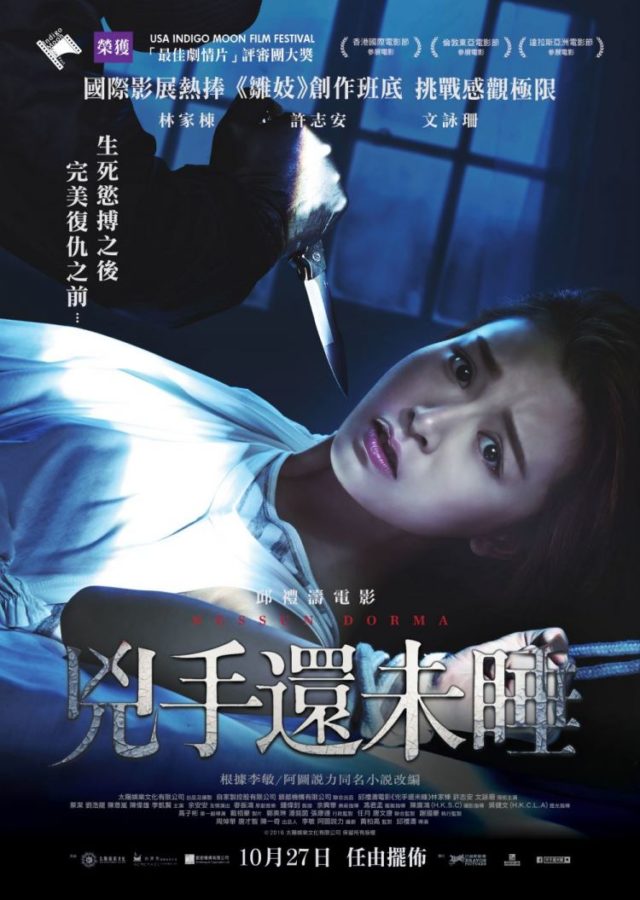 Nessun Dorma (凶手还未睡) Movie Synopsis
The beautiful yet naive Tsang (Janice Man) has second thoughts about her arranged marriage with the most eligible bachelor in town (Lam Ka Tung) because she is secretly in love with the dog-loving math prodigy Fong (Andy Hui).
One night, she is attacked on her way home. She wakes up and finds herself trapped in a room and tied to a bed naked. She was raped but managed to escape…
Nessun Dorma (凶手还未睡) Viewer Rating: 3.25/5 ***
Nessun Dorma (凶手还未睡) Movie Review:
Supposed that you're given three choices: With one being a big prize and the other two having nothing. You pick, say Choice 1, and the gamemaster, who knows where the prize is, show you choice 3, which has nothing. He then give you another chance to change your choice, would you change it?
This is the famous Monty Hall problem (蒙提霍尔定律) analogy which was used more than once in the film of Nessun Dorma.

Besides the theory, the film is named after the the famous opera Turandot (杜蘭朵) which also hinted where the plot will lead you to. The story escalated pretty quickly, with Tsang getting kidnapped and the audience get to play detective with the intermittent flashbacks. However, there were clues as well as diversions in these memories.
I first noticed Janice Man in Helios and Paris Holiday and was impressed how she transformed from a skilled killer and rebellious girl to a mild and dainty lady. While there were nude scenes, the implied scenes were all tastefully done, making her vulnerable rather than R-rated. The character might be a little too "jumpy" for my liking, but her plight pose a valid question to us – What should one do after a rape? Does reporting to the police means losing privacy?

4 years since Andy Hui last appeared on big screen, his character Fong gave quite a few surprises. As a math prodigy, his performance was somewhat overpowered by damsel Tsang and Gordon Lam, the sadistic rich man who seem to have a craving for many kinds of people. As a mysterious man, I was a little disappointed by the choppy and rushed ending.
The film had a loophole which I can't help but mention. When Tsang tried to escape from the enclosed room, she managed to dig a hole which led to sunlight and grass. Yet when they returned once more to the same place, the "room" appeared to be in an enclosed metal container. Also, Tsang's personality change from a weak and traumatised lady to a cruel, sadistic one was also a tad too fast. It made me feel that I might have missed out certain plots (due to edits, perhaps?) that led her to her behaviour.
Overlooking that, the film is generally an interestingly sadistic watch. But way milder than Giddens Ko's The Tenants Downstairs.
Do You Know?
The film is named after the Giacomo Puccini's frequently performed opera Turandot (杜蘭朵). Nessun Dorma means "None shall sleep" in English. It is an aria from the final act and is one of the best-known tenor arias in all opera. It is sung by Calaf, il principe ignoto (the unknown prince), who falls in love at first sight with the beautiful but cold Princess Turandot. However, any man who wishes to wed Turandot must first answer her three riddles; if he fails, he will be beheaded. In the aria, Calaf expresses his triumphant assurance that he will win the princess.
This film won the Jury Award for Best Feature Film at the Indigo Moon Film Festival.
Janice Man was caught crying by the streets after wrap, and she was so stressed before shoot that she had insomnia and emotional breakdown. In the scene where Gordon Lam physically abused Janice, the scene was so realistically done (under the request for Janice Man) that she couldn't stop crying even after filming ends.
Director Herman Yau 邱礼涛 expressed how he created this film based on the social question on whether victims who were sexually assaulted would report to the police or keep it under wraps.
Behind The Scenes and Interviews
Check out Nessun Dorma (凶手还未睡) Facebook Page!
Nessun Dorma (凶手还未睡) is out in cinemas on 3 November 2016.
xoxo



Facebook | Instagram | Twitter | YouTube
*Disclosure: No monetary compensation was received for the movie review. Invitation by Shaw Organisation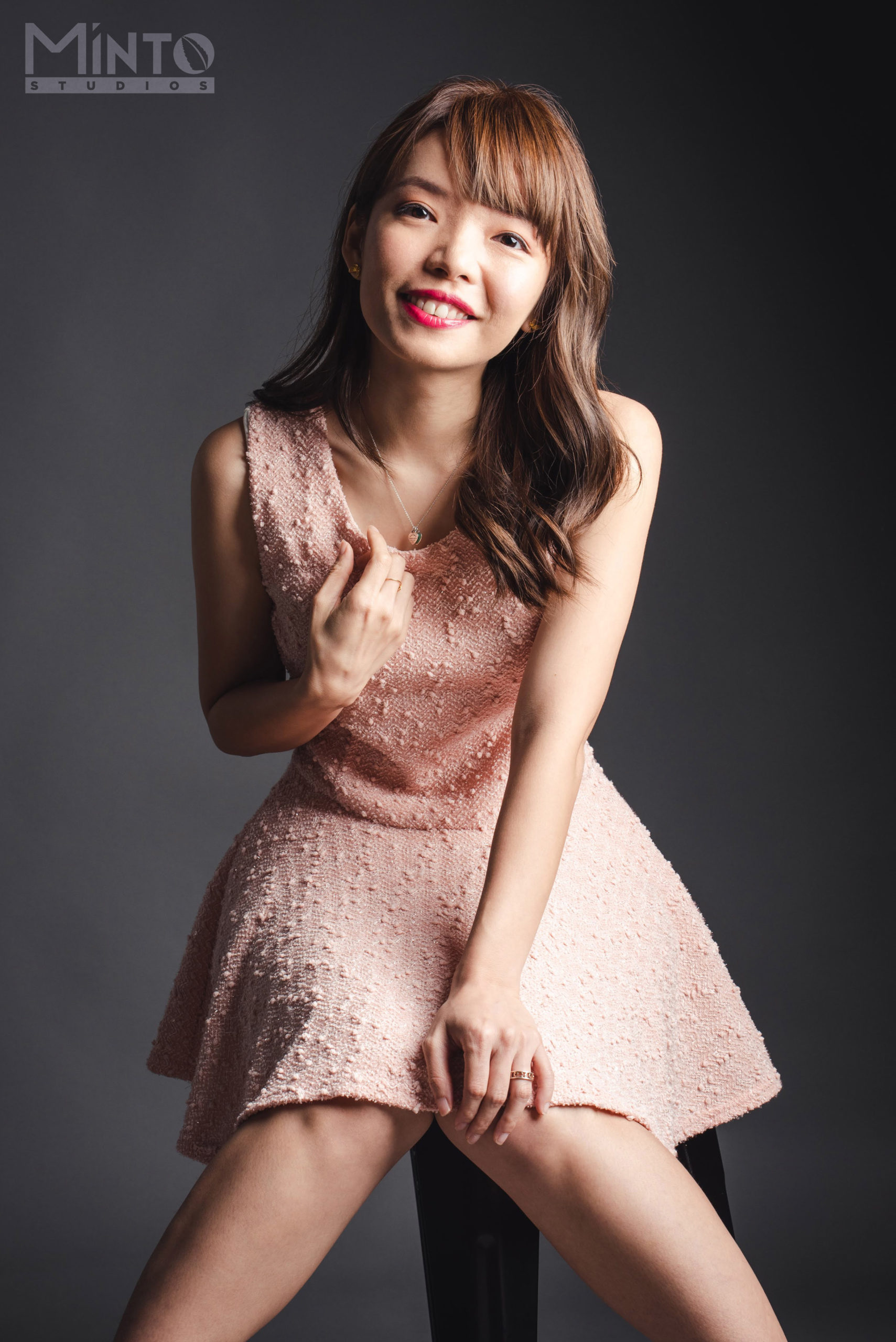 1/2 of #TheEpiphanyDuplet, Tiffany Yong juggles her ABCs – Acting, Blogging and Coaching/Consulting as she is fuelled by passion and drive to succeed.
It is not easy to make a living in Singapore just purely based on Acting, so with Blogging to help her with her online presence, and Coaching kids drama, private tutoring and freelance social media consulting to finance her life, she is currently leading the life most people hope to have: Living the Dream!