Be Acne Free 1: Who wants an Acne-Prone Skin?
That's like a silly question, right? Who will do round telling people I want acne skin? I guess I am one of the few rare bloggers who has really bad skin. So here it goes:
How I get my acne-prone skin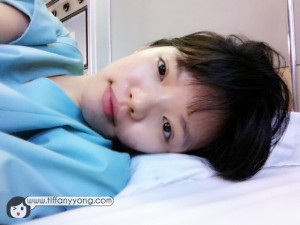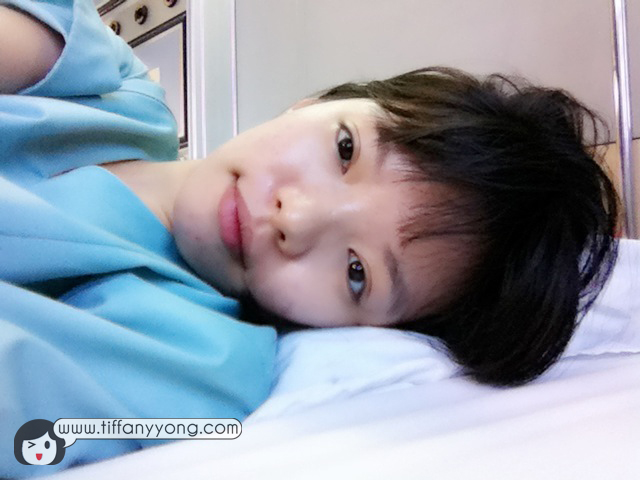 I used to have a pretty ok skin, with pimples once in a while, and there was a period of time where I can even be on screen (TV) without makeup! (Click on the photo above to see moi pretty ok skin!)
But then, because of late night sleeps (like 3am!), irregular menses, thick make-ups from acting, pimples start popping non-stop. It worsen at the start of this year, when my period was late for 3 weeks. You can imagine how frustrated I was.
I tried many solutions, but avoiding western medicines as it usally has side effects, and the problem persists once I stop my medicine intake. I was really desperate, going for facials, massages, beauty products etc, but none really solve the root problem. I also tried taking Chinese medicine to treat my hormonal imbalance, which is super slow. I guess people with similar problems will be able to understand how I feel.
So I thought I will blog about my personal experiences and journey in search of numerous and countless solutions to get back healthy skin, and hopefully, help whoever's in the same situation as me! For people who had experienced and managed to overcome the problem, do share with me your tips!
I've heard of how many Taiwan celebrities does acupuncture for slimming and beauty, but I never knew who are those doctors in Singapore. But thanks to a friend, I was introduced to this particular TCM (Traditional Chinese Medicine) doctor who specialise in acupuncture.
Chung Yung Fang Han Dian TCM Clinic
Dr Chung has relocated her clinic to Chinatown with effect from January 2014 and renamed her clinic Han Dian TCM Clinic.
This slideshow requires JavaScript.
Ms Chung Shu Feng is a fully registered TCM Physician. She attained Bachelor Degree in Traditional Chinese Medicine at Beijing at Nanjing University and Higher Diploma from Singapore College of Traditional Chinese Medicine. Ms Chung, is also a member of Herbalist Association of Singapore.
So what she specialise in is to cure problems like Endocrine Disorder obesity 內分泌失調肥胖, Irregular Menstruation 月經失调, Acne Problem by using a method called Abdominal Acupuncture 腹针治疗.
Part 1: Stopping the Acne from POPPING OUT!
So besides acupuncture and chinese medicine, the physician also required me to do something SUPER DIFFICULT- That is changing my lifestyle. Our organs actually start repairing and resting at different timings. Me sleeping at late hours doesn't allow my organs to rest which is connected to my hormonal problems which are causing my pimples. (Which means, yes, there's no REAL shortcuts to great skin -.-)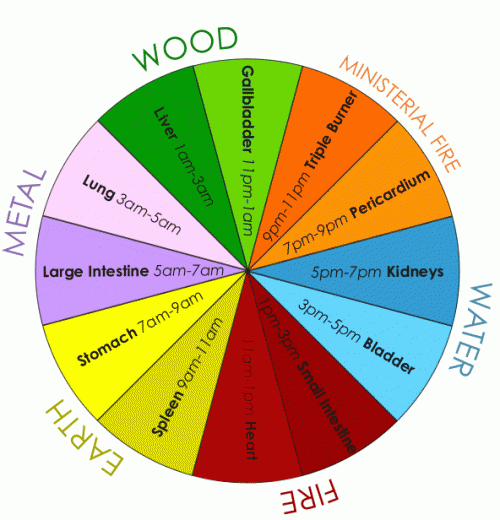 I'm a little porcupine!
P.S This is a rather difficult post for me as I cannot photoshop any of my photos! Ahhhh…. My horrible skin!
No face liao! Ok, but if I can get back my good skin, it's gonna be worth it!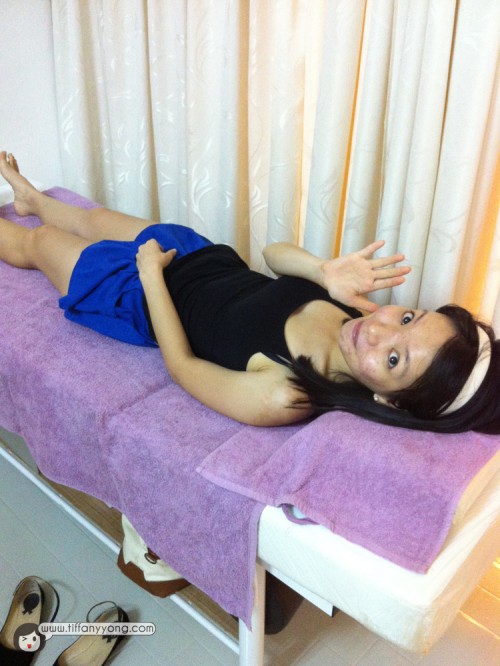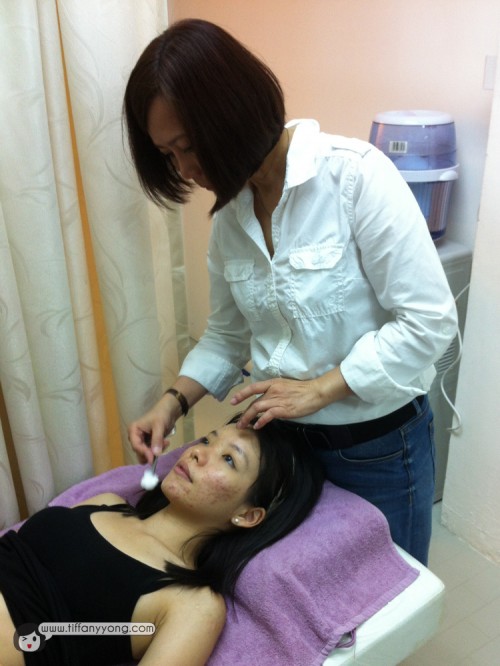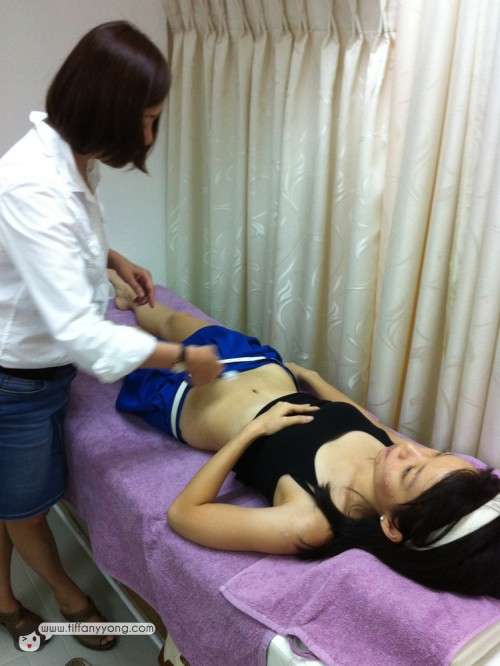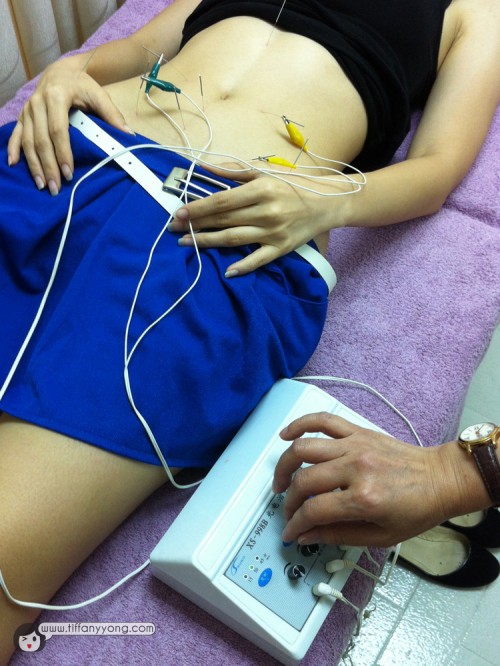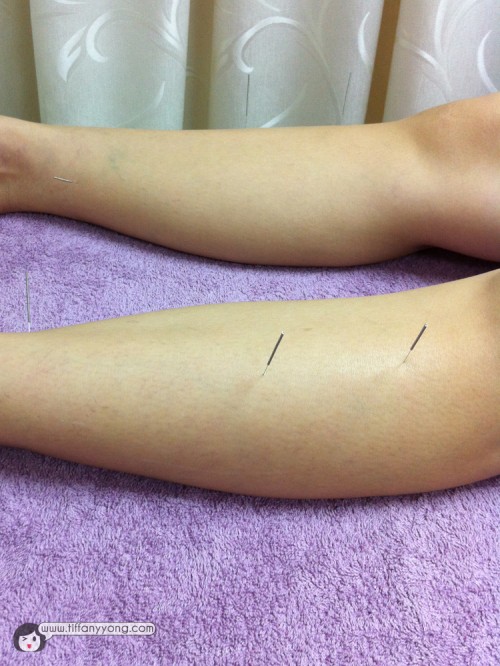 A lot of the redness you see on my skin are the old pimple scars that has yet to recover before new pimples break out. So I'm actually a very "scar-y" girl :P. So my period was late at the time I went to see Physician Chung, so she did some acupuncture and warn me that my period might come soon. Guess what, my period came on the night I went home! Whistle Cool huh?
What's the results?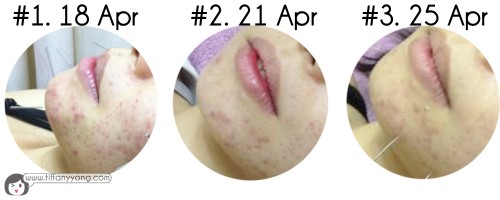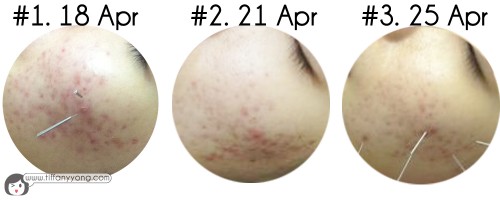 So above are the results after 3 treatments, all within one week. The first week, my BIG BIG Pimples went down, partly because my period came too and all the toxin come out too. The physician wanted me to NOT put makeup, but it was almost not possible with me going to so many events all the time.
Many a times, just like slimming, you have to really follow what the doctor says. I wasn't really sleeping before 12am like what the doctor wanted me to. So the results wasn't really fast as I am not an obedient patient 😛
On the third week, supposedly just before my periods again, I went back for acupuncture again. What the physician did was to treat my problem according to my menstrual cycle. With that, I hope I will get back my good skin soon!
How to Get to the clinic (New Location!)
Dr Chung has relocated her clinic to
汉典中医 (Han Dian TCM)
2 Havelock Road, #03-16
Havelock2, Singapore 059763
Opening Hours: Monday – Friday: 10.30am – 8pm | Sunday: 10.30am – 2pm | Closed on Saturday & Public Holidays
Address- 443 Ang Mo Kio Ave 10, #01-1245 (S) 560443
Appointment Hotline: 6554 2048 (Same!)
Consultation Hours
Monday – Friday: 11:00am – 8:00pm
Saturday & Sunday: 11:00am – 4:30pm
Closed on Tuesdays and Public Holidays
FREE Trial
Call 6554 2048 and quote my name :Tiffany or Hui Ting 慧婷 to get free first consultation and 1 treatment.
P.S. The clinic does sell treatment packages,
Usual
Abdominal Acupuncture for weight-loss: $60 per session
Package: $60 x 10 = $600 (for 10+1 sessions)
Click here to check out the Price list for other treatment sessions. Do note that the price list is accurate at the point of time of update and is subjected to change.
With Quote: Tiffany or Hui Ting 慧婷
Package: $60 x 10 = $600 (for 10+2 sessions)
This slideshow requires JavaScript.
Check out my Part 2: Drinking alkaline water… will it help me with my acne problem?
xoxo




Disclaimer: Please be rest assured that even though the products and services were subsidized, it does not have any bearing on the content of this post. Opinions stated are genuine and honest.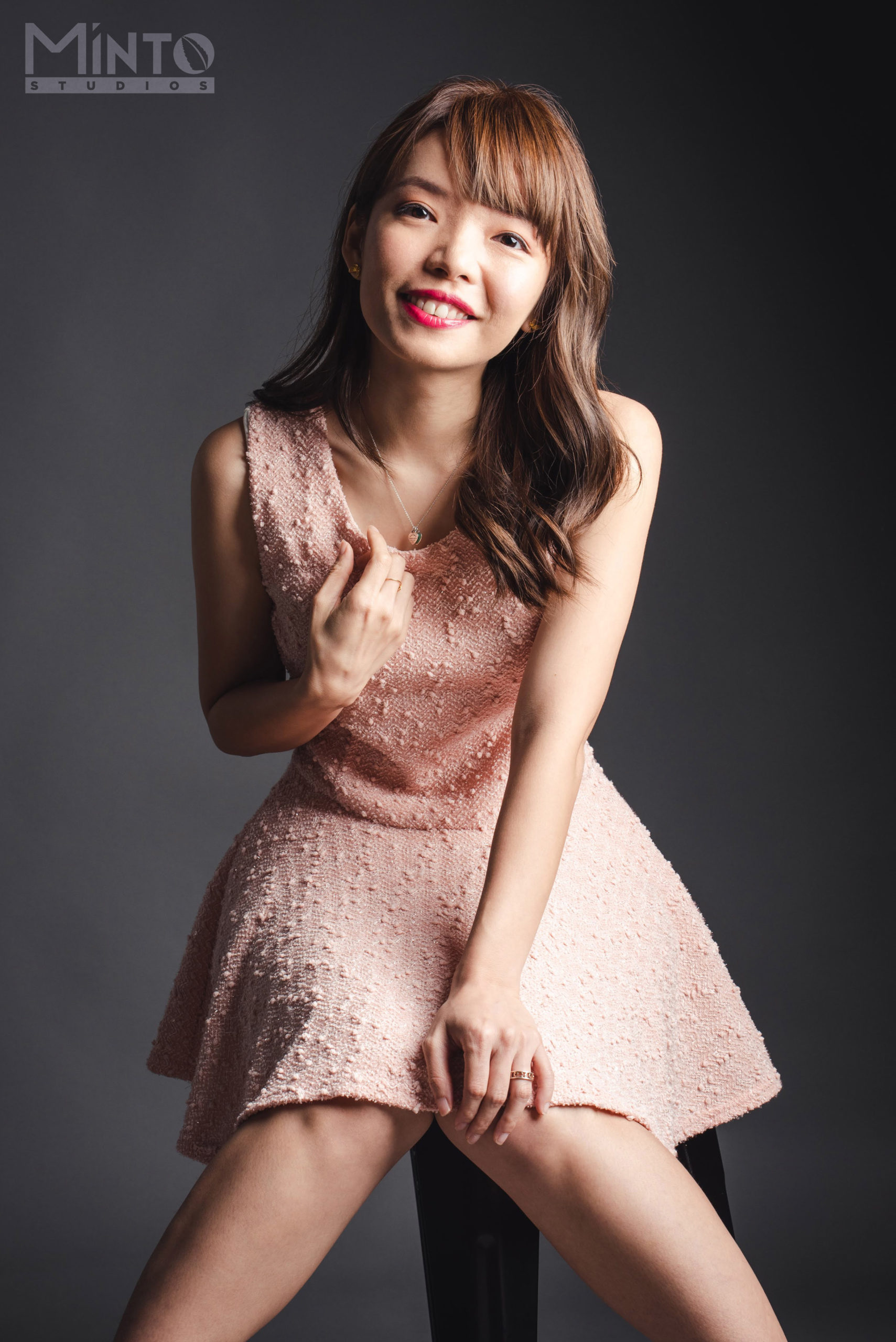 1/2 of #TheEpiphanyDuplet, Tiffany Yong juggles her ABCs – Acting, Blogging and Coaching/Consulting as she is fuelled by passion and drive to succeed.
It is not easy to make a living in Singapore just purely based on Acting, so with Blogging to help her with her online presence, and Coaching kids drama, private tutoring and freelance social media consulting to finance her life, she is currently leading the life most people hope to have: Living the Dream!