Be Acne Free 2: GoodWater for my family's Health!
Here's Part 1 of my journey to getting rid of my hormonal acne: Going to TCM acupuncture
Ok, this title looks really commercialised, but I guess it's what I wanted to express. So thanks to Douglas, a friend of mine who is working in a company that supplies and sell Alkaline Water Machine (worth $1388), I get to experience and drink alkaline water free!
I'm not sure how good this is going to be, but I guess everyone know how desperate I am to want to solve my breakout problems! I never knew this could help in the "beauty" way, but I have heard about alkaline water years ago when the famous radio deejay Dongfang Billy (Billy Wang) contracted cancer and started promoting the water. But the prices of the machines were usually quite high whenever I see them at roadshows (even till last year). I remember seeing one at some 50s expo roadshow, selling at $3K+.
What's alkaline water?
Alkaline water, aka ionized water, is water that has a pH level greater than seven. The water that undergo electrolysis from the machine is clean, free of chlorine or other harmful substances, rich in mineral and is excreted fast with waste as it is quickly absorbed due to its small water elementary particle. Weak alkaline water helps digestion and absorption of food intake. It also aids detoxification.
The GoodWater Electrolysis Machine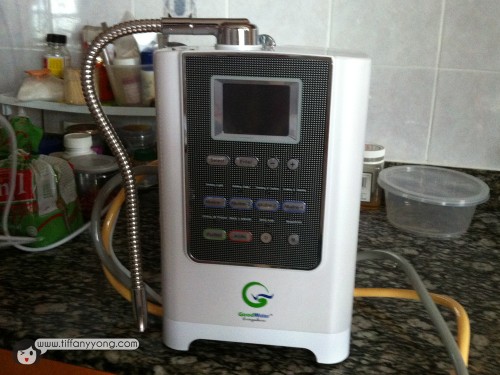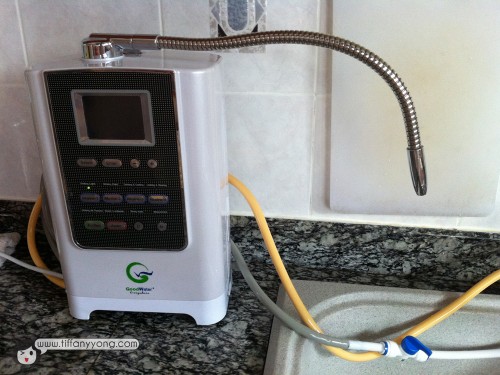 Me and my family members' initial experience using the machine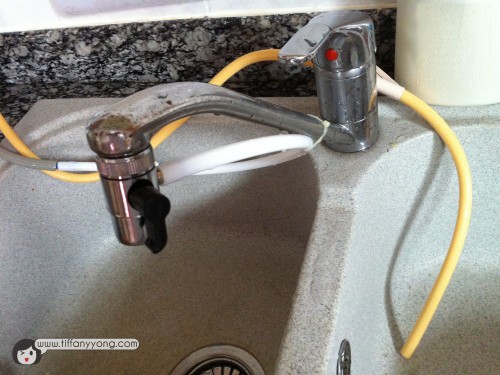 My mum was really frustrated when she first saw the machine. She didn't expect that it requires electricity and that it needs a slight change in piping. Having an addition box near the basin kind of irritates her. So what I did was to let her read about the benefit of the alkaline water, and since she's worried about my dad's health, she decided to give it a try.
For me, I thought it was kind of wasteful, as I had to wait about 1-2 seconds before I can use/drink the water. And nearly 40-50% of the acidic/waste water coming out from the other pipe is going down the drain as I'm using the alkaline water. But for the sake of health, hopefully, this alkaline water will work and help me and my family!
My initial experience drinking the alkaline water
Douglas advised me to start drinking the water from 8.5 pH and slowly increasing as the week goes by. But I was curious what will happen if I drink 9.5 pH or 10.0pH straight away. He said that some might experience slight diarrhea (my eyes lit up, as I do have constipation problem :P) So I decided to challenge myself and go straight for 10.0 pH right from the start.
So what's the Results
I did not really get any diarrhea, but my constipated problem got better.
This is just a quick share on my initial experience with this new "toy". Will be sharing more after using for a longer time! There are claims that cooking with the water will make the food tastier and also beauty effects for the skin using the water. I will try out and share more with everyone soon, k?
If you are interested
Showroom Address: Blk 34 Whampoa West, #01-87 Singapore 330034 (Just next to Boon Keng MRT Station)
Here's the website for the GoodWater machine I am using. 😀
P.S. I will try to get discounts for you guys, k! But I feeling it will be good to check it out for yourself too!
xoxo




Disclaimer: Please be rest assured that even though the products were sponsored, it does not have any bearing on the content of this post. Opinions stated are genuine and honest.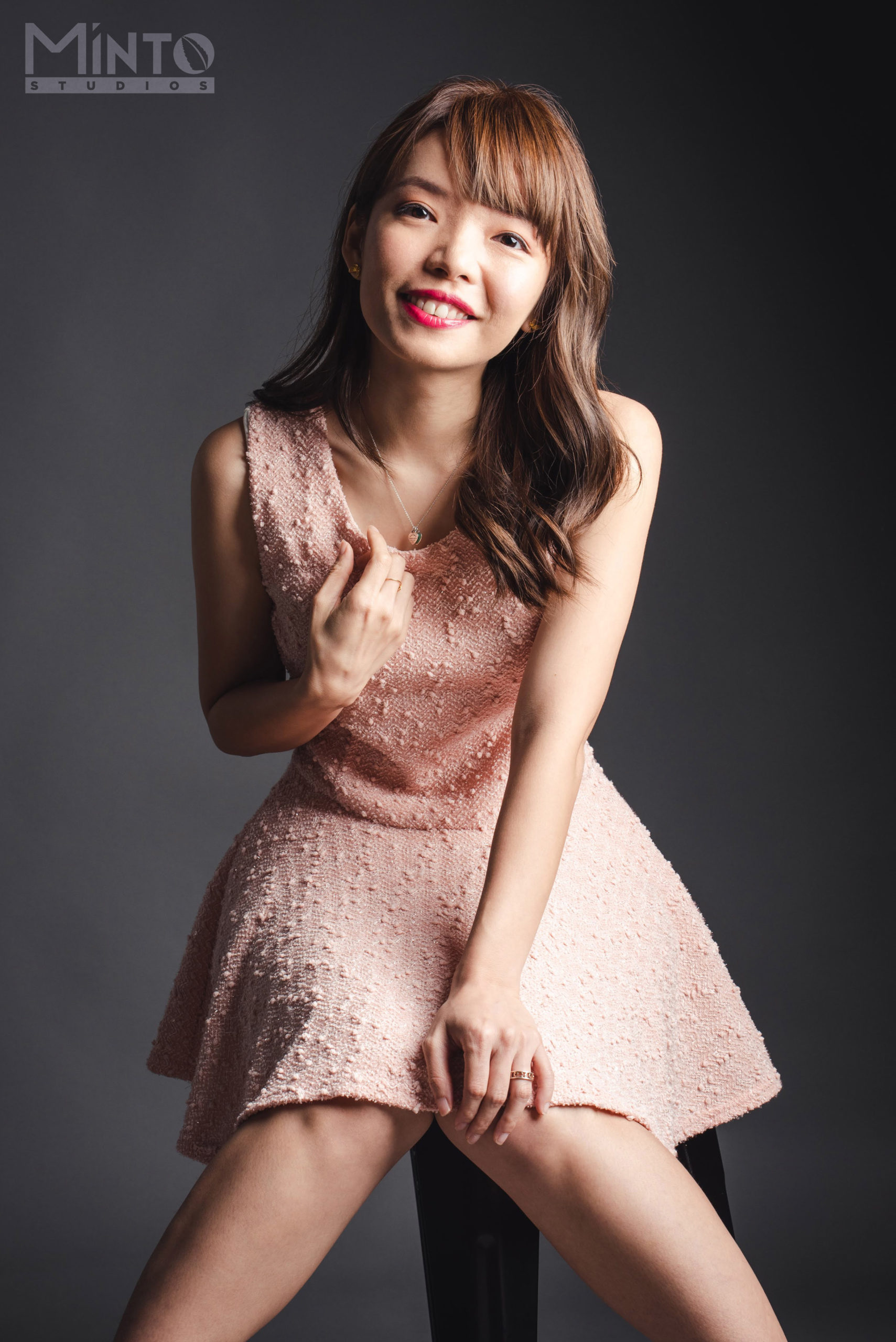 1/2 of #TheEpiphanyDuplet, Tiffany Yong juggles her ABCs – Acting, Blogging and Coaching/Consulting as she is fuelled by passion and drive to succeed.
It is not easy to make a living in Singapore just purely based on Acting, so with Blogging to help her with her online presence, and Coaching kids drama, private tutoring and freelance social media consulting to finance her life, she is currently leading the life most people hope to have: Living the Dream!