Beijing 101 Review: Visible Results in 1 Treatment
I used to associate hair loss with ageing, as in "only old people will have hair loss problems". But lately, I've seen more and more friends of my age suffering from hair problems. They either become "shiny bald" – yes, the Vin Diesel bald, or suffer from pre-mature grey hair.
"Do These Hair Loss Treatments Really Work?"
However, I bet this is the question everyone have in mind whenever they see any classic hair commercial showcasing before-after miracles (which we know it's probably 2 different models or make-up) OR reviews raving about how great these hair-loss prevention or hair care centers were.
Well, at least this is what I had in mind when I see one. So when Beijing 101 Hair Consultants invited me for a trial, I was skeptical. I don't like to paint rosy pictures, over-promising readers with results which do not work. Hence, when I expressed my concerns to the 43 year-old Chinese Herbal Hair Care centre's representatives, I was surprised that they still want me to experience the award-winning treatments for myself and verify the claims. As the saying goes, true gold fears no fire (真金不怕火炼), so challenge's accepted!
With this session, I hope to be able to address some popular questions and validate their claims:
1) Is it really THAT effective / Does it really show 90% visible results (when treating common hair issue)?
2) How long will it take for us to see any visible growth?
Consultation: Scalp Analysis
This is a segment I dread because of the tedious and detailed "questioning" by the consultant. However, it is paramount for the consultant to know our lifestyle habits so that they can prescribe the right solution to the underlying problem.
Selina, my consultant provided some insights to how some of my dietary and sleeping habits might have affected the health of my scalp.
Main Problems: Preference for eating spicy food, late sleeping hours (≈ 2 – 3am) and sleeping with hair wet!
I was pretty confident about my computerized scalp analysis results as I've just visited another haircare centre a month before visiting Beijing 101 for a trial session, so I was pretty confident my scalp should be pretty ok. But I guess you guys can see from my reaction that the scan results show otherwise.
Did You Know?
Excessive sweet food will obstruct hair growth. Take more protein-rich food (ie. soybean, milk, eggs & fruits) for healthier hair!

I thought I will most probably see some dandruff (as I had chronic dandruff problem) and perhaps oily scalp. But I saw more than that! There were a lot of sebum clogs which can't be seen with naked eye in each hair follicle (goosebumps) and apparently, these can't be removed by our daily shampoo. Besides that, some of my hair shafts were damaged due to all my prolonged hair dyeing. >.<
Did You Know?
Sebum clog is formed when sebum + dirt + chemical residue + dead skin cells gets inside the follicle. If you often use chemical hair products (hair spray, wax etc.), it adds another level of damage that your hair has to fight against. When hair follicles get clogged, it prevents the hair follicle from coming to the surface, weakening both the scalp and the hair strands. Too much sebum build-up will eventually harden and hinder the growth of healthy hair. When hair that falls out (>) is more than regrown hair, due to the clogged follicles, hair thinning and eventual hair loss occurs. 
These are actually pretty common problems for people who have oily scalps. Selina recommended me to go for a Puriscalp Mask treatment + a Meridian Herbal Treatment.
Puriscalp Mask Treatment: Deep Cleansing
In case you are wondering, all Beijing 101 treatments uses premium-grade natural herbs such as He Shou Wu (何首乌), Ling Zhi (灵芝), Ginseng (人参) and Dang Gui (当归) in their treatment products to treat the symptoms of hair and scalp issues, as well as the root of the problems.

The Puriscalp Mask deeply cleanses the scalp and removes excessive sebum, provide essential nutrients to the hair follicles while expelling toxins so that the scalp regained its natural balance.
Did You Know?
It is VERY important to have balanced oil secretion! Just like our skin, no oil doesn't mean good skin. So while an oily scalp is troublesome, for optimal hair growth, we should not try to strip our hair of the natural oils with harsh or drying products.
My friendly hair therapist Linda, had to section my hair bit by bit and apply the cooling mask liberally onto my scalp with the brush. It was followed by a quick massage to stimulate collagen production and help with the healing process.  It is then left to sit for 20 minutes.

The minty mask was then washed off, followed by a hair wash with Beijing 101's in-house shampoo. The shampoo contains premium grade Chinese herbs of Dang Gui (当归), Long Dan Cao (龙胆草) and He Shou Wu (何首乌 Fallopia Multiflora) which provides essential nutrients and antioxidant effects to the scalp for optimum hair health. Linda saw that my tresses were tangled and frizzy from the bleaching, and shared with me the few must-know tips she has for all her customers.
Did You Know?
Applying (un-lathered) shampoo directly onto the hair will cause hair and scalp damage. Always lather up the shampoo between our palms before massaging it onto the scalp with our finger tips (NOT nails!). 37°C water is the optimal temperature to use. Hot water can make your hair dry and brittle by stripping off the protective oil from your hair. Cold water might not clean as effectively. 
Also, one of the easiest ways to prevent unnecessary buildup is by using natural hair products. Find shampoos and conditioners made from natural ingredients such as certified organic tea tree, beta glucan, aloe vera and coconut oil. 
Puriscalp Mask Treatment: Hair Tonic
After blow-drying my hair, a nice-herbal smelling ampoule was applied to the scalp to help strengthen my hair follicle and prevent hair loss.
Did You Know?
Hair Dryer's heat can cause hair damage when not used properly. Always keep the dryer at a distance of 20cm from the hair while switching between hot & cold air. 

Just like how our skin is conditioned to absorb the nutrients of the mask after a deep cleansing scrub, our hair follicles are cleansed and ready for tonic absorption. Likewise, this herbal tonic is customised according to individual's condition. There are tonic for hair growth, hair intensify while some balance the pH value to solve dandruff issues. etc.
Meridian Herbal Treatment: Acupoint Massage
Here comes my favourite part! We all know massage is essential in solving hair loss or preventing hair loss as it helps improve circulation and get the blood flowing to your hair follicles. But do you know that your head will require different type of massage when you have different problems?
Beijing 101 identified the top 4 concerns in Singapore, namely: Tension (stiff neck, muscle ache, shoulder aches and pains), Stress (migraines, headaches, anxiety), Sleeping Disorder (insomnia, poor concentration, poor sleep quality) AND Overall Well Being (Traditional Meridian Herbal Treatment).

The Meridian Herbal Treatment is Beijing 101's traditional acupressure massage that helps to revitalize the scalp, encouraging healthy re-growth and also inhibits hair loss. It also clears the scalp from dandruff, dead skin cells, and other debris. Linda explained the key pressure points she focused on to flush out toxins, release stress and improve the blood circulation. It was really hypnotizing when she pressed certain pressure points and it actually sent a nice tingling feeling down my spine.
Did You Know?
The use of acupressure dates back to 1600 BC and has been used by the Chinese to treat various body ailments. Known as shiatsu massage in Japanese, firm pressure is applied to the affected areas based on the concept of Traditional Chinese Medicine (TCM). Pressure points like Wind Pool (风池) helps in unblocking nasal congestion, relieving pain in eyes, ears, throat, headaches and migraines while Heaven's Pillar (天柱) helps in relieving aches at the back of the head, neck pains, eyestrain, stress, insomnia and stiff neck. 

Also, the most known Baihui Spot (百会穴) located on the head, when stimulated will help supply the hair follicles with sufficient oxygen and nutrients, creating a favorable environment for new hair growth. I thought it was really easy and tried doing this myself at home, but I was wrong. It requires specially trained therapists to press accurately to release the tension, or you might end up getting bruised like me~
Did You Know?
Essential oils are also effective in stimulating the scalp and encourage emerging hair follicles to continue sprouting. For example, lavender oil is antibacterial, soothing and therapeutic.  Essential oils also naturally cleanse the scalp, and remove sebum from the scalp without over-drying.
Results After 1 Treatment
My consultant, Selina gave me a glimpse of my scalp after the whole treatment. It is pretty clear that all the dandruff, clogged pores are cleansed, which proves the effectiveness of a single hair treatment!

However, how much time does one typically need to wait before seeing hair growth? I don't want to keep waiting and not be able to see results!
This is what Selina, my consultant says –
Depending on the concerns of each customer, different people hope to achieve different results when they come to us. Some might wish to slow down hair loss, some wants quicker hair growth, others want thicker and stronger hair. So depending on the results they are aiming to achieve, and depending on the root cause of their hair problems (Stress, hormonal changes, pregnancy, diet or smoking), it will typically take 100-130 days to see new baby hair growth.
I do not have an obvious hair loss problem to prove that the treatment will work after an extended period of time. Hence I thought I will reach out to you guys to see who is keen to try the treatments from Beijing 101 for a period of time to see if your hair concerns can really be solved!
Do you have hair problems you wished to solve?
Here's a chance to be featured on my site and sponsored by Beijing 101!
P.S You don't have to be an influencer to be sponsored because Beijing 101 believes that the results will speak for itself!
Just email [ tiffanyyongwt at gmail.com ] your name, contact number, your hair concerns as well as attach a picture of your current hair condition (featuring the problems). I will look through all your photos and select suitable candidate(s) to undergo treatment at the hair care centre!
Special Reminder from Tiffany:
Just like monthly maintenance facials, or regular exercise, our scalp requires proper care too. But unlike our face or weight, many of us don't really notice hair loss until visible hair thinning or excessive hair loss is shown. By then, the debris build-up might have been there for months or years. So just like how it is impossible for one to lose a lot of weight (healthily) within a short period of time, it might take some time and a lot of care before one see lasting results!
Beijing 101 Hair Care Centres:
Besides treating hair scalp concerns and various patterns of hair loss problems, Beijing 101 also provide a wide range of hair services, such as treatments for greying hair, premature or excessive white hair, dandruff, oily scalp, hair cut and even herbal hair dye.
Enjoy an exclusive Hair-Gro Treatment @ $40 w/GST (U.P $366) + FREE Hair Care Travel Kit (worth $68)* when you make your appointment here!
*Disclaimer: Exclusively for new customers with hair problems only. Promotion products and free treatment redeemable after consultation and for one redemption per customer only. Other terms and conditions apply. All persons under 18 years of age must seek parental consent before proceeding. Individual results may vary.

Nex @ Serangoon Central #04-08, 23 Serangoon Central (near Serangoon MRT)
Century Square #04-08, 2 Tampines Central 5 (near Tampines MRT)
Hougang Mall #05-15 to 19, 90 Hougang Avenue 10, Singapore 538766
Causeway Point #05-02A, (near Woodlands MRT)
Junction 8 #B1-07A, 9 Bishan Place, Singapore 579837
Jcube #B1-05, 2 Jurong East Central 1, Singapore 609731
Tiong Bahru Plaza #01-129, 302 Tiong Bahru Road, Singapore 168732
Hotline: 6558 8101
Website: http://www.beijing101hair.com/ | Facebook: https://www.facebook.com/beijing101haircare
Email: enquiry@beijing101hair.com
Operating Hours: 11am – 9pm (Mon-Fri) | 10am – 7pm (Sat, Sun & PH) | *By appointment only
xoxo



Facebook | Instagram | Twitter | YouTube
*Disclosure: Please be rest assured that even though the services were sponsored, it does not have any bearing on the content of this post. Opinions stated are genuine and honest. Also note that all sources, information, content, links are valid to change at any time.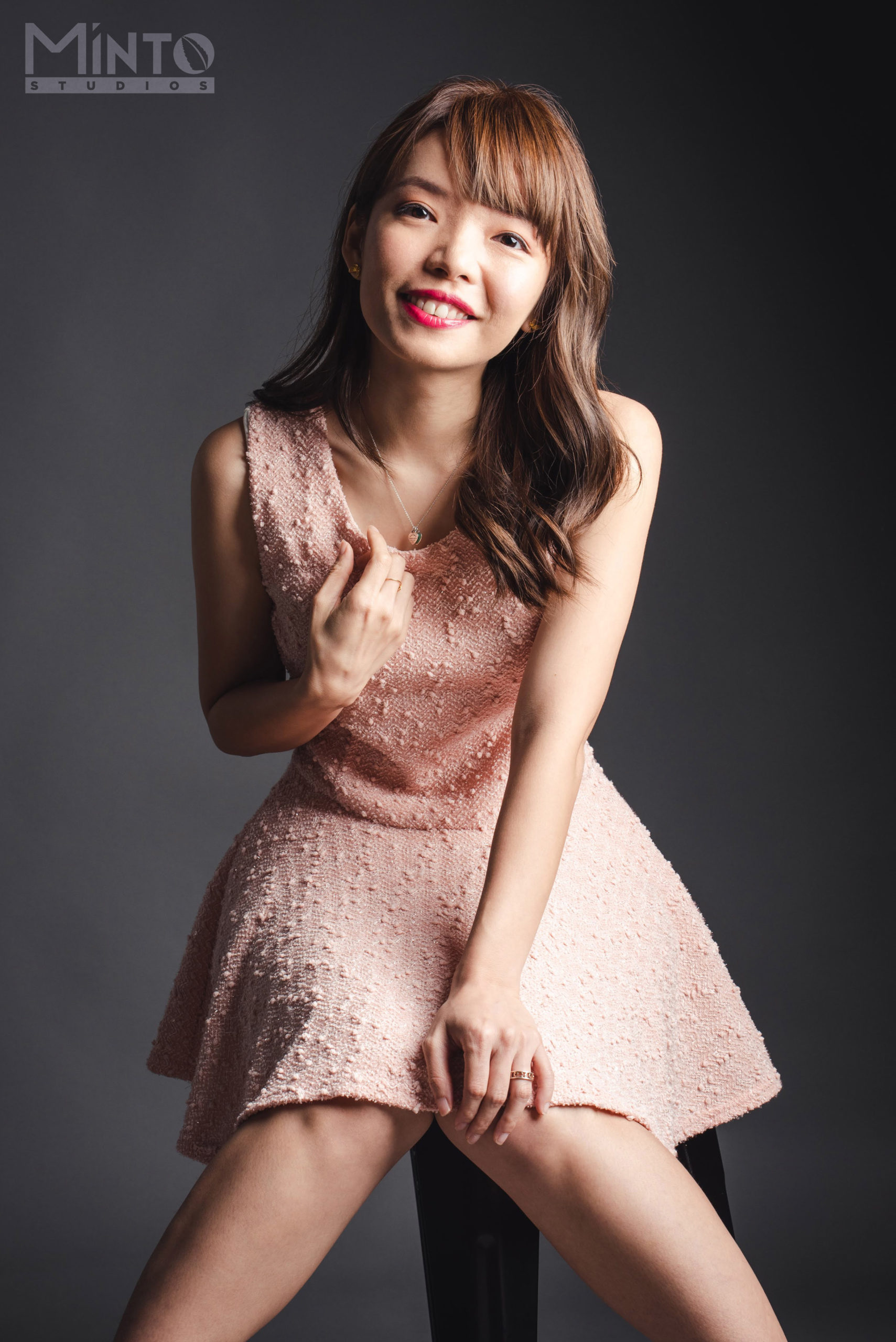 1/2 of #TheEpiphanyDuplet, Tiffany Yong juggles her ABCs – Acting, Blogging and Coaching/Consulting as she is fuelled by passion and drive to succeed.
It is not easy to make a living in Singapore just purely based on Acting, so with Blogging to help her with her online presence, and Coaching kids drama, private tutoring and freelance social media consulting to finance her life, she is currently leading the life most people hope to have: Living the Dream!