Be Acne Free 10: Is My Cozy Room Solution to my Acne Problems?
From the previous post, I shared my experience on how my skin got more break outs and sensitive after using Black Paint products for 2.5 months. I was recommended by Juliana, who had her Bridal Facial Treatment done at My Cozy Room to try to solve my problem there. In fact, I received the invitation in October, more than 1 month before Juliana's wedding, but at that time, I was still holding on to the fear that my face might get worse if I go for facial instead of continue using Black Paint, and that I should trust that Black Paint will help my skin get better.
Who Can Save My Skin in 10 Days?
I made an immediate-next-day appointment with My Cozy Room on the very day I decided to give up on Black Paint as the big day was nearing and I can't imagine facing so many people with my bad skin like that. It was really 临时抱佛脚 (embrace Buddha's feet in one's hour of need-seek help at the last moment) when I visited the salon on the 20th November, just 9 days before Juliana's Wedding and Celine, the owner was quite shocked by the condition of my skin. She told me how my skin was extremely sensitive and extremely clogged.
My Anti-Acne Facial Treatment – 90 minutes
20th November 2014: 9 Days to Wedding

With my face condition like this, all I want is for the bumps to stop appearing so that I can at least conceal the scars and look presentable in front of the camera and audience. I went ahead with the facial with a "Do-or-die" mentality, for I have already lost trust in any products and services.
After the initial cleansing, the therapist took about 45 minutes or so to do my extraction as 95% of my pores were clogged up! I will be lying if I tell you the extraction doesn't hurt, but with my skin in such a bad condition, I was more than happy feeling all the "houseface-keeping" in progress.

The whole treatment took the therapist 150-minute instead of the stated 90-minute. According to Celine, this "My Anti-Acne Facial Treatment" is a stem-cell facial treatment to relieve pimples and blemished skin. The treatment has natural ingredients like witch hazel and horsetail extracts which are known for their astringent and healing effects.It also help regulate the skin's pH and inhibits the growth of bacteria that cause blemishes.
My face was really red after after the facial (I know it looked kinda scary), but I felt so light and empty. I could actually feel my skin soft and without those irritating bumps beneath.
After Facial Care
I was provided a week's worth of the BABOR Skincare product samples, which is Germany's No. 1 professional skincare range to use. Besides the mild cleanser, the BABOR CLEANSING Cleansing Gel & Tonic 2 in 1 is a double-action cleanser that contains a cleanser and toner to deep cleanse skin quickly and simply in one easy step to combat existing blemishes and prevents new ones from forming. I like the BABOR Pure Daily Purifying Cream, a light 24h anti-blemish care for clearing blemished skin and encourages reddening and irritations to subside faster. My skin feels really supple and soft but not oily after using it.
My Illuminating Premium Facial Treatment – 120 minutes
25th November 2014: 4 Days to Wedding
It's every girl's wish to look good on every single occasion, not just on their big day. 4 days to the wedding, and although my skin had improved by a lot, it was still a little scabby. Celine encouraged me to come down for another session of facial, this time, with the 2014 award-winning luxurious treatment which was said to be able to soothe diverse skin problems – from dull, dehydrated, enlarged and clogged pores to acne or even skin sensitivity or pigmentation. (Skeptism-mode-triggered: Oh really?)
According to Celine, this treatment won the "Best Pre-wedding Facial" as the editor's face was not as red as compared to other salon's facials and she did not suffer from any post-facial breakouts. I've also read the bride-to-be, Juliana's experience on the treatment (Yes, she was raving how good it was!) and I still think it is most probably a marketing gimmick and only works on people with minor skin problems. So here's how I look before the "My Illuminating Premium Facial Treatment" (Above Image)
This treatment uses BABOR's premium range of skincare infused with Alpine Rose stemcells, and this treatment is customised with different types of products for people with different needs and problems. I was provided the BABOR Ampoule- New Skin (requires additional $28 top-up) meant for irritated and sensitive skin.
BABOR is the world inventor and largest manufacturer of beauty ampoules instant beautifiers, just behaves just like tonics, and their ingredients are absorbed by the skin 8 times faster than a moisturiser. The ampoule helps strengthens the skin's resistance to external influences and regulates the skin's natural oil and moisture balance, especially good for dry skin lacking in lipids.
For ultimate indulgence, this facial uses a Premium Alginate Peel-off Mask Kit that covers face, eyes, lips and up to the neck and it locks the products in the skin for maximum absorption. It has a super cooling effect which reduces the redness that come from the extraction. Comes with a pampering head, shoulders and hand massage.
Other Benefits of "My Illuminating Premium Facial Treatment": Tone up the skin, Minimizing & close up pores upon extraction, Wrinkle care, lifting, anti-aging, Lymphatic Drainage, Skin Rejuvenation & relaxation.
Results: With Makeup
29th November 2014: Juliana's Big Day; My first bridesmaid/Wedding Emcee Experience

This was how I looked with my usual basic make up on (Nope, I didn't get a professional make up artist to do my makeup, so I was using Rachel K's BB Cream and Compact powder! Well, if you look closely (this is an unedited photo- besides the cropping of course :P), my face wasn't completely flawless. There were still some pigmentation around the chin area which I couldn't conceal completely with my usual make up. But I was amazed by the effect of the facial and how much my skin had recovered over the short period of 9 days! Well, I believe the photos of evidence (above) speaks louder than any words of rave. Ain't it?
Update: Without Makeup
Some people were asking me for photo without makeup, so I found this photo which I took on 5th December, a few days after the wedding, and this is the results. I think it will be some time before all these scars and pigmentation are all gone, but I was glad I had the emergency facial from My Cozy Room to save my "face".
My Cozy Room Boutique Spa
Opening Hours: Weekdays: 11am to 9pm | Weekends: 10am to 8pm
Address: 56A Cairnhill Road. Singapore 229667
Tel: +65 6732 0030
Email:info@mycozyroom.com.sg
Click here to visit My Cozy Room Facebook Page| Website
PROMOTION 1: My Anti-Acne Facial Treatment at $88 (Usual: $188)
For 1st 20 customers: Receive a complimentary BABOR Mild Peeling Facial Scrub (travel size) worth $38
PROMOTION 2: My Illuminating Facial Treatment with 50% discount at $144 (Usual: $288)
For 1st 20 customers: Receive a complimentary BABOR Skinovage illuminating Serum (travel size) worth $68
Simply quote "Tiffany Yong's Special Discount" when you make your appointment!
xoxo



Facebook | Instagram | Twitter

Disclaimer: Please be rest assured that even though the products and services were sponsored, it does not have any bearing on the content of this post. Opinions stated are genuine and honest. Also note that all sources, information, content, links are valid to change at any time.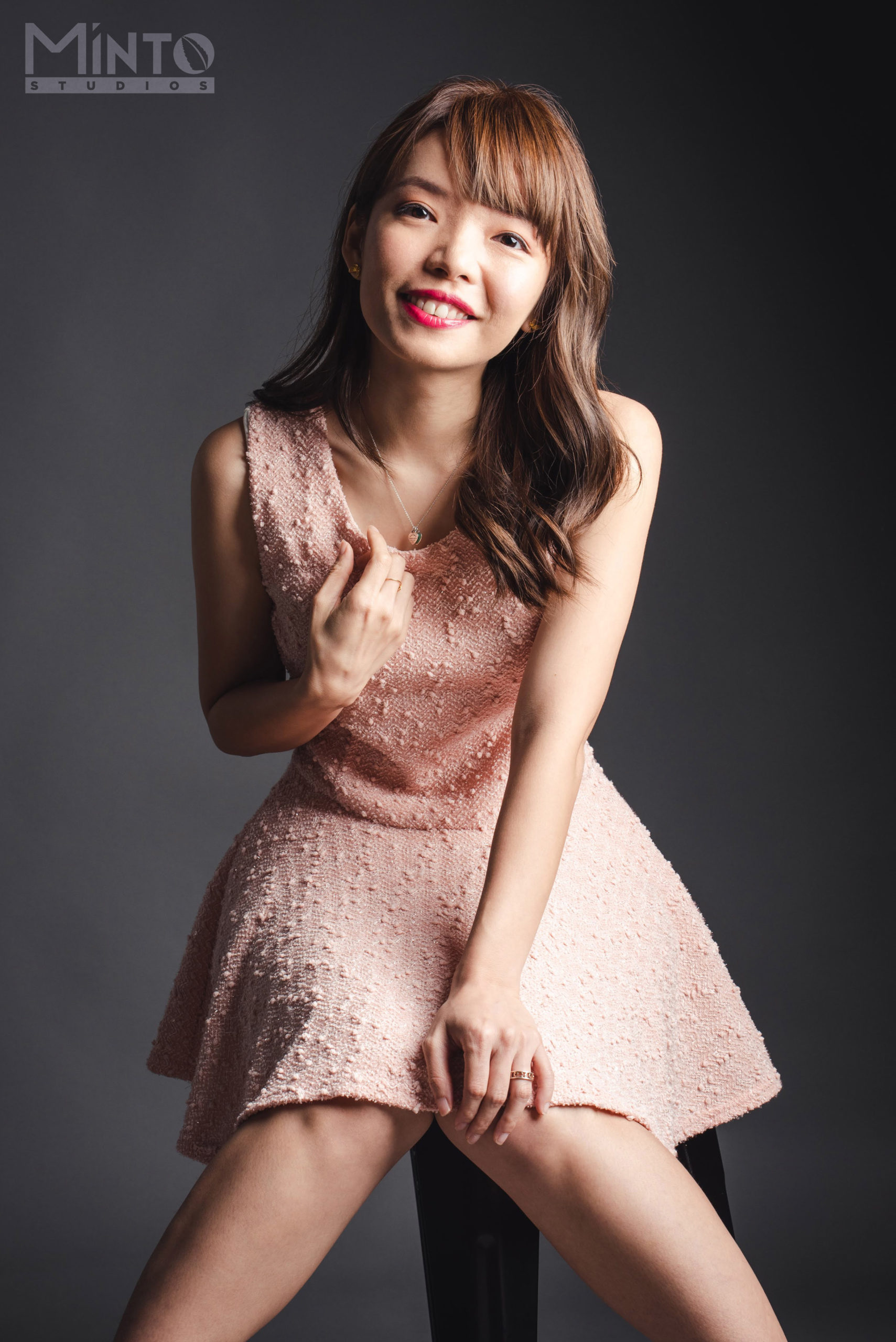 1/2 of #TheEpiphanyDuplet, Tiffany Yong juggles her ABCs – Acting, Blogging and Coaching/Consulting as she is fuelled by passion and drive to succeed.
It is not easy to make a living in Singapore just purely based on Acting, so with Blogging to help her with her online presence, and Coaching kids drama, private tutoring and freelance social media consulting to finance her life, she is currently leading the life most people hope to have: Living the Dream!