Goldbuster (妖铃铃) Movie Review | by tiffanyyong.com
Recommended Audience: Fans of Sandra Ng 吳君如, Alex Fong 方中信, Francis Ng 吳鎮宇, Shen Teng 沈腾, Yue Yun Peng 岳云鹏, Zhang Yi 张译, Papi酱 and comedy movie fans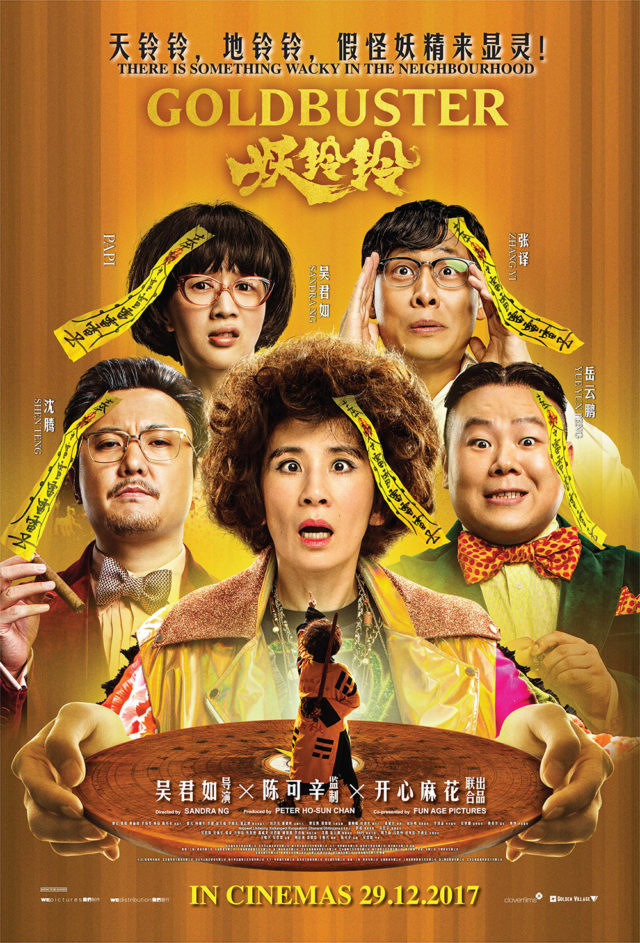 Goldbuster (妖铃铃) Movie Synopsis
Between a dusty construction site and a luxury high-rise, a dilapidated multi-storey residence named Humble Grove sits awkwardly. Its tenants are Wang Baojian and his son, progenies of a family of Chinese herbalists, Jin Saner and his wife Sister Ju Hua, Internet sensation A Ping, and retired gangsters Brother Ren and A Ming. For years, they have not dared to step outside the building, because if they do, they will be locked out of their homes by ruthless property developers…
One night, inexplicable incidents of uncanny horror befall all the tenants, who subsequently decide to hire a certain Master Ling to perform an exorcism…
Goldbuster (妖铃铃) Viewer Rating: 2.75/5 **
Goldbuster (妖铃铃) Movie Review:
The film sits in the recent pool of great films as awkwardly as the Humble Grove aka Prestige Garden (the deilapidated building in the film) within the Central Business District area. If you are familiar with Sandra Ng's works, such as 12 Golden Ducks, you will know what to expect. This time, the actress-turn-director hired not just her long time friends like Francis Ng and Alex Fong, but also the few top comedians in China to star in the film alongside with her.

While the story revolves around a group of tenants who refused move out their building due to various personal reasons versus a group of unethical property developer who had been trying use all sorts of methods to 'scare' the adamant tenants off. The introduction of Sister Ling (Sandra Ng) turned out to a somewhat mistake as she was not the exorcist they thought she was. With a pretty believable backstory, the film made use of popular horror scaring methods to scare the tenants and amuse the audience. This sound pretty absurd, but I got to admit, the methods were genius.
If you are familiar with China's stand-up comedians, this is a film you will have fun watching.It is a comedy that might take a little wild to get used to, especially if you are more familiar with Hong Kong humour (it's geared more towards China's recent comedy style). I love the set and prop design of the film, (it reminded me a little of the recent Chasing the Dragon) bringing nostalgia to the 80s broken down Hong Kong buildings that are mostly torn down to give way to new high-rise apartments.

The ghostly characters ranged from women in red to chinese zombies, (Train to Busan) infected zombies and vampires, but what impressed me was how they made use of a functional set to create the 18th Levels of Hell. 'Goldbuster' is a film that will be relevant even till the Lunar New Year! Watch this to end the year with a good laugh.
Do You Know?
This movie is comedian actress Sandra Ng's (吳君如) directorial debut. The chinese name of the film was changed from 110 (妖妖铃) to 100 (妖铃铃) as 110 sound like a call to the police, while 100 sounds like full marks, which is more positive.
PAPI, née Jiang Yilei, is one of China's most popular video bloggers and Internet comedians. A higher-degree graduate of the Director Department of Beijing's Central Academy of Drama, Jiang began sharing in October 2015 a series of short Internet videos which she scripted, directed, acted in, and produced. Her unique views and funny ways of expression quickly struck a chord with viewers and attracted a massive fan following. They even triggered a wave of short-video production in China. Not surprisingly, it wasn't long before Jiang became China's number one Internet sensation. Goldbuster is her acting debut in a feature film.
Behind The Scenes and Interviews
Check out Goldbuster (妖铃铃) Facebook Page!
Goldbuster (妖铃铃) is out in cinemas on 29 December 2017.
xoxo



Facebook | Instagram | Twitter | YouTube
*Disclosure: Invitation from Clover Films. No monetary compensation was received for the movie review.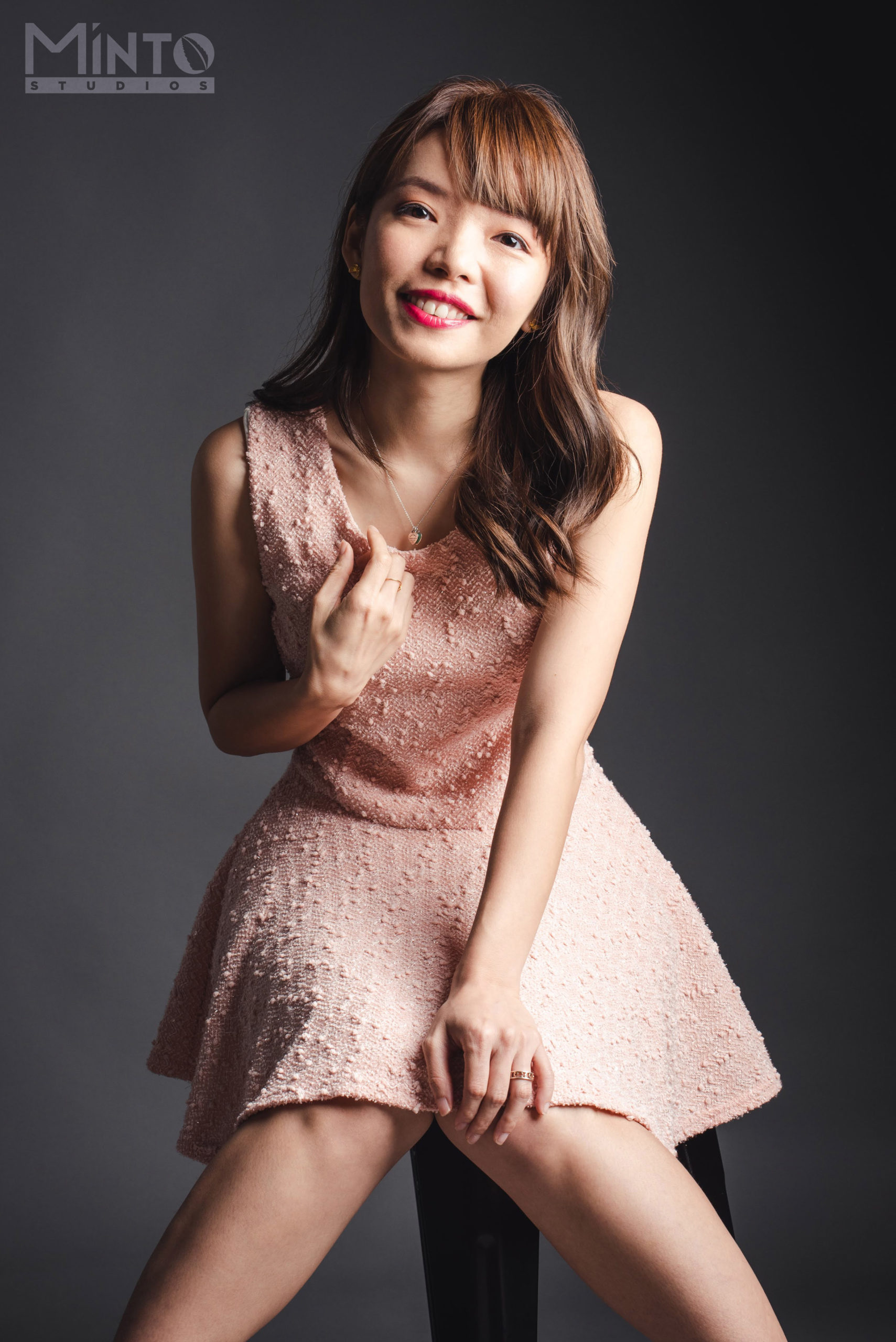 1/2 of #TheEpiphanyDuplet, Tiffany Yong juggles her ABCs – Acting, Blogging and Coaching/Consulting as she is fuelled by passion and drive to succeed.
It is not easy to make a living in Singapore just purely based on Acting, so with Blogging to help her with her online presence, and Coaching kids drama, private tutoring and freelance social media consulting to finance her life, she is currently leading the life most people hope to have: Living the Dream!