12 Golden Ducks (12 金鸭) Movie Review | by tiffanyyong.com
Recommended Audience: Fans of Sandra Ng 吳君如, Louis Koo 古天樂, Anthony Wong 黃秋生, Simon Yam 任達華, Nicholas Tse 謝霆鋒, Joey Yung 容祖兒, Chrissie Chau 周秀娜, Zhao Wei 趙 薇, Michelle Chen Yan Xi 陳妍希, Fiona Sit 薛凱琪, Eason Chan 陳奕迅, Ivana Wong 王菀之, Luhan 鹿 晗, Wilfred Lau 劉浩龍, Babyjohn Choi 蔡瀚億, Dada Chan 陳 靜, Pakho Chau 周柏豪, Kelvin Kwan 關楚耀, Philip Keung 姜皓文, Carman Lee 李若彤, Joyce Cheng 鄭欣宜, Isabella Leong 梁洛施, Michelle Loo 盧覓雪, Wyman Wong 黃偉文, Louis Yuen 阮兆祥, Michelle Wai 詩 雅, Lo Hoi-pang 盧海鵬, Benz Hui 許紹雄 and Hong Kong movie fans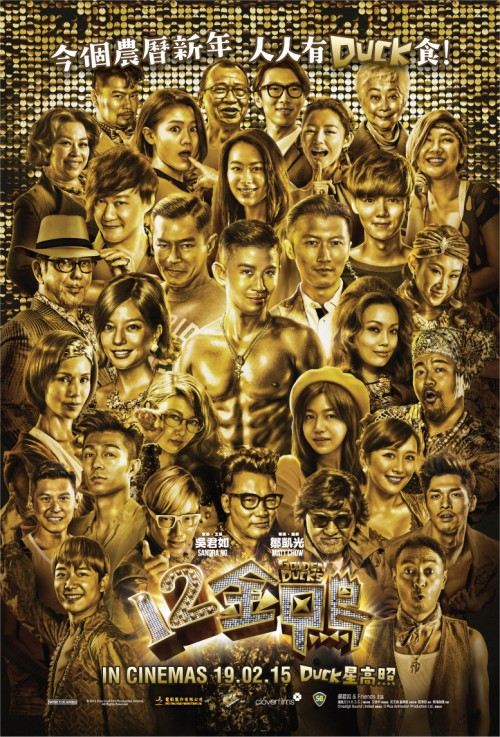 12 Golden Ducks (12 金鸭) Movie Synopsis
Future (Chow Sum) knows the art of wooing and pleasing the ladies since young. He lives off his female companions and leads a lavish lifestyle. Things are good until he is cheated by an ex-love. Soon, Sum ends up with a huge debt and flees to Thailand. Desperate and without any support in Thailand, he ends up working as an escort in a bar. Unwilling to live his life in the limbo in a foreign land, Sum summons his courage and looks set to work his mojo upon returning to Hong Kong!
12 Golden Ducks (12 金鸭) Viewer Rating: 4/5 ****
12 Golden Ducks (12 金鸭) Movie Review:
A disclaimer before I go into my review, I rated this film based on my past if you like surprises, try not to watch the trailer before watching this film and I believe you will enjoy it as much as I do.
One noteworthy point about this film was Sandra Ng's role as a gigolo. Her male features and makeup was so well-done that Priscilla, my movie partner thought that Future (the character) was Sandra Ng's brother! There were actually various scenes and angles which I thought she (he) was pretty good looking! Don't you find the photo above resemble Show Luo Zhi Xiang?
I really want to list out the little surprises I enjoyed watching, but this will spoil the whole film and I will rather you discover them yourself when you catch the film. I'm quite cynical by nature and am not easily pleased when in comes to comedy. Yes, it's not easy to make me laugh. But 12 Golden Ducks had made me laughed (and sometimes cringe) at god-knows how many moments in the film. What I love about the various characters in 12 Golden Ducks was how the actors delivered and took up roles that you will never think that they will take up.
During the press conference before the filming of 12 Golden Ducks, , Sandra was intending to invite Lee Min Ho , Kim Soo Hyun and Rain ( Jung Ji Hoon ) to act in the film. They were not in the film, but the cameo appearance of Lu Han, the ex-South Korean-Chinese boy band EXO and EXO-M member, will definitely drive some Kpop fans crazy. Yes, he was pretty charming inside… and a little spoiler here, given that he appeared near the end of the film, who knows, there might be a chance of him reprising that role if there's ever a 12 Golden Ducks 2!
If there's anything I don't like about the film, will be the Mandarin dubbing. Besides Cantonese, there's also Thai language which some of the actors spoke fluently (impressive!), and with the inclusion of Mandarin dubbing, although it helped audience in the understanding of the movie, certain plot and emotions seem off. Also there were certain jokes which were meant for people who understand Cantonese.
This movie has so many familiar (and well known) faces in the film that you might end up with this question at the end of the film, so who are 12 ducks (gigolos) again? But all in all, I love the infectious happiness and positivity (not to forget the perverted jokes) that I want to watch it again and again every Chinese New Year!
Do You Know?
Louis Koo is the co-producer of the film.
Philip Keung plays the role of a gigolo and one of his client is Fiona Sit. In order to fit that role, Philip undergo a "hellish weight loss method" and lost 30 pounds. In the film, Fiona has to abuse Philip verbally and physically, before feeling him up and down. The scene was so realistic that the director did not stop the filming even after five minutes. She request for cut as "It's like I am raping him!"
The 12 Golden Ducks was initially meant to be about a woman who meets a dozen gigolos, but Sandra Ng was soon persuaded to play one herself. The makeup to make her a man (angular face with facial hair) took 2 hours daily and the special effects makeup for the body took 6 hours to apply and did not last long. That cost her over HK$200,000 each time and the makeup could only be used once.
Carmen Lee's character as a Louis Koo's gym student was to pay homage to their 1995 drama "The Return of the Condor Heroes". This was their first collaboration after so many years and there were various scenes imitating the Return of the Condor Heroes, including the scene in which Yang Guo and Little Dragon Girl practiced the Jade Maiden Heart Sutra.
Behind The Scenes and Interviews
Check out 12 Golden Ducks (12 金鸭) Facebook Page!
12 Golden Ducks (12 金鸭) is out in cinemas on 19 February 2015.
xoxo



Facebook | Instagram | Twitter
*Disclosure: No monetary compensation was received for the movie review.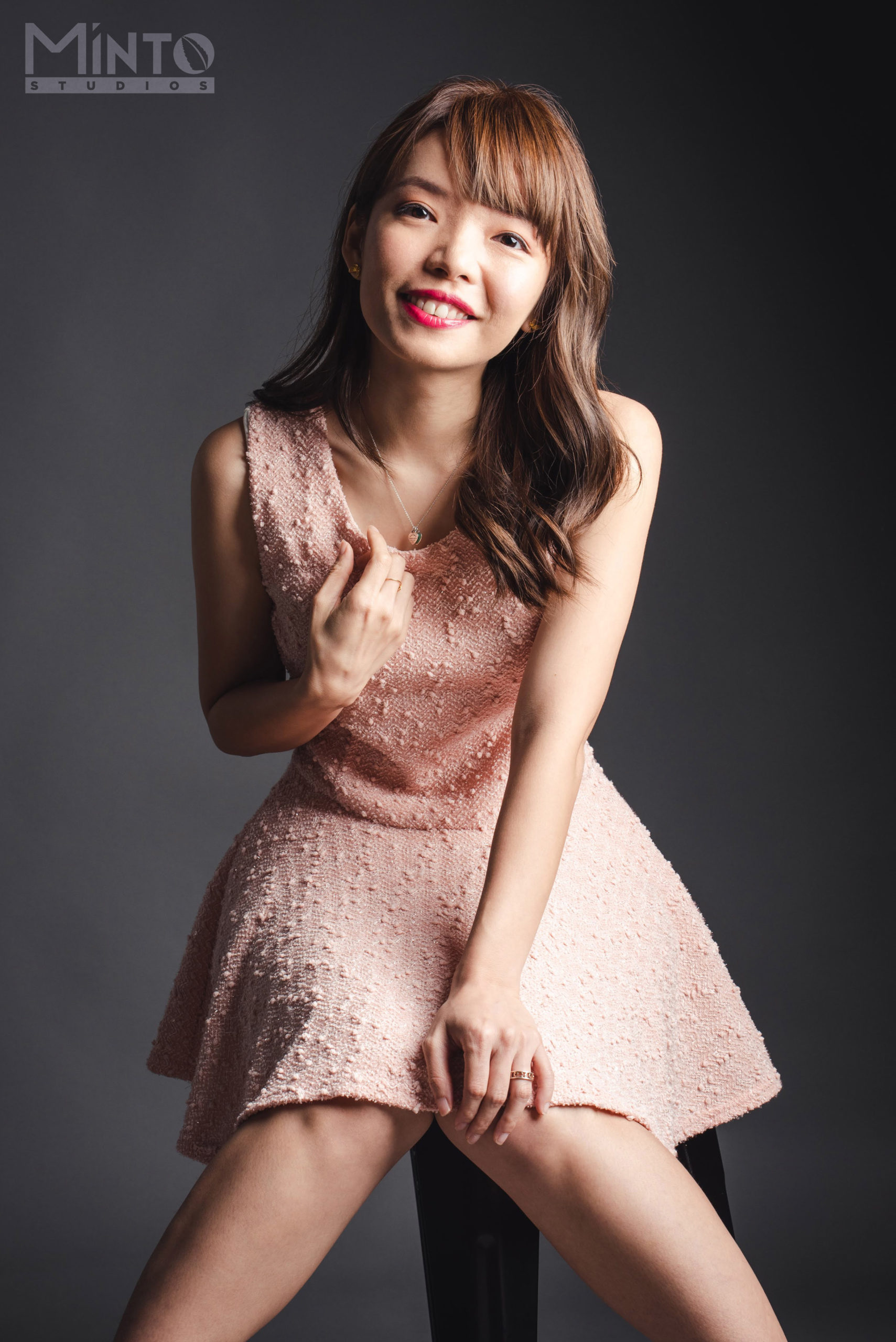 1/2 of #TheEpiphanyDuplet, Tiffany Yong juggles her ABCs – Acting, Blogging and Coaching/Consulting as she is fuelled by passion and drive to succeed.
It is not easy to make a living in Singapore just purely based on Acting, so with Blogging to help her with her online presence, and Coaching kids drama, private tutoring and freelance social media consulting to finance her life, she is currently leading the life most people hope to have: Living the Dream!