Train to Busan (부산행) Movie Review | by tiffanyyong.com
Recommended Audience: Fans of Gong Yoo 공지철, Kim Su-An 김수안, Jung Yu-Mi 정유미‬, Ma Dong Seok ‎마동석‬, Choi Woo-Sik 최우식‬, An So-Hee 안소희, Kim Eui-Sung 김의성 and Korean/ Zombie movie fans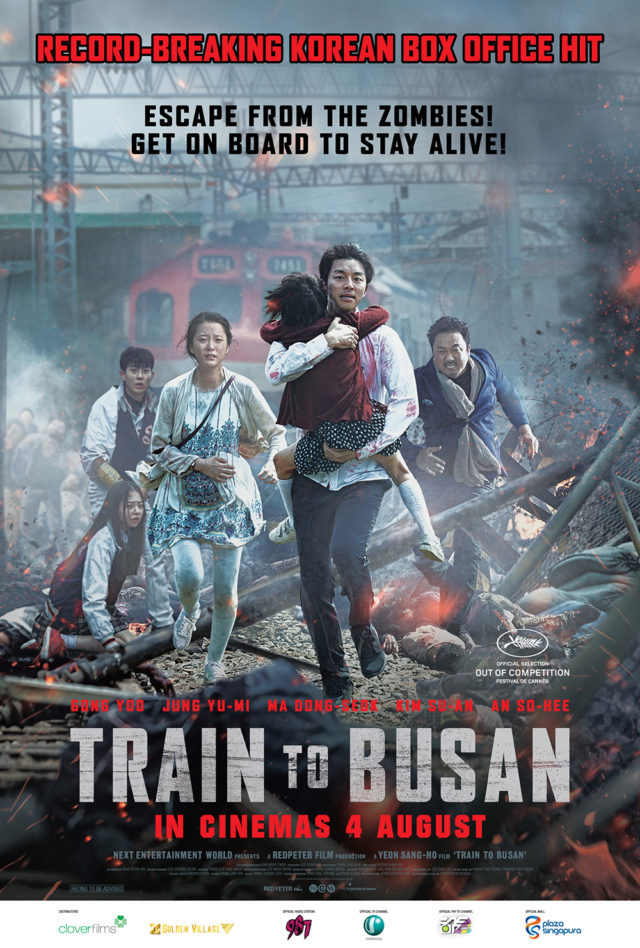 Train to Busan (부산행) Movie Synopsis
A mysterious viral outbreak pushes Korea into a state of emergency! As an unidentified virus sweeps the country, Korean government declares martial law.
Those on an express train to Busan, a city that has successfully fended off the viral outbreak, must fight for their own survival. 453 kilometers from Seoul to Busan, the struggle to survive by those who have others to protect, get on board to stay alive!
Train to Busan (부산행) Viewer Rating: 4.75/5 *****
Train to Busan (부산행) Movie Review:
The news of the virus had spread to Singapore even before the film was released. Widely-acclaimed it might be, but I'm not a fan of zombie apocalypse films, so what has this film got to offer that makes even the fans rave about it? Well, to do a common thing uncommonly well brings success. So here's a great example of how filmmaker Yeon Sang-ho execute his tropes so well that it was difficult to nitpick.

Following the recent trend of having a not-so-heroic protagonist, the story established Seok-woo (Gong Yoo) as a very typical corporate workaholic who had little time and patience for his family. He taught his daughter the ropes to survival, self-preserving instead of being kind. But his daughter and an unwanted burly companion taught him otherwise. The pace of the film was as fast as KTX (High Speed Railway), and amidst little comedy here and there, the horror was balanced with drama, action and morality.

What impressed me the most about Su-an (Kim Soo-ahn) was her role as a lonely kid. She's the only child on the train. Odd? Maybe. Being the only kid who managed to survive the teeth of the zombies, her character encompassed the virtues of compassion and kindness we hope to see in the current society. I did not think much of her character initially, as it's the usual crying and silent look of helplessness as of what a kid should be. It was until when she opened her mouth to apologize to her dad when I realised what the director had done to build up this character's outburst. The guilt and the pain was overwhelming.
Thematically, the movie is very normal. It's about zombies, human and survival. The director made this what-seems-normal topic interesting with characters which are real and down-to-earth. His zombies all have similar symptoms from the moment they were infected through blood to the point they were transformed (I actually wonder if the director hired breakdancers to become his featured zombies), and they have unique features (such as not knowing how to open doors) which made them uniquely Train-To-Busan-Zombies. The horror of having to pass through the zombie-filled Cabin 9 to 15 while saving some survivors in Cabin 13 became the most tedious and horrifying journey I ever witnessed.
The director played well with the quote, "Don't judge a book by its cover" here. Sang Hwa (Ma Dong-seok), looked like a gangster, spoke like a stereotypical uncouth man, was a henpecked husband who protects his temperamental wife, Sung-kyu (Jung Yu-mi) with his life. He was a charismatic character as compared to elitist Seok-woo (Yoo Gong), perhaps because how he played the Captain America in the midst of chaos

It wasn't difficult for the audience to know that the antagonist were the violent zombies who are blind in the dark. But when actor Kim Eui-sang appeared halfway through the film as a cowardly businessman who pushes other human to the zombies to slow down their attack, I saw how sometimes, human being are much scarier than zombies. It will take a cultured man a lot of restraint to not spout expletives at him (which means he did a pretty good job with his role!). What angered me the most was how so many major characters were killed off because of his selfish acts. Sad to say, the karma I was expecting didn't strike hard enough to appease the anger in me.

There were 2 epic scenes which were breathtaking-ly horrifying. One would be the mid-stop where the surviving passengers bumped into the pool of infected soldiers on their escalator down. The other was the massive zombie chase (image above). While it's odd to have a pregnant lady chasing the train and outrunning the zombies, the fast-paced action and nerve-wracking suspense was good enough to overlook the point. Train to Busan doesn't have a Disney ending, and it provided horrifying reality when you see the unsung heroes die one by one.
Although I agree that it was a great movie, it was a torture for me to watch characters I've invested feelings into, dying and being sacrificed one by one, something I wouldn't want to watch it again any time soon.
Do You Know?
Train to Busang (Busanhaeng) is Director Yeon Sang-ho's first live-action film. Yeon's previous works were animated features.
Yeon Sang-ho made an animation film 'Seoul station' which is the prequel to 'Train to Busan'. The events in Seoul station take place one day prior to the events in Train to Busan.
Ahn So-hee, commonly known as Sohee, the South Korean idol actress is a former member of the popular South Korean girl group Wonder Girls
Train to Busan becomes first Korean movie to gross $1 million in Singapore.
The main actor Gong Yoo had an interesting connection with the on-screen couple Jung Yu-Mi and Ma Dong-Seok. He acted with Jung Yu-Mi in a 2011 movie called Silenced, while Ma Dong-seok was his personal trainer
Behind The Scenes and Interviews
Check out Train to Busan (부산행) Facebook Page!
Train to Busan (부산행) is out in cinemas on 4 August 2016.
xoxo



Facebook | Instagram | Twitter | YouTube
*Disclosure: Invitation from Clover Films Singapore. No monetary compensation was received for the movie review.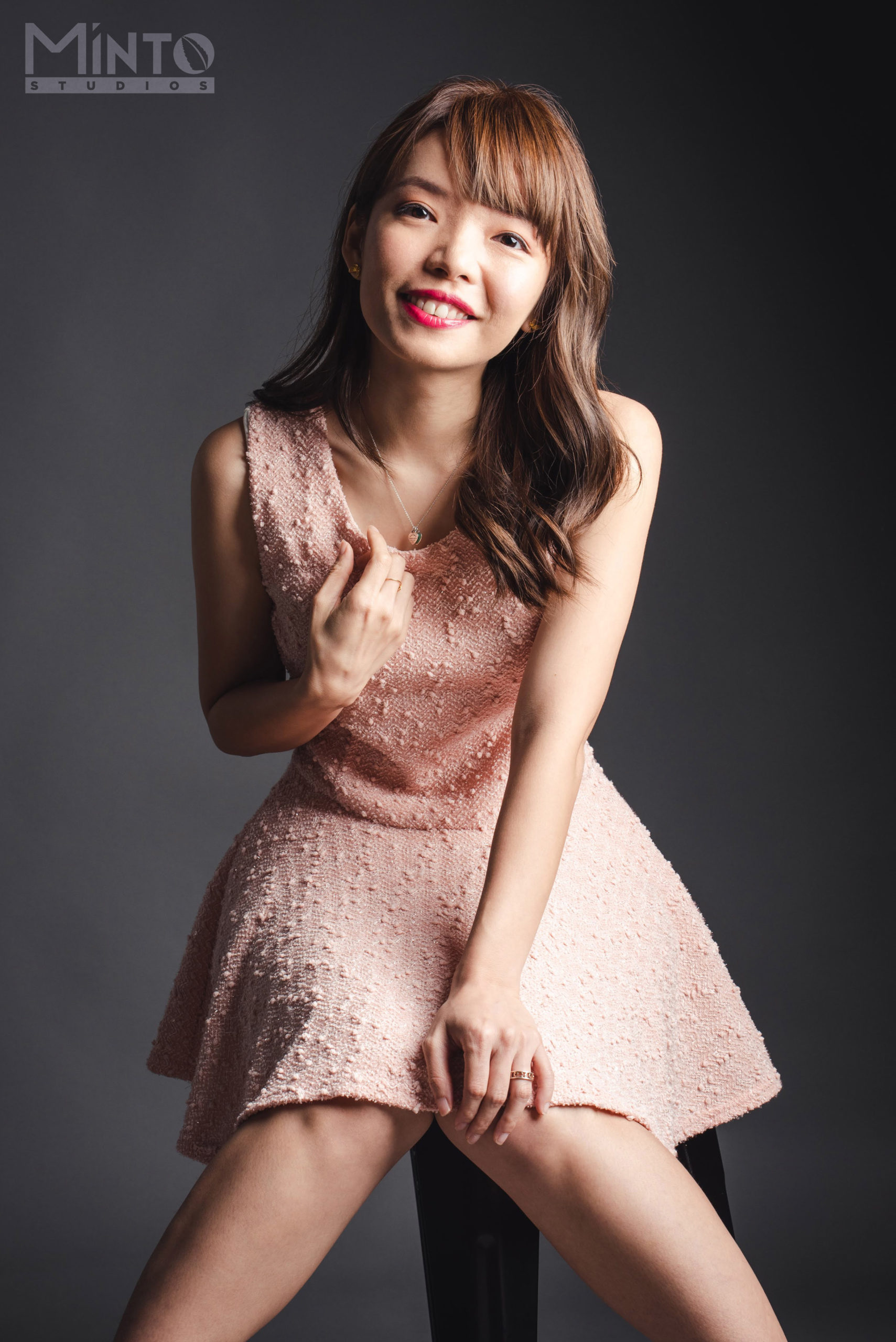 1/2 of #TheEpiphanyDuplet, Tiffany Yong juggles her ABCs – Acting, Blogging and Coaching/Consulting as she is fuelled by passion and drive to succeed.
It is not easy to make a living in Singapore just purely based on Acting, so with Blogging to help her with her online presence, and Coaching kids drama, private tutoring and freelance social media consulting to finance her life, she is currently leading the life most people hope to have: Living the Dream!