Hotel Christmas Buffet 2016 from Millennium Hotels & Resorts
Phyllis Diller once said, "Christmas is a time when everybody wants his past forgotten and his present remembered." And we all know that the way to anyone's heart is through his stomach. So here's a curated article on some great hotel Christmas buffet for 2016. If you hadn't been good for the year, do read on, because, after a good dinner, one can forgive anybody, even one's own relatives. 😛
~M Hotel | Café 2000~
I'm not cooking any Christmas feast, neither had I been a bad girl, but I'm still gonna stuff foodie Peps with all the hotel Christmas buffet feasts invites. I had the opportunity to review M Hotel earlier this year and was impressed by the dinner buffet Derrick See had with his wife. So now it's my turn to visit Café 2000 with foodie Peps to check out their Christmas goodies!

Café 2000 was all ready to celebrate the festive month with jolly Father Christmas when we arrived at M Hotel. As there are too many dishes in each hotel, I will be sharing the festive highlights so that this article won't overflow!
The cafe serves soups to go with bread, for those who want something light while waiting for your friends.
Otherwise, go for the traditional festive meats. The two star Christmas dishes are the Turkey Honey Baked Ham Cheese Nut Stuffing as well as the roast beef.
Erm, it's a buffet, so I definitely didn't have this huge piece of roast beef all to myself! #JustTakingPhotos
Any seafood lovers? Peps was drawn automatically to the fresh juicy oysters. There are 3 different dips: thai chili sauce, red cocktail sauce, sesame dressing and lemon wedges for you to try.
Any OCDs out there? We went a little crazy when we saw how neatly the seafood were arranged. With cold prawns, oysters, snow crab legs, mussels and clams, those need something refreshing can help yourself to the fresh seafood.
Singaporeans will be familiar with our national dish: chili crab. But most people don't know, that to steamed crab is the most classical art of crab cooking. It enhances the original flavour of the crab and preserves its appearance, aroma and marvellous taste.
This is one of the Chef's recommendation. If you are a pasta lover, you get to customize your own pasta by picking the pasta type, the ingredients and your sauce. The chef will cook on the spot for you for a piping hot dish.
Here are some christmas cakes and pastries for you to pick! There are more for you to select of the shelves, and also, good news for Chocolate fondue lovers, there's a potful for you to dip!
Pre-festive Buffet Dinner Date and Timing: 1 – 23 December & 26 – 30 December 2016 | 6pm-10pm
Cost: $58++ (Sundays – Thursdays) |$68++ (Fridays & Saturdays)
P.S. Café 2000 offers 20% discount for dining reservations on festive days. So if you are looking for  location to have lunch or dinner on Christmas Eve (24th), Christmas Day (25th), New Year Eve (31st) or New Year Day (1st) itself, do make reservations to save $!
M Hotel Café 2000
Address: 81 Anson Rd, Singapore 079908
Opening Hours: 6.30am – 11pm
Contact: +65 6224 1133
Email: fnb.mhs@millenniumhotels.com
For more information: Visit Café 2000's website.
Location/Convenience: **** | Ambience: ** | Photo-worthy Food: ✓
---
~ Orchard Hotel | Orchard Café ~
Next on the Hotel Christmas Buffet list, it's Orchard Café from Orchard Hotel! Despite it being really close to Lovmor (my evening gown partner) at Delfi Orchard, it was my first time visiting Orchard Hotel.

We were super duper impressed with the extensive decoration as well as the whole transformation of the cafe to fit the festive theme.

Presenting to you: Slow cooked turkey breast with giblet sauce and Okinawa Black Sugar Glazed Ham with Red Cabbage Casserole from the Orchard Café. Need a closer look?
This is how big the leg of ham was #BiggerThanMyFace. I was really impressed with the presentation of the meats and was so tempted to post all the 10 different photos Peps took from different angle!

When I first saw this seafood-on-ice station, I felt as if I was on a fishing boat, and tasting these catches directly. All the seafood were nicely labelled, so aside from Alaskan King Crab, Boston Lobsters and freshly-shucked Oysters, there are many more options for your indulgence.
Orchard Café presents an indulgent array of traditional festive favourites, as well as Asian and Western specialties to keep you merry throughout the year-end festivities! There's the freshly-fried tempura (star dish in Orchard Café), sushi, rendangs, sautéed clams and many more~
For those who prefer a more Chinese twist to your Christmas, you will definitely love this traditional Kong Ba Pao with steamed buns aka Chinese pork burger aka Braised Pork Belly with Flower Bun. I'm not a fan of the fatty pork belly, but the meat looked so well-braised and delicious with the dark soy sauce! I was (almost!) salivating when I took this photo!
This place is definitely suitable for families, especially those with elderly or parents who prefer the more Chinese style of buffet. Aside from the above, there are items including Seabass with Otak Crust and Laksa Sauce, Beef Tomahawk, Balsamic Glazed Potatoes with Thyme Sauce and Roasted Boneless Leg of Lamb, Grilled Capsicums and Garlic Mint Sauce. It's a Christmas feast with flavours of Singapore!
Leave room for a variety of charmingly crafted desserts, from Christmas Chestnut Mousse to Ginger and Cinnamon Crème Brûlée as well as Warm Yuzu Pudding with Mandarin Orange Compote and Vanilla Ice Cream at a live dessert station.
Pre-Festive Dinner Buffet Date and Time: 8 – 23 December & 26 – 30 December 2016 | 6 – 10pm
Cost: $72++ (Mon to Thu) | $82++ (Fri to Sun)
Orchard Hotel Orchard Café
Address: 442 Orchard Road Singapore, 238879 Singapore
Opening Hours: 12-2.30pm (Lunch) | 6 – 10pm (Dinner) || 3-5pm (Weekend High tea)
Contact: +65 6739 6565
Email: orchardcafe.ohs@millenniumhotels.com
For more information: Visit The Orchard Café's website.
Location/Convenience: | Ambience: | Photo-worthy Food: ✓✓✓
---
~ Grand Copthorne Waterfront Hotel | Food Capital ~
Third, it's Grand Copthorne Waterfront hotel, the hotel which had recently underwent a $17 million makeover. You will get to experience the hotel's Integrated Dining with a little festive touch to it.

You will be welcomed by plenty of avant garde mannequins, with hippy sunglass and headphones. Can't help but be awed by their awesomeness! The place offers a multi-sensory buffet dining experience, with cuisines from around the world and theatrical show kitchens.

The restaurant comprises of 3 sections: Food Capital, Grissini and Tempo (a trendy and dynamic bar). At Food Capital, the variety of antipasti surprised me. I won't spoil it for you, but if you get to visit Food Capital, look out for the little surprises within these bowls.
At Grissini, the Christmas meats were all awaiting for fellow carnivores to devour them. Anything you need in a traditional Christmas meal, you'll find them here.
If you are someone who doesn't like to waste food, going for buffet during festive season will be a good way to celebrate the joy with other diners, as well as consuming only what you want (no leftovers!).
The Food Capital consist of live stations serving Asian and international cuisines. You'll get to see sashimi and sushi freshly sliced at the Japanese station, the rotisserie station featuring perfectly grilled Australian ribeye and boneless lamb leg and relish Asian wok-fried dishes and mouth-watering tandoori chicken freshly prepared in the tandoori oven.

You'll definitely be spoilt for choices (I was!) as there are so many to choose from. From fresh seafood-on-ice, (including snow crab leg, New Zealand, green lip mussel, Canadian oyster, Chilean scallop with roe, cherry clam and chilled tiger prawn), to satay spread and ice-cream live station, you might just wish to stay there from lunch till dinner!
The dessert here was an eye-candy. The log cakes were cute and I couldn't help but take a photo with it!
What I like most about the dessert here is how instaworthy they are! The banana crumble and custard sauce with alcohol, Christmas pudding, lemon curd with meringue cone all looks really tantalising!
There's also many other bite-size cakes – bread and butter pudding, chocolate pudding, chocolate pecan tart, matcha red bean cake, baked cheese cake, éclair and assorted macaroons. A spectacular finale to the meal.
Oops, I've forgotten the chocolate fondue~ Peps seems to have a soft spot for this little brown tower! He's always looking for this every where he goes!
Pre-festive Buffet Dinner Dates and Timing: 5 – 23 December 2016 & 26 – 30 December 2016 | 6.30pm-10.30pm
Cost: $76++ (daily)
Grand Copthorne Waterfront Hotel Food Capital
Address: 392 Havelock Road Singapore 169663
Opening Hours: 12-2.30pm (Lunch) | 6.30 – 10.30pm (Dinner)
Contact: 6233 1100
Email: dining.gcw@millenniumhotels.com
For more information: Visit Food Capital's website.
Location/Convenience: ** | Ambience: **** | Photo-worthy Food: ✓✓
---
~ Copthorne King's Hotel | Princess Terrace ~
Back to Copthorne King's Hotel to share their Hotel Christmas Buffet. If you've read my previous Copthorne King's Staycation review, you will know that Princess Terrace is well known for their Penang Buffet.

Their Christmas buffet did not launch until 15th December, and I was surprised to see that instead of changing their menu, Princess Terrace still maintain their speciality and added several more Christmas dishes for anyone who wants some festive mood.
Penang food lovers will not be disappointed with their specialities. Just to name some, from left to right, there's wok fried sambal petai chicken, guilai hei (Curry prawn), Slipper Lobster with special curry powder, Penang curry chicken, Penang otah otah, satay, Char Kai Lan (stir fry kale) and Bak Wan (pork meat balls).
There's also the achar, nasi ulam and tow kwa pok, all in petite bite size.
Not to forget the seafood and salads for those who want something "international".
Of course, their cute bite-size nonya kuehs are still available during Christmas season. So what are the festive addition?
Located just beside the kuehs, there an extension of the booth where the Christmas Turkey and sausages are placed. There will be chef slicing the meats for you upon request!
Beside that, you want some potatoes and hams, Princess Terrace serve them too.
The variety for dessert might not be as much as the other hotels, but as the idiom goes, the sparrow might be small, but all its vital organs are there (麻雀虽小,五脏俱全). The hotel offers cookies, cakes, christmas pudding, and even an adorable gingerbread house! So satisfying~
Pre-Festive Dinner Buffet Date and Time: 15 – 24 December | 6.30pm – 10pm
Cost: $58.80++ (Mon to Thu) | $62.80++ (Fri to Sun)
Copthorne King's Hotel Princess Terrace
Address: 403 Havelock Road Singapore 169632
Opening Hours: 12 – 2.30pm (Lunch) | 6.30 – 10pm (Dinner)
Contact: +65 63183168
Email: princessterrace@millenniumhotels.com
For more information: Visit Princess Terrace's website.
Location/Convenience: | Ambience: | Photo-worthy Food: ✓
---
~ M Social | Beast & Butterflies ~
Are you wondering what M Social – the latest addition to Millennium Hotels and Resorts' signature Leng's Collection offers?

It's not a hotel Christmas buffet, but definitely a beastly Christmas meal! Check out the review in my 2016 Christmas Dining article!
---
Christmas is the season for peace, joy and fellowship with family and friends. May the yuletide spirit fill your heart and home with an abundance of mercy, contentment, laughter and harmony. Hope you've enjoyed looking at the hotel christmas buffet offers from Millennium Hotels & Resorts. Share this with your loved ones to let them know that you wanna try them all!
xoxo



Facebook | Instagram | Twitter | YouTube
*Disclosure: Photos taken using Casio ZR5000 by Peps Goh. This curated post is written in collaboration with Millennium Hotels & Resorts. Note that all sources, information, content, links are valid to change at any time.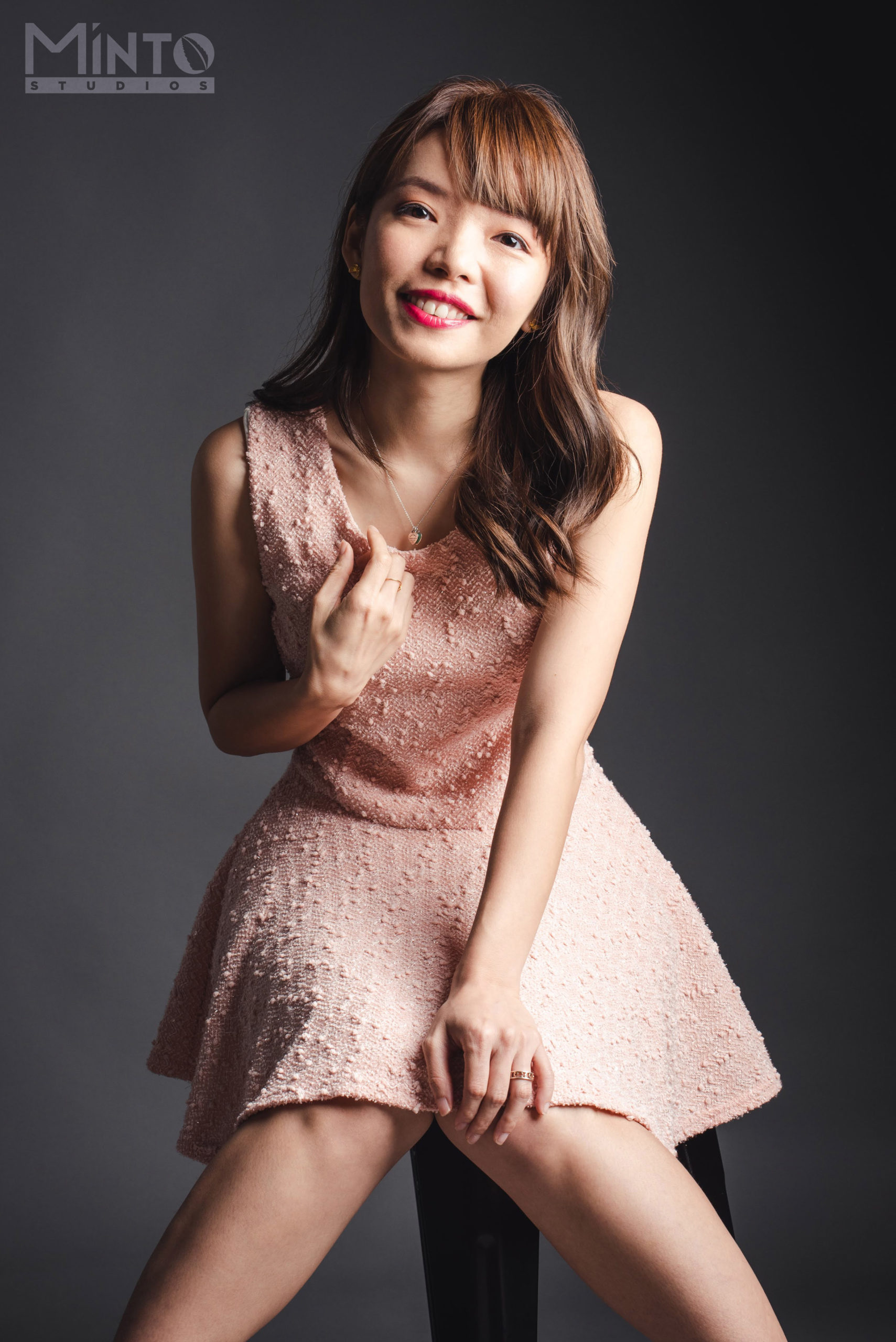 1/2 of #TheEpiphanyDuplet, Tiffany Yong juggles her ABCs – Acting, Blogging and Coaching/Consulting as she is fuelled by passion and drive to succeed.
It is not easy to make a living in Singapore just purely based on Acting, so with Blogging to help her with her online presence, and Coaching kids drama, private tutoring and freelance social media consulting to finance her life, she is currently leading the life most people hope to have: Living the Dream!