M Hotel Singapore Review: Eat, Work, Sleep, Chill
After staying in the Grand Millennium KL Hotel last year, I have been hoping to experience all the hotels under the Millennium & Copthorne International. Somehow, I was caught up with different types of work and only managed to squeeze some time out for a quick staycation photoshoot recently.

Not to be confused with Studio M, M Hotel Singapore is a business hotel located in the heart of the Central Business District, a convenient place for business travellers who have their schedules packed with meetings and conferences. With that in mind, let's check out how this hotel fare for such purpose and if it is suitable for an urban getaway!
For the past one year, M Hotel Singapore had been undergoing a facelift of their external building facade as well as renovation of 300 guest-rooms. As a long term supporter of the annual Earth Hour event and recipient of Singapore Green Hotel 2015 by Singapore Hotel Association, the hotel was given a Gold Plus Award, as a form of recognition by the Building & Construction Authority (BCA) Green Mark for the numerous green efforts.
Some examples include the choice of ermine white colour external walls that keeps the building cool and reduces energy consumption and the corridor carpets specially designed with Green Label certification to reduce damage to the environment.
I was directed to the check-in counter where we were asked to show our identification. Different from most hotels where the check-ins were done standing up, here, there are chairs for guests to sit while waiting.
Express Check-in is available at level 28, just next to the Club Lounge. I realised I have a habit of taking photo of the lift as a directory of where all the important facilities of a hotel are, so here's one!
There are five floors of event spaces for corporate and social functions (level B1; 8-10); serviced office suites and business centre at level 8, carpark at level 3-7.
M Hotel Singapore Premier Room
There are 413 guestrooms at M Hotel Singapore which include M Suites, M Club, Premier and Deluxe guestrooms, featuring contemporary style and design.

I got to stay in the Premier Room which has a beautiful city view overlooking the Keppel Terminal (sneak peek).
Fitted with energy-saving LED lighting approved by Singapore Environment Council, the room is a conducive place for work and conference-calls. The spacious room even has a one-seater sofa by the window for naps or your social media selfies. The hotel WiFi might be chargeable depending on the website you booked your accommodation, but good thing about it: It connects throughout in the hotel and not just your room.
The revamped rooms aim to provide a besoke stay experience, with special attention given to relax and rest. The queen-size bed uses ultra-comfortable Serta soft mattress, custom-made 100% cotton bed sheet, customized pairs of pillows with choice of micro-fabric (for non-allergic) and goose feather (for softness and comfortable) – both types are available in every guestroom. The additional pair of pillows are kept in the cabinets. Duvet covers are available in micro- fabric for Deluxe & Premier rooms, and feather duvet for M Club rooms & M Suites (available on request for Deluxe & Premier rooms).
There is only one standard size of bathrobe available in M Hotel Singapore (some hotels have different sizes), but if you are petite like me, you can request for the kid size bathrobe! Ironing board, iron, slippers and safety box are all available in the "walk-in" cabinet!
One reason why I love hotel stays is because of the bathtubs! Taking long bubble bath is a luxurious treat I give myself whenever I do staycation! I mean, most of us don't have time to do baths on normal days because we are always rushing! Here, the taps and shower are certified by PUB for their water saving function.
As I was due for a Taiwan trip, I invited photographer/ blogger Derrick See (http://seedwrites.blogspot.sg/) and his wife to stay for the night instead.
Dine and Chill in M Hotel Singapore
If you are a couch-potato like me, it is actually possible to stay in the hotel the whole day without getting out and enjoy all the facilities. There are five food & beverage outlets – all day dining Café 2000, international lunch & steamboat dinner at The Buffet Restaurant, live entertainment at J Bar, Japanese restaurant Hokkaido, and Tea Bar – famous for its irresistible chicken pies. So after my check-in, I went for an afternoon tea at M Hotel Singapore Tea Bar.

I had Malcolm Sunny,a long time blogger friend catching up with me over afternoon tea.
Tea Set Promotion is $38+ (Usual Price $66+) includes a three-tier stand savoury-sweet dessert, as well as a warm curry puff, chicken pie (Ala carte $5.30 each) and refillable coffee or tea for two. 
The Afternoon Tea Special is a dainty serving with bite-size sandwiches, savoury canapes and sweet pastries served on an elegant three-tier stand.
My favourite is the chicken pie, surprisingly different from the ones sold outside. Here, the pie is made and sold in limited pieces by M Hotel Singapore's in-house chef. Made up of carrot bits, chicken and potatoes, the juicy fillings flow out the instant the crispy crust was cut. 
Besides the tea set promotion, there are also several cake choices sold at $6.50 per piece.
Current Promotion Price: SGD$38++ (Usual price: SGD$66++)
Time: 2pm-5pm
Advance reservation is highly recommended. For reservations, please call 6500 6124 or email cafe2000.mhs@millenniumhotels.com
Seafood Hotpot Buffet Dinner at The Buffet Restaurant @ Level 2
I did not join Derrick for the dinner, but it was a feast for them! So here's the experiential review by Derrick:
When we stepped into The Buffet Restaurant,  a restaurant staff greeted us at the door. We identify ourselves by using our room number. We were probably the first few diners and we were brought to, I believe one of the best tables beside the big glass tinted window. It was comfortable and cozy.
There are different soups for the steamboats. You get to choose two soups and we went for herbal and chicken soups. The waitress came over with a tray of different mixed sauces and explain to us which sauces were recommended for meats, fishes etc. It was pretty fun trying to mix my own version of peanut sauce. Too bad, I did not get the same taste as the earlier peanut sauce given by the waitress.
There was a wide range of meats, seafood and vegetables at the centre of the room. There's even Yong Tau Foo, a Hakka Chinese dish for any tourist who wish to try something different!
What impresses me was a tank of live prawns at one side of the room. A restaurant staff was stationed to take order from diners and proceed to prepare the live prawns.
The other thing which impressed me was the variety of seafood. This was the first time I see a whole white pomfret fish as an ingredient for steamboat buffet! Besides that, there were whole crabs, clams and scallops too.
Besides live prawns, there were also the normal chilled prawns to choose from.
Besides the ingredients for the steamboat, there were plenty of fresh cut-fruits such as papaya, pineapple, honeydew, watermelon and plums.
Of course, everyone will always have some room for dessert. Cakes, jellies and Chocolate mousse anyone?
Overall, the ambience was perfect. The tables and chairs were well placed with wide walking space between them. With the wide variety of fresh ingredients and superb service from the waitresses, it made the whole dining experience an awesome one.
Current Promotion: SGD$40.60+ (U.P. SGD$58)
Time: 6pm-9.30pm (last order)
For reservations, please call The Buffet at 6500 6116 or email thebuffet.mhs@millenniumhotels.com
Breakfast @ Cafe 2000

Breakfast is served at both the Club Lounge (if you have the access) and Cafe 2000 on ground level. Cafe 2000 serve a wider variety of food as compared to Club Lounge, but it will definitely be more crowded.

Besides the standard International English breakfast, with breads, eggs, fruits and yogurt, M Hotel Singapore also serve some local breakfast choices.
My favourite (I had breakfast at Cafe 2000 some time back!) was the prata and daal, as well as the light plain porridge with sauces and garnishes.
This is what Derrick and his wife got for that morning!
Cost: $28+ (if breakfast buffet is not included during booking)
Time: 6am-10.30am
Besides breakfast, Cafe 2000 also serve a Crab-a-licious Seafood Buffet Fiesta in the evening.
Current Promotion: SGD$49+ (U.P. SGD$70).
For reservations, please call Café 2000 at 6500 6112 or email cafe2000.mhs@millenniumhotels.com
Facilities: Club Lounge
The Club Lounge is located on the 28th floor of the hotel (where express check-in counter is).

It is a spacious room with plenty of tables and chairs for you to do your work. It was absolutely peaceful and serene to be doing my blogging over there!
Breakfast is served from 7am -10.30am (for those who prefer quiet-ness), and cocktail reception from 5pm-8pm. Outside that, the lounge serves cookies, chips and beverages throughout the day. It even have a private meeting room for guests who need to have a meeting or conference.
M Hotel Singapore Waterfloor
Work meets play with spa, swimming pool and fitness centre at the Waterfloor, located on level 11 of the hotel.

Besides amenities like the gym and swimming pool, Haach – a Premium Spa, Face, Skin & Body Care salon is also located there. Facial and Massage anyone? 😀
Open to guests from 7am – 11pm, the waterfloor has 2 x jacuzzi and a swimming pool for people who need to relax or work out. There are also sun-beds around the pool, surprisingly filled with guests at 4pm in the afternoon.
The 24-hour gymnasium is pretty well-equipped with basic weights, thread-mills and lifting machines. Yes, I gotta work away the calories I gain from the sinful afternoon tea!
Chilling at J Bar
The J Bar at level 9 has also been renovated with a new contemporary look, with live entertainment playing from Monday to Saturday evening.
The new J Bar with a partition wall is suitable for corporate networking or social functions, holding up to 60 persons on standing cocktail setting. So if you are a whisky drinker, this popular bar with sea view will definitely be familiar to you.
Hope this review helps and do check out Derrick's website (http://seedwrites.blogspot.sg) for more great photos!
Where's M Hotel Singapore?
Address: 81 Anson Road Singapore 079908
Telephone: +65 6224 1133
Email: Enquiry.MHS@millenniumhotels.com
For more information: Visit M Hotel Singapore Website | Facebook Page OR book your room via Agoda now!
Cost: ✓ (SGD$164 onwards) | Location/Convenience: **** | Ambience: ****
Getting To M Hotel Singapore
M Hotel Singapore is 10 minutes from Tanjong Pagar MRT station and a 20 minute drive away from the airport.
By car/ taxi: Enter the ECP (East Coast Parkway) expressway. Take exit 14B, enter slip road to Marina Coastal Expressway. take Exit 18 and turn right to Anson Road. After passing the ERP Gantry 6, turn right to the carpark and alight at M Hotel Singapore.
Approximate cost: $21 + Booking fees.
By train – Go to Changi Airport train station and take to Tanah Merah. Alight and board the train (towards Joo Koon). Alight at Tanjong Pagar (EW15) MRT Station and walk 322.07m to Anson Road.
The hotel also provide limousine transfer service, from Airport to M Hotel Singapore.
Cost: $85.60 Nett | Surcharge: $10.70 (for night service between 10pm – 7am)
For more information, call +65 6224 1133 to arrange for booking or email: enquiry.MHS@millenniumhotels.com
xoxo



Facebook | Instagram | Twitter | YouTube

Disclaimer: Opinions stated are genuine and honest. Also note that all sources, information, content, links are valid to change at any time. Images are taken by Derrick See unless stated otherwise.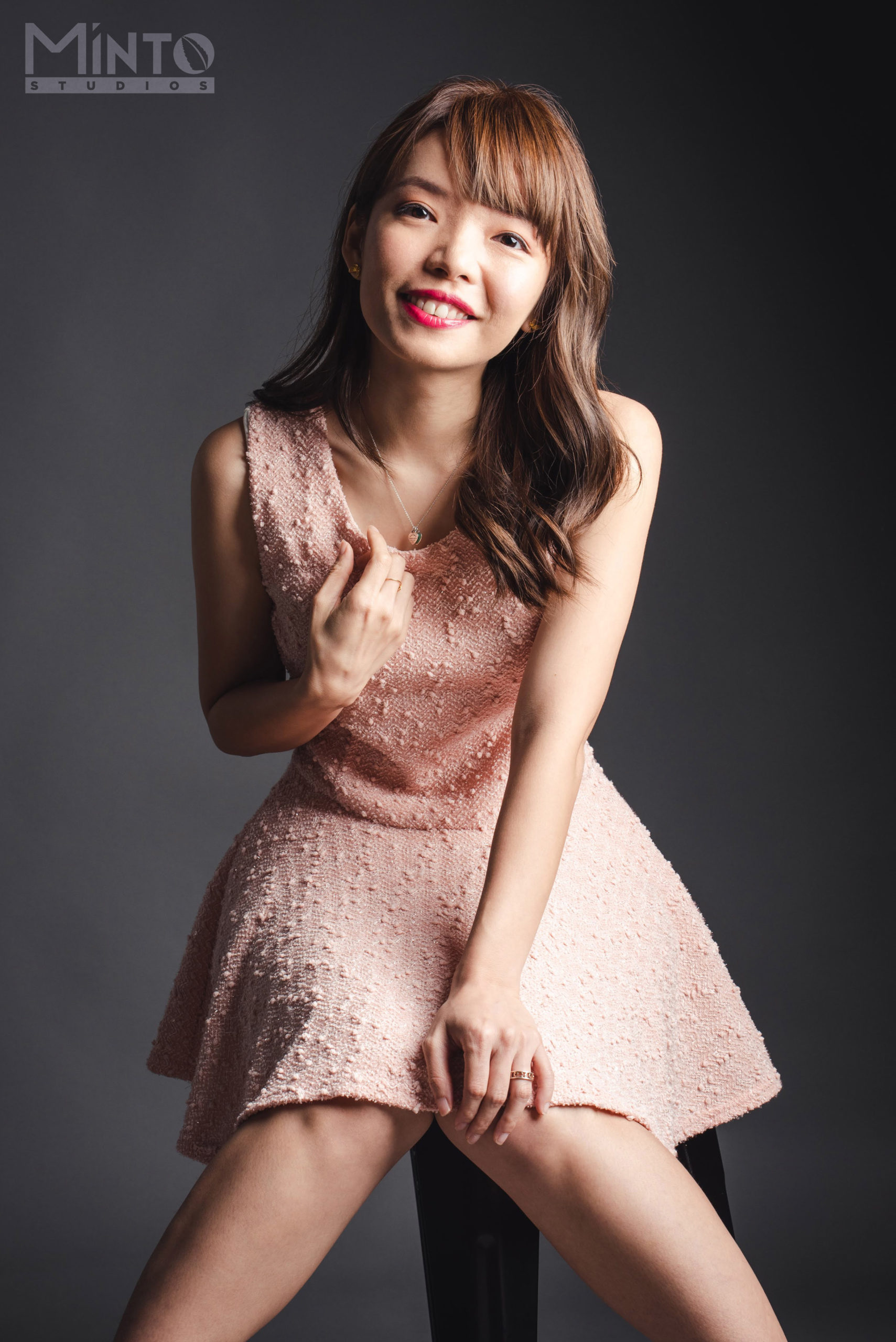 1/2 of #TheEpiphanyDuplet, Tiffany Yong juggles her ABCs – Acting, Blogging and Coaching/Consulting as she is fuelled by passion and drive to succeed.
It is not easy to make a living in Singapore just purely based on Acting, so with Blogging to help her with her online presence, and Coaching kids drama, private tutoring and freelance social media consulting to finance her life, she is currently leading the life most people hope to have: Living the Dream!