Copthorne King's Hotel Singapore Review:
Woohoo, I'm back with another hotel review under the Millennium & Copthorne International. This time, instead of a photoshoot, I did a Copthorne King's Hotel staycation video with Peps Goh who is a stunt actor, parkour performer and coach (Read till the end for the video!).

Copthorne King's Hotel Singapore is a 4 star boutique-styled business hotel that within close proximity to Shenton Way central business district, exciting entertainment and dining options of Boat Quay, Clarke Quay and Robertson Walk, as well as the renowned shopping belts of Orchard Road and Marina Bay. The first thing that caught my attention when we arrived at the hotel was the cute balconies that looked like pocket plants from far.
The sky was grey by the time we reached 🙁 . At the lobby, you will get to see many interesting art pieces in the lobby. According to the marketing, the founder, Mr Kwek Hong Png selected these pieces himself. There are dolphin sculptures made up of clam shells, ostrich in the ground sculpture as well as this interesting bicycle. This 4-star hotel is suitable not just for business but also for leisure.
So here's my usual facilities at a glance: For Copthorne King's Hotel, the cafes and bars are located on the ground floor, while the Chinese Tien Court Restaurant together with all the banquet and meeting rooms are located on level 2. The recreational facilities as well as the Executive Club Lounge are located on the third level.
Copthorne King's Hotel Singapore Club Room
There are 310 guestrooms at Copthorne King's Hotel Singapore which include Superior, Deluxe, Club and Executive Suite. We got to stay in the Club Room (weeeee!) and here's a quick view:

The room make use of warm colour palettes with ultra comfy pillow x 4 that just make you feel like lazing in the bed whole day (especially during the monsoon season! Da bed is my best friend~) Not shown in the photos (so go check out the video) are the DVD player, computer data port, minibar, and a LCD TV. Tea and coffee making facilities are also available.
The Wifi connection is pretty strong, and the Wi-Fi access is available throughout the property!
Aside from the bathrobes, the safety box, iron, ironing board and slippers are all available in the cabinet. Not only that, Millennium Hotels & Resorts has also launched a new complimentary smartphone service with free IDD calls to 15 countries, complimentary mobile internet and local calls to all 6 properties in Singapore. The phone also provides a city guide, exclusive discounts and offers.
I was hesitating whether to include pictures of the toiletries and facilities of the Club Room as the hotels under Millennium & Copthorne International are all well-equipped with their signature soaps and toiletries, I never had to worry if there will ever be something missing!
Laundry and Dry Cleaning Services are also available.
Something I managed to try out, thanks to the rain. A travel-friendly curling iron from Play By Tuft. The set comes with a cute angel-wing detangle brush, as well as a retractable iron. I'm a pretty fuss-free person who would choose tying up my hair rather than ironing them, so this is prolly the one and only time you will see me doing this! 😛

Before I forget, the Club Room also have floor to ceiling windows that provide panoramic views of the city plus a private balcony (Yes, that's the little pocket plant view you see in the first photo!). For security reasons, the glass panels leading to the balcony is perpetually locked, so if you wish to access the space for some nice photoshoot or closer view of the cityscape, you will have to sign an indemnity form at the lobby to request for the access. This is a really thoughtful act as it provides an additional security for guests who have kids.
Check-in from: 02:00 pm
Check-out until: 12:00 pm
*Complimentary late checkout until: 03:00pm (*Club Guest exclusive – subject to room availability)
Facilities: Executive Club Lounge
Now let's explore the rest of the hotel! Staying at the Club Room provide guests the full access to the Executive Club Lounge, located on the third floor of the hotel from 7am till 10pm.

The quiet Club Lounge provides free daily breakfast and all day refreshments, such as nuts and crackers, and also some peaceful isolation from the crowd. There is also unlimited usage of broadband service, daily local newspaper, local telephone calls and 1 hour complimentary usage of meeting room.
Club Room guests are also provided complimentary evening cocktails, available for 6 – 8pm. The dainty cold and warm canapés were my favourite as I get to have a taste of everything without over stuffing myself! Besides that, Club Room guests get a complimentary choice of breakfast at the Executive Club Lounge or International Buffet Breakfast at Princess Terrace Cafe.
Executive Club Breakfast: 7am – 10am (Mon – Thu) | 7am – 10.30am (Fri – Sun)
Cost: $25 (per pax for additional guest)
Evening Cocktails: 6pm – 8pm (Mon – Sun)
Cost: $33 (per pax for additional guest)
The lounge is connected to a little outdoor garden for those who prefer the fresh air. I was pleasantly surprised by this simple Garden Terrace which made me feel (for a teeny weeny moment) that I'm not in the land of concrete.
There are also several sundecks, modular loungers and coffee tables for anyone who wish to do some sun tanning, or chillaxing. If I had more than 2D1N, I think the little cozy lounger will definitely be my hang-out place with my latest book.

At one corner of the Garden Terrace, there is a little golf putting. I'm really bad with any sports that deal with balls. Attempting to play golf reaffirm this statement. I missed more than 10 times, even when the golf ball is just 3 inches away from the hole! Goodness gracious~
On the other corner, there's a passage way that leads to the amenities – an outdoor swimming pool, sauna, steam bath and jacuzzi (man excluded :p ).
I'm getting really grumpy looking at the Jacuzzi I never got to enjoy and the swimming pool I never got to swim in because of the rain. Sorting out these images really make me wanna return to the little paradise to just stay there for a week and do my blogging there.
Swimming Pool Opening Hours: 7am – 10pm
Jacuzzi Opening Hours: 7am – 10pm
I was literally squealing when I saw the sauna and steam room. It reminded me of my staycation at Taiwan Forte Beitou Hotspring Resort where there's also sauna and steam room (but in every room!) too. The facilities are all very well-maintained and clean, no slimy walls nor mouldy seats.
Sauna & Steam Bath Opening Hours: 7am – 10pm
The gymnasium is also located on the same level, equipped with basic weights, thread-mills and lifting machines, as well as towels and my (most-feared) weighing machine. >.<
Gymnasium Opening Hours: 7am – 10pm
Business Centre with meeting rooms, computers and fax machines is available for any guests who needs them for work. It is located on level 1, just besides the check-in counter.
Sumptuous Penang Buffet at Princess Terrace @ Level 1
Peps and I were too exhausted after filming to explore the areas around Copthorne King's Hotel, hence we decided to stay in and try out the famous Penang Buffet at Princess Terrace (Lobby Level).
Penang is Malaysia's only Chinese-Malaysian majority state and the cuisine were largely influenced by Hokkien and Nyonya. It is the foodie haven for many tourists as it has a diverse and exotic mix of Malay,Indian, Chinese and western cuisine, which reflects the multicultural mix of the city. Singapore being a cultural melting pot, can't help but bring the delicious cuisine here. But how authentic is it? Here's a glimpse for you to judge for yourself!
As Penang cuisine are mainly known for their cheap street food, I was doubtful on how value-for-money will the buffet be. What surprised me wasn't just the wide variety of food, it was how the place was filled with families and customers on a Sunday evening. From what I heard, Chef Lim and his culinary team tried to preserve the rich Penang food culture and heritage by utilizing traditional cooking methods when preparing the food.
It was a delight to find this DIY rojak station where I get to mix and make my own version of mixed fruit and vegetable salad with shrimp paste. So more yummy pineapples, vegetables, cuttlefish!
Calories don't count on the weekend. So after a long day of working (filming), here's our reward! There are many signature dishes like the Hokkien prawn mee soup, nasi ulam, Penang char kway teow, too thor thng, kueh pie tee etc.
Here's some of the dishes we had. Aside the otak-otak (I came from Muar, and Muar's otak is always the best), the rest of the dishes were are pretty authentic. The Assam Laksa is perhaps my top favourite from the selection, followed by the tauhu goreng. Most of the food were served in small servings, so that we got to try out more dishes.
The dessert spread is my favourit-est part of this buffet (if there's even such a word!). I took all these as they were all given in bite-size portion, and I halved it further to share the sin with Peps so that I don't feel so guilty with the sweet kuehs. The Apom Bokwa with steaming banana sauce was amazing!
Singapore's Best – Loved Penang Buffet
Adult's Buffet Lunch (12pm to 2.30pm)
Mon to Thu: $49.80++ | Fri to Sun/ Public Holidays:$51.80++
<
div>
Adult's Buffet Dinner (6.30pm to 10pm)
Mon to Thu: $53.80++ | Fri to Sun/ Public Holidays:$56.80++
Child: 50% off Adult's price (5 years to 12 years)
Advance reservation is highly recommended. For reservations, please call+65 63183168 or email princessterrace@millenniumhotels.com
Breakfast @ Princess Terrace
If you prefer a wider variety of breakfast choices, breakfast is served also a Princess Terrace. They serve the standard International English breakfast, with breads, eggs, fruits and yogurt, as well as some local breakfast choices.

I woke up really late, and by the time we've came down, breakfast was almost over. :p Sorry! I'm not really a breakfast person, so the above were what Peps had gotten. I had some light porridge and bacon.
Breakfast charge: 25 SGD (unless included in room rate)
Opening Hours: 6am-10.30am
Other Dining Options at Copthorne King's Hotel Singapore
Besides the Princess Terrace, there are three other dining options within the property.

The Stars Café serves western culinary treats. Their menu of gourmet sandwiches and pasta gets updated every month with new creations, so you'll have something new to look forward to each visit.
Opening Hours: 11am – 10pm.
For reservations, please call+65 63183168 or email princessterrace@millenniumhotels.com
The Connections Lounge offers drinks and live music, allowing you to unwind after a day of hard work. There are two resident bands playing English, Mandarin and dialect songs throughout the night.
Opening Hours: 3pm – 1am (Mon – Thu) | 3pm – 2am (Fri – Sat) | Closed (Sun)
Happy Hour: 6pm – 8.30pm (Mon – Sat)
For reservations, please call+65 63183161 or email connections@millenniumhotels.com
Tien Court Restaurant is an award-winning Chinese fine-dining restaurant created by a panel of culinary master chefs, including Celebrity Masterchef Ho Tien Tsai.
Located at level 2, the Chinese restaurant is next to 4 banquet and function rooms (Queen, Marquis, Duke, Duchess). Many big families celebrate birthdays or even order their wedding banquet from the restaurant, selecting from the menu of contemporary Cantonese and Szechuan dishes.
Staycation Video!
Here's the long-awaited video! We had lots of fun filming this, and I'm really thankful that Peps' so game on trying out different styles! Hope you guys enjoy watching it!
Where's Copthorne King's Hotel Singapore?
Address: 403 Havelock Road Singapore 169632
Telephone: +65 6733 0011
Email: rooms.cks@millenniumhotels.com
For more information: Visit Copthorne King's Hotel Singapore Website | Facebook Page
Check out HotelsCombined to compare the best hotel deal for your next staycation or trip to Singapore!
Cost: ✓ (SGD$135 onwards) | Location/Convenience: *** | Ambience: ****
Getting To Copthorne King's Hotel Singapore
Copthorne King's Hotel Singapore is 5 minutes from City Hall MRT station/ Somerset MRT Station and a 25 minute drive away from the airport. Parking is complimentary for guests.
By car/ taxi: Enter the ECP (East Coast Parkway) expressway. Take Exit 15 on Rochor Road/ Sheares Avenue. Take Central Blvd and Upper Cross St to Havelock Road.
Approximate cost: $28 + Booking fees.
By train – Go to Changi Airport train station and take to Tanah Merah MRT Station. Alight and board the train (towards Joo Koon). Alight at City Hall MRT Station. Walk towards Exit B and walk to Bus stop (04168) opposite Peninsula Plaza. Board Bus 51 and alight 6 stops later at Hotel Miramar, Havelock Road.
Copthorne King's Hotel provides shuttle services to popular areas such as Chinatown Point, Outram MRT, Orchard Road, Dhoby Ghaut MRT, Marina Bay Financial Centre, and Industrial Business Park for in-house residents only.
Kindly contact the hotel directly for more information (pick-up points and timings).
Copthorne King's Hotel also provides limousine transfer service, from Airport to Hotel.
Cost: $60.00 Nett (per trip) | Surcharge: $10.00 (for midnight service between 2300h – 0700h)
Please email to sales.cks@millenniumhotels.com or call 6318 3100 to arrange booking.
xoxo


Facebook | Instagram | Twitter | YouTube

Disclaimer: Opinions stated are genuine and honest. Also note that all sources, information, content, links are valid to change at any time.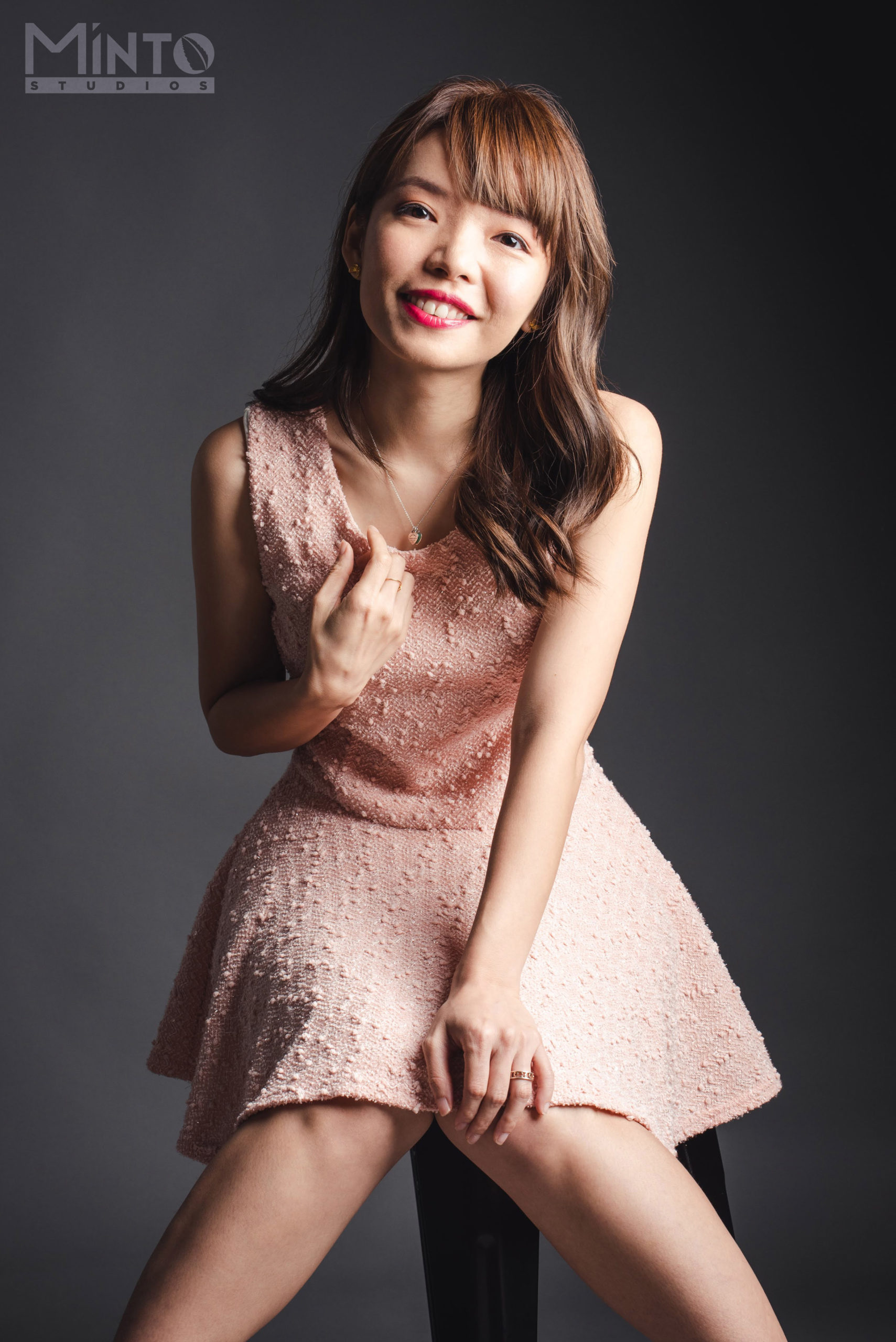 1/2 of #TheEpiphanyDuplet, Tiffany Yong juggles her ABCs – Acting, Blogging and Coaching/Consulting as she is fuelled by passion and drive to succeed.
It is not easy to make a living in Singapore just purely based on Acting, so with Blogging to help her with her online presence, and Coaching kids drama, private tutoring and freelance social media consulting to finance her life, she is currently leading the life most people hope to have: Living the Dream!