Suddenly Seventeen (28岁未成年) Movie Review | by tiffanyyong.com
Recommended Audience: Fans of Ni Ni 倪妮, Darren Wang 王大陆, Wallace Huo 霍建华, Ma Su 马苏, Zhang Mo 张末 and romantic comedy movie fans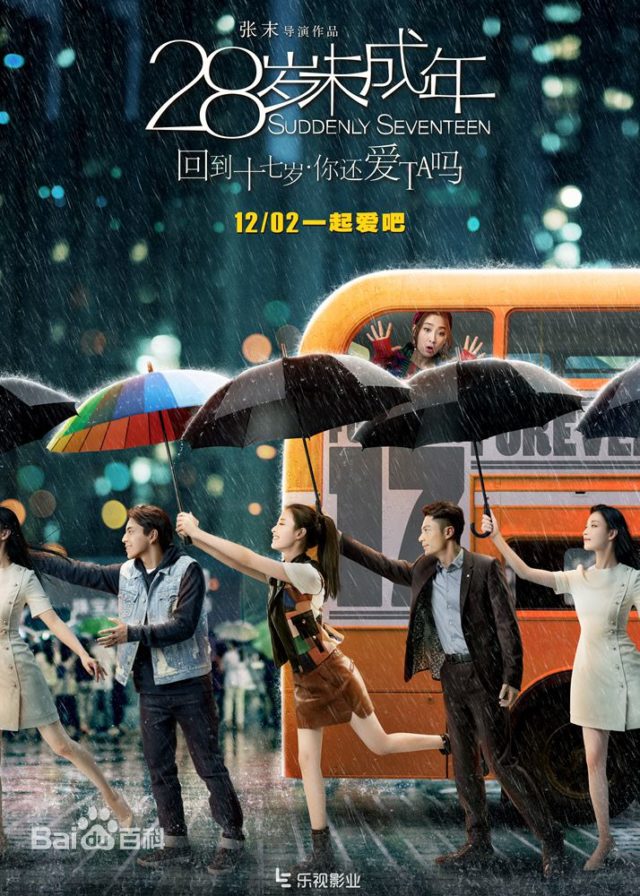 Suddenly Seventeen (28岁未成年) Movie Synopsis
28-year-old Liang Xia (Ni Ni) is successful at work but has an unhappy relationship with her boyfriend, Mao Liang (Wallace Huo) of 10 years. One day after swallowing a piece of chocolate, she miraculously transformed into her 17-year-old self, before she meets her boyfriend. This strange occurrence becomes an opportunity for them to fall in love again from scratch…..
Suddenly Seventeen (28岁未成年) Viewer Rating: 4.5/5 ****
Suddenly Seventeen (28岁未成年) Movie Review:
I caught this film on the same day as Arrival, and I was surprised both films dealt with the topic of time in a complete different way. The first impression most people have for this film would be how the English and Mandarin title were different. One says "Suddenly Seventeen" while the Mandarin title's direct translation is "28 Year Old Juvenile". If you think this is one of the passé time-travelling plot like I did, you are wrong!

Without any clear notion of what the film was going to be about, I was pleasantly surprised by the plot concept, the cinematography as well as the actors. Bored by the run-of-the-mill time travelling concept, be it going back to the past or future, repeating the day over and over again with the existing memory (Think Edge of Tomorrow) or falling in love with someone from the past or future, this film is almost like a girl with bipolar disorderUnlike most pretty Chinese faces who could only try to act cool or sexy, Ni Ni who took up the role of 28 year old Liang Xia did a splendid performance differentiating a 28 year old and a 17 year old mentality. That change in expression in a snap of fingers (or a bite of the magic chocolate) was adorable. It reminded me of  the moments where the characters changed bodies in Your Name (Kimi no Na wa).
What I love most about this film was how it make the audience reminisce and think about the passion we had when we were younger in a very light hearted way. How many of us were dancing in our CCAs, acting for passion or even doing cheerleading & gymnastics as a hobby last time, are we still pursuing these activities we loved back then? Or has age, time and money dilute these once upon a time dreams?

This was my first time seeing Wallace Huo on big screen. After watching so many of his period drama and solemn characters, it was nice to see something different for a change. Mao Liang (Wallace Huo) is a reflection of many working adults these days. Fighting to climb up the corporate ladder, many people often prioritise work above relationship and family. We resist changes and take our partner for granted. This is also the reason why 17 year old Liang Xia would prefer to Yan Yan (Wang Da Lu) to the career-minded boyfriend.
On the surface, the story seem to be talking about the preference for the types of man at different age. But in actual fact, it was more about self discovery, finding self confidence and stop living for others but yourself.
Of course, the film is not without flaws. There were several parts where incidents got skimmed over and left unanswered. What happened during the fight between the two men? Why did Yan Yan leave even though he seemed to still like Liang Xia a lot? These were some minor plot holes which could be easily overlooked.
Presented in an entertaining way, this movie is definitely something I will recommend everyone to watch!
Do You Know?
The movie is adapted from black.f's same name novella. The novel is also turned into a 26 episode webisode by LeTV.
This film is Zhang Mo's directorial debut. She is Zhang Yimou's daughter and got to know Ni Ni from The Flowers of War (2011) when she was the Assistant Director, on-site editor, and subtitle translator for that film.
When Ni Ni filmed the first "back to 17" scene, she had to wear a simple bridesmaid dress and filmed in cold weather. As there were several complications in that scene, she sprained the ankle during the shoot.
Behind The Scenes and Interviews

Check out Suddenly Seventeen (28岁未成年) Official Weibo.
Suddenly Seventeen (28岁未成年) is out in cinemas on 8 December 2016.
xoxo



Facebook | Instagram | Twitter | YouTube
*Disclosure: No monetary compensation was received for the movie review. Invitation from Shaw Organisation.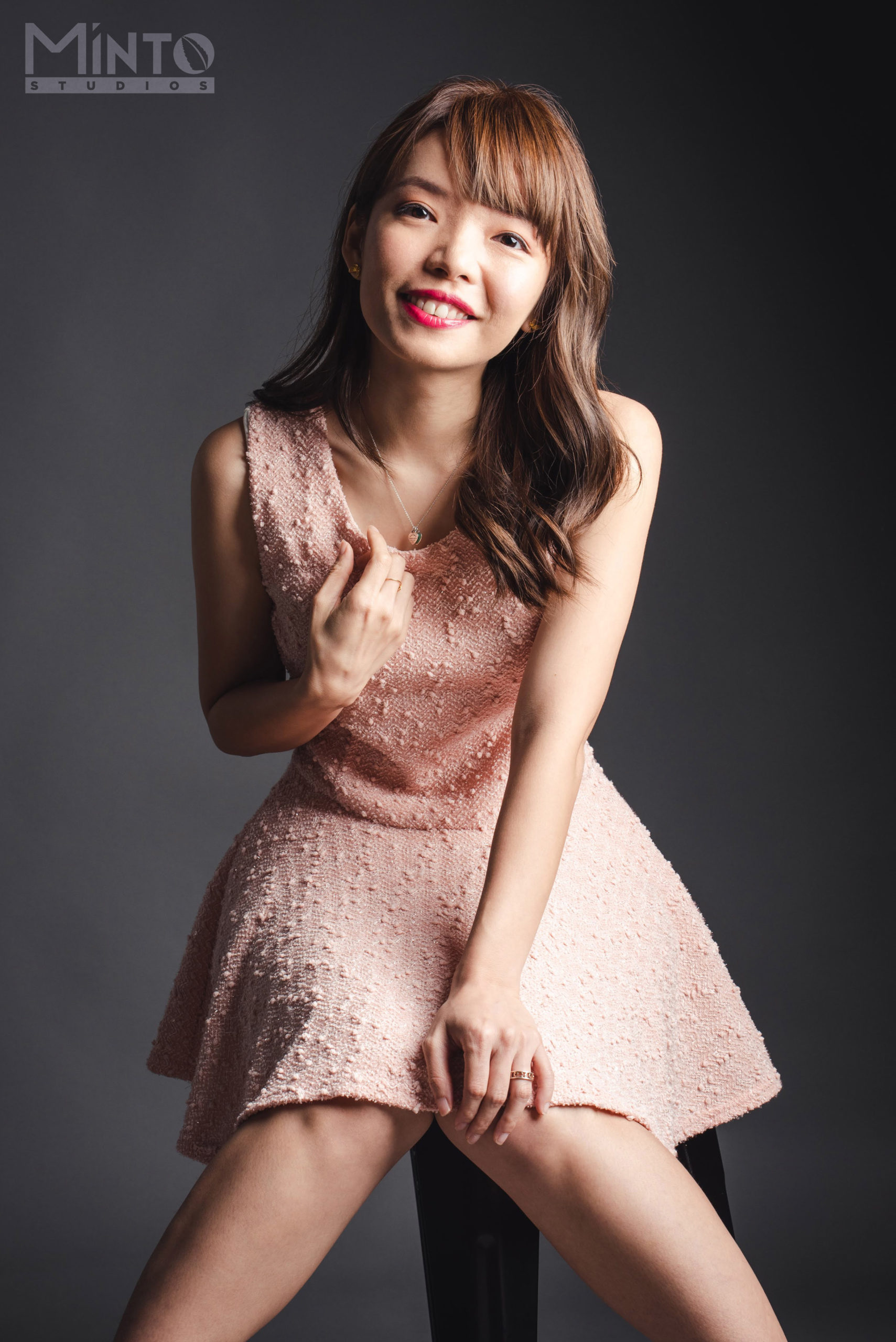 1/2 of #TheEpiphanyDuplet, Tiffany Yong juggles her ABCs – Acting, Blogging and Coaching/Consulting as she is fuelled by passion and drive to succeed.
It is not easy to make a living in Singapore just purely based on Acting, so with Blogging to help her with her online presence, and Coaching kids drama, private tutoring and freelance social media consulting to finance her life, she is currently leading the life most people hope to have: Living the Dream!