Lulu The Movie (露露的电影) Review | by tiffanyyong.com
Recommended Audience: Fans of Michelle Chong, Leon Jay Williams, Chan Tian Wen, Glenn Ong, The Flying Dutchman, Sharon Au, Terence Cao, Suhaimi Yusof, Shane Pow, Dee Kosh and comedy movie fans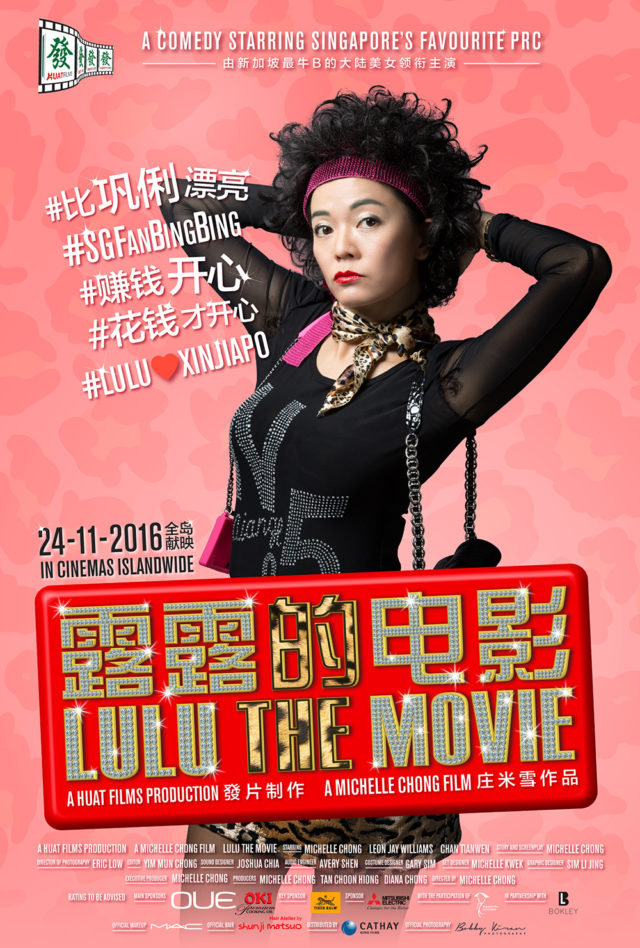 Lulu The Movie (露露的电影) Synopsis
This is a story of a sweet PRC girl who comes to Singapore to meet her online lover but ends up having to deal with more than she bargained for.

Come follow Lulu's (mis)adventures, from trying to get a job at the KTV to travelling around the world as a bona fide fashionista.
Although Lulu's tumultuous journey is filled with mockery, discrimination and tough times, Lulu refuses to give up or compromise (particularly on wearing leopard print), because as Lulu says, "dying is easy, but staying true to oneself is hard".
Lulu The Movie (露露的电影) Viewer Rating: 2.75/5 ***
Lulu The Movie (露露的电影) Movie Review:
Similar to Mr Unbelievable, Lulu is a PRC KTV hostess whose accent and candid comments went viral online. While I haven't been following The Noose much, I've caught snippets of Michelle Chong in her different personalities such as Leticia, Babarella, Adrianna Wow and Nancy Goh. With the strong viral marketing, it wasn't difficult to anticipate the film revolving around this bubbly personality and learning more about her backstory.

Watching Lulu on big screen is definitely different from looking at a Youtube video or TV screen. I was shocked by Lulu's makeup initially and the close-ups were definitely not flattering. But then, I realised the resemblance to the many aunties (be it PRC or not) I came across in Singapore. The tattooed eyebrows in particular, caught my attention. There was a tint of green to show the cheap quality and fading tattoo (genius!). Her grumpy and judgemental behaviour towards wealth and looks were definitely an iconic representation of the PRC behaviour we've seen on videos and news in the recent years.
Although Lulu's signature outfits with loud colours, shiny studs, animal prints helped to stereotype her character and personality, I was quite disappointed when the outfits were re-used and repeated in her around the world fashion (or fasionh) TV show (I mean, it's a fashion show right?).

The Mr Unbelievable aka Chen Tianwen is now "Brad Pitt", an online friend of the China friend who used his twin brother's (Leon Jay Williams) photo to convince Lulu to come over to Singapore. As a somewhat lecherous and cheapskate uncle, Brad successfully disgust both Lulu and me. But he's definitely a hot favourite amongst the older audience who seemed to be thoroughly entranced and humoured by his performance.

As the prince charming of the film, Leon Jay Williams as Williams was indeed charming. But his charm made the romance between him and Lulu bizarre. There wasn't a logical build-up to this mis-matched relationship, and the only possible explanation I could think off was Lulu's resemblance to his snobbish girlfriend, fashion TV host Sonia. I usually do have a soft spot for Cinderella-like romance, but the love story here was a little too contrived for my liking.

There were many little interesting snippets – Lulu's poor English-turn-jokes as well as her attempt to take up different jobs in Singapore. Lulu's signature wordplay humour had majority of the audience laughing from start till end (especially if you are bilingual!).
As an aspiring actress, I loved the motivational morale that the story tried to bring across – never be afraid to be unique and be yourself. However, the flaws somehow outweigh the strengths. Compared to her previous works, Already Famous and Three Peas in a Pod, where the characters were defined and likeable, I couldn't help but not root for her incidental fame due to someone pranking and posting her antics online. Does it mean what Glenn Ong's character did was right? Or is that the way to fame these days? Also, what happened to Brad Pit and Sonia in the end? The poor character development and lack of story arc left me pretty depressed despite the jokes.
Conclusion: Lulu's outstanding slap-stick humour and antics will definitely tickle most people into laughter, but don't look too serious into the storyline.
Do You Know?
"Lulu the Movie" is a Singaporean comedy based on the character from Singapore sitcom "The Noose", Lulu.
In February 2014, Michelle Chong decided to make a mockumentary film based on Lulu, one of the main characters of The Noose, after conducting a survey in which Lulu came in top, among other characters such as Barbarella and Leticia Bongnino, due to the fact that everyone is concerned about Mainland Chinese immigrants.
Michelle Chong brought her team to several countries, dressed as Lulu and stopped bystanders in London, Shanghai and other places for clever and hilarious interviews in which she mocks her own wardrobe (a collision of 1980s Hong Kong cabaret and 1990s jazzercise), while subtly exposing their assumptions about people from China.
Michelle Chong is the screenwriter, director, producer and co-editor of the film.
Chong had initially planned for Lulu The Movie to be released in early 2015, but due to her involvement with other projects and the fact that there were several films released during Singapore's golden jubilee, it was postponed to late 2016.
Behind The Scenes and Interviews
Check out Lulu The Movie (露露的电影) Facebook Page!
Lulu The Movie (露露的电影) is out in cinemas on 24 November 2016.
xoxo



Facebook | Instagram | Twitter | YouTube
*Disclosure: No monetary compensation was received for the movie review. Invitation from Huat Films.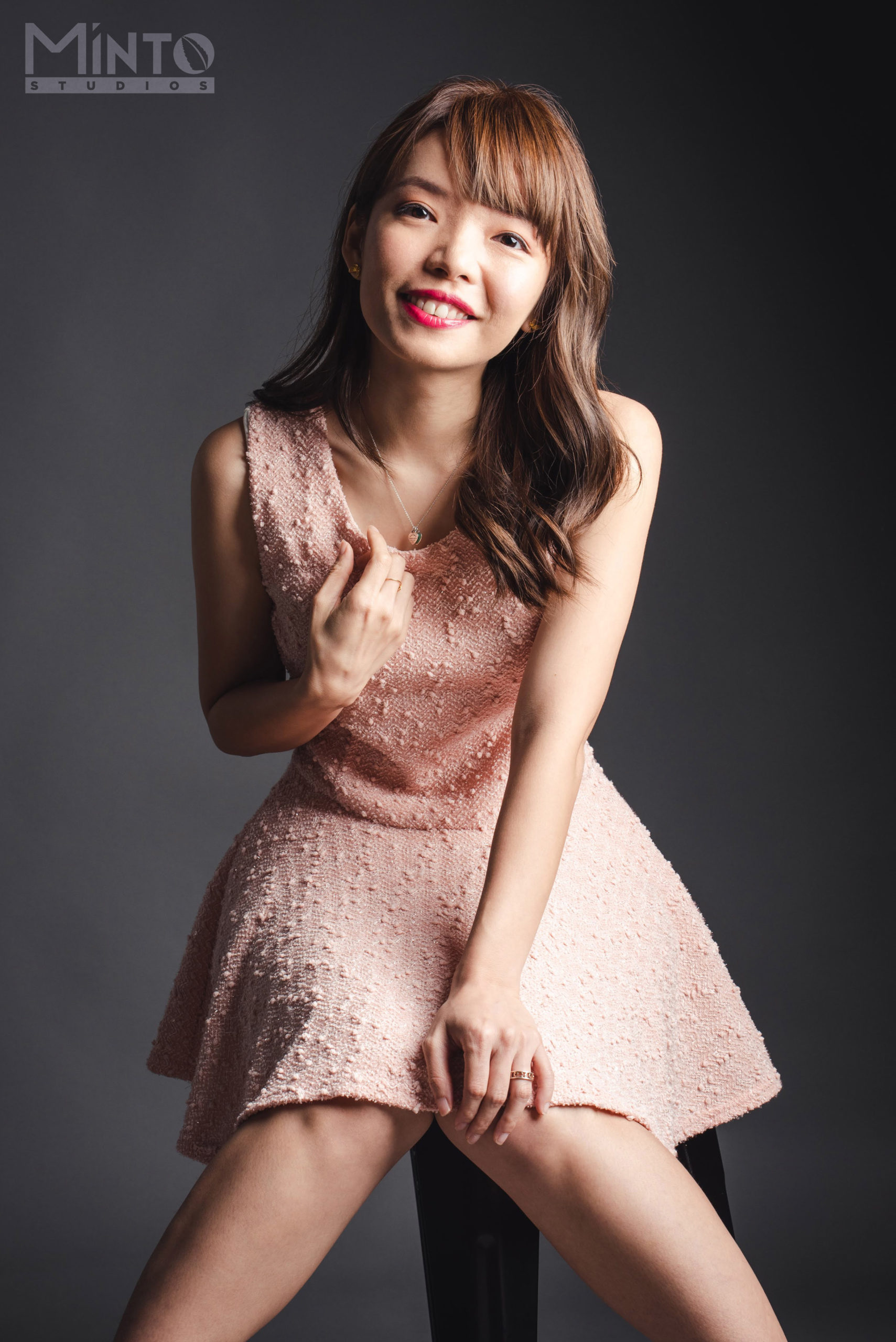 1/2 of #TheEpiphanyDuplet, Tiffany Yong juggles her ABCs – Acting, Blogging and Coaching/Consulting as she is fuelled by passion and drive to succeed.
It is not easy to make a living in Singapore just purely based on Acting, so with Blogging to help her with her online presence, and Coaching kids drama, private tutoring and freelance social media consulting to finance her life, she is currently leading the life most people hope to have: Living the Dream!