Studio M Hotel Singapore Review:
Both Peps and I got to stay at the Studio M Hotel some time before Valentine's Day, and I thought this staycation review came in just in time for us to introduce to you "The Epiphany Duplet"! It's a new team name derived from the anagram of our names, and we will be bringing your more staycations, travelogues, relationship tips and many more!
Epiphany: / ɪˈpɪf(ə)ni,ɛˈpɪf(ə)ni / noun / A moment of sudden and great revelation.
Duplet: / ˈdjuːplɪt / noun / 2 electrons working together, forming a bond between atoms.
So before looking through the stills of the hotel, here's the staycation video from Peps Goh. 🙂
Studio M Hotel is Singapore's first fully loft-inspired designer hotel. It is also one of the hotel I was most looking forward to stay in since 2 -3 years back when they won the AsiaOne People's Choice Award for best Boutique Hotel in 2014 & 15.
Studio M Hotel Singapore at A Glance:
As this is a boutique hotel, Studio M Hotel has two levels accessible to guests, with level 2 bringing all the recreational activities and level 3 with the meeting rooms. 
Designed by Italian style maestro and architect, Piero Lissoni, Studio M Hotel Singapore offers contemporary living spaces for hip and savvy travellers to work, rest and play.
Studio M Hotel Singapore Executive Loft
With 360 22 sqm guest-rooms, Studio M Hotel features 4 types of rooms – Studio Loft, Premiere Loft, Executive Loft and Moonlight Loft. Each an urban-inspired loft has a three-metre high ceiling plus a separate work and rest area. We were given an Executive Loft and here's a quick view:

In contrast to the hotels we've stayed previously, the urban-inspired, stylish room has clean white walls with dark wooden floor instead of the warm colours in business hotels. The 'plug and play' concept separates the bed from the work table with a mezzanine level, making it extra cozy and personal when you get into the queen size bed.

Located at the corner of each level, the Executive Loft provides ultimate privacy and we get to have a gorgeous panoramic view of the Singapore river through the 3m high bay windows. If you live in a HDB flat, you will most probably be pretty excited to make the short trip up the stairs, to the duplex room.
Wi-Fi access is available throughout the property!
The toilet is pretty small, and I was disappointed to see that there's no bathtub. 🙁 The room adopted a minimalist concept where the mirror and hand-wash basin doubles up as a pantry basin (see below).
But luckily, there is still bathrobes and slippers for us to use! As usual, there is the complimentary smartphone service with free IDD calls to 15 countries, complimentary mobile internet and local calls to all 6 properties in Singapore. The phone also provides a city guide, exclusive discounts and offers. The coffee and tea-making facilities and bottled water are all placed just next to the basin.
Laundry and Dry Cleaning Services are also available.
As Studio M Hotel do not have any in-house dining place, we decided to eat out. This is a great chance for all foodie lovers to explore the cuisine around the area. The hotel collaborated with neighbouring restaurants to provide Urban Dining Discounts. Simply present the keycard at participating dining partners to get great dining deals, privileges, and discounts.
For us, we decide to walk to Chinatown Food Street for some hokkien mee and black carrot cake. 🙂
Check-in from: 02:00 pm
Check-out until: 12:00 pm
*Complimentary late checkout until: 03:00pm (*subject to room availability)
Recreational Facilities at Level 2
Level 2 leads guests to an open-air tropical deck filled with cabanas and pool sunbeds for everyone to chill and relax. It is also where the Breakfast Area (Ta.ké), swimming pool and gym are.
As the level is only accessible via a glass door, the facilities share a standard opening hour for convenience. Guests can only access this place when it's open at 6.30am and it will be closed by 9pm.

There is a 25-metre lap pool as well as a jacuzzi for guests to use. However, as the facility is not supervised by life guards, parents must be alert when bringing their kids to the open deck.
So far, Studio M Hotel is the only hotel that left me an impression with their gymnasium. It's not because of their well equipped fitness centre (nor their bouncy gymnastic balls), but because it's an open-air gym! I don't perspire easily, so working out in an air-conditioned gym made it almost impossible for me to perspire and detox. Here, I get to exercise with in a well ventilated area!
Open Deck | Swimming Pool | Jacuzzi | Gymnasium Opening Hours: 6.30am – 9pm
Studio M Hotel Breakfast Buffet
On the same level as the pool, the once Ta.ké restaurant is now called Breakfast Area, serving only breakfast.

The weather was pretty cooling (thank goodness!) and we get to try the intercontinental buffet breakfast alfresco-style.

Try to get to the breakfast area before 9am so that you still get a fair portion of the breakfast choice. We went there at 9am, and most of the food were almost gone, and that didn't really look nice on photos! Besides the standard international breakfast like breads, meats, cheese and fruits, there were several DIY stations where you can make your own sandwich and nasi lemak.
These are the simple indulgences (nicely arranged by Peps) we first got before going for another round of local-inspired breakfast such as nasi lemak and porridge.

P.S Love the bacon and pre-made french toast strips. Do try them!
Breakfast charge≈ 24 SGD (unless included in room rate)
Opening Hours: 6.30am-10.30am (Weekdays) | 6.30am – 11:00am (Weekends & Public Holidays)
MEMO Bar: Get some noms to chom!
MEMO is not exactly a proper dining place, but it is a casual bar/cafe where you can have a meeting over some light bites.

Located just next to the concierge, after the lift, MEMO doubles up as a shop for you to grab some snacks and nibbles if you are planning to stay in for a movie marathon or some heart-to-heart chat with your besties.

When you've walked beyond the nibbles corner, it transform to a somewhat retro yet stylish cafe-bar, with chill tunes and mood lighting, providing an alternate hang-out space for those who do not want to play shouting-game over loud music at the nearby entertainment precinct of Robertson Quay.
Opening Hours: 7am-11pm (Sunday – Thursday) | 7am – 12am (Friday & Saturday)
Where's Studio M Hotel Singapore?
Address: 3 Nanson Road, Clarke Quay, Singapore 238910
Telephone: +65 6808 8888
Email: Reservations.SMH@millenniumhotels.com
For more information: Visit Studio M Hotel Singapore Website | Facebook Page
Check out HotelsCombined to compare the best hotel deal for your next staycation or trip to Singapore!
Cost: ✓ (SGD$180 onwards) | Location/Convenience: ** | Ambience: ****
Getting To Studio M Hotel Singapore
Located in the Robertson Quay entertainment district, Studio M Hotel Singapore is 10 -15 minutes walk from Clarke Quay and Chinatown MRT Station and a 20 minute drive away from the Changi International Airport.
By car/ taxi: Enter the ECP (East Coast Parkway) expressway. Take Exit 15 on Rochor Road/ Sheares Avenue. Turn left at North Bridge Road, then right at North Boat Quay, slight right at River Valley Road and left at Mohamed Sultan Road. Turn left to Nanson Road.
Approximate cost: $22 + Booking fees.
By train – Go to Changi Airport train station and take to Tanah Merah MRT Station. Alight and board the train (towards Joo Koon). Alight at City Hall MRT Station. Walk towards Exit B and walk to Bus stop (04168) opposite Peninsula Plaza. Board Bus 51 and alight 5 stops later at Block 2, Havelock Road.
Together with Copthorne King's Hotel and Grand Copthorne Waterfront Hotel, Studio M Hotel provides complimentary shuttle services to popular areas such as Chinatown Point, Outram MRT, Orchard Road, Dhoby Ghaut MRT, Marina Bay Financial Centre, Industrial Business Park etc. for in-house residents only.
Kindly contact the hotel directly for more information (pick-up points and timings).

xoxo


Facebook | Instagram | Twitter | YouTube

Disclaimer: Opinions stated are genuine and honest. Also note that all sources, information, content, links are valid to change at any time. Images are taken by Peps Goh unless stated otherwise.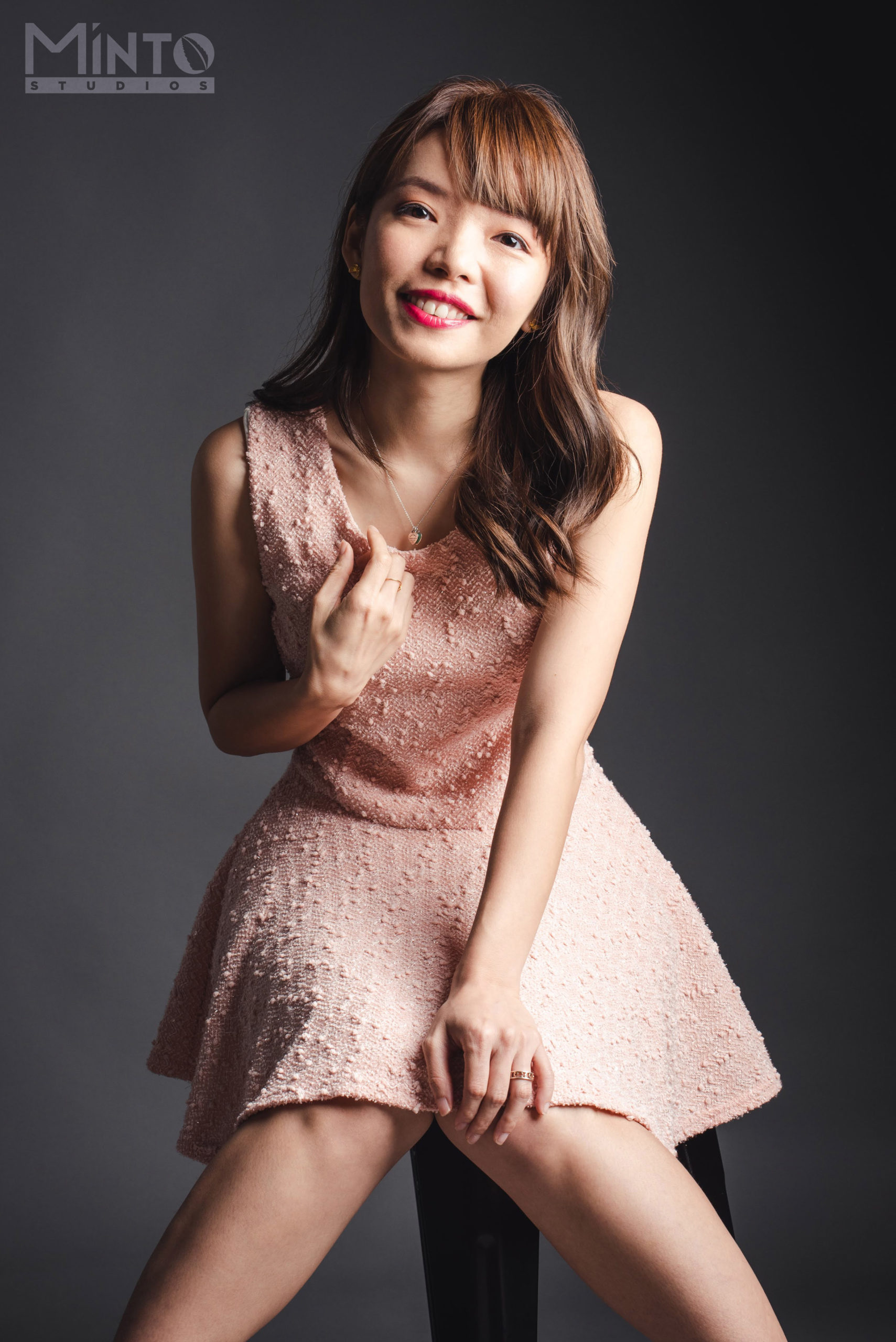 1/2 of #TheEpiphanyDuplet, Tiffany Yong juggles her ABCs – Acting, Blogging and Coaching/Consulting as she is fuelled by passion and drive to succeed.
It is not easy to make a living in Singapore just purely based on Acting, so with Blogging to help her with her online presence, and Coaching kids drama, private tutoring and freelance social media consulting to finance her life, she is currently leading the life most people hope to have: Living the Dream!