M Social Singapore Hotel Review:
If you've been following my Facebook Page, you'd probably have seen the Epiphany Duplet's Sudio x Shunji Matsuo video below. (Well, if you haven't, the video's here for you to watch!)
So what happened after Peps flipped his way to Shunji Matsuo and had our hair done?
Both Peps and I had to rush (no more flippin!) to M Social to have a Sudio photoshoot with Geng Hui. It rained cats and dogs for ages, hence most of the photoshoot had to be done indoors. 
As the saying goes, no matter how much one plans things out, life always intervenes (人算不如天算). We were blessed that GengHui was still patiently waiting for us (we were really late!) and tried to make use of the nice lightings within M Social to compensate for the lack of natural lighting due to the the thunderstorm. Peps was pretty exhausted by the time we rushed from Shunji Matsuo Green at The Grandstand to Robertson Quay. (>.<)
I had to say GengHui is really good at catching nice candid poses as well as finding nice angles of the models. I was a little awkward initially trying to pose with the products but with his guidance, the photos turn out really great! (Haha… it might take me quite some time before  review the products proper on this website, however, we've already shared some of the photos on our instagram, so do follow @PepsGoh, @TanGengHui and @tiffanyyongwt if you want to see more of the photos first hand!)
M Social Hotel at A Glance:
M Social Singapore is the latest addition to the signature Leng's Collection by Millennium Hotels and Resorts. Located just 300m away from Studio M, no one will dare to disagree with me if I say M Social has way more photo-worthy spots! Don't believe, the little staycation video Peps did will speak louder than words~ 🙂
If the rest of the Millennium properties are able to give guests the feeling of unwinding and relaxation, M Social is like the playground within. Art, design, and technology are the signature of this lifestyle property.

The concierge staff are dressed in casual polo tees, making me feel that they aren't here to work and serve, but to have fun and sharing the joy with the guests. Instead of the traditional couches, guests can chill by the bar-top like marble tables and high stools to wait for their turn, that is, if you even have to wait!
M Social Singapore Loft Premier
In M Social, there are 293 rooms, featuring the Alcove Cosy Room, Alcove Terrace Room, Loft Gallery Room, Loft Terrace Room and Loft Premier Room. We were given the 22sqm Loft Premier room, pretty similar to Studio M's Executive Loft but 200% newer and cooler!

The carpeted floor and leather sofa made the room looked really warm and homey. The designer made use of mirrors break up the visual clutter, make the cozy room look larger than it is. It even manage to fit a nesting table to facilitate those who need to work and a flat-screen satellite TV. Room benefits include free IDD calls to Japan, Australia, China, Hong Kong, India, Malaysia, South Korea, Indonesia, Taiwan, Thailand, UAE, USA, UK, Germany and New Zealand, complimentary mobile internet and local calls to all 6 properties in Singapore.

In comparison to Studio M's clean white walls, here Philippe Starck uses concrete wall, reflective stairs and shiny metal frames to give the loft a modern industrial look.

The mini bar provides the usualy coffee and tea, with toothbrush, soap and lotion as toiletries. The usual safety deposit box and hair dryer is located at the drawers, and our usual closet are now transparent and open! To be honest, it's so impeccably designed that it is difficult to imagine myself working here.I just want to laze around doing nothing.
The duplex room fits a queen size bed with very little space to navigate, so I simply just jump straight on to the bed. It was a pity that we didn't have much time to snuggle as there were so many things to do.
P.S. The bed's so so so comfortable that both of us overslept and nearly couldn't get any breakfast!

A striking 4-meter tall pitched roof creates a spacious vibe, and great space for anyone who need a nice flatlay from top down! The air-conditioned loft and opens up to panoramic views of the city, something that we didn't really get to see thanks to the thunderstorm.

The compact bathroom was cunningly made 'bigger' and brighter with transparent glass, thankfully with window blinds. Haha, it was a little awkward if you have to visit the toilet but your friends are right outside.

Interestingly, instead of the usual Millennium signature toiletries, M Social uses Bigelow Apothecaries bath amenities, and it is made of the combination of my 2 favourite scent – lavender and peppermint. But luckily, there is still bathrobes and slippers for us to use!

Frowny Peps because we often don't get enough rest during our staycations~
P.S. Free Wi-Fi access is available throughout the property. Laundry and Dry Cleaning Services are also available.
Check-in from: 03:00 pm
Check-out until: 12:00 pm
*Complimentary late checkout until: 03:00pm (*subject to room availability)
Recreational Facilities at Level 5
Level 5 provides guests a 24 hour access to the gym, swimming pool and sunbeds.
I was pretty impressed how the hotel is so conscious of the habitual photo-taking urges of the media-savvy guests and made full use of it! Upon entering the door that leads to the facilities, we were welcomed by this insta-worthy view, made up of … nicely rolled-up towels.
Thanks to the nature of our video, Peps finally got to utilise the gym and he simply couldn't stop! Haha, the exercise went from for "show" to for "real"!

There is the lap pool, however, as the facility is not supervised by life guards, parents must be alert when bringing their kids to the open deck.

Nice photo-worthy backdrop for couples out there 🙂
Open Deck | Swimming Pool | Gymnasium Opening Hours: 24 hour
Breakfast Buffet at Beast & Butterflies
This is our second time visiting Beast & Butterflies (first time was last year for Christmas feast tasting), and the place looks really different in the day.

We arrived 15 minutes before the breakfast ends and the staff were all helping us pack whatever they have left to our plates!

In one glance, the dining place might seem a little … complicated. But if you had the time to chill at the area, you will realise that every corner is a picturesque area that give you a slightly different feel when you snap a photo.
The restaurant and bar features plenty of art and design with collection of wall tablets and mesmerizing chandeliers housed in their own alcoves. I like how the place can be quiet corner for some book reading, or chit chat with friends while at night, the place transform to a loud bar as projectors flash psychedelic images through the light fixtures.
The bar top double up as a buffet table for morning guests.

The open concept kitchen allow guests to make eye contact with the chefs who had painstakingly prepared the delicious breakfast. Erm, as well as, for me to look at them with puppy eyes, begging them not to clear the food (they are preparing for the lunch crowd) while Peps attempts to get some clips of the breakfast. And yes, the puppy-eye-thingy got me some omelette and sunny side-up!

The breakfast are pretty simple and basic international fare. So it is hard to go wrong with them.
Do go for the fried rice and sautéed vegetables though! Highly recommended if you are hangrish like me.
Breakfast charge≈ SGD $25 (for non-guest) | SGD$22 (for in-house guest, unless included in room rate) 
Opening Hours: Breakfast 07.00 am – 10.00 am (Daily)
Where's M Social Singapore?
Address: 90 Robertson Quay, Singapore 238259
Telephone: +65 6206 1888
Email: reservations.mss@millenniumhotels.com
For more information: Visit M Social Singapore Website | Facebook Page
Cost: ✓ (SGD$160 onwards) | Location/Convenience: ** | Ambience: ****
Getting To M Social Singapore
Located in the Robertson Quay entertainment district, M Social Singapore is 15 – 20 minutes walk from Clarke Quay and Chinatown MRT Station and a 25-30 minute drive away from the Changi International Airport.
By car/ taxi: Enter the ECP (East Coast Parkway) expressway. Take Exit 15 on Rochor Road/ Sheares Avenue. Turn left at North Bridge Road, then right at North Boat Quay, slight right at River Valley Road and left at Mohamed Sultan Road. Turn right at Martin Road, left at Rodyk Street and right at Robertson Quay.
Approximate cost: $24 + Booking fees.
By train – Go to Changi Airport train station and take to Tanah Merah MRT Station. Alight and board the train (towards Joo Koon). Alight at City Hall MRT Station. Walk towards Exit B and walk to Bus stop (04168) opposite Peninsula Plaza. Board Bus 51 and alight 6 stops later at Hotel Miramar. Take the overhead bridge and walk approximately 250m to M Social.
Together with Studio M Hotel, Copthorne King's Hotel, Grand Copthorne Waterfront Hotel, M Social Singapore provides complimentary shuttle services to popular areas such as Chinatown Point, Outram MRT, Orchard Road, Dhoby Ghaut MRT, Marina Bay Financial Centre, Industrial Business Park etc. for in-house residents only.
Kindly contact the hotel directly for more information (pick-up points and timings).

xoxo



Facebook | Instagram | Twitter | YouTube

Disclaimer: Opinions stated are genuine and honest. Also note that all sources, information, content, links are valid to change at any time.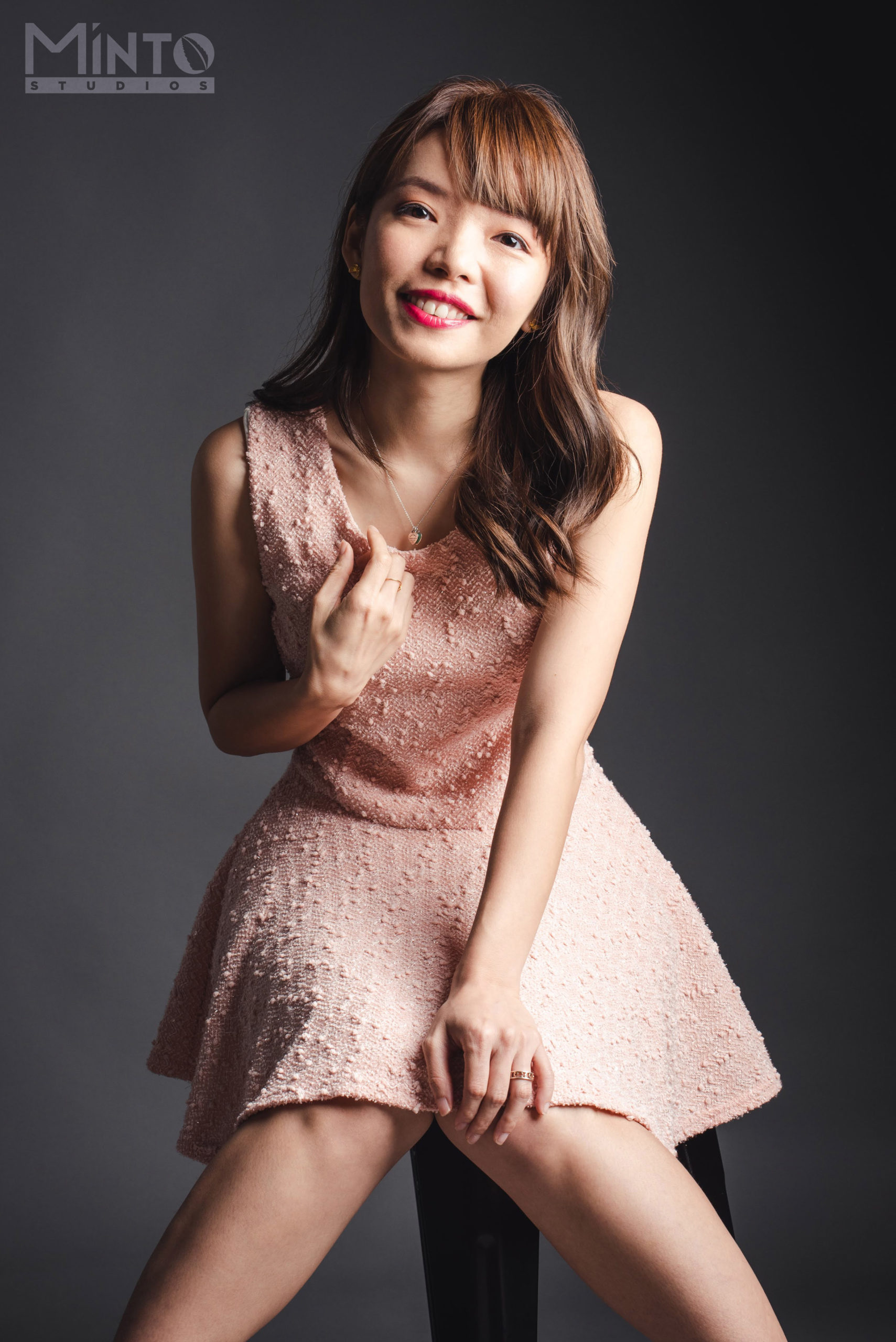 1/2 of #TheEpiphanyDuplet, Tiffany Yong juggles her ABCs – Acting, Blogging and Coaching/Consulting as she is fuelled by passion and drive to succeed.
It is not easy to make a living in Singapore just purely based on Acting, so with Blogging to help her with her online presence, and Coaching kids drama, private tutoring and freelance social media consulting to finance her life, she is currently leading the life most people hope to have: Living the Dream!