Operation Chromite (인천상륙작전) Movie Review | by tiffanyyong.com
Recommended Audience: Fans of Liam Neeson, Lee Jung-Jae, Lee Bum-Soo, Jin Se-Yeon, John H. Lee and Action/ Drama/ War movie fans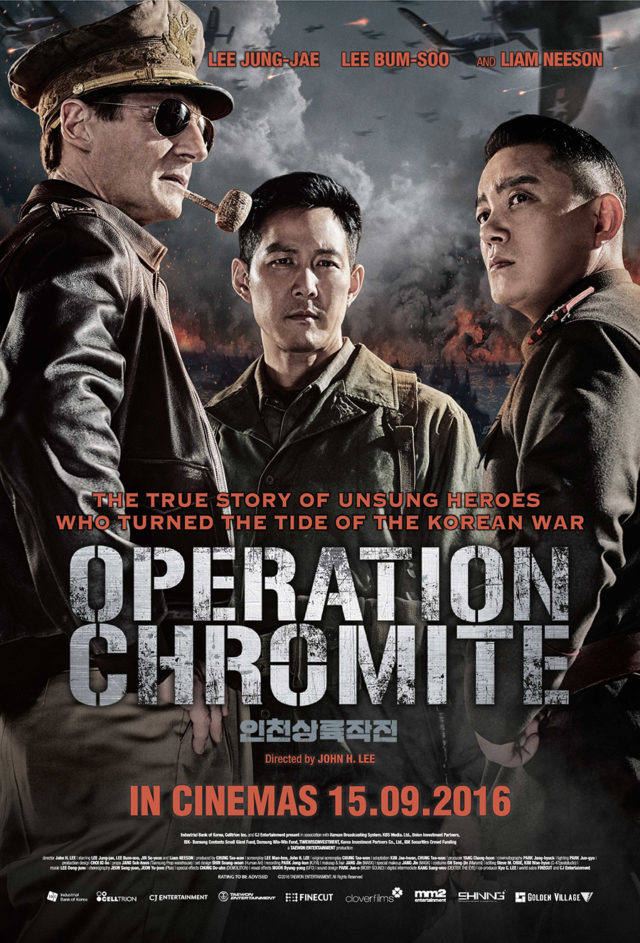 Operation Chromite (인천상륙작전) Movie Synopsis
South Korean Navy Special Forces Captain Jang Hak-soo and his 7 members disguise themselves as a North Korean inspection unit. Their mission directives from General Douglas MacArthur are to infiltrate the North Korean army command centre in Incheon and secure the mine chart; to kidnap 'Ryu Jang-choon' the second highest ranking North Korean officer and; on D-day, to light the Palmido light house as a signal to the main UN forces.

Despite growing suspicion from the clever tactician Commander Lim Gye-jin of the North Korea's People Army, Jang and his team successfully carry out their mission with the help of an underground information network.
Then one day, their true identity is revealed…
Operation Chromite (인천상륙작전) Viewer Rating: 3.5/5 ***
Operation Chromite (인천상륙작전) Movie Review:
I'm a sucker for war films, especially those based on true events. So when the trailer for Operation Chromite was first released, I was anticipating it as it focused on an aspect of the Korean War not widely known – a stealth operation instead of the usual war film where armies fight cruelly.

I couldn't help but compare this film with Taegukgi: The Brotherhood of War (태극기 휘날리며), a movie from a decade ago. While they were both about the Korean war, I was slightly disappointed when Operation Chromite failed to "traumatise" me the way Taegukgi did. The latter emphasized a lot on the relationship between two brothers, but this film wavered somewhere around that of a documentary (with big cast), a biography movie of Jang Hak-su (+ the team) and an action war film. The action sequences – perhaps I should say bombing and gun-fight sequences – were shaky but still pretty tolerable for me (I guess anything else is better than Jason Bourne 😛 )

Don't get me wrong, the operation was indeed exciting. Lee Jung-Jae as a South Korean spy Jang Hak-su, together with his team, was amazing with their roles. But the set up was so fleeting that I did not have time to even know who were spies in the operation before they were killed (Can I say a few of them looked the same to me?) It was only halfway through the film when I start to recognize the team (with half of them killed off), and understand some of their conversation.
Nonetheless, the film kept me on the edge when the protagonist had to keep the enemy aka North Korean commander Lim Gye-jin (Lee Bum-soo) close to him while his team tries to secure the naval mine chart so that the UN fleet can do their landing. Lee Bum-soo's ruthless role might not make you hate him as much as the selfish CEO Yon-suk (Kim Eui-sung) from Train to Busan, but it was enough for a docu-film. Yes, I still want to slap him for his cruelty though.

Sad to say, Liam Neeson (my favourite dad) did not share much screen time with any of the actors. He dressed very much like General MacArthur, but felt half the time out of the picture, and giving orders in some set or in front of a green screen. The redeeming moment was the short (but deeply appreciated) scene where he interviewed the team on why do they want to be in the operation. That brief moment hit hard and touched me.
I know I sound pretty harsh on the film, but I had a great film to compare with. The fact that Operation Chromite was based on true events was good enough a motivation for anyone to catch it!
Do You Know?
Production studio wanted Liam Neeson's filming scenes to be filmed in America but due to the movie background Liam Neeson requested his role as General Douglas MacArthur to be filmed in South Korea.
This is the first Hollywood-South Korea collaboration Korean war movie in 35 years that was produced in the South Korea production company's film investment since Inchon (1981). The film was produced on a budget of about 12 billion Korean won, of which roughly 500 million won ($447,700) was crowdfunded by 288 people who invested in the film.
The film marks the second time Liam Neeson has taken a role preceded by Laurence Olivier whom he starred with in The Bounty (1984). The first time being the remake of Clash of the Titans (2010) where he played Zeus while Olivier played the part in the 1981 version.
Lee Jung Jae expressed his strong desire to act with Liam Neeson and dissatisfaction when he had no scenes with Liam Neeson in the original script. A couple of scenes were added and they got to film together for around 24 hours.
Behind The Scenes and Interviews
Check out Operation Chromite (인천상륙작전)'s Facebook Page!
Operation Chromite (인천상륙작전) is out in cinemas on 15 September 2016.
xoxo



Facebook | Instagram | Twitter | YouTube
*Disclosure: No monetary compensation was received for the movie review. Invitation from Clover Films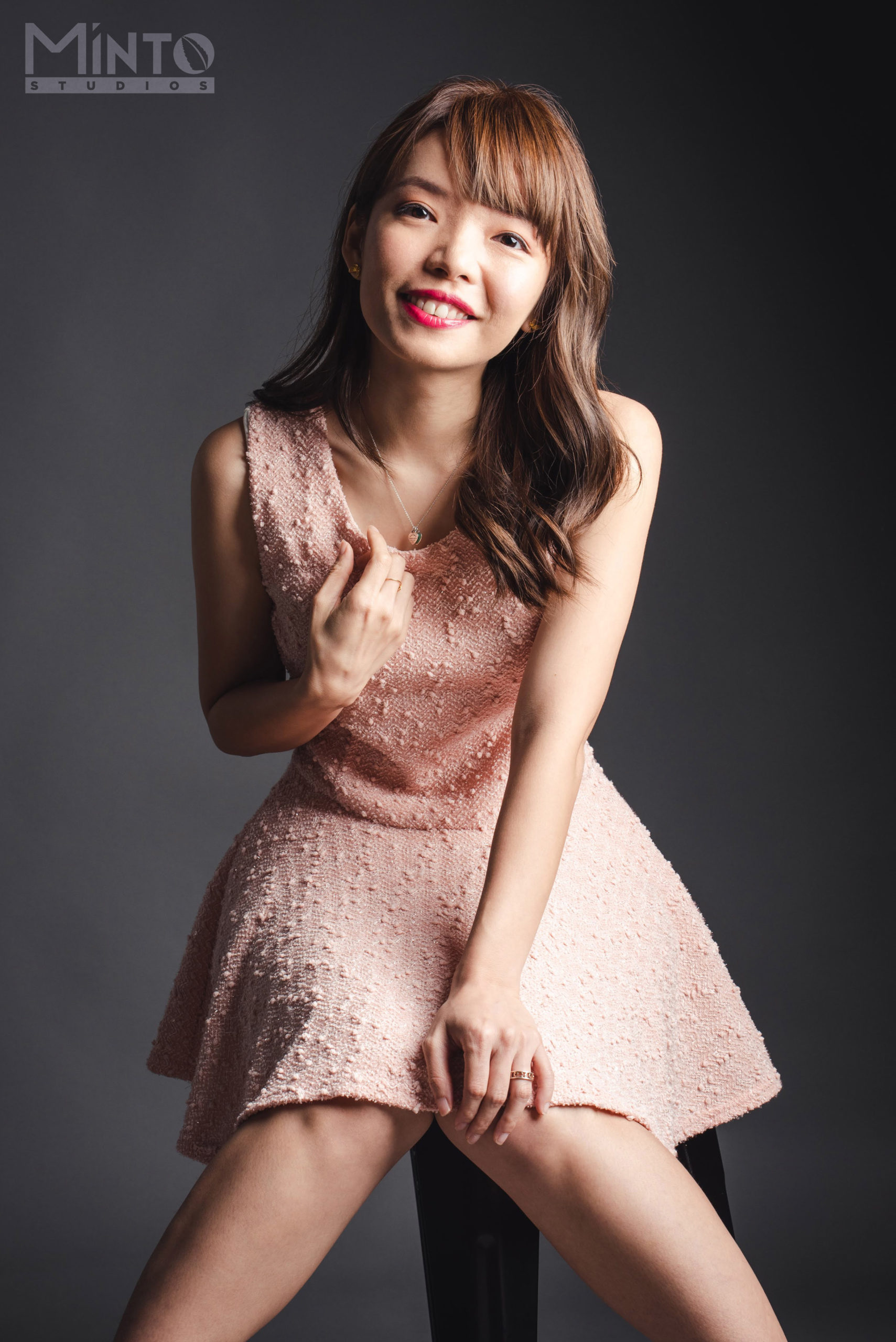 1/2 of #TheEpiphanyDuplet, Tiffany Yong juggles her ABCs – Acting, Blogging and Coaching/Consulting as she is fuelled by passion and drive to succeed.
It is not easy to make a living in Singapore just purely based on Acting, so with Blogging to help her with her online presence, and Coaching kids drama, private tutoring and freelance social media consulting to finance her life, she is currently leading the life most people hope to have: Living the Dream!