Senior (鬼学长 aka รุ่นพี่ aka Runpee) Movie Review | by tiffanyyong.com
Recommended Audience: Fans of Jannine Wiegel, Phongsakon Tosuwan, Sa-ad Piampongsan,Wisit Sasanatieng and thai horror/ romance movie fans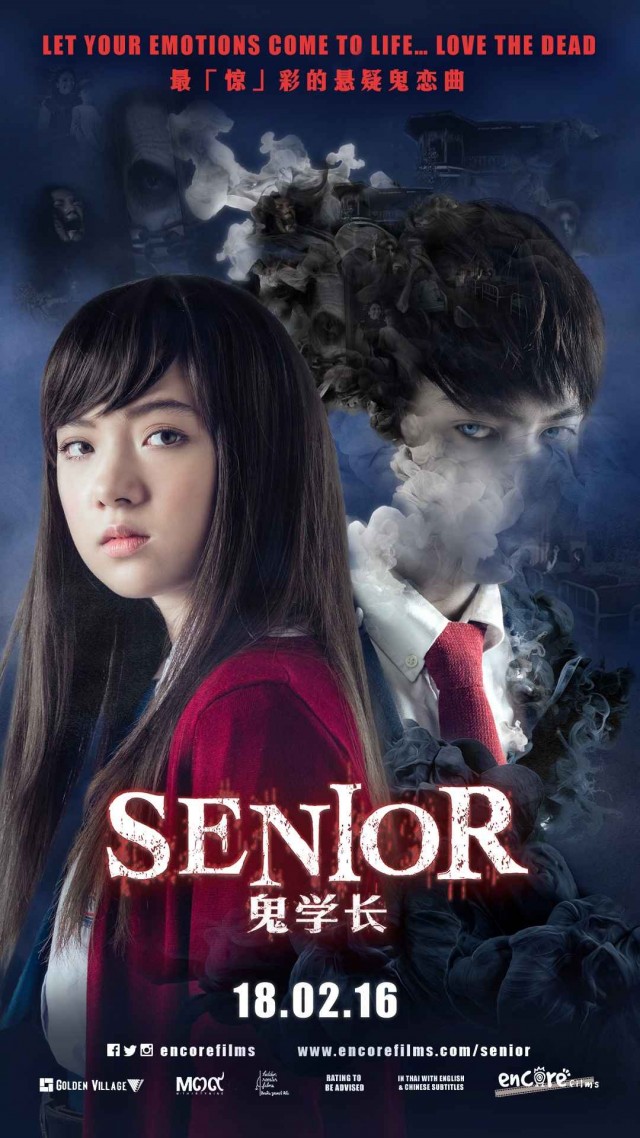 Senior (鬼学长 aka รุ่นพี่ aka Runpee) Movie Synopsis
The newest enrollee at a convent boarding school, the introverted Mon (Jannine Weigel) becomes the laughing stock when her classmates catch her sniffing at various objects all the time. Perceiving her as a weirdo, what they do not know is that Mon actually possesses a paranormal power that allows her to smell the presence of spirits.

One night in the girls' toilet, Mon encounters a mysterious ghostly being, who calls himself Senior (Pongsakorn Tosuwan), and is roped into his investigation of a brutal murder that happened 50 years ago. Senior is invisible to everyone including Mon. Along the way, the unlikely detective duo runs into both human and supernatural forces that attempt to obstruct them from the truth, no matter what it takes.

On the other hand, who is the mysterious Senior? Will Mon live to find out?
Senior (鬼学长 aka รุ่นพี่ aka Runpee) Viewer Rating: 3.5/5 ***
Senior (鬼学长 aka รุ่นพี่ aka Runpee) Movie Review:
If you like Thai romance film, Senior (鬼学长 aka รุ่นพี่ aka Runpee) is one with some horror element to it. Besides horror thrills, you get to do some detective work in a Catholic Convent school.

This was an interesting genre. Similar to Melinda Gordon in The Ghost Whisperer, Adhiti, nickname Mon is often able to communicate with spirits. Instead of seeing them, she sniffs them out (like a dog). Her eccentric behaviour (she's not scared of the ghosts, and doesn't hide from others the fact that she can communicate with them) made the story interesting.
Unlike the conventional Thai horror films, the movie did not keep me in tenterhooks throughout the film. With a ghost and human acting as a pair of detective to uncover the mystery of a murder case 50 years ago, I like how the director provide alternative insights as to why ghosts can walk through walls. Here, ghosts can't actually walk through walls. They can walk to places where there were paths when they were alive. So even if walls were built after they died, they will be still be able to walk through. Human can only see ghosts when they are about to dead.
With the two main leads as eye-candies, it felt like watching a Japanese anime (especially with the special effects). It was pretty fun trying to second-guess what they will discover and what they will do to find out. Meanwhile, watching the duo make fun of each other was sweet yet sad (as you know they can never be together). It is also because of this that made the audience lower their guards and when the scares come, they were enough to give me goosebumps.
As the cast were made up of new faces, hence the acting were pretty raw and bad (especially Mon's good friend Ant (Kaykai Nutticha Namwong). The subplot of bullying in school was run-of-the-mill, and there were times where it felt like Mon was more of going along with Ant's friendliness where absorbed in her world with her "senior".
Bom Phongsakon Tosuwan as the ghostly senior looked pretty cool in the dark. However, his white powdered face looked extremely fake (and his teeth yellow) under bright daylight. It might be more believable if they tried to make him semi-translucent, so that it doesn't distract the audience from the plot.
If you are a fan of Thai films, this is probably something that provides some element of surprise. However, if you are going for extreme horror, this might be too mild for you. 🙂
Do You Know?
After a five-year hiatus from commercial filmmaking- The Red Eagle (2010), Wisit Sasanatieng wrote and directed Runpee (รุ่นพี่, a.k.a. Senior) produced by the studio M-Thirtynine. The director is known for picking new talents and using them as the leads of his films.
Mon, the main lead of the film – Jannine Weigel (Ploychompoo) is a half German-Thai Youtuber who has more than 1.5 million subscribers.
Senior is Bom Tosuwan Phongsakon's acting debut. He also sings and plays the guitar.
Behind The Scenes and Interviews
Check out Senior (鬼学长 aka รุ่นพี่ aka Runpee) Facebook Page!
Senior (鬼学长 aka รุ่นพี่ aka Runpee) is out in cinemas on 18 February 2016.
xoxo



Facebook | Instagram | Twitter | YouTube
*Disclosure: No monetary compensation was received for the movie review.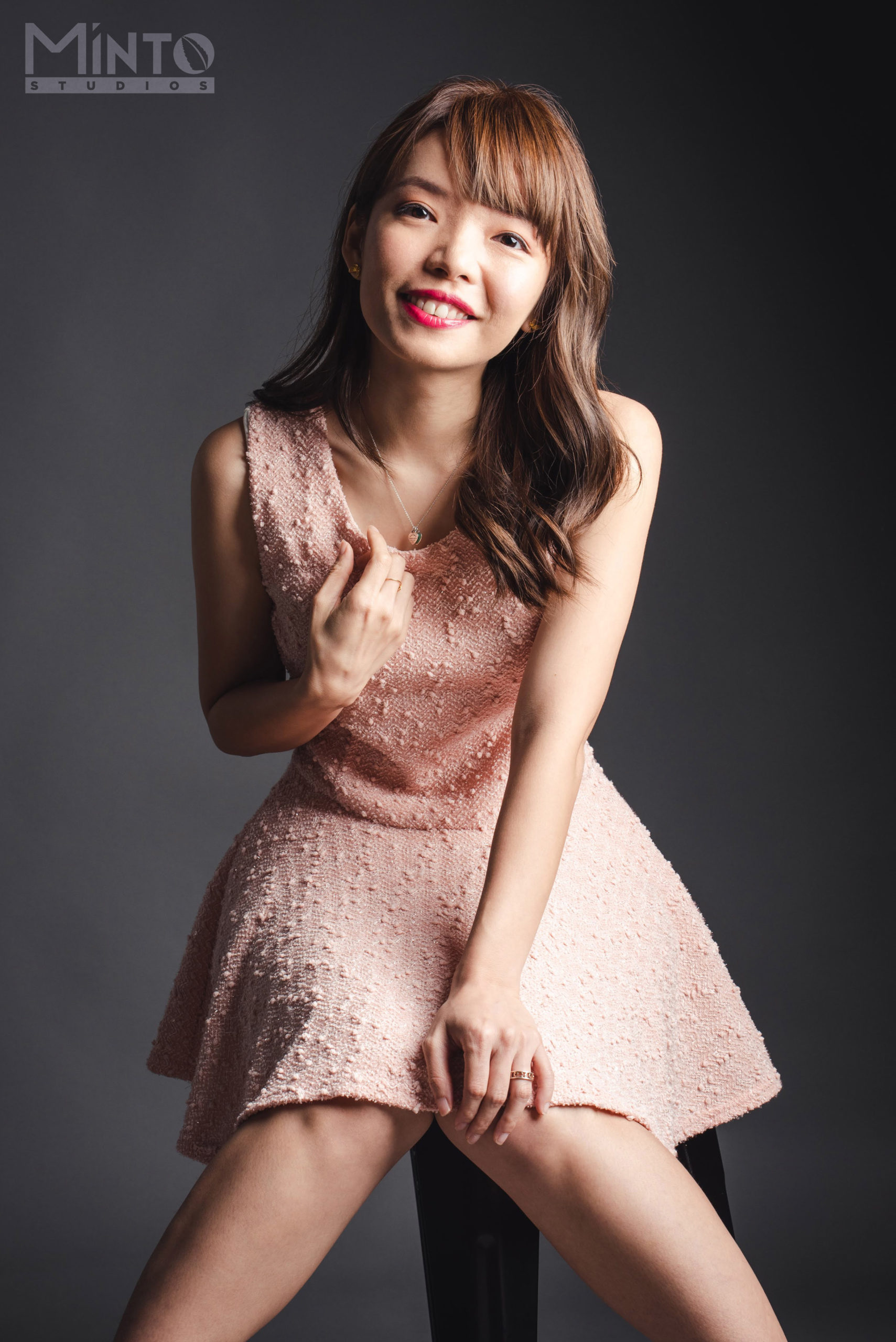 1/2 of #TheEpiphanyDuplet, Tiffany Yong juggles her ABCs – Acting, Blogging and Coaching/Consulting as she is fuelled by passion and drive to succeed.
It is not easy to make a living in Singapore just purely based on Acting, so with Blogging to help her with her online presence, and Coaching kids drama, private tutoring and freelance social media consulting to finance her life, she is currently leading the life most people hope to have: Living the Dream!