The Mermaid (美人鱼) Movie Review | by tiffanyyong.com
Recommended Audience: Fans of Lin Yun 林允, Deng Chao 邓超, Show Lo 罗志祥, Kris Wu Yifan 吴亦凡, Zhang Yuqi 张雨绮, Li Shangzheng 李尚正, Zhang Mei'e 张美娥, Stephen Chow 周星驰 and romantic comedy movie fans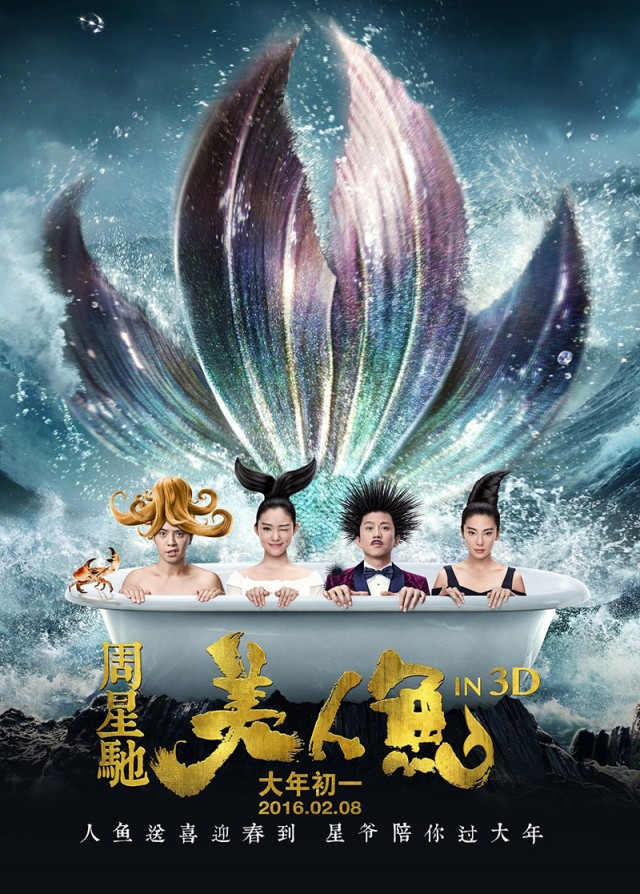 The Mermaid (美人鱼) Movie Synopsis
Liu Xuan's real estate project involved reclamation of the sea, threatening the livelihood of the residents who relied on the sea to make a living.
Bearing family secrets, Shan was dispatched to stop Liu Xuan. During their encounters, they fall in love with each other. Even though Hin stopped the reclamation plan out of his love for Shan, Shan got injured in an accident and vanished into the sea.
The Mermaid (美人鱼) Viewer Rating: 3.75/5 *** (7.5/10)
The Mermaid (美人鱼) Movie Review:
It is not easy to get me laughing. So, for this, I gotta admit that I am most probably not the best gauge for how funny the movie was. The whole cinema was laughing non-stop, but not me. Perhaps I was too horrified by the opening scene. Many tried to make references to Stephen Chow's previous works, here I will prefer to keep it minimal.

Most people wouldn't be able to find out much from watching the trailer, so here's my insight to the show without much spoilers. With more than half the cast in CGI (mermaids and octopus), it was a little cringy to be looking at the bad special effects and the poor Octopus (Show Luo) talking with bloodshot eyes half of the time. But of course, there were some pretty interesting effects too, ie. the gigantic powerful tail you see in the poster)
Bad special effects aside, the film is overall, a lighthearted plot focusing on a very serious environmental problem. Stephen Chow has chosen a few strong actors who did a great job with their characters. One of my favourite, surprisingly, was the female antagonist Ruolan (Kitty Zhang Yu Qi), daughter of rival property magnate Uncle Rich (Tsui Hark) who is in a casual and open relationship with tycoon Liu Xuan (Deng Chao). Ruolan was sexy, classy, fierce, jealous and oozing with predatory sex appeal. Kitty Zhang was so convincing with her role that I felt that she was the only serious role in the film. She also reminded me (a little) of Cecilia Cheung's character Piu-piu in King of Comedy (1999). She's crazy, but she's great.
Liu Xuan's (Deng Chao) narcissistic character came as a surprise to me. Known for his cold character in The Four (四大名捕) trilogy, the veteran actor went all out this time with his singing and nonsensical acts. While the pairing between him and 18 year old Lin Yu (mermaid Shan Shan) was a tad off, slightly better without his moustache, their humorous pairing did provide some entertainment.
Like all Stephen Chow's female leads, Shanshan (Jelly Lin Yun) first appeared heavily made-up and repulsive. While I won't critique her acting which seemed to be a imitation of the director's style, she did do a good job with her innocent and silly antics. What impressed me the most was Stephen Chow's attempt to bring in the environmental awareness through the use of mermaid (half man-half fish) so as to shout out to the human beings. For those who don't feel pained by the Japanese Whaling 日本の捕鯨 or Taiji Dolphin hunt video clips shown, the way the mermaids are hunted by man (observe the way they are shot, beaten and caught) should make you feel something.
If you are asking me if this is worth a watch, I will recommend to watch it for the backstory, not just the comedy.
Do You Know?
The Mermaid recorded an opening day record of US$40.9 million, which is the biggest opening day for a Chinese movie (breaking Lost In Hong Kong's record) and the second biggest of all time there only behind the opening day of Furious 7.
Stephen Chow initially wanted to take up the role of the octopus himself, but Show Luo was insistent in taking up that role, hence he decided to give the character to him. During the filming, Show Luo tried to copy Stephen Chow's classic Mandarin dubber She Ren Mao's (石仁茂 aka 石斑鱼) voice. Stephen Chow was involved in the film by dubbing the snoring sound of the old mermaid.
The part where Hin (Deng Chao) shared the story about his sad and poor childhood life was actually Stephen Chow's real childhood experience. In order to let mum eat more, he will often drop the drumstick on the floor. When he did that, he will get a beating from his mum, and then his mother will wash the drumstick and eat it herself.
This is the third time Stephen Chow uses the Dagger Group Suite (小刀会组曲) music in his movie. The soundtrack was used in Kungfu Hustle (2004 功夫) and Journey to the West: Conquering the Demons (2013 西游降魔篇).
For more unknown plots and references in Chinese @ xuan.com.my
Behind The Scenes and Interviews
Check out The Mermaid (美人鱼) Official Weibo!
The Mermaid (美人鱼) is out in cinemas on 8 February 2016.
xoxo



Facebook | Instagram | Twitter | YouTube
*Disclosure: Invitation by Sony Pictures Singapore. No monetary compensation was received for the movie review.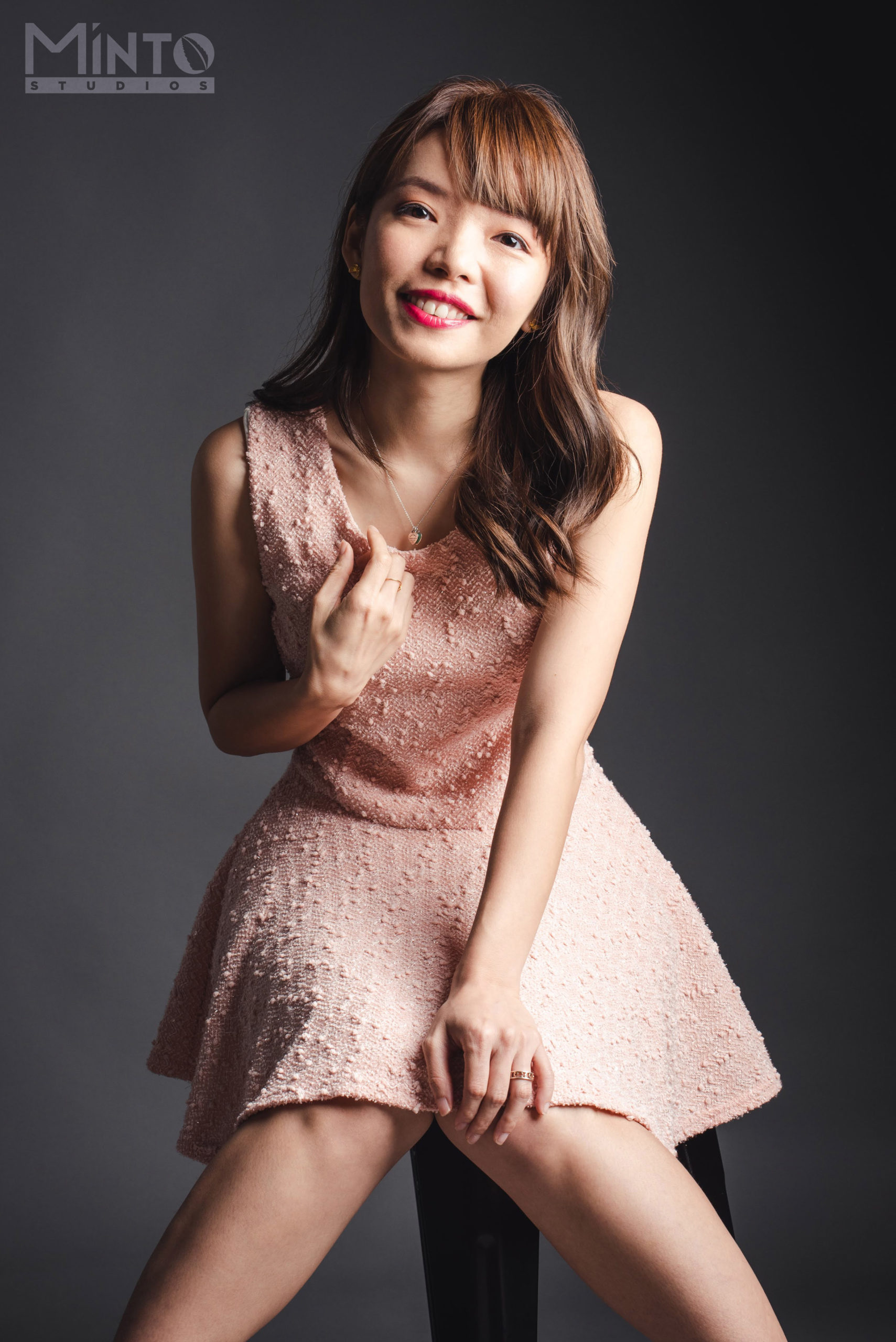 1/2 of #TheEpiphanyDuplet, Tiffany Yong juggles her ABCs – Acting, Blogging and Coaching/Consulting as she is fuelled by passion and drive to succeed.
It is not easy to make a living in Singapore just purely based on Acting, so with Blogging to help her with her online presence, and Coaching kids drama, private tutoring and freelance social media consulting to finance her life, she is currently leading the life most people hope to have: Living the Dream!