The Great Moscow Circus Singapore 2018 Review
Enid Blyon's "Mr Galliano's Circus" series was one of my favourite childhood series. I got to lived it through Hugh Jackman's "The Greatest Showman" last year, and the closest I've experienced live it was through the Cirque Adrenaline in 2016. Never did I think I could experience it firsthand through the Great Moscow Circus in a REAL CIRCUS TENT this year.

THE GREAT MOSCOW CIRCUS, returns to Singapore for the first time in over 10 years, with over 45 performers – acrobats, clowns, jugglers – all circus stars renowned world-wide for their theatrical flair. With such breathtaking talents, how can I not bring my little dare-devil acrobatic boyfriend along?
THE GREAT MOSCOW CIRCUS REVIEW:
It was pretty incredible when we first stepped into the million-dollar Big Top which create a traditional European atmosphere where we as the audience experience the whole show. We got the seats from section B, which was on the left side of most performances, while the performances were mostly 360 degrees, section D is the spot you should go for if you want the most engaging and best view of the thrilling program.

With more than 100 tonnes of equipment, the Great Moscow Circus Singapore consist of many dangerous and death-defying acts, including the Wheel of Death and the Motorbike Sphere of Fear. Most importantly, there are no animal acts, so for animal lovers out there, this fun-filled entertainment show is definitely suitable for all ages.
If you've watched the sneak peek video above, you'd have a general idea of how the show looks like from our angle. So we have hand-picked the top 4 "MOST" performances out of the 16 shows to highlight!
The Funniest
Hilariously funny, Shindrov and his assistant Bella is always a joy to laugh with.

The Epiphany Duplet are often impressed by how the russian clowns were able to make thousands of audience laugh without much words. They were entertaining and acted as great intermission fillers while the equipments were dismantled and set up.
The Most Beautiful
I loved Zac Efron and Zendaya's "Rewrite The Stars", and watching the trapeze artists dance felt as if I was watching them life.

There were no safety wires for the aerial stunts and I was entranced by the beauty of their movement. The amazing Quick Change Transformation (see the video) was equally beautiful.
The Most Eye-Popping
Or perhaps not. My eyes "popped" only at the initial stage, and then "eww" for the rest of the time.

The contortionist was shocking. I squirmed in my seat as he twisted himself like a rubber. Kids seem to have a different sense of humour as they laughed at every single move he made. It felt painfully entertaining.
The Most Daring
The Wheel of Death is not unique to the Great Moscow Circus as we've watched it before in the Cirque Adrenaline.

However, the whole experience felt somewhat more intimate, perhaps because of the location. Our hearts went to the daring and fearless acrobats especially when they skipped on ropes and went blind folded on top of the wheel. I was glad there was no "death" on the wheel.
I will definitely recommend this for families who wish to experience the authentic experience of a circus performance~
THE GREAT MOSCOW CIRCUS is held in a brand new red and white Big Top Tent, beside Marina Bay Sands from 25
October 2018 for 4 weeks only.
WHERE: Under the mighty big top at Bayfront Avenue, beside Marina Bay Sands
WHEN: Till 25 November 2018, 4pm and 7.30pm (Tuesdays to Fridays), 12nn, 4pm and 7.30pm (Saturdays), 11am, 3pm and 6.30pm (Sundays), 12nn and 4pm (Public Holidays)
ADMISSION: $65 to $155 from MarinaBaySands Ticketing (6688 8826) or Sistic (6348 5555) excluding booking fee of $4 per ticket
FACEBOOK: https://www.facebook.com/MoscowCircusTour/ | OFFICIAL WEBSITE: http://www.great-moscow-circus.com
DIRECTIONS TO THE GREAT MOSCOW CIRCUS BIG TOP:
The Great Moscow Circus is presented in the red-and-white tent on Bayfront Avenue next to Marina Bay Sands Exhibition Hall. It is fully air-conditioned and seats are elevated, and tiered, for patron comfort.

Car: Enter the Marina Bay Sands car park through Bayfront Link entrance and park in the blue zone. Follow the signs to the Marina Bay Promenade and proceed to your left upon exiting the car park. Once on the Marina Bay Promenade, you will see the tent on your left. Alternatively, you may park at the Wilson car park, which is at the other side of the tent on Bayfront Avenue.
Taxi: Please have the taxi drop you off at Marina Bay Sands Exhibition Hall taxi stand. From there, then proceed northeast on Bayfront Avenue (Away from the hotel/exhibition centre) to Bayfront Link. You will see the red-and-white tent straight ahead. Make a right on Bayfront Link and proceed to the entrance on the Marina Bay Promenade.
MRT: From either the Circle Line or Downtown Line, alight at Bayfront Station and proceed to exit E. Follow the signs to Level 1, Bayfront Avenue, and make a right. You will see the red-and-white tent straight ahead. Make a right on Bayfront Link and proceed to the entrance on the Marina Bay Promenade.
Public Buses: SBS 97/97e Jurong East to Marina Square (loop)
SBS 133/133M: Ang Mo Kio Interchange to The Esplanade, Raffles Avenue (loop)
SBS 502: Pioneer Road North to Marina Square (loop)
SBS 518: Pasir Ris to Suntec City (loop)
SMRT 106: Bukit Batok Interchange to Marina Centre Terminal
DO YOU KNOW? (Trivia)
1) The 'traditional' large tents, commonly known as 'Big Tops' were introduced in the mid-19th century. The Great Moscow circus million-dollar tent was specially created for the Singapore season by leading Italian tent manufacturers Anceschi and Canobbio and took several months to build.
2) This brand new Big Top stands at about 17 metres high and is 40 metres in diameter. It is supported by 4 steel masts, known as King Poles, that each stand at 18.5 metres high. It can accommodate 1,600 people per show in all chair seating. The ring is 10 meters in diameter and no audience member will ever be more than 11 meters from the action.
3) The raising requires a team of approximately 20 people to raise the 4 King Poles and the more than 130 side poles and 250 tent pegs to secure the structure.
xoxo



Facebook | Instagram | Twitter | YouTube
*Disclosure: Event invitation from Theatre Tours International and Sliding Doors Entertainment. No monetary compensation was received for the review. Please be rest assured that even though the performance were sponsored, it does not have any bearing on the content of this post. Opinions stated are genuine and honest. Also note that all sources, information, content, links are valid to change at any time.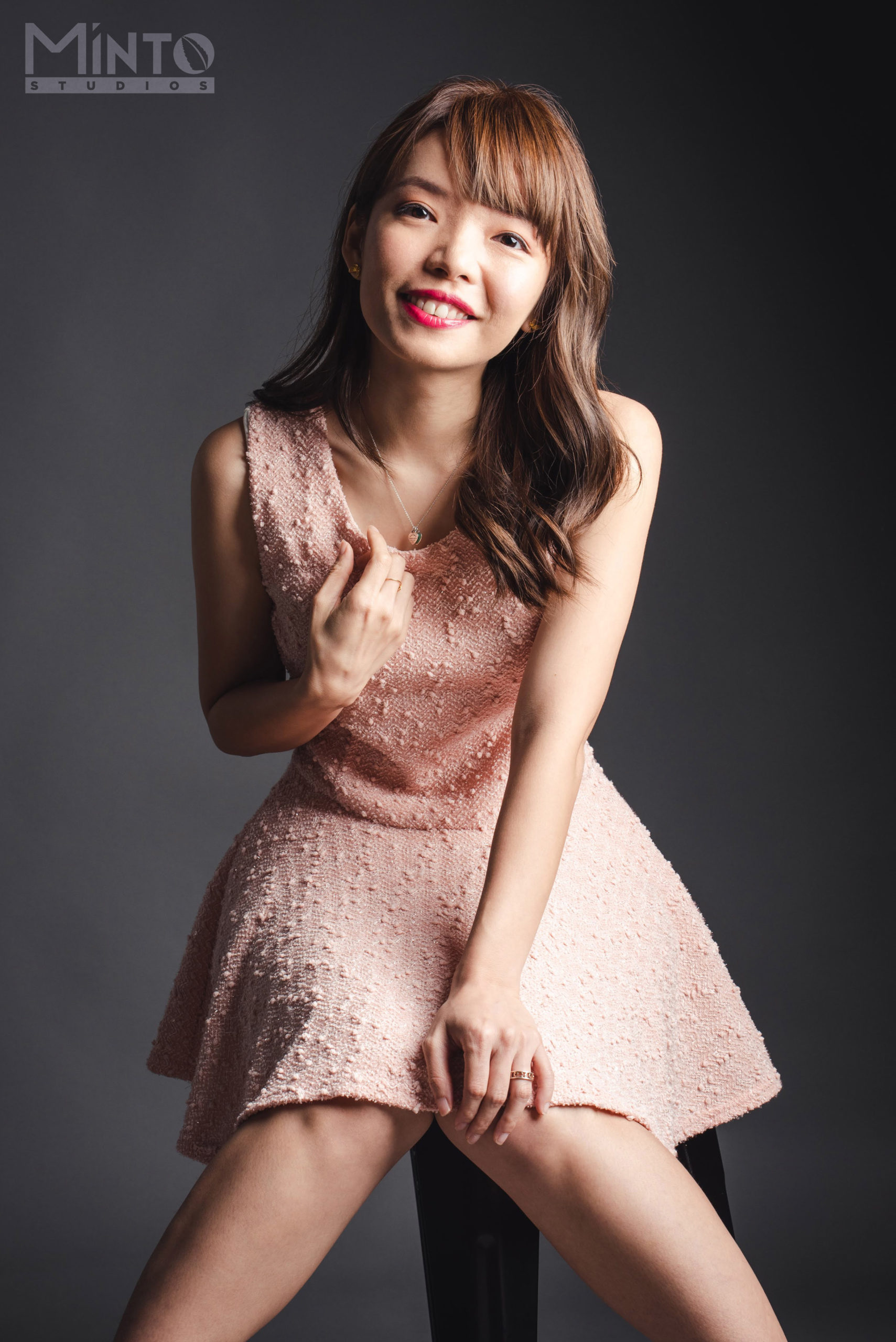 1/2 of #TheEpiphanyDuplet, Tiffany Yong juggles her ABCs – Acting, Blogging and Coaching/Consulting as she is fuelled by passion and drive to succeed.
It is not easy to make a living in Singapore just purely based on Acting, so with Blogging to help her with her online presence, and Coaching kids drama, private tutoring and freelance social media consulting to finance her life, she is currently leading the life most people hope to have: Living the Dream!