Bohemian Rhapsody Movie Review | by tiffanyyong.com
Recommended Audience: Fans of Rami Malek, Lucy Boynton, Gwilym Lee, Ben Hardy, Joseph Mazzello, Aidan Gillen, Tom Hollander, Allen Leech, Mike Myers and musical movie fans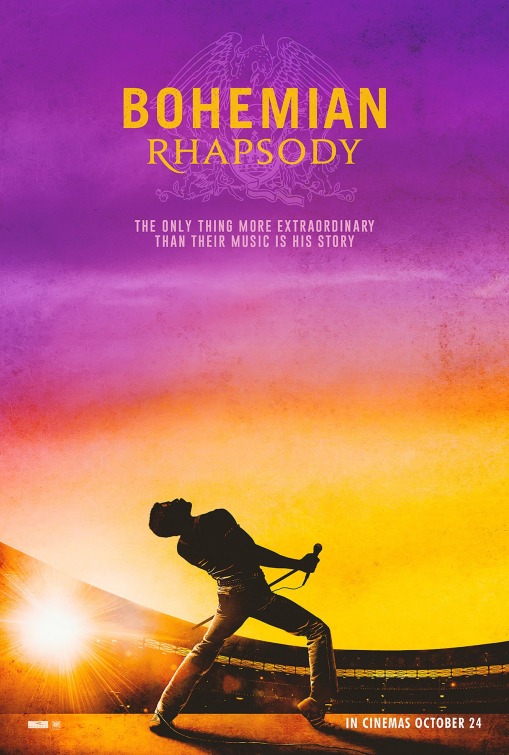 Bohemian Rhapsody Movie Synopsis
Bohemian Rhapsody is a foot-stomping celebration of Queen, their music and their extraordinary lead singer Freddie Mercury, who defied stereotypes and shattered convention to become one of the most beloved entertainers on the planet. The film traces the meteoric rise of the band through their iconic songs and revolutionary sound, their near-implosion as Mercury's lifestyle spirals out of control, and their triumphant reunion on the eve of Live Aid, where Mercury, facing a life-threatening illness, leads the band in one of the greatest performances in the history of rock music. In the process, cementing the legacy of a band that were always more like a family, and who continue to inspire outsiders, dreamers and music lovers to this day.
Bohemian Rhapsody Viewer Rating: 4/5 ****
Bohemian Rhapsody Movie Review:
As a person not particularly interested in biography films, Bohemian Rhapsody excels not just in their soundtrack but also, their spot-on moments in the film. There are plenty of scenes filled with adrenaline-pumping music but also some scenes just completely silent. They are what stands out the most and definitely a huge plus in the film.
Rami Malek is gives his best performance yet. He completely disappears in the role of Freddie Mercury. Despite many doubting his ability, Rami Malek puts his heart and soul in every scene. He constantly remains our focus and soon, we feel for him through his ups and downs.

Not just on Rami Malek, his supporting cast, Gwilym Lee, Ben Hardy, Joseph Mazzello did an incredible job in portraying their characters respectively. They together with Freddie, form the band Queen, which became a massive hit in the music industry.
The film also excels in stunning and beautiful camerawork as well as great editing. Never have I seen a biography films this intense. The 135-min film felt just nice, not a second draggy nor overdrawn. I did not feel bored nor check my watch to see what time it was going to end. If you at least did not feel like dancing or jumping once, maybe this film is not for you.

And while Bohemian Rhapsody does portray certain film events very well, the timeline of Freddie Mercury in the film felt rushed. Certain scenes set up really well, only to end by showing another scene 1 year later. We did not get to see much about Freddie's family nor understand them, so any character arc developed inside has little pay off. Also, the ending felt abrupt, just wished the film could use another 1-2 mins and end a little better.
Overall, Bohemian Rhapsody is powerful, engaging and definitely worth a watch for music fans and Queen fans. You will see Freddie Mercury in a way that has never been on film and I am happy to say, this film was made.
Do You Know?
Director Bryan Singer was fired by 20th Century Fox on December 5, 2017 for reportedly being at odds with his star, Rami Malek. Singer threw an object at the actor when Malek complained to the studio about the director's absences. he was replaced by Dexter Fletcher whom then directed 16 days of filming and oversaw post-production. However, the Director's Guild of America (DGA) deemed the sole credit for directing the movie belonged to Singer.
Rami Malek landed the leading role because the producers like him so much in Mr. Robot (2015) as his jawline reminded them of Mercury. When Rami Malek sent a video of him singing to the band members of Queen, however when he finally met them they hadn't watched it due to not downloading it properly. Rami saw first hand their reaction to his singing.
Rami Malek underwent a reported 50 hours of costume fittings with designer Julian Day that involved everything from 4-inch platform sole shoes, an array of skintight satin pants and complete Lycra outfits, etc. For his role, he was fitted with special prosthetic teeth to best resemble Freddie's prominent overbite. After the film wrapped, Rami got to keep the teeth as a special memento from his experience on the shoot.
The movie veers the furthest from reality in the build-up to their 1985 performance at Live Aid. There's a dramatic scene where Freddie reveals that he's signed a solo deal behind their back for $4 million and that he wants to take a long break from the band. The others are absolutely livid and they all go their separate ways. The truth is that everyone in the band was burned out in 1983 after being on the road for a solid decade. They all wanted a break. The movie makes it seem like they didn't speak to Freddie for years, but they actually began work on The Works in late 1983 and were never estranged.
British choreographer and movement coach Polly Bennett worked painstakingly with Rami Malek to perfect every nuance of Freddie's mannerisms. Every eye glance, every body turn, every cocky strut on stage and every flick of the microphone had to be just right.
Check out the characters' Reel vs Real face here!
Credits to imdb trivia.
Behind The Scenes and Interviews
Check out Bohemian Rhapsody Official Website and Facebook Page!
Bohemian Rhapsody is out in cinemas on 1 November 2018.
Review by
Samuel Lee
*Disclosure: Invitation by 20th Century Fox Singapore. No monetary compensation was received for the movie review.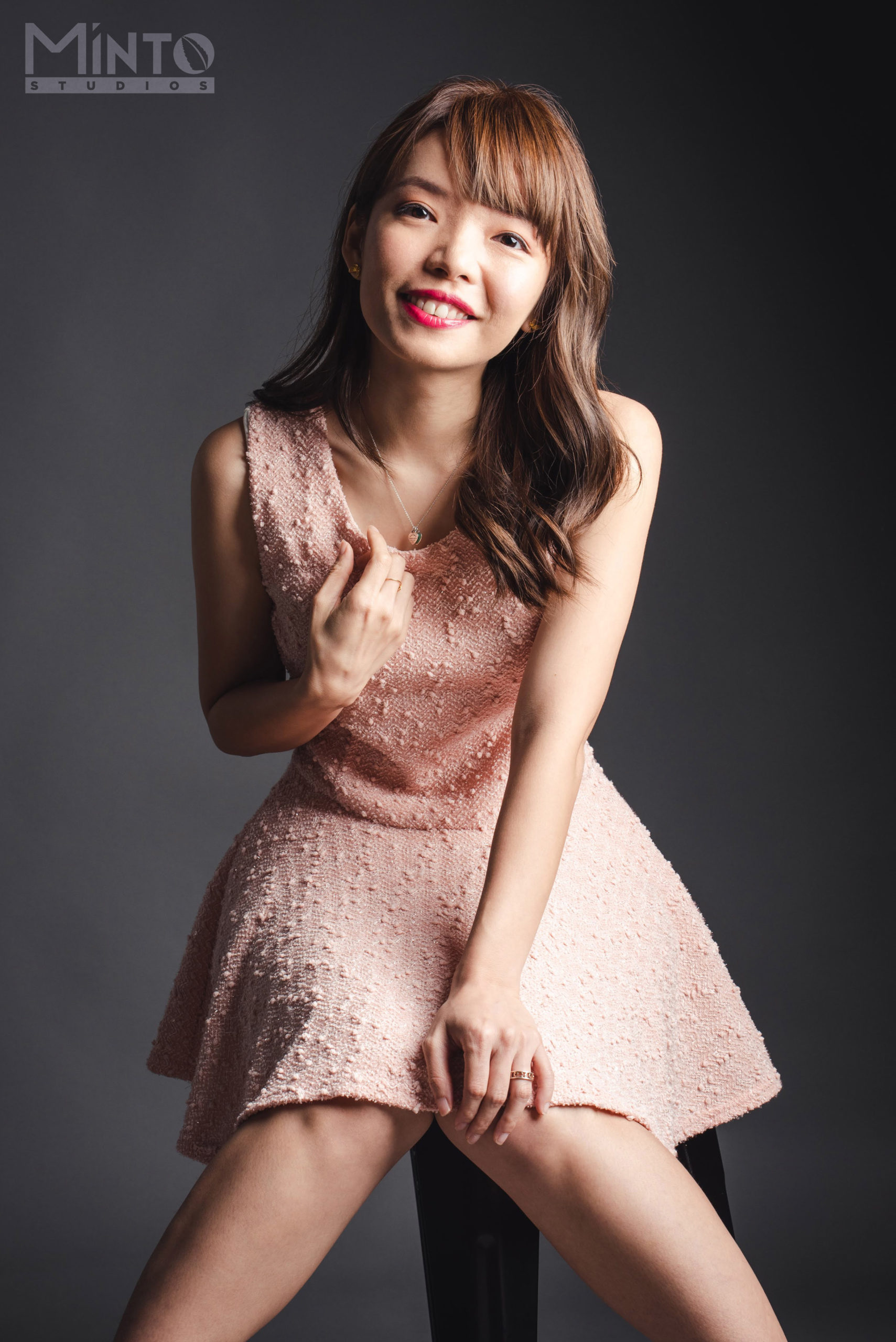 1/2 of #TheEpiphanyDuplet, Tiffany Yong juggles her ABCs – Acting, Blogging and Coaching/Consulting as she is fuelled by passion and drive to succeed.
It is not easy to make a living in Singapore just purely based on Acting, so with Blogging to help her with her online presence, and Coaching kids drama, private tutoring and freelance social media consulting to finance her life, she is currently leading the life most people hope to have: Living the Dream!