Disney | Pixar's Incredibles 2 Movie Review | by tiffanyyong.com
Recommended Audience: Fans of Craig T. Nelson, Holly Hunter, Sarah Vowell, Huck Milner, Samuel L. Jackson, Brad Bird and Incredibles movie fans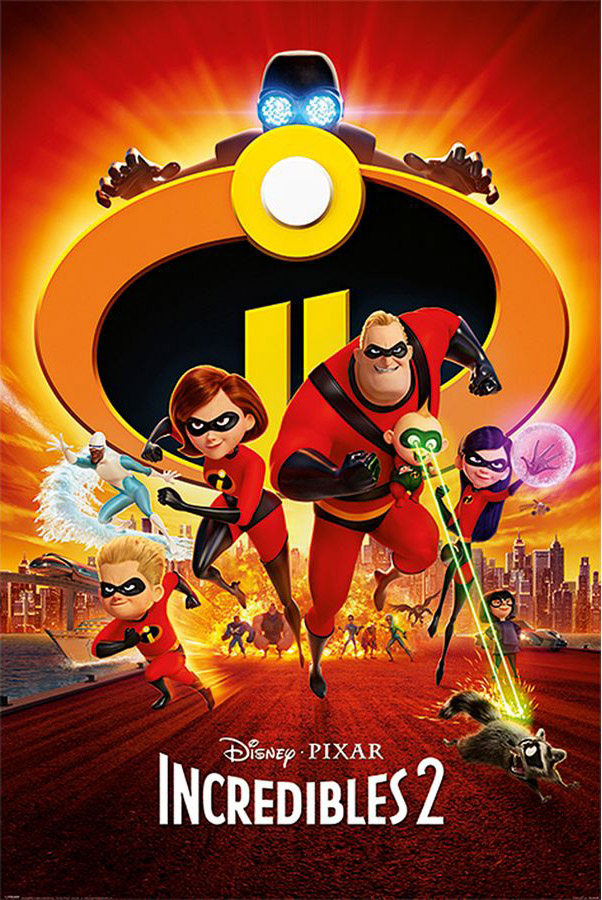 Disney | Pixar's Incredibles 2 Movie Synopsis
Everyone's favorite family of superheroes is back in "Incredibles 2"- but this time Helen (voice of Holly Hunter) is in the spotlight, leaving Bob (voice of Craig T. Nelson) at home with Violet (voice of Sarah Vowell) and Dash (voice of Huck Milner) to navigate the day-to-day heroics of "normal" life.
It's a tough transition for everyone, made tougher by the fact that the family is still unaware of baby Jack-Jack's emerging superpowers. When a new villain hatches a brilliant and dangerous plot, the family and Frozone (voice of Samuel L. Jackson) must find a way to work together again – which is easier said than done, even when they're all Incredible.
Disney | Pixar's Incredibles 2 Viewer Rating: 4.25/5 ****
Disney | Pixar's Incredibles 2 Movie Review:
Are you one of the many fans who had waited for 14 years for the Incredibles 2 to release? I'm not, and I've only waited for 14 days. I mean, I watched the original film 2 weeks before the release with Peps, because he really really want to catch the sequel and because I've heard like 113 people raving about how good the original animation was.

Starting where the last film left off, the audience more than a decade older this time, it was as if the super family never left. By the time you've read this review, the hardcore fans would have probably watched it (more than once perhaps). Quoting Peps, who loved the originals, it was amazing how the writer expand and maximise the abilities of each individual to the fullest, and of course, Incredibles 2 did live up to expectations, especially when it comes to Elastigirl Helen Parr aka Mrs. Incredible's (Holly Hunter) flexible skills when she's out fighting crimes as well as Baby Jack-jack's series of special powers. The movie really stretch the limits of their abilities which we enjoyed!

I also liked how the film really cater to a wide range of audiences. There's the I'm-a-Parent-now group (you know 20s + 14 years = 34 year old ++) when it comes to woes of Mr. Incredible trying to be a homemaker and juggling his kids' daily needs, homework and love life. The Girl-Power-group when they showed how Elastigirl doing a great job out in the world without Mr. Incredible. The best of all, the writer did not try to make it look as if she's relieved to be apart from the family chores, but how she loved both fighting working outside and her children. To me, that's the real girl power.
For those who are not married, the whole family thingy might not be your thing, but you would love Dear Edna. She's as charming as ever, and it was a huge surprise for us when she took an incredible liking to Jack-jack. Who says unmarried ladies can't handle little monsters! Haha, I would love to watch more of her with Jack-jack and can't wait to see how the trio are like when they grow up!
The first film surprised everyone with their villain, and if you think it was more obvious this time, you might be wrong. Siblings duo Winston and Evelyn Deavor running a telecommunications company, Devtech, was introduced in the story. My first thought was Kingsman: The Secret Service where the siblings control the population through "neurological wave". I was almost right, but am still impressed by the brain behind all the sinister doings that was attempting to keep superheroes underground.
Definitely an enjoyable film with impressive animation!
Do You Know?
Director Brad Bird had stated over the years that he would only do a sequel to The Incredibles (2004) if he could come up with a story that was just as good as, or better than, its predecessor. The idea of Bob/Mr. Incredible becoming a stay-at-home dad while Helen/Elastigirl becomes the breadwinner was there from the very beginning, but it took years for Bird to come up with the perfect story to write this idea around.
At 1 hour and 58 minutes, Pixar's twentieth feature film – Incredibles 2 (2018) is not only the longest Pixar Animation Studios film to date, but also the longest computer-animated feature film to date. It is also the first time in a Pixar Animation Film that a protagonist is seen using a gun (Elastigirl uses one to shoot the lock on a door).
For this film, Huck Milner took over voicing Dash, as the character's original voice actor Spencer Fox's voice had deepened since the first film.
Overall, Jack-Jack has 17 seventeen superpowers, the most for any superhero in the film. They are: Multiplication, Demon transformation, Fire (Human Torch-style), Laser eyes, Growth, Dimension hopping, Carbon-copy [metamorphosis], Super strength, Invulnerability, Floating, Telekinesis, Sneeze-induced flight, Electricity emission, Walking through walls (and glass), Turn to lead, Blobbing and Mimicry.
Trivias and Easter Eggs
HIDDEN MICKEY: The spirals on Screenslaver's hypnosis machine form a slightly lopsided but still recognizable Mickey Mouse.
A113, one of the most famous recurring Easter Eggs appeared in a typo on the movie theatre marquis where Tony is dropped off towards the end of the movie "DementiA 113" as well as the model number listed on the hover car train. It represents the classroom A113 at California Institute of the Arts where several Pixar producers and animators studied at and Director Brad Bird was the person who started the tradition.
The Safari Court where the Parr family live at during the beginning of the movie is modeled on the Safari Inn, a venerable motel (and frequent filming location) that is only a few blocks from the official headquarters of the Walt Disney Company in Burbank, California.
When Mr. Incredible is drinking coffee while learning Dash's math homework, he is drinking from an Insuricare coffee mug (same company he worked for in The Incredibles (2004)).
Behind The Scenes and Interviews
Check out Disney | Pixar's Incredibles 2 Official Website and Facebook Page!
Disney | Pixar's Incredibles 2 is out in cinemas on 14 June 2018.
xoxo



Facebook | Instagram | Twitter | YouTube
*Disclosure: No monetary compensation was received for the movie review.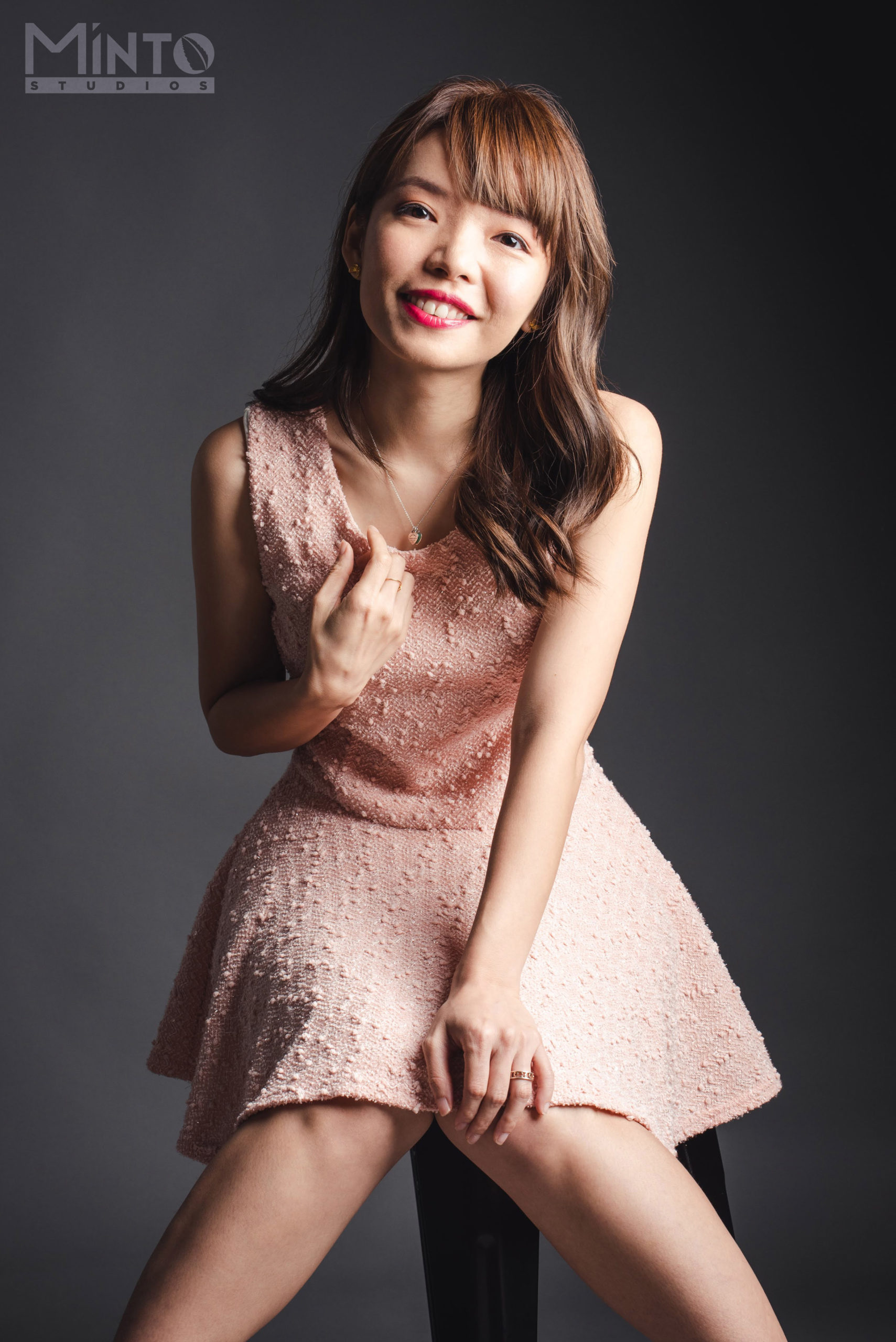 1/2 of #TheEpiphanyDuplet, Tiffany Yong juggles her ABCs – Acting, Blogging and Coaching/Consulting as she is fuelled by passion and drive to succeed.
It is not easy to make a living in Singapore just purely based on Acting, so with Blogging to help her with her online presence, and Coaching kids drama, private tutoring and freelance social media consulting to finance her life, she is currently leading the life most people hope to have: Living the Dream!