Kingsman: The Secret Service Movie Review | by tiffanyyong.com
Recommended Audience: Fans of Colin Firth, Samuel L. Jackson, Taron Egerton, Michael Caine, Mark Strong and comedy action movie fans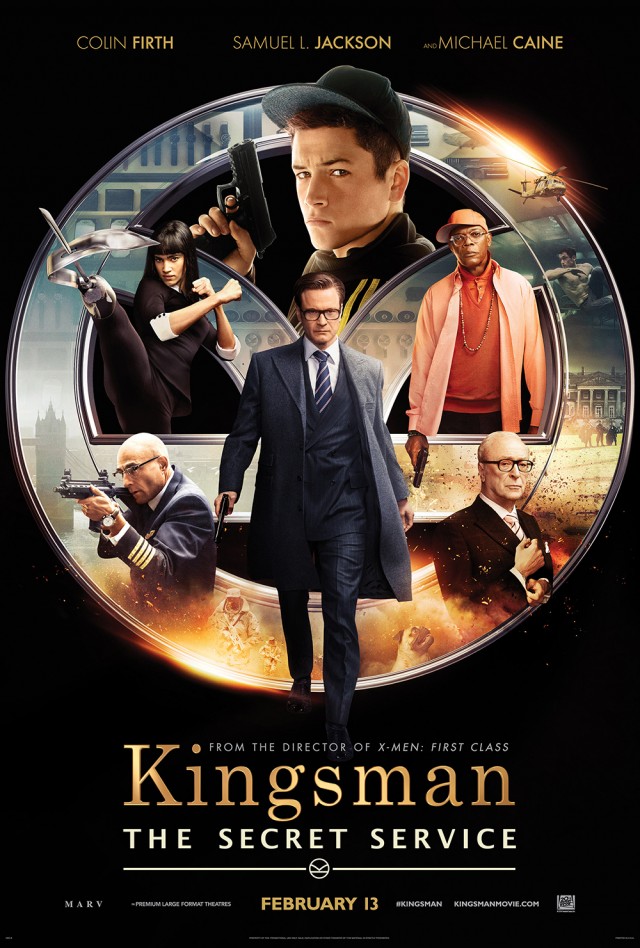 Kingsman: The Secret Service Movie Synopsis
Based on a comic book by Mark Millar, this British spy film follows a veteran agent Harry Hart (Colin Firth) working for an independent international intelligence agency operating at the highest level of descretion, who then takes in a younger colleague under his wing into a world of espionage. The new protege is Eggsy (Taron Egerton), who is a little rough around the edges and this too includes his manners.
Kingsman: The Secret Service Viewer Rating: 4/5 ****
Kingsman: The Secret Service Movie Review:
I didn't catch the Sean Connery version of James Bond films, so this film (based on the poster) did not hold much attraction to me for the longest time. Yes I know, 10/10 people told me it's a MUST-WATCH. But somehow, such statement always make me delay in watching them, perhaps, because I felt like Eggsy, someone who don't belong, compared to the group of elitist movie critics.
I knew Colin Firth from Emma Thompson's Nanny McPhee (Love that film!) and here, in Kingsman, aside from the impressive and stylised action scenes, it felt like an evolution from a helpless dad (in Nanny McPhee) to a stern "gentlemen" who emphasize on proper English manners. I love his witty dialogues, be it with his disciple Eggsy (Taron Egerton) or the antagonist Richmond Valentine (Samuel L. Jackson).
The interaction between Eggsy and Harry Hart is my favourite part of the film (the action scenes are too cruel for me), especially teaching and showing Eggsy the amazing collection of the gentlemen's outfits and gadgets. Hands-up if you hope to get your hands on a pen, an umbrella or even a pair of shoes!
I was impressed by the transformation of Taron Egerton as the wild and uneducated boy in an abusive and broken family, gradually "grew up" and mature to become a "gentlemen". While I can't exactly say it's light-hearted, this is definitely a fun film to catch with friends!
Do You Know?
Actor Colin Firth did 80% of his own stunts, he worked out for around six months to be in top fighting shape and physical form in order to portray gentleman spy Harry Hart. His training schedule was rigorous, painful and ran for around three hours a day for several weeks.
In the big church sequence, Colin Firth's Galahad / Harry Hart character kills seventy-nine people.
Actress Sofia Boutella had to undergo an intense training schedule to portray the part of Gazelle. Boutella has said: "They taught me Thai boxing, Taekwondo, and how to work with cables. Gazelle uses her legs to kill, so I had to learn different types of kicks. I'd never done anything like it before."
In the "Secret Service" comic, Gazelle is a young man with artificial legs. In the film, Gazelle is a female acrobatic dancer with artificial legs.
Amy Purdy, the double amputee snowboarder in Sochi and runner up from Dancing With The Stars was originally cast as "Gazelle" but when filming was delayed she dropped out so she wouldn't miss the Olympics.
Inspired by the 2012 Paralympics in London, Matthew Vaughn wanted to have a character with a prosthetic leg similar to the 'Flex-Foot Cheetah' as worn by paralympian sprinters. At one point, Oscar Pistorius was approached about playing the role of 'Gazelle' and his representatives were asked if Pistorius could play a convincing killer. He later declined to take the role to focus on practicing for future sporting events. Sadly, in February 2013 (Valentine's Day) Pistorius shot and killed his girlfriend Reeva Steenkamp. Also in the film, Gazelle shoots someone through a door. Pistorius had shot Steenkamp through a door. The film is released around Valentine's Day too.
Director Matthew Vaughn withdrew from directing X-Men: Days of Future Past (2014) in order to direct this movie instead. He decided to work on this film because he felt it was an opportunity too good to be passed up and would rather not see it filmed by someone else. While working on a treatment for X-Men: Days of Future Past (2014), he saw a work-in-progress version of the comic that Mark Millar and Dave Gibbons were working on. He told the studio that he wanted to do this film and then asked Bryan Singer, who produced X-Men: First Class (2011) whether they could swap duties. All parties consented to his idea on condition that Fox would distribute and finance this movie.
The canvas shown in Richmond Valentines (Samuel L. Jackson) luxury mansion, is the same one Mark Strong has in his office in Kick-Ass (2010).
Taron Egerton got up to a size 88 kilos (194 pounds) and just 5 percent body fat for this film. He felt it was "necessary to show muscle definition if you are going to save the world."
Stars Leonardo DiCaprio, Tom Cruise and Idris Elba were considered for the role of arch-villain Richmond Valentine which in the end was cast with Samuel L. Jackson.
Behind The Scenes and Interviews
Check out Kingsman: The Secret Service Official Website and Facebook Page!
Kingsman: The Secret Service is out in cinemas on 12 February 2015.
xoxo



Facebook | Instagram | Twitter | YouTube
*Disclosure: No monetary compensation was received for the movie review.
If you've seen the movie, do let me know what you think of the film in the comment section below. If you agree/disagree with my review, feel free to comment and let me know! Subscribe to my Youtube Channel for movie Behind The Scenes and Interviews playlists!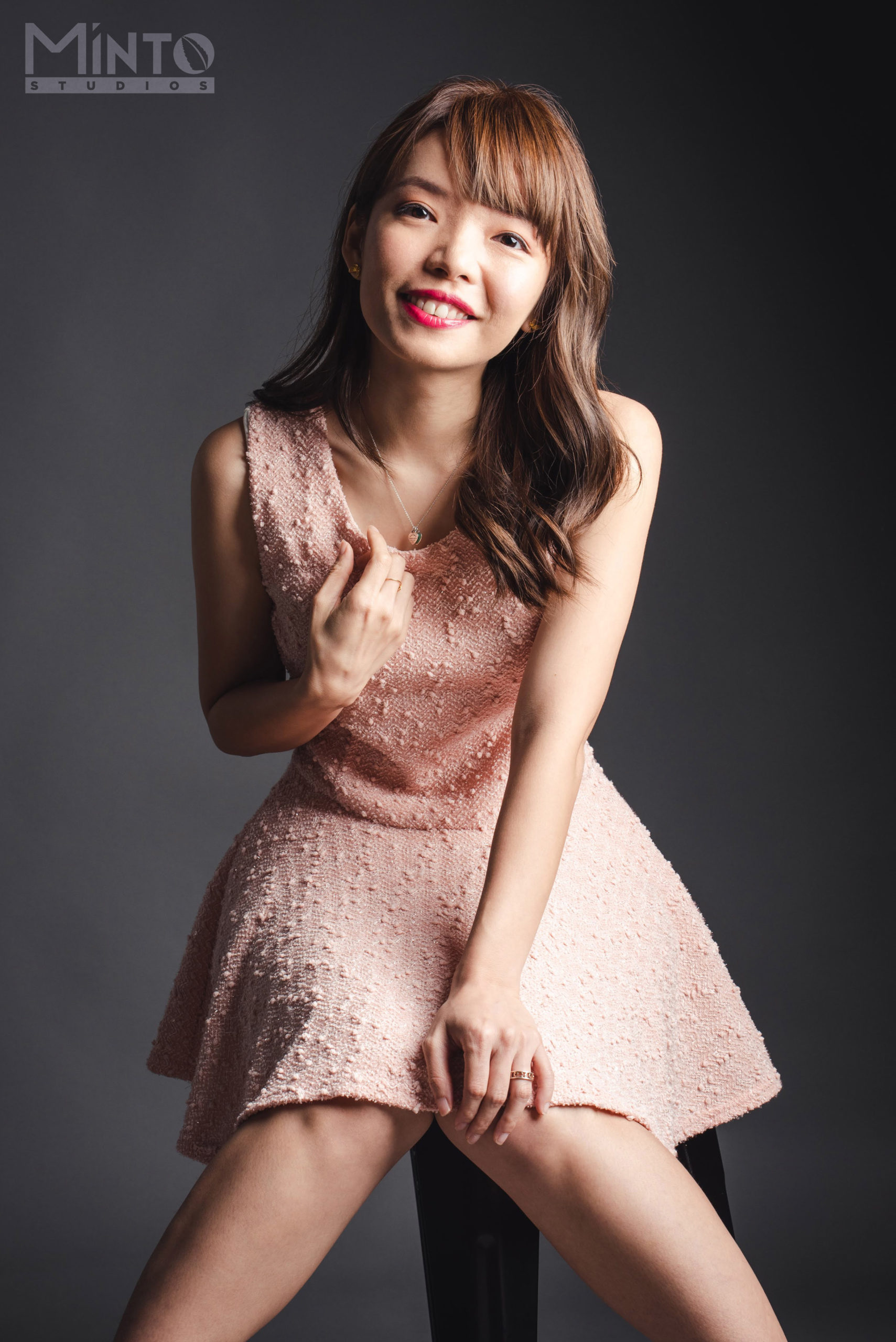 1/2 of #TheEpiphanyDuplet, Tiffany Yong juggles her ABCs – Acting, Blogging and Coaching/Consulting as she is fuelled by passion and drive to succeed.
It is not easy to make a living in Singapore just purely based on Acting, so with Blogging to help her with her online presence, and Coaching kids drama, private tutoring and freelance social media consulting to finance her life, she is currently leading the life most people hope to have: Living the Dream!