Lazada Surprise Box 2018: Unboxing L'Oreal Paris and Triumph
I forgot how many surprise boxes have I received from Lazada, but this is the first time I'm reviewing 2 at one go! This year, there will be 74 brands participating in the Lazada Surprise Box 2018 sale during the 3 day Lazada Birthday Sale and as usual, there will be ore than 600 flash deals and discounts up to 90% off!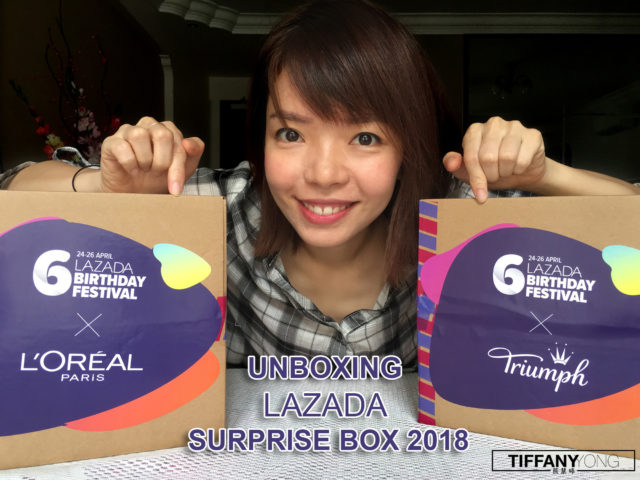 Last year during the 11.11 sale, some of the boxes were sold out within 5 seconds! So if you want to get your hands on any of the Lazada Surprise Boxes, be sure to train your fingers as well as have a stable internet connection!
–
L'Oreal Paris and Triumph x Lazada Surprise Box 2018 Unboxing Video
Featured Branded Surprise Box: Lazada X L'Oreal Paris & Triumph.
So what brands are involved in this Lazada Surprise Box 2018?
There are well-known electronics providers such as Logitech, Asus, Philips, GoPro, JBL, Motorola, Acer, beauty brands like Benefit, Yves Rocher, Etude House, Innisfree, Colgate, Nature Republic, Mamonde, Bioessence, Shiseido, MAC, Joycos, and Clinique as well as appliance and hardware brands such as EuropAce, 3M, Tefal and Dewalt Stanley!
Lazada x L'Oreal Paris Surprise Box
As usual, the Brand Surprise Boxes are sold at $29 with $100 worth of products. Here's 3 of the 5 products that I have received from L'Oreal Paris!

I've revealed the largest product: L'Oreal Paris EverPure Moisture Conditioner [R.P. $15.90], the smallest/shortest product: L'Oreal Paris Color Riche Paris Fashion Week Moist Matte (232 Beige Couture) [R.P. $21.90] and an item similar to that of what Peps Goh received in his Johnson&Johnson (For Him) Surprise Box: L'Oréal Paris UV Perfect City Resist Anti-Pollution Sunscreen SPF50 | PA++++ 30ml [R.P. $22.90]
P.S. Every order comes with a free nationwide delivery and a 14-day free return policy. 
Lazada x Triumph Surprise Box
I was quite skeptical about the Triumph Surprise Box, as afterall, Triumph is a lingerie brand (a good and expensive one!), and having done a Triumph lingerie photoshoot 3 years ago, I know how durable their products are. So it will be VERY SAD for me if I'm to purchase the box and not be able to fit in any of them! Can you imagine getting a bra that you can't wear?

Luckily, I'm pretty happy with the products I've received from Triumph! There's the sexy red panties, which I can probably use it for special occasions when I need some luck, as well as the set of STRETTY U-back Moisturising Briefs! This is only a portion of what I've received, so the Triumph x Lazada Surprise Box 2018 is definitely worth every single cent~
So here are the timings the boxes will be sold:
Lazada x Triumph Surprise Box: 24th April 10PM
Lazada x L'Oreal Paris Surprise Box: 25th April 8PM
Timings for other boxes can be found on the Lazada official website!
–
Johnson&Johnson (For Him) x Lazada Surprise Box
Want to know what's inside the Lazada x Johnson&Johnson (For Him) Surprise box? Just click here to check out Peps' unboxing article and video!
Lazada x Johnson&Johnson (For Him) Surprise Box: 25th April 2PM
Psst: It's his first ever unboxing experience, and I'm glad it's with Lazada Singapore!
Sonaki Vita C Showerhead
I've also received an invitation from Sonaki to review their shower-head. Initially, I thought it was really weird to be reviewing such a product, but when I read its claims, I looked forward to trying it out! It is said to be able to filter 99.9% of the Chlorine from our water, and this in turn help to alleviate problems skin problems like eczema and dry skin, as well as hair woes like dandruff and hair loss!

As the Sonaki LOTUS VitaC Showerhead is also available at Lazada, I thought I will do a quick shoutout for anyone who wants to get them here. I will be trying them out for a month, and if there's positive results, I will definitely share my review!
If you are new to Lazada, get 18% off, when you use the voucher code: LAZPARTYNC6 between 24 – 26th April 2018.
*Capped at $6. Valid for first 100 new customers only.
Happy Shopping!
xoxo



Facebook | Instagram | Twitter | YouTube
*Disclosure: Please be rest assured that even though the products were sponsored, it does not have any bearing on the content of this post. Opinions stated are genuine and honest. Also note that all sources, information, content, links are valid to change at any time.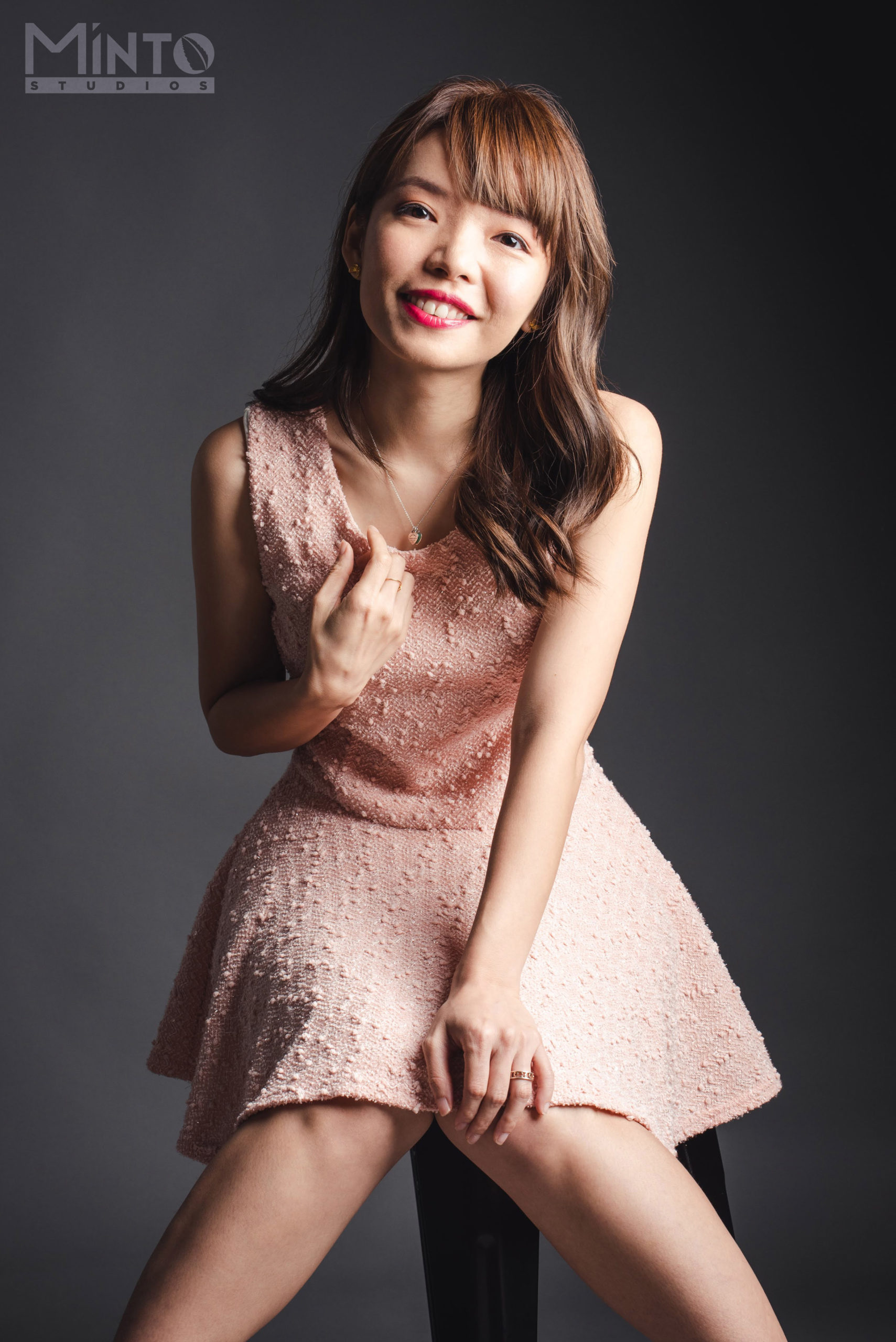 1/2 of #TheEpiphanyDuplet, Tiffany Yong juggles her ABCs – Acting, Blogging and Coaching/Consulting as she is fuelled by passion and drive to succeed.
It is not easy to make a living in Singapore just purely based on Acting, so with Blogging to help her with her online presence, and Coaching kids drama, private tutoring and freelance social media consulting to finance her life, she is currently leading the life most people hope to have: Living the Dream!