Photoshoot Styling By Fannie from Shunji Matsuo
It's been 2.5 months since I last visited Shunji Matsuo. Although I love my experience there, I always find it a waste if I don't take 101 selfies after the appointment. Yes, I love my hair done there a lot!

So after my 50 Hour Transformation Course with Tirisula Yoga, I felt healthier and fitter and decided that it's time for me to do something really crazy. I was sponsored a pair of lingerie by Triumph in December last year, and I thought it will be fun to step out of my comfort zone to do a lingerie photo-shoot.
So when I expressed this idea to Fannie, she told me to get my hair-roots dyed and trust her with the styling. Well, I went to her on the day of photo-shoot instead of going 1-2 weeks in advance like what Juliana suggested previously, this was like trusting my stylist 110%?
After seeing some sample poses that I wanted to do (which somehow I didn't get to do them), Fannie suggested me to keep my hair length, trimming only the hairends and fringe.
Shunji Matsuo was recommending this "The Hair Care Sleekliner Caviar Essence" designed to repair hair which are damaged by exposure to heat and prevents unruly hair from becoming disheveled, leaving hair sleek and easily manageable.
This unique hair essence contains concentrated ingredients and caviar capsules which burst upon application, freeing the repair agents to penetrate deep inside the hair. The Caviar Essence also prevents UV damage with the Multi-UV Shield properties and it also helps to prevent heat damage from hair dryers and hair irons with the Vitamin E ingredient. With a prolonged usage of the Caviar Essence, hair constitution will be improved as cuticles and cortexes are strengthened.
With the properties derived from its principal range of Sleekliner, this Caviar Essence softens and restores moisture to the hair strands with its oil-based (Diethylhexyl Succinate) and water-based (Inositol) hair softening agents, making hair feeling soft and more manageable. Frequent application will leave the hair resilient and manageable from deep within.
As the Triumph photoshoot is all about bringing out the femininity, Fannie designed a more lady (rather than girl-ish) hairstyle for me by adding soft curls. As I was planning to create more styles with the hair, she used the Arimino Spice Shower Freeze suitable for enhancing waves and short, razor hair cuts. It is non-sticky, has a light fragrance and hold both the softest and hardest of styles with flexibility and strength.
Shunji x Triumph Photoshoot by Ellen
Stylist/MUA: Yuki Ng

The lingerie is the baby blue "Triumph's Maximizer Cleavage On Demand Bra" with floral lace patterns (SGD$89.90).
This Cleavage on Demand series gives the weaer the flexibility to control the push up factor just by wearing one bra. With the adjustable (ribboned) center, one can choose to loosen the ribbons during the work day and spice it up by tightening the strings for an after-work date.
Just by tightening the satin lace, ladies are able to accentuate the bust with maximum boost (by 5cm or up to 2 cup-size as advertised by Triumph). For a petite size lady (with small bust-size) like me, it was like a dream come true.
P.S. It has pocket for additional padding if you need more help!
The other good thing about the bra is the detachable and adjustable straps. Ladies will know how important it is especially when we are wearing tub tops or singlets. Black bra straps might be passable (I'll close an eye on that) but showing coloured bra-straps is NOT trendy NOR sexy!
For additional security, the new batch* of Cleavage on Demand lingerie has an additional flap behind the ribbons. (The previous batch is joined solely by the ribbons. Click here for the mentioned design).
Yes, as seen in the previous picture, this Maximizer series do have their matching (Maximizer Cleavage On Demand Mini*) laced panties. While some might not find it necessary to get a matching lingerie, I always find wearing a well-coordinated set under my clothes (especially on important occasions) more confident-boosting.
*The panties is sold separately at SGD$34.90. + ignore my fat legs >.<
Since my Secondary School education where the girls are taught how to wear our bra correctly and how to differentiate the different types of bra, I learnt the importance of the underwire support (Provide additional lift for your breasts and give support) as well as the big wings/bands that pushes the underarm fats to the front. Another two ticks off my lingerie checklist.
If you are wondering, I did not think of the above poses myself. I was bad with them. But thanks to Yuki, who is a fashion stylist with UWeekly, I was able to pull-off the look without looking awkward. (Yes, I was imitating her poses throughout!) Thanks Yuki (and Ellen), for helping me with this photoshoot!
Products (in order of appearance)
1. Triumph Maximizer Cleavage On Demand Bra (Baby Blue)- SGD$89.90
2. Design A Ming Boyfriend Shirt
3. Casio Sheen Watch (SHE-5021SG-4A)
4. Triumph Maximizer Cleavage On Demand Mini (Baby Blue)- SGD$34.90
5. Sixties Tiffany Green Knitted Pullover Sweater
6. Mustard Sweater
7. SK-II Limited Edition Facial Treatment Essence, 215ml
8. TrendyZone Glitter Heels
9. Little Mermaid Ariel Samantha Thavasa Disney Collection Purse (Coral) Japan Limited
10. Samantha Thavasa Petit Choice Lacrima 45334 (Hot Pink)
To find out Triumph's latest design, check out their official website | Online Shop | Facebook Page!
SHUNJI MATSUO HAIR STUDIO
Quote 'Tiffany Yong' to receive 10% off any chemical service by international director stylist: Fannie


Ngee Ann City aka Takashimaya
Tower B #05-23, 391 Orchard Road, Singapore 238872
Tel: (+65) 6238 1522/1514
Website: http://www.shunjimatsuo.com.sg/
Facebook Page: Shunji Matsuo Hair Studio
BUSINESS HOURS
Mon – Sat: 10:00 – 19:30 (last appointment)
Sun: 10:00 – 17:30 (last appointment)
xoxo



Facebook | Instagram | Twitter
Disclaimer: Please be rest assured that even though the products and services were sponsored, it does not have any bearing on the content of this post. Opinions stated are genuine and honest. Also note that all sources, information, content, links are valid to change at any time.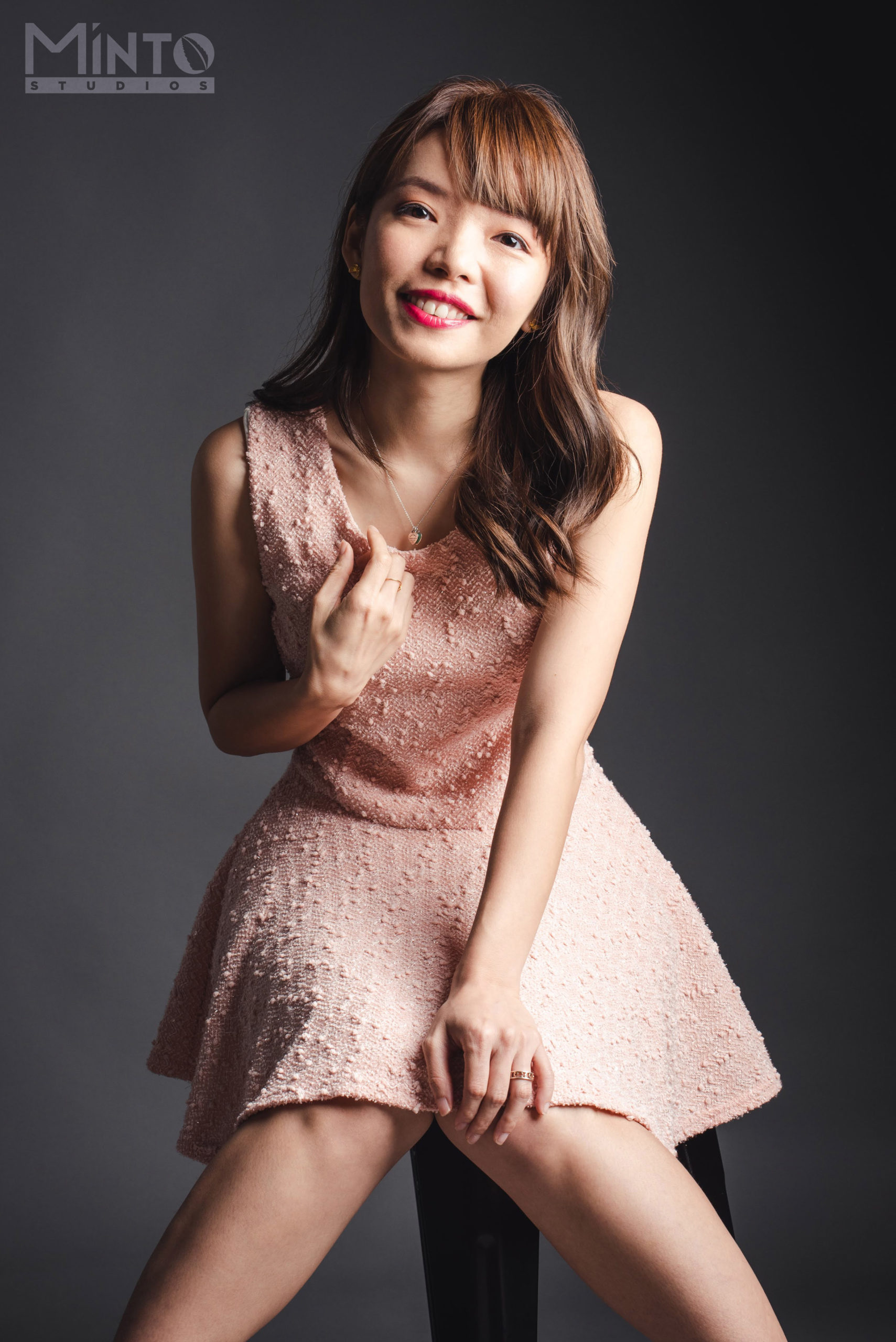 1/2 of #TheEpiphanyDuplet, Tiffany Yong juggles her ABCs – Acting, Blogging and Coaching/Consulting as she is fuelled by passion and drive to succeed.
It is not easy to make a living in Singapore just purely based on Acting, so with Blogging to help her with her online presence, and Coaching kids drama, private tutoring and freelance social media consulting to finance her life, she is currently leading the life most people hope to have: Living the Dream!