15 Shorts Film Review | by tiffanyyong.com
Recommended Audience: Fans of Randy Ang, Daniel Yam, Sean Ng, Nicole Midori Woodford and Jason Lee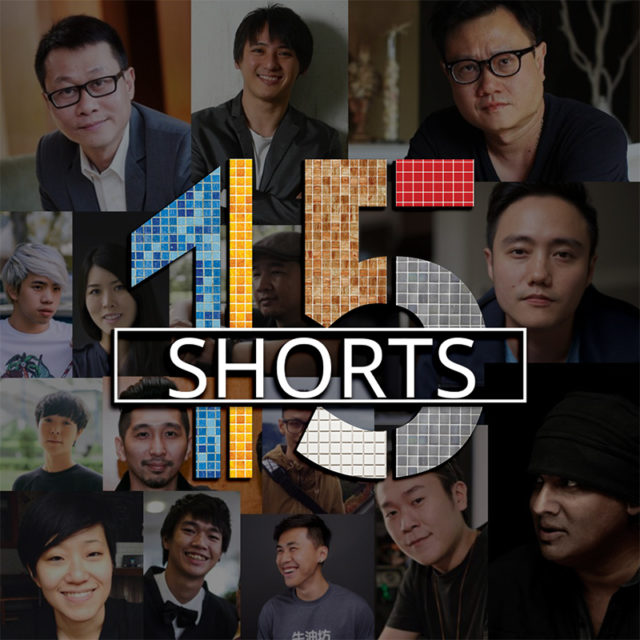 The 15 Shorts film project showcases lesser-told stories of everyday Singaporean heroes in the 1970s to the 1990s, aimed at inspiring acts of giving. The films aim to raise awareness on critical and emergent social issues such as, social isolation faced by the elderly, identification and support of learning disabilities and autism, as well as the fair treatment of migrant workers. The following five films were screened as part of the first phase of the project.
15 Shorts Synopsis | Shelter
Set in 1998, Aaron, a 17-year-old Chinese boy was abandoned by his father, left in debt and homeless, together with his mother and younger sister. They are forced to live in a tent at East Coast Park, against the backdrop of metropolitan, developing Singapore. The family meets a suspicious Indian man named Rashid, who claims to want to help them. Shelter focuses on a family's spirited fight against cruel circumstances, and how Rashid restores their faith in people. This film will create conversations and provoke thoughts about racial stereotypes and prejudice in our society.
The director, Sean Ng dedicates this film to New Hope Community Services.
15 Shorts Synopsis | The Buddy
Hidayat is an 8-year-old boy tasked to be a buddy to his classmate, Tam, and finds that he is frightened by Tam's erratic behaviour. But Tam's parents and teachers merely dismiss him as reclusive. Hidayat learns to accept Tam as different and tries to understand his behaviour, and the two develop a special relationship, eventually making a decision that will change Tam's life forever.
The director, Jason Lee dedicates this film to Autism Association (Singapore).
15 Shorts Synopsis | One At A Time
Set in mid-1980s, One At A Time tells the inspiring story of Teresa Hsu, a well-known Chinese-born Singaporean social worker. At 67 years old, Hsu founded the Home of the Aged Sick, one of the first homes for the sick elderly in Singapore, where she worked tirelessly as the matron of the home, before being made to retire from the home at 85. Following retirement, Hsu continued to care for the poor in her own capacity, such as by collecting old clothes for needy families. and founded Heart-to-Heart Service, a non-profit, informal direct-help service. Through key highlights, this short film reintroduces this icon to a new generation of online audiences, through charting her life's turning points and what shaped her relentless spirit of giving.
The director, Daniel Yam dedicates this film to Heart to Heart Service.
15 Shorts Synopsis | Waiting Room
[Film Coming Soon]
Set in 1990s, Waiting Room tells the story of Tommy Yu, a man who opens up his life and home to help those who are all alone in their last hour, as they move from the world of the living to the dead. The film is a poetic reflection on death, and friendship. It intertwines the moments of the dead and the living, by ritualising the day-to-day gestures that Tommy extends as part of his giving, together with the space and time that is inhabited by the people who pass away. This film shows the human bond between Tommy and those who left, through the simplicity of his gestures.
The director, Nicole Midori Woodford dedicates this film to Love & Unity Volunteer Establishment.
15 Shorts Synopsis | Ali Baba
[Film Coming Soon]
In 1997, journalist Augustine Pang braves the risks of breaking the news of an illegal immigrant left for dead by his employer in the forested areas of Singapore. In a time when stories on migrant workers were still largely untold, Augustine challenges convention in the newsroom, and his life is forever changed by the experience. This film portrays the dilemma that we often face in life; choosing to embark on the right path or the easier one. Augustine's persistence to stand up for minorities in our community is both touching and bold.
The director, Randy Ang dedicates this film to HealthServe.
15 Shorts Film Review:
Like 7 Letters, this is yet another showcase by local directors, this time for a good cause. For some time, both Peps and I have been wondering, why is "local production" not as well received as compared to foreign films. Putting Hollywood aside, Asian films from Thailand, Hong Kong, China and Taiwan have always been well-liked by local audience, yet in Singapore, it seems that the market is often steered towards boobs-loaded spoofs and 10-types-of parodies.
We created The Epiphany Artistry (TEA), in hope to create meaningful, creative films, showing people who Singapore can produce great films too. So when we first receive an invitation to the preview, we jump on to the opportunity to watch how our local directors will capture the kind deeds of our everyday people with a small budget.
Amongst the first showcase, there are works by one of my favourite directors, Daniel Yam with his classic touching short on Teresa Hsu, a local social worker. I also enjoyed watching the realistic perspective of an angst receiver of help by director Sean Ng and an interesting perspective of an injured foreign worker (Ali Baba) by director Randy Ang (Re:solve, 1965).

These shorts will take only 10 minutes of your time to watch, so do spend some time to watch them if you can. Every short is unique in its own way, hence, both Peps and I decided to pick just one each. The one that touches me the most would be Jason Lee's "The Buddy". The story was told in a very unique point a view, from Hidayat, a classmate of Tam, the autistic kid. We all know, for film makers, children and animals are the two things that require the most amount of work and patience. It is difficult for us actors to portray autism without offending or overacting, and I can imagine how much more difficult it would be for a kid to do the same. The director was able to bring out the features through actions and close-up shots, focusing on the innocent and genuine friendship between the two kids instead. Kudos for telling this story through the small hero.
Peps' favourite would be Nicole Midori Woodford's "Waiting Room", featuring Tommy Yu's life experience. When trying to touch hearts, supernatural beings are usually taboos as many consider them superstition. But for the director, she weaves together the fragility and the beauty of humanity by following Tommy on his "journey" to help the forgotten and abandoned elderly part this world with dignity. We like how the element of ghosts/spirits were used here, to bring peace than horror to audience.
Do You Know?
15 directors are involved in this project. They are Eric Khoo, Kelvin Tong, K. Rajagopal, Boo Junfeng, Kirsten Tan, Chai Yee Wei, Randy Ang, Daniel Yam, Sean Ng, Nicole Midori Woodford, Gladys Ng, Kee Swee San, Jian Hao Tan, Chong Yu Lun, and Jason Lee. As this is a not-for-profit passion project, each filmmaker will receive a token sum for the production of the film. The 15 Shorts is a way for the directors to volunteer their skills and give back to society.
This project is supported by Our Singapore Fund and is in support of SG Cares, a national movement to support efforts of ground-up volunteerism in Singapore, to build a more caring and inclusive home for all.
Check out 15 Shorts Official Website. The above featured films will subsequently be made available through online and offline channels. The remaining films are targeted for release in phases till end 2019.
–
GETTING INVOLVED
Funding for these films has been supported by foundations, corporates, and individual Singaporeans through crowdfunding. This is a unique chance to get involved in community-based film philanthropy. Sourcing for funding for the next 10 films is currently on-going. The next five films will be launched at the end of 2018 and the remaining five in 2019. Interested parties or individuals can make either a cheque donation (payable to 'Community Foundation of Singapore', indicating 'Stories of Us Fund' at the back of the cheque) or an online donation at www.giving.sg/campaigns/15shortfilms.
All donations made by Singapore tax residents will qualify for tax deductions. The Stories of Us Fund is administered by Community Foundation of Singapore (CFS) which will disburse monies in accordance to recommendations made by the Fund's Grant Advisory Committee. Corporates & foundations interested to get involved may contact NVPC at jeannetai@nvpc.org.sg.
–
To end this of, here's a little blatant and shameless self-promoting of TEA's latest works – Love at Second Sight 二见钟情, a story told in 3 different angles.
xoxo



Facebook | Instagram | Twitter | YouTube
*Disclosure: Invitation by Blue3Asia. No monetary compensation was received for the review.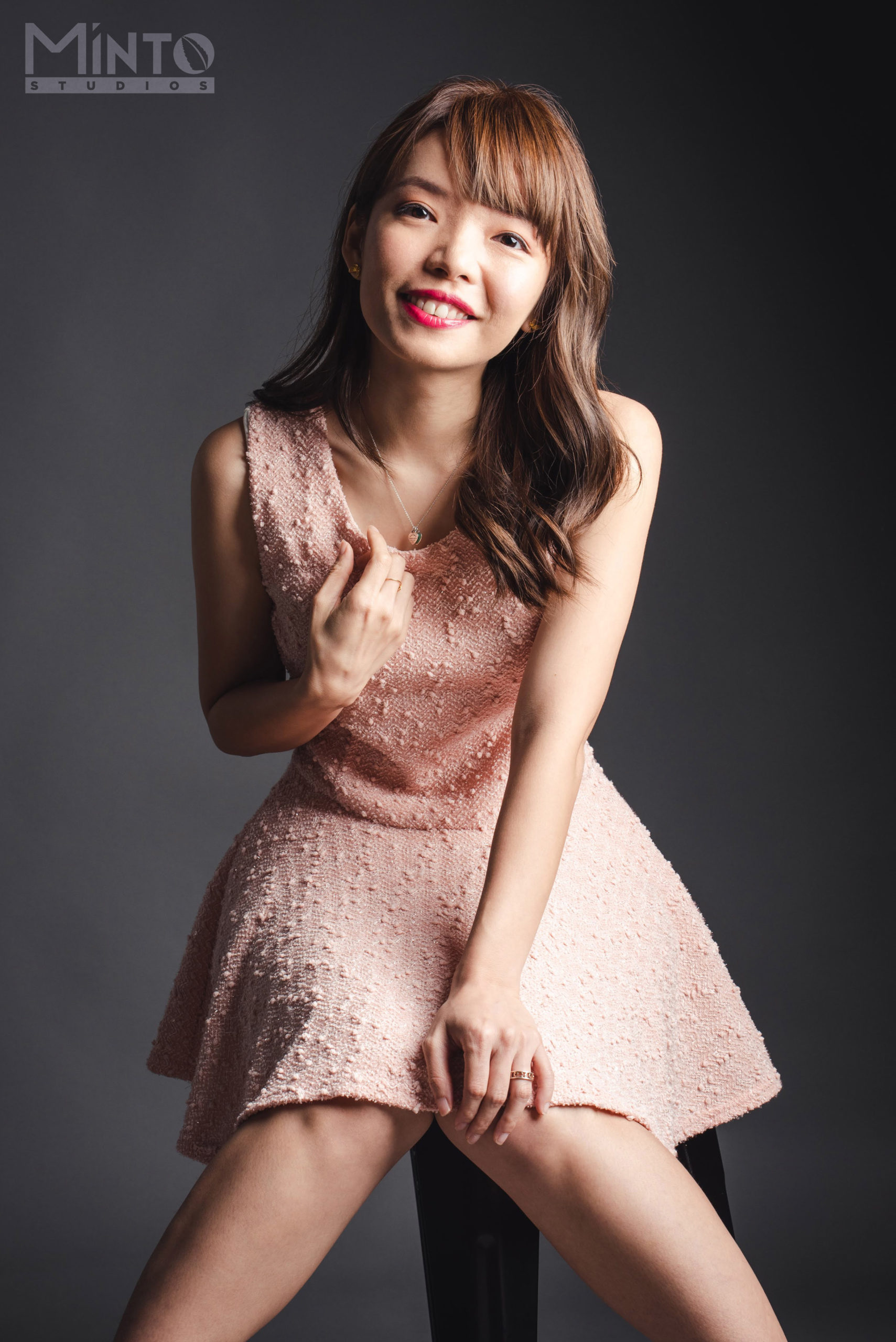 1/2 of #TheEpiphanyDuplet, Tiffany Yong juggles her ABCs – Acting, Blogging and Coaching/Consulting as she is fuelled by passion and drive to succeed.
It is not easy to make a living in Singapore just purely based on Acting, so with Blogging to help her with her online presence, and Coaching kids drama, private tutoring and freelance social media consulting to finance her life, she is currently leading the life most people hope to have: Living the Dream!