7 Letters Movie Review | by tiffanyyong.com
Recommended Audience: Fans of Boo Junfeng, Eric Khoo, K Rajagopal, Jack Neo, Tan Pin Pin, Royston Tan, Kelvin Tong, Zheng Geping, Hong Huifang and Singapore film movie fans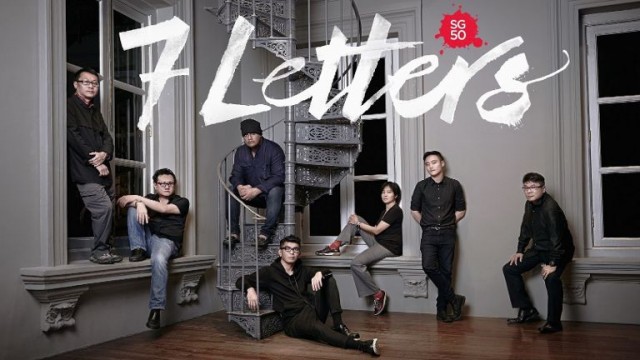 7 Letters Movie Synopsis
7 Letters represents seven heartfelt 'love letters' to Singapore, capturing each of the directors' personal and poignant connection with the place they call home. The seven stories tell of our heartland and its people through tales of lost love, identity, inter-generational familial bonds and tensions, unlikely neighbours, and even references to traditional folklore.
7 Letters Viewer Rating: 4.5/5 ****
7 Letters Movie Review:
7 Letters, 7 short films from 7 local film-makers, some of which I will love to work with one day. 7 is the magical number in the Harry Potter world, and this applies to the close-to-heart simple stories presented to the audience too. The different stories made us look at Singapore at different angles, without any political propaganda. Some are subtle, some are nostalgic, some are just simply sweet.

Letter 1: Eric Khoo – "Cinema" Can I say I dislike this film the most? I can't believe I nearly jumped out of my skin when I saw that pontianak (And the actress Nadiah herself was sitting right beside us) @@! Without much special effects, Eric Khoo got me not once but twice with his old school screams and jumping horror (who says you need high tech effects to scare people!). This will most probably be most relatable to those who (grew up) watching Malay horror films popular back in the 50s and 60s. If you want a film which is scary, funny and nostalgic all at once, this opening film which features the pays tribute to Singapore filmmaking as well as the Malay cinema in Singapore is the one. 
Letter 2: Jack Neo – "That Girl" This is a very distinctive Jack Neo's film. Most audience will be familiar with Jack Neo's conversation-loaded, dialect-loaded, comedy-loaded  and ah beng-loaded style. Set in 1970s kampung (filmed mainly in the "Last Kampung" in Buangkok, Singapore), Jack Neo uses a simple story about how 12-year-old Cai Yun's (Yan Li Xuan) crush with classmate Ah Shum (Josmen Lim), who likes another girl, got her into trouble when she pretend to lost her money to pay off his debts. While the child actors were strong in their acting, it was the small details like the tikam-tikam games, the canning, the seeking of gods whenever we had problems which reminded me of my childhood (Nope, I wasn't born in the 70s, but the parental trend did continue on till the early 90s)
This is an entertaining break as compared to the musical and nostalgic Cinema.
Letter 3: K Rajagopal – "The Flame" is a simple story revolving 4 actors about their decision to stay in Singapore instead of moving to Britain. Starring T. Sasitharan, N. Vighnesh, Nithiyia Rao and Fatin Amira, one might find the pauses a tad too solemn, stark contrast from the previous funny "That Girl". This is actually the director's personal story, how his parents' decision to stay in Singapore following the British's withdrawal from the newly independent country changed his life. Although it is not the strongest film, the personal touch, the subtle mention about racial cohesion made this story emotional.
Letter 4: Boo Jun Feng – "Parting" is a very very touching and sad story. I love the performance of J.A. Halim, the Malay man with slight dementia, crossing the Causeway to search for his love back in the 1960s. Perhaps I do see myself sometimes taking the public transport, looking back and thinking about the past. The subtle helpless look on his face when he thought he had found his love, only to know that she had left Singapore, and the dream-like scene when he revisit several spots in Singapore, as well as the now-defunct Tanjong Pagar Railway Station and meet his younger self, acted by Suria actor Ashmi Roslan who passed away in mid June 2015.
Letter 5: Tan Pin Pin – Pineapple Town has a very interesting opening. The HDB flats do look like pineapples, and I was surprised as I've never seen Singapore from this point of view. But yet, the Pineapple Town was not referring to Singapore, but a small town in Malaysia. My friend's comment on how Singaporeans adopting kids is a common situation but not often delved into, made me re-look into this story. Ning (Lydia Look) adopted a daughter and tried to search for the birth mother, but in vain. Years later, she brought the daughter back to the "Pineapple Town" which she believed to be where her adopted daughter's real mother is. I like how she included certain angles (such as the final scene taken from a moving vehicle) which provide the audience with an allusive thought that, maybe, just maybe, she never had to search for the mother as she has always been around.
Letter 6: Royston Tan "Bunga Sayang" is an interesting musical which take place within 2 flats. While the short film revolves around the song "Bunga Sayang", with imaginary and amusing, imaginary Music Video set, what I like most was the interesting but realistic interaction between the Chinese boy (Ray Tan Liang Yu) and his kueh-making makcik neighbour (J. Rosmini) who lived directly above him. The innocent yet attempt to communicate with the Malay neighbour by using hand signals and his "kosong" (zero) Malay language, the story reminded us about the true beauty of music – it connects people.
Letter 7: Kelvin Tong "Grandma Positioning System" is my favourite story amongst the 7 (That's why people save the best for the last?) Perhaps it is the film I could relate to the most, the film talks about how a family who travels to Johor every year during Qing Ming festival to pay respects to his late grandfather.The boy's grandmother (Zhang Jin Hua) insists on spending a long time describing the changes in Singapore to her late husband during every visit, much to the chagrin of her family. The frustration of having to take a long car journey back, the addiction on our IT gadgets, these are some of common sights which almost everyone can relate to nowadays. I love how Kelvin Tong was able to use a similar set of lines to trigger two different emotions each time. The first time was amusing, but the second time will get you burst out crying within seconds. This tearjerking moment is so strong that I am affected just by the thought of it while typing this now. Although there weren't much of the "olden setting", a huge amount of research work is done on just that "GPS" directional guide-lines!
Do You Know?
7 Letters is fully supported by the Singapore Film Commission (SFC) and has been selected as the Opening Film at the iconic Capitol Theatre in July 2015.
Local director Kelvin Tong was doubtful of the idea initially to shoot the short film as he hadn't done one for many years (His last short film was Moveable Feast in 1996). But he took up the opportunity as it was "a chance too good to pass up".
All 6,000 tickets to these premiere screenings were snapped up within two hours. Three additional screenings of the film were added from Aug 8-10 at the National Museum of Singapore's Gallery Theatre. But they were also fully taken up. Due to popular demand, Golden Village will be screening the film from 20-26th August.
The directors were given full creative freedom to fully express their feelings and messages in the film, without intervention from MDA. While each was allocated a budget to make their segment of the film, the directors individually topped up any excess needed for production of our films, as the aim was to make the best piece of work they could. Of all 7 segments, Jack Neo's and Eric Khoo's segments received the most cuts due to the length.
All proceeds from the screenings will go towards seven beneficiaries, identified by the 7 directors: Alzheimer's Disease Association; Children-At-Risk Empowerment Association; Movement for the Intellectually Disabled of Singapore; PERTAPIS Senior Citizens Fellowship Home; Singapore Buddhist Lodge Welfare Foundation; Student Care Service; Transient Workers Count Too
Check out 7 Letters official website and Facebook Page!
7 Letters will be screened across 7 Golden Village Cinemas from 20 to 26 August. Tickets will be available from 5 August onwards. Head over to www.gv.com.sg for more information. Normal ticket prices apply and all proceeds will go to the 7 beneficiaries that our directors have selected.
xoxo



Facebook | Instagram | Twitter | YouTube
*Disclosure: No monetary compensation was received for the movie review.
If you've seen the movie, do let me know what you think of the film in the comment section below. If you agree/disagree with my review, feel free to comment and let me know! Subscribe to my Youtube Channel for movie Behind The Scenes and Interviews playlists!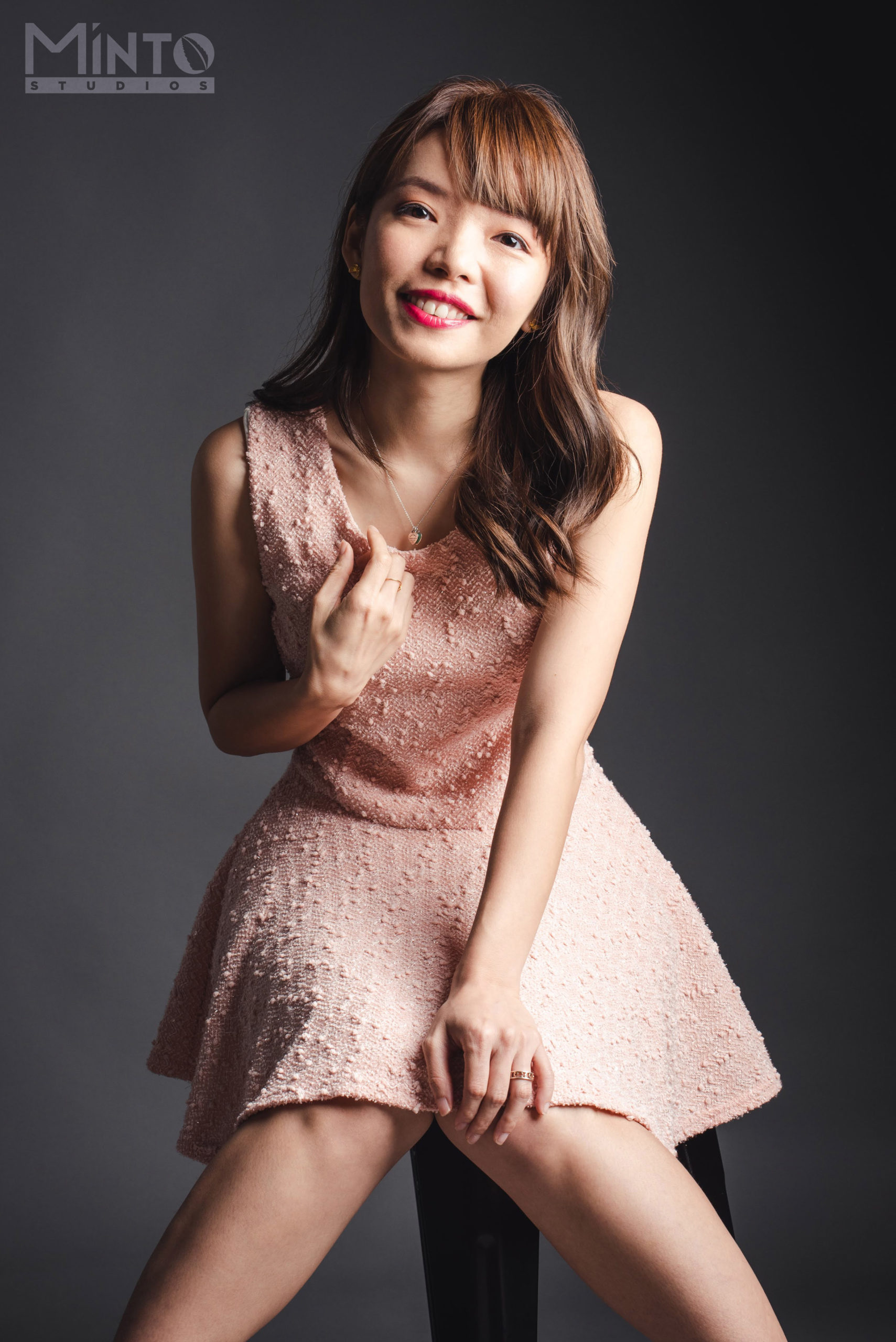 1/2 of #TheEpiphanyDuplet, Tiffany Yong juggles her ABCs – Acting, Blogging and Coaching/Consulting as she is fuelled by passion and drive to succeed.
It is not easy to make a living in Singapore just purely based on Acting, so with Blogging to help her with her online presence, and Coaching kids drama, private tutoring and freelance social media consulting to finance her life, she is currently leading the life most people hope to have: Living the Dream!