Red Sparrow (红雀特工) Movie Review | by tiffanyyong.com
Recommended Audience: Fans of Jennifer Lawrence, Joel Edgerton, Matthias Shoenearts, Jeremy Irons, Mary-Louise Parker, Charlotte Rampling, Jason Matthews and thriller/suspense movie fans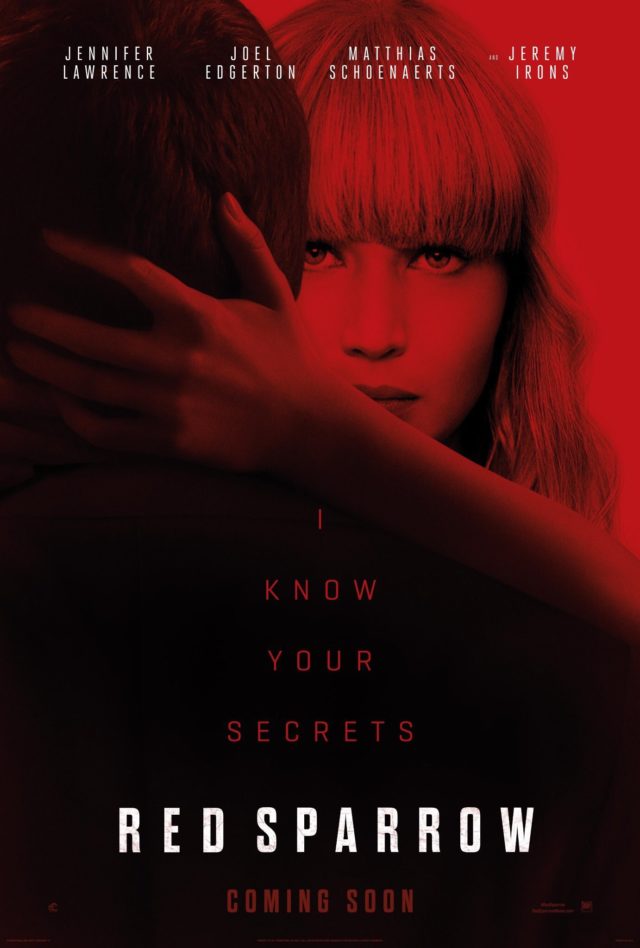 Red Sparrow Movie Synopsis
Dominika Egorova is many things.
A devoted daughter determined to protect her mother at all costs.
A prima ballerina whose ferocity has pushed her body and mind to the absolute limit.
A master of seductivipte and manipulative combat.
When she suffers a career-ending injury, Dominika and her mother are facing a bleak and uncertain future. That is why she finds herself manipulated into becoming the newest recruit for Sparrow School, a secret intelligence service that trains exceptional young people like her to use their bodies and minds as weapons. After enduring the perverse and sadistic training process, she emerges as the most dangerous Sparrow the program has ever produced. Dominika must now reconcile the person she was with the power she now commands, with her own life and everyone she cares about at risk, including an American CIA agent who tries to convince her he is the only person she can trust.
Red Sparrow Viewer Rating: 3.5/5 ***
Red Sparrow Movie Review:
Spy films are not uncommon. There are lesser female spies, but I still can name a handful, Charlize Theron in Atomic Blonde, Scarlett Johansson's Black Widow and Angelina Jolie in both Salt and Mr. and Mrs. Smith. Both most of them were action films. For Red Sparrow, instead of focusing on the exciting chops, it steered towards identifying emotions, seduction and methodical ways to manipulate weaknesses.

Unlike most spies, Jennifer Lawrence's Dominika Egorova is a lady "forced" to become one. Watching Lawrence turn into Dominika felt like an art. The opening ballet sequence was only 6 minutes, yet it was able to bring us straight into the crashing world of the ballerina, as well as her weakness (mother). The character felt real, being given no choice but to enter the service, she has no qualms betraying her country or uncle as long as her mother is safe.
I always feel that an actor will require plenty of scenes to be memorable, but Charlotte Rampling as the stiff matron proved otherwise. Every scene she appears in is like a lesson, for both the 'Sparrows' and the audience.
Another excellent actor would be Putin-lookalike Matthias Schoenaerts. Many critics blasted the hints of incestuous relationship between Uncle Vanya and Dominika, but I thought it was superbly performed. Even as an antagonist, he could turn a threat into persuasion, and that made him a much more interesting character than Nate Nash.
I'm afraid the weakest link of the film was Joel Edgerton's Nate Nash. While it's clear how Brad Pitt and Angelina Jolie's "Mr. and Mrs. Smith" became attracted to one another both on screen and in real life), it wasn't really clear how Dominika fell in love with Nate, or even the other way round. The love scene between them was unconvincing, to the extend where I wonder if it was a planned seduction on Dominika's side than a romance between both. Which of course, bring us to the nudity debate.
I had to admit, Red Sparrow is not an easy watch. The nudity scene seem crude to some. But I thought it was well shot. Liberating in fact, as Dominika used her body to go against the attempt rape. It was in fact the torture scenes which made both Peps and I really uncomfortable. But this also means that the director had achieved his aim. Yes, it might not have been as gory as what most audience would have been used to, and some acts such as the cold water torture did not translate as well on screen, but people who had experienced them would know how realistic they are.
Do You Know?
This is Francis Lawrence's first film after the Hunger Games franchise, which starred Jennifer Lawrence. They had previously worked together on The Hunger Games: Catching Fire (2013), The Hunger Games: Mockingjay – Part 1 (2014) and The Hunger Games: Mockingjay – Part 2 (2015), making this film his fourth consecutive starring her.
American ballet dancer Isabella Boylston was Jennifer Lawrence's dance double in the movie.
To prepare for the role, Jennifer Lawrence did ballet and practiced a Russian accent for four months. Lawrence  spent four hours a day for three and a half months working with the Hollywood ballet instructor Kurt Froman – mainly in her garage in Los Angeles. They started with stretching and working with discs to help Lawrence grasp turnout, or the opening of the legs from the hips. She said it was difficult because she had never wanted to dance ballet.
The Russian characters are played by American, British, Belgian, Dutch, German and Ukrainian actors. The main American character in the movie (Nate Nash), is played by Australian actor Joel Edgerton.
Based on a 2013 novel of the same name by retired CIA operative Jason Matthews. Before the novel was even finished, Matthews sold the film rights for a seven figure sum. The novel is the first book in a trilogy, with the others being Palace of Treason and The Kremlin's Candidate.
Jennifer Lawrence got into a bar fight in Budapest while filming this movie.
Behind The Scenes and Interviews
Check out Red Sparrow Official Website and Facebook Page!
Red Sparrow is out in cinemas on 1 March 2018.
xoxo



Facebook | Instagram | Twitter | YouTube
*Disclosure: Invitation by 20th Century Fox. No monetary compensation was received for the movie review.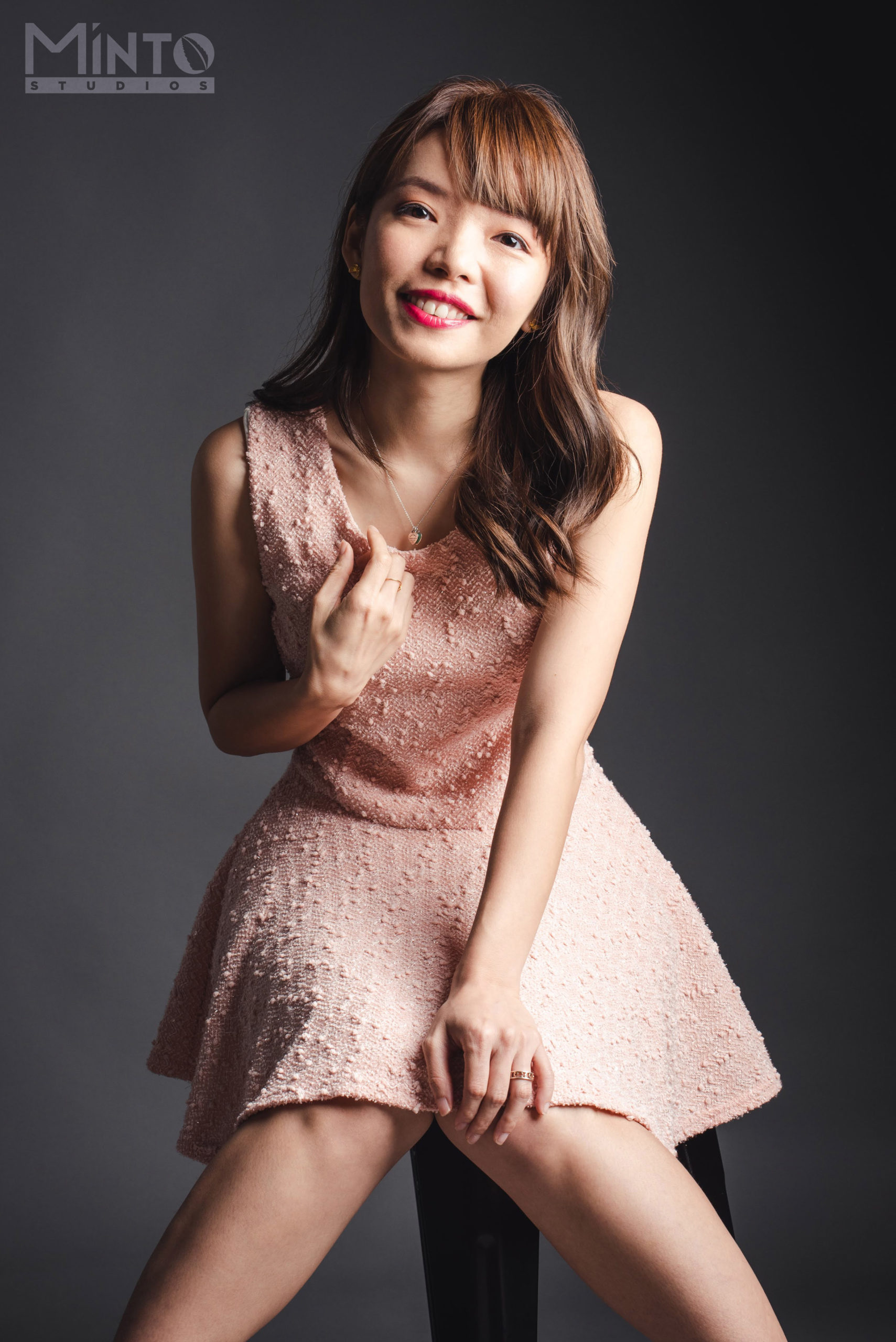 1/2 of #TheEpiphanyDuplet, Tiffany Yong juggles her ABCs – Acting, Blogging and Coaching/Consulting as she is fuelled by passion and drive to succeed.
It is not easy to make a living in Singapore just purely based on Acting, so with Blogging to help her with her online presence, and Coaching kids drama, private tutoring and freelance social media consulting to finance her life, she is currently leading the life most people hope to have: Living the Dream!