Furama City Centre Hotel Review:
Having visited the other Furama property – Furama Riverfront early this year for some Chinese New Year dishes, The Epiphany Duplet was invited for a staycation over the National Day period but le boyfriend was busy with Forbidden City: Portrait of an Empress musical.

Luckily, sweet Germaine from Furama City Centre extended this treat for us as his post-performance holiday. Peps was surprised how near the hotel is to the train stations, and he was even more amazed to see a brightly coloured concierge beneath the unassuming exterior.

The lobby was freshly refurbished in early 2017, and the four-star property is now brightly filled with vibrant colours, projecting a modern hotel in the middle of a bustling area in Singapore.
Furama City Centre Hotel at A Glance:
We realised that the Furama City Centre is popular hotel amongst the foreigners as the Lobby is often filled with people waiting to check-in.

We were informed on how the hotel is still undergoing transformation, so we will probably get to see more new facilities or amenities in the next few years. Like most hotel lifts, keycard is required to access level 7 and above to the guest rooms. The Hotel Lobby, Internet Room, Executive Lounge, Heritage Room, Lobby Lounge and restaurant are at level 2, Grand Ballroom at Level 5 and the Gymnasium, Paradise Pool, Launderette at level 6.
Furama City Centre Hotel Executive Club Room
Furama City Centre encompasses 445 guest rooms, with 4 different room types – Superior (31), Deluxe (301), Executive Club (93) & Executive Suite (19). Superior and Deluxe room type are differentiated by the bathroom amenities available. Toothbrush, bathrobe and lotion are provided in Deluxe.
For us, we were provided the Executive Club room which has free access to Executive Club Lounge for breakfast and evening cocktails. (The Executive Suite comes with a living room and a bedroom)
Confession: We spent most of our staycation in bed… thanks to Echo.

Our room is equipped with Amazon's Echo Dot, a hands-free, voice-controlled device. Furama City Centre is the first four-star in Singapore to roll out this voice-controlled device in-room, and presents guests with their very own 'invisible butler' that will control room lights, play music, tell bed time stories to children, read news, conduct your own personal fitness work out and more, with voice commands in an easy, intuitive way.
Peps and I had so much fun being lazy as we get Echo to turn on/off the lights, TV and even to tell us bedtime story!
P.S. There's an instruction guide with a list of voice command on how to get Echo to operate on the Executive Work Desk. 
Wonder how Echo actually works? Here's a video revealing why we spend a lot of time on bed! wink
Yes, we spent most of the time doing… the fight scene! Duh~ 😛
Just like how Siri works, this 'Invisible Butler' not only controls room lights, play music, tell bedtime stories, we can also set our own alarm (we've tried, it works!), receive recommendations on the places to visit within the hotel's vicinity and more.
Our room also has a picturesque view, overlooking the Clarke Quay area, and we even get to see the Singapore Flyer! I guess that means guests will get to see some fireworks whenever there's any celebrations or events at the Esplanade area. Now I'm regretting not coming to stay during the National Day period. 🙁
In room amenities such as complimentary local calls, IDD Phones with Voicemail, coffee and tea-making facilities as well as mini bar (additional charge applies) are provided. On top of that, there's also in-room broadband, Wi-Fi internet connection as well as complimentary access to 5000+ digital newspapers and magazine via PressReader – a digital platform with thousands of international magazines and newspaper publications and Handy Smartphone.
In the cabinet, you will find the electronic safe, iron & ironing board, bathrobe and slippers available for usage. Furama City Centre provides shampoo, shower gel, conditioner and body lotion from luxury British spa brand Elemis for guests to use. Comb, shoe polish, shower cap, cotton, sanitary bag, toothbrush and soap are also included in the bathroom amenities.

It was interesting how the Epiphany Duplet agrees telepathically that Furama City Centre has a bathroom vanity-sink that both of us want in our future house. The toilet rolls and tissue box holder were in-built and within reach, the amenities were also classy and simple.
If there's anything I have to fault, it would be the lack of hot water for a nice hot bubble bath. The water was lukewarm, perfect for quick showers, but not hot enough if you want a long relaxing soak.
P.S. Executive Club room guests enjoys 15% off Laundry and Dry Cleaning Services; 20% off food & beverages outlets (N.A. for promotional items). Extra bed is available @ S$60 Nett [Superior & Deluxe] and S$100 Nett [Executive Club].
Check-in from: 02:00 pm
Check-out until: 12:00 pm
Late checkout is subject to room availability with one additional night's room charge after 6pm. Extension of late check out before 6pm will be chargeable at half day rate.
Recreational Facilities at Level 6
At Level 6, the hotel provides guests access to the gym, swimming pool and sunbeds.

It is at the far end of the hotel, and guest might miss it as the door leading to this flight of stairs which leads to the facilities, resembles a fire-exit route door.

The first door down the flight of stairs will lead you the Paradise Pool and the sunbeds. The facility is not supervised by life guards, hence parents must be alert (& not on their phones) when bringing their kids to the pool.

Another flight of stairs down will lead you to a room which has 2 coin-operated self-laundrette machines – washer and dryer, shower rooms, and the gymnasium.
The cozy fitness centre is equipped with a treadmill, dumbbells, weight lifting machines, exercise ball and cross trainers. The minimum age of entry is 16 years old, and proper attire and footwear is required (no swimsuits) to use the equipments.
Open Deck | Paradise Pool | Gymnasium Opening Hours: 6am – 10pm
Dinner Buffet at Tiffany Café & Restaurant
When Tiffany visits Tiffany Café & Restaurant, I couldn't help but giggle every time I talked about the experience.

The Tiffany Café & Restaurant is famous for serving international buffet and à la carte savouries from a Malay kitchen. It also serves vegetarian menu, which means this is a great place for people who are trying to find suitable location for company meals and big gatherings.
So now, here comes all the foodie photos and collages for those who need a glimpse of the food variety during dinner buffet. There's salads, Japanese and seafood spreads…
Cooked food which range for Chinese dishes to pastas… Black pepper slipper lobster, laksa chawanmushi otah and seafood toufu to name a few.
We also cooked a bowl of laksa ourselves. You can hardly go wrong with this, except perhaps being too greedy and cooking too much (like Peps) and adding ingredients (yellow noodles) that I don't really like. LOL.
The Tiffany Café & Restaurant serves probably the second best Hainanese Chicken Rice we've tasted (The best was from Aerotel), with tender chicken, spicy chilli and fragrant garlic paste. Peps found the rice less oily that he would have liked but I like it that way (it's healthier!)
The fruits and dessert spread was the one that caught our attention at the start as the colourful array is placed just next to the entrance of the restaurant.
This is one of the rare times where we actually ate more dessert that the main courses. Peps enjoyed dipping the meringues, marshmallows and fruits in the chocolate fondue and had double serving of the restaurant's signature Durian pengat. For me, I helped myself with the delicious red bean soup and free-flow ice-cream!
Buffet Breakfast: S$25 (Adult) | S$18 (5-11 year old) | S$25.00++ (Walk-in Guest)
Buffet Lunch: S$53.80++ (Adult) | S$28.80++ (5-11 year old)
Buffet Dinner: S$65.80++ (Adult) | S$28.80++ (5-11 year old)
The above pricing is not applicable on all eve of PH, PH and all major celebrations. Prices subject to change according to current Dining Promotions.
Opening Hours (Daily): Breakfast: 6.00am – 10.30am | Lunch: 12.00pm – 2.30pm | Dinner: 6.00pm – 10.30pm
Weekend High Tea (Sat/ Sun): 3.00pm – 5.30pm
Reservations: +65 6531 5366
Facebook Page: Tiffany Furama
Breakfast at Executive Lounge (Level 2)
We had breakfast at the Executive Lounge (late as usual). The lounge is located right next to the concierge.

Cold and hot beverages are available for guests staying in the executive club room and the executive suite in the Executive Lounge between 7am-11pm.
At first glance, breakfast buffet seems like a simple affair in the lounge. There's several selection of pastry and breads, as well as cereals, milk and yogurt.
There's also some dim sum, salads, fruits and simple cooked food for guests who are looking for something light.
As most of the food are gone by the time we reached (heehee, what do you expect at 20 minutes to end of breakfast), we decided to order some from the menu.
This is what we got from the buffet table before everything was cleared. Peps ordered some scrambled egg and omelette for protein but we got a huge surprise when Mathew came back with two big plates of food that includes hash brown, sausages and bacon!
Opening Hours: 7.00am – 11.00pm
Executive Breakfast (7.00am – 10.00am): SGD$20.00++
Evening Cocktails (6.00pm – 8.00pm): SGD$38.00++
Lobby Lounge
Besides the Tiffany Café & Restaurant and the Executive Lounge, the Hotel Lobby Lounge is also available for those who want to chill with friends.

Opening Hours: 10.00am – 11.00pm
Happy Hour*: 6.00pm – 11.00pm (Mon – Thu) | 6.00pm – 9.00pm (Fri – Sun)
*1 for 1 promotion for House pour – liquors, beers, red and white wine (per glass)
Where's Furama City Centre Hotel?
Address: 60 Eu Tong Sen Street, Singapore 059804
Telephone: +65 6533 3888
Email: citycentre@furama.com | reservations.citycentre@furama.com
For more information: Visit Furama City Centre Hotel Website | Facebook Page
Cost: ✓ (SGD$200 onwards) | Location/Convenience: **** | Ambience: **
Getting To Furama City Centre Hotel
Furama City Centre is centrally located in Chinatown. Just within the vicinity, attractions, wide spectrum of dining options, entertainment and shopping are easily accessible on foot or by public transport. Chinatown MRT station is a short 5-minute walk via a sheltered link bridge, whilst the Singapore Changi Airport is a mere 20-minute drive away.
By car/ taxi: Enter the ECP (East Coast Parkway) expressway. Take Exit 15 on Rochor Road/ Sheares Avenue onto Rocher Road. Turn left at North Bridge Road and right at Stamford Road. Turn left at Hill Street and on to New Bridge Road, right at South Canal Road, continue on Merchant Road. Turn left at Keng Cheow Street and then left at Havelock Road.
Approximate cost: $22 + Booking fees + Surcharge (approximately 25min)
By train – Go to Changi Airport train station and take to Tanah Merah MRT Station. Alight and board the train (towards Joo Koon). Alight at Bugis MRT Station and Board the Downtown line towards Chinatown Station. Alight at Chinatown Station. Walk towards Exit D and walk to Furama City Centre Singapore Hotel. (approximately 55min)
No complimentary airport transfers
Complimentary Parking: Available only for in-house guests (100 lots). Parking charges apply for F&B guests.
xoxo



Facebook | Instagram | Twitter | YouTube

Disclaimer: Opinions stated are genuine and honest. Also note that all sources, information, content, links are valid to change at any time.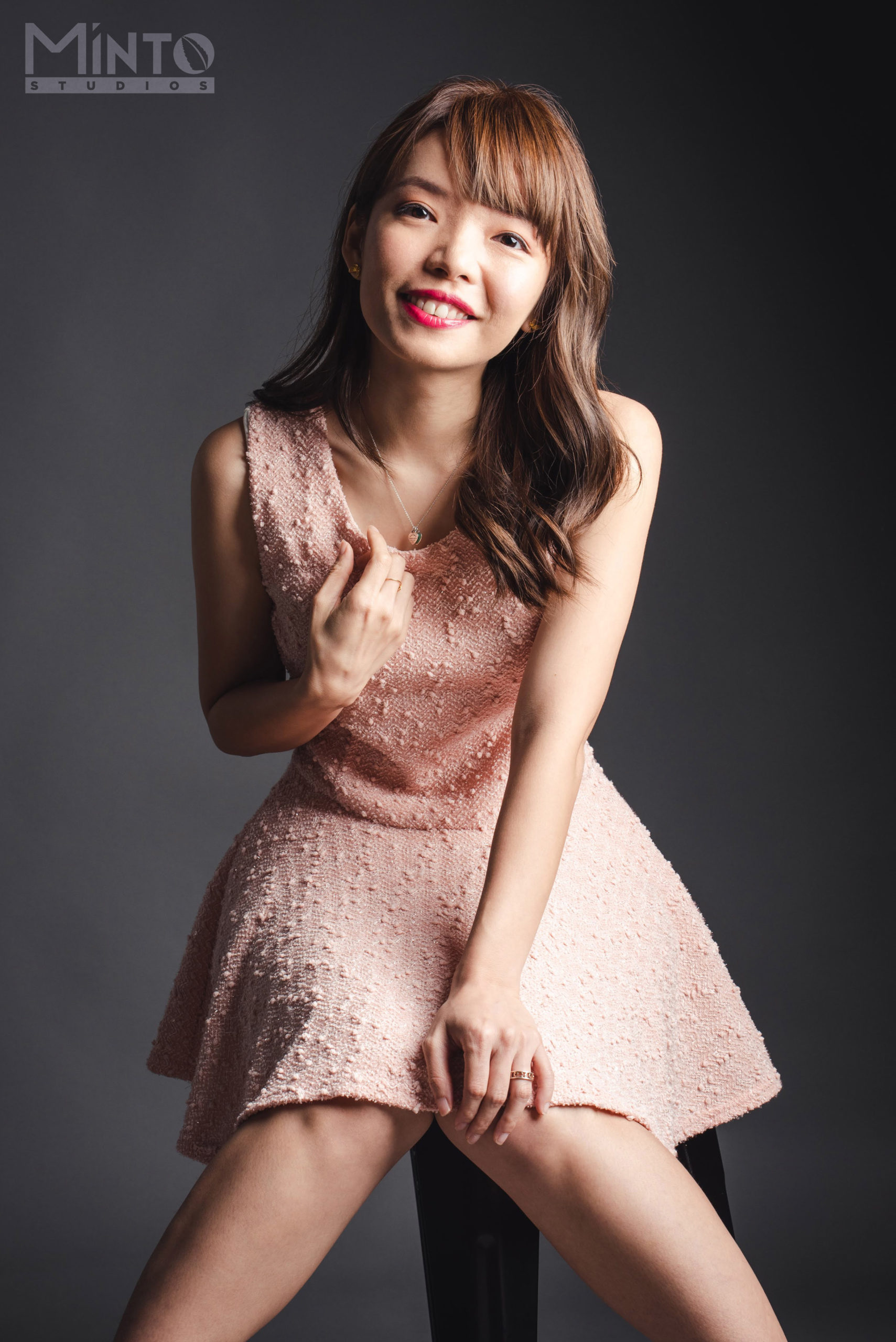 1/2 of #TheEpiphanyDuplet, Tiffany Yong juggles her ABCs – Acting, Blogging and Coaching/Consulting as she is fuelled by passion and drive to succeed.
It is not easy to make a living in Singapore just purely based on Acting, so with Blogging to help her with her online presence, and Coaching kids drama, private tutoring and freelance social media consulting to finance her life, she is currently leading the life most people hope to have: Living the Dream!