Kingsman: The Golden Circle (金牌特务: 机密对决) Movie Review | by tiffanyyong.com
Recommended Audience: Fans of Colin Firth, Julianne Moore, Taron Egerton, Mark Strong, Halle Berry, Sir Elton John, Channing Tatum, Jeff Bridges, Matthew Vaughn, comic book "The Secret Service" by Mark Millar & Dave Gibbons and action comedy movie fans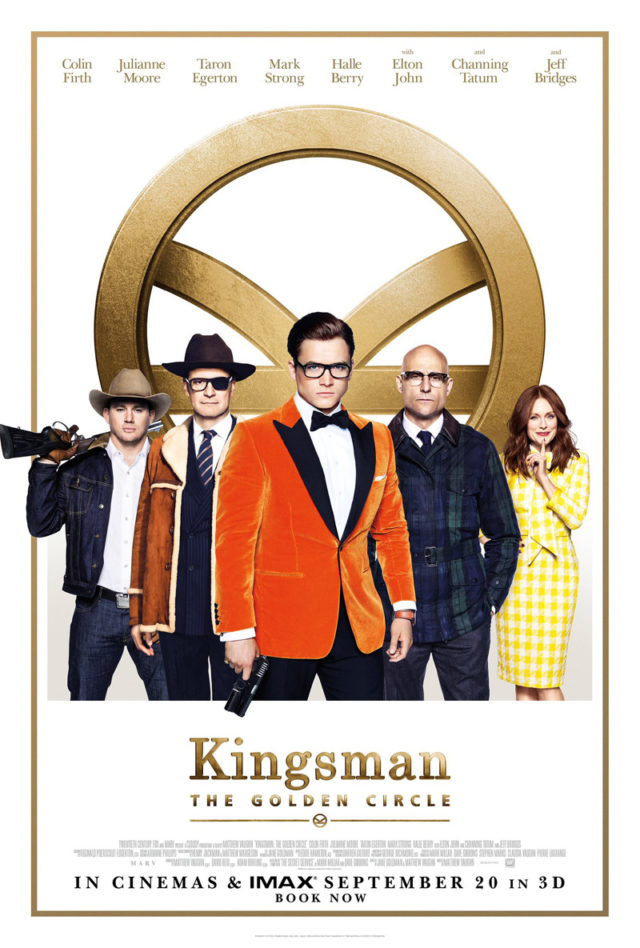 Kingsman: The Golden Circle (金牌特务: 机密对决) Movie Synopsis
"Kingsman: The Secret Service" introduced the world to Kingsman – an independent, international intelligence agency operating at the highest level of discretion, whose ultimate goal is to keep the world safe. In "Kingsman: The Golden Circle," our heroes face a new challenge.
When their headquarters are destroyed and the world is held hostage, their journey leads them to the discovery of an allied spy organization in the US called Statesman, dating back to the day they were both founded. In a new adventure that tests their agents' strength and wits to the limit, these two elite secret organizations band together to defeat a ruthless common enemy, in order to save the world, something that's becoming a bit of a habit for Eggsy…
Kingsman: The Golden Circle (金牌特务: 机密对决) Viewer Rating: 4.75/5 *****
Kingsman: The Golden Circle (金牌特务: 机密对决) Movie Review:
Tiffany Yong: The first film was a fun watch and when we received invitation from 20th Century Fox to watch the premiere of the Golden Circle, The Epiphany Duplet is overjoyed. 
This sequel was everything i could've wish for. I do recommend re-watching the first Kingsman again for a deeper appreciation in the subtleties of the Golden Circle.

Peps Goh: The creators had seemingly taken everything that the audience loved in the first installation, and made them bigger, better and fancier. If you liked Kingsman: The Secret Service, you'll undoubtedly love the Golden Circle alike.
Without having to spend a whole act establishing the recruitment like they did in the first, hence this time they could devote all the screen time right into the thick of action.
I think he meant right into the bottom of the alcohol shots, when the Statesmen are named after alcoholic beverages. I like how the secret service now expands their map from London to America (Kentucky), introducing equally cool weapons with the hint of American flavour – think lasso and baseball bats. 

Peps Goh: And my oh my, were the action sequences a feast for the eyes. Despite having so many sequences sprinkled through the movie, none of them had ever gotten boring. Every fight brought a new wow.
Loving the Kingsman's signature long takes. Amazing.
Peps Goh: And while it may be a really fun watch, being a "far-fetched theatrical plot" that never took itself too seriously.
However, if you try to listen to the subliminal messages beneath the crazy action, they are legit discussion points. I mean the billionaire drug trafficker Poppy Adams (Julianne Moore) with her Jurassic Park-like drug cartel might seem overly deranged, but there was a moment when I actually thought President of United States (Bruce Greenwood) made a valid point with his plan to remove drug users once and for all. 
Peps Goh: Also, it does have it's emotional moments too. Moments that tipped a hat to the previous film and with respect to the character's backstory and their previous camaraderie.
The film is not without flaws. No real explanations were provided why Poppy would need to wipe out the entire Kingsman. Too much relationship focus with Tilde, his royal Swedish girlfriend made me wish there were more focus on the American counterparts. If I had any grievance at all, it'd be that I would've hoped to see more of Tequila (Channing Tatum) in action.  
Next sequel, hopefully? However, the over-all aesthetics, comedy, suspense and action were all sufficient to make one overlook these loop holes.
Apart from that, seat back, relax and with a large box of popcorn on your lap, plus a big glass of your suspension of disbelief, and enjoy the wild and far-fetched action masterpiece that is Kingsman: The Golden Circle.
Because, Eggsy and Harry is BACK!
Do You Know?
The film's cast includes five Oscar winners: Julianne Moore, Halle Berry, Jeff Bridges, Colin Firth, and Elton John.
Jeff Bridges appears completely clean-shaven with no beard and no moustache. This is the first time he appears as such since the A Dog Year (2009). This is also the third comic book series for Jeff Bridges, after Iron Man (2008) and R.I.P.D. (2013), and for Halle Berry, after Storm in the X-Men films and Catwoman (2004)).
This is the second time Channing Tatum is playing a Secret Service agent, the first was in White House Down.
Final film of Swedish veteran actor Björn Granath. His appearance in this film as the King of Sweden was supposed to set up a larger role in a planned sequel.
Egerton had also signed on for the Robin Hood: Origins franchise, which would begin shooting in February 2016; Egerton's schedule was accordingly in conflict with the Kingsman sequel. However, in mid-October, it was confirmed that the scheduling issues had been settled between both studios. Lionsgate plans to begin Robin Hood's production right after Egerton wraps filming on Kingsman: The Golden Circle, which was expected to begin production in April 2016.
Fox was originally planned to have a world premiere of the movie in New York on September 12 but canceled it to help out with the Hurricane Harvey relief telethon by donate the money budgeted for its Kingsman soiree to Hand in Hand: A Benefit for Hurricane Harvey Relief that same night.
Behind The Scenes and Interviews
Check out Kingsman: The Golden Circle (金牌特务: 机密对决) Official Website and Facebook Page!
Kingsman: The Golden Circle (金牌特务: 机密对决) is out in cinemas on 21 September 2017.
Cheers,



Tiffany Yong: Facebook | Instagram | YouTube
Peps Goh: Facebook | Instagram | YouTube
The Epiphany Duplet: #TheEpiphanyDuplet
*Disclosure: Invitation from 20th Century Fox. No monetary compensation was received for the movie review.
P.S. Noticed the different coloured text? Articles written by #TheEpiphanyDuplet will be colour-coded in future to let every reader know who say what! Hope you've enjoyed reading our insights!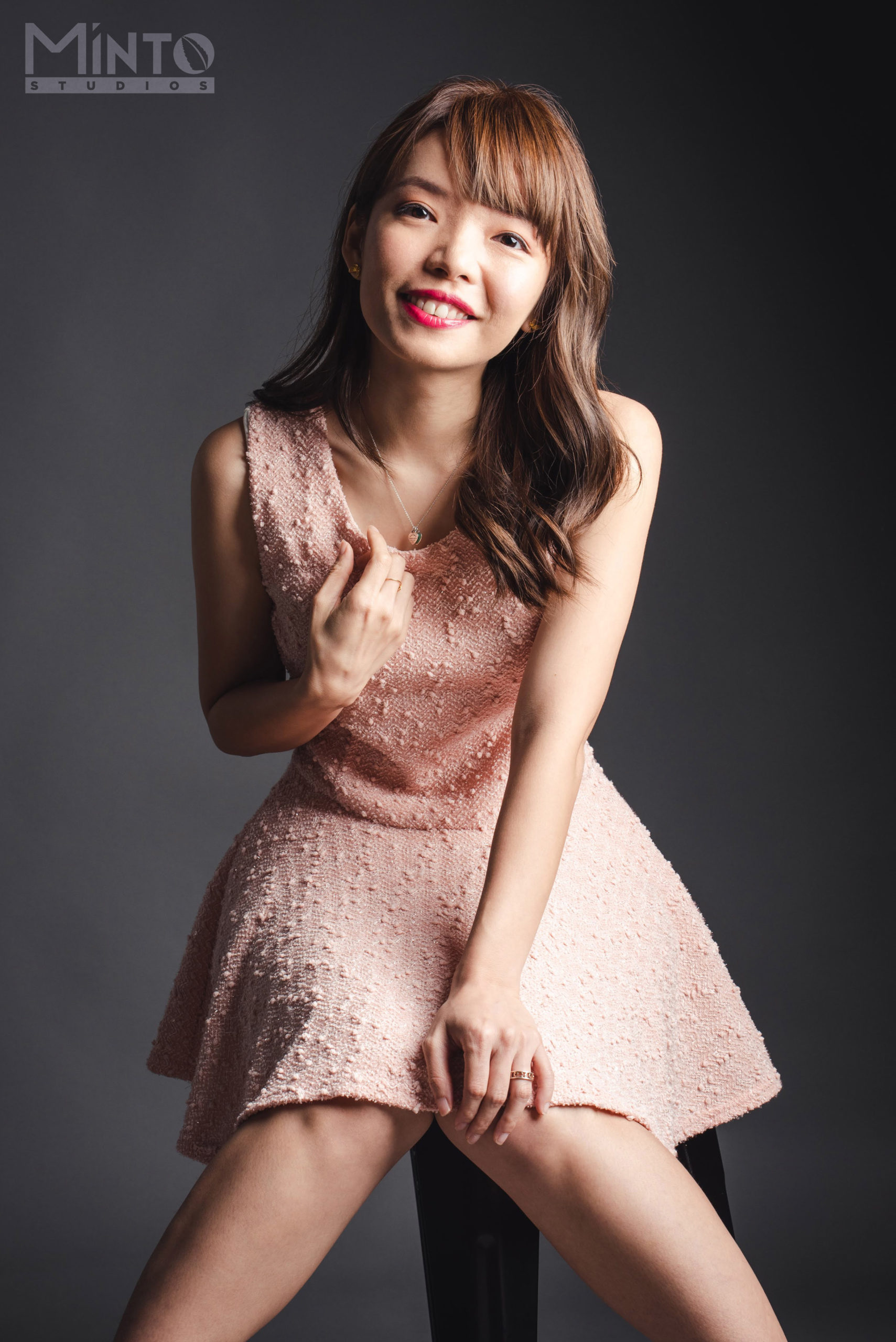 1/2 of #TheEpiphanyDuplet, Tiffany Yong juggles her ABCs – Acting, Blogging and Coaching/Consulting as she is fuelled by passion and drive to succeed.
It is not easy to make a living in Singapore just purely based on Acting, so with Blogging to help her with her online presence, and Coaching kids drama, private tutoring and freelance social media consulting to finance her life, she is currently leading the life most people hope to have: Living the Dream!